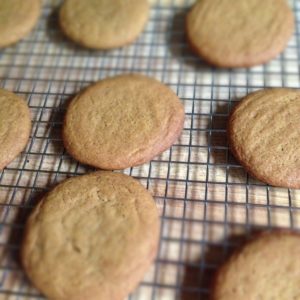 One of my dirty little secrets is that, long before I was a blogger, I was living part of my life online. In 2001, when I was planning my wedding, I began participating in chat rooms and online journals on The Wedding Channel, a wedding planning website. It all started with flower arrangements and bridesmaid dresses. But long after the weddings were over, the same group of women remained in the chat rooms and continued updating their journals discussing married life, buying first homes, and yes — starting a family. Once I got pregnant with Zuzu — which happened less than a year after my wedding — I developed relationships with women from the site who were also due with their first child around the same time. Although we were spread all over the country and had not met in person, these women and I were friends.
Ten years ago, it was still quite weird to have online friends that you had never met, so I rarely told anyone in my real life about my Internet friends. Now that blogging is mainstream and Facebook and Twitter are verifiable cultural phenomenons, we are much more comfortable with living part of our lives online. Bloggers have all kinds of friends that they have never met. But I was at the vanguard, I tell you.
All this is to say, that one of my online friends, who I have known for ten years despite the fact that we have never met, is an Austin-based personal trainer named Kas. Kas is famous for her molasses cookies recipe. It"s a simple, kid-friendly recipe that makes old-fashioned, chewy, flavorful cookies with perfectly crisp edges.
Kas and I have a mutual friend Kate, who happily I have met in real life. A few years ago, she wrote about Kas"s wonderful cookies on her beautiful food blog Savour-Fare. Something that Kate posted on Facebook the other day — this is getting very social media heavy indeed — inspired me to whip up a batch of Kas's famous cookies. And as I was doing so, I thought: these cookies are good, but couldn"t we gild the lily a bit? Kas's molasses cookies are delicious enough to enjoy on their own, but also simple enough to be the base of a really sinful dessert. And then I thought of the perfect way to showcase the deliciousness of Kas's cookies: ice cream sandwiches.
In a larger size, these molasses cookies are the ideal base for a homemade ice cream sandwich: flavorful but not overpowering, chewy but also sturdy. Homemade ice cream sandwiches are extremely easy to make — it's actually just a bit more work than making cookies. But they make a really special weeknight family dessert or a whimsical dessert for company. I used vanilla ice cream to fill my sandwiches because that's the only kind of ice cream I had in the freezer. But if I were buying — or even making — ice cream specially to fill these sandwiches, a cinnamon or pumpkin-flavored variety would be superlative. Also, if I didn't have a child with a tree nut allergy, I would definitely consider rolling the sides of my ice cream sandwiches in chopped nuts.
Of course, if you just want some cookies, there is no need to mess around with ice cream. Just whip up a batch of these and your family will be very happy indeed.
Ice Cream Sandwiches with Kas's Molasses Cookies
This recipe makes a huge amount of cookie dough. Make a dozen large cookies for 6 ice cream sandwiches. You will have plenty of leftover dough to make some smaller cookies for eating. Or, simply freeze the unused portion of the dough for another time.
2 cups sugar
1 1/2 cups (3 sticks) butter, at room temperature
1/2 cup molasses
2 eggs at room temperature
4 cups all-purpose flour
1 tsp. baking soda
1 tsp. salt
2 1/2 tsp. cinnamon
1 tsp. each ground cloves and ginger
1 pint ice cream
Preheat the oven to 350. Whisk the dry ingredients together in a bowl and set aside. In the bowl of a standing mixer, cream the butter and the sugar until light and fluffy. Add the eggs one at a time. Add the molasses and beat well. Gradually add the flour mixture to the batter, scraping down the sides as necessary. The dough will be somewhat sticky.
Scoop golf-size balls of cookie dough onto cookie sheets lined with parchment paper or Silpat. (Wet your hands slightly so that the dough will stick less.) Flatten lightly with the back of a fork. Bake for ten minutes, turning the cookies once halfway through cooking. (For regular cookies, make the balls walnut-sized and bake 8-10 minutes with no turning.) Cool on a wire rack.
To form the ice cream sandwiches, take the ice cream out of the freezer to soften. Match the cookies so that you find pairs of approximately the same size. Scoop several tablespoons of ice cream onto the underside of one of the cookies. Smooth with a knife or spatula. Gently place the matching cookie on top of the ice cream, flat side down, and press gently. Quickly wrap the ice cream sandwich in wax paper and place in the freezer until ready to serve. Repeat with the remaining cookies.