I am a member of the Collective Bias®  Social Fabric® Community.  This shop has been compensated as part of a social shopper amplification for Collective Bias and its advertiser.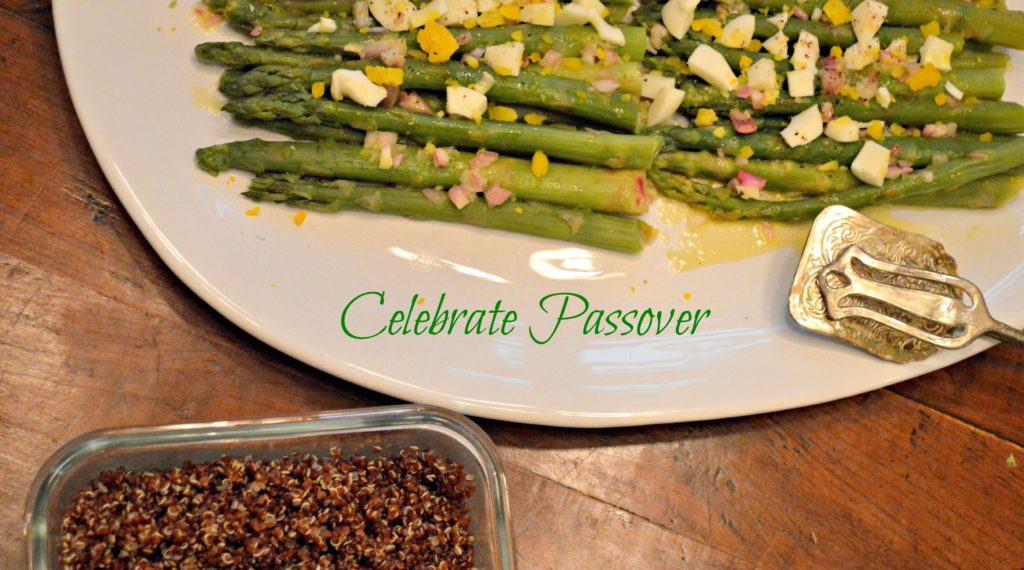 Popping into Mariano's, my favorite Chicago grocery store, this week I noticed that the Passover displays are out in full force. Is it really that time of year again? I guess it is. Passover begins on April 14, which is just two weeks away. Time to start planning my Seder!
As any Jewish cook knows, planning a Passover menu is challenging. First, during the eight-day long holiday, we Jews have to avoid chametz, which is defined as leavened food made from wheat and barley.  Jews of Eastern European descent, like my family, also avoid kitniyot, which encompasses most other grains and legumes. In other words, during the eight days of Passover, my family cannot eat any food containing wheat  — other than matzo of course — barley, rice, corn, beans or legumes.
As if those restrictions were not challenging enough, for those Jews who observe the kosher dietary laws, a Passover meal that contains meat cannot also contain dairy products. Indeed, even those Jews who don't strictly keep kosher still try to keep meat and dairy separate for special holiday meals, like a Passover Seder. And of course many people avoid dairy for other reasons, such as an allergy.
So imagine trying to plan your Passover Seder menu. Perhaps you want to serve chicken soup with matzo balls to start, as would be traditional, and then a delicious brisket or roast chicken for the main course. What side dishes can you serve that don't contain any of the forbidden Passover foods or dairy? Can you imagine trying do your grocery shopping while keeping all of these restrictions in mind?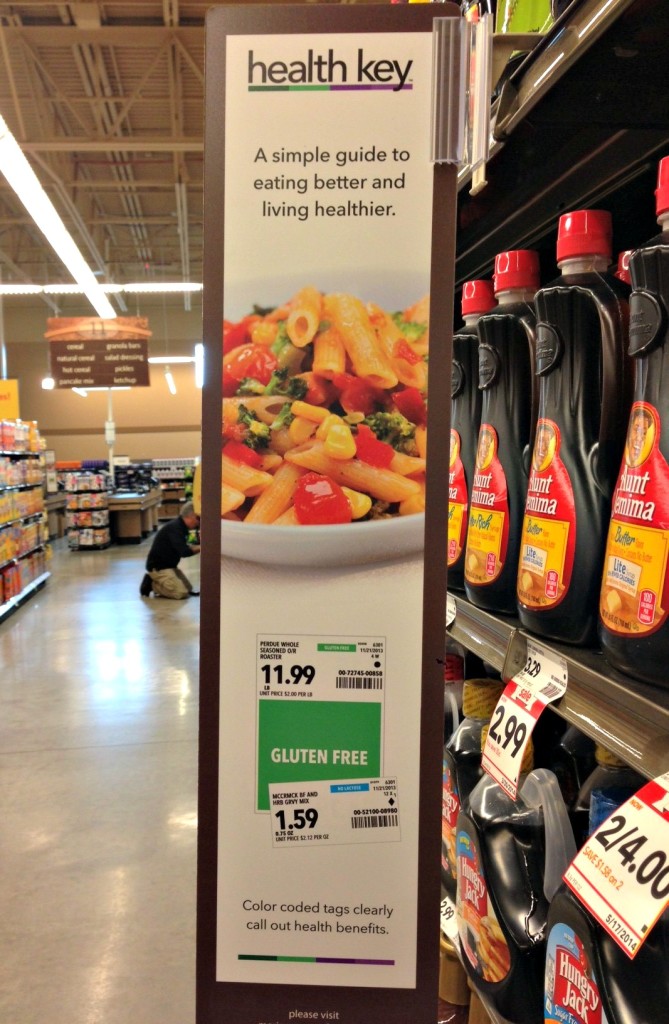 Fortunately, for those of us trying to juggle all of these Passover restrictions, Mariano's has a helpful labeling system. Mariano's health key™ informs me at a glance if an item that I'm considering adding to my cart contains gluten or dairy. No more having to pick up each item and carefully examine the nutritional label looking for forbidden ingredients. Mariano's health key™ simplifies my shopping at a busy time of year and reassures me that I am not accidentally buying something I shouldn't.
I have been working on the menu for my family's Passover Seder and playing around with some new ideas.  I especially like to feature spring vegetables in my Seder because part of the Passover tradition is celebrating the return of spring. Mariano's enormous produce department always has the latest seasonal fruits and vegetables and is a great source of inspiration.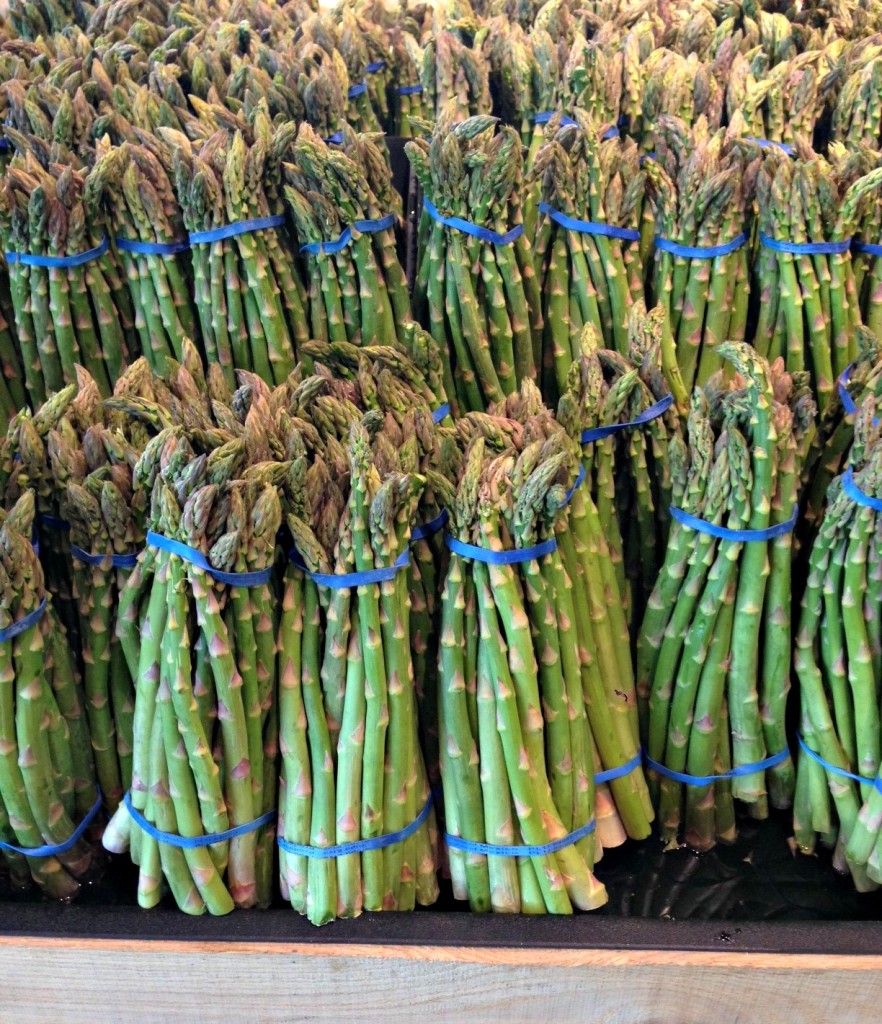 When I was at #MyMariano's this week, I noticed a beautiful display of asparagus and was instantly inspired. Asparagus is a spring vegetable that does not run afoul of any of the Passover restrictions — unlike, say, peas which are seasonal but sadly on the list of forbidden kitniyot. Thus, it's a great choice for a Seder.  While asparagus are often served with butter or Hollandaise sauce, for Passover, I decided to make an asparagus vinaigrette using lemon juice and olive oil as the base for my dressing because many vinegars are not kosher for Passover. (I use mustard to emulsify the dressing but I always check the labels carefully to make sure that I select a mustard that is kosher for Passover.) This is a great dish for entertaining because it can be prepared in advance and refrigerated until dinner time.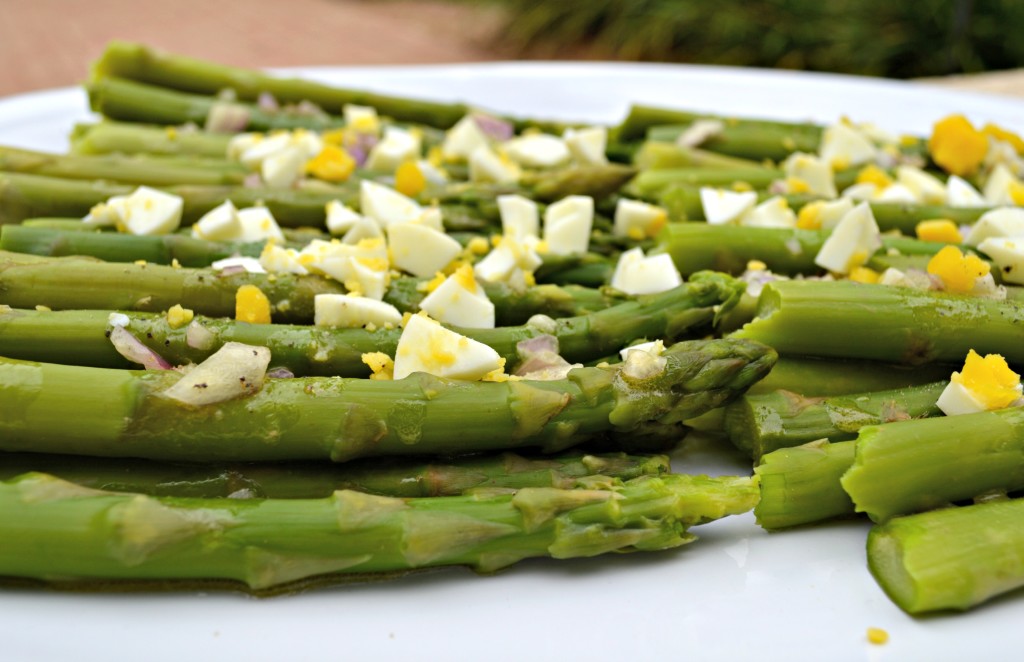 If you are in a hurry and have no time to prepare this recipe from scratch, let Mariano's prepared foods department come to your rescue. When I was shopping, I noticed beautiful steamed asparagus in the prepared foods department and hard-boiled eggs in the salad bar. If you were pressed for time — Passover does start on a Monday this year after all — you could easily purchase some of the steamed asparagus and a few hard-boiled eggs to form the base of this dish. All you would need to do at home is whip up the dressing and drizzle it over the asparagus. That's five minutes of work for an elegant, kosher-for-Passover side dish.
Asparagus Vinaigrette
Ingredients
2 bunches asparagus, trimmed
Juice of one lemon
3 TB minced shallot
1 tsp. kosher-for-Passover mustard
¼ cup extra-virgin olive oil
2 hard-boiled eggs, peeled and chopped
Salt and pepper to taste
Instructions
Bring a large deep skillet of salted water to boil.
Place the asparagus in the water and return it to a boil.
Once the water is boiling, cook the asparagus until crisp-tender, about 3 minutes.
Drain the asparagus and immediately place in a bowl of ice water to stop the cooking.
Drain the asparagus and dry well.
Meanwhile, prepare the dressing by whisking together the lemon juice, chopped shallot, and mustard in a small bowl.
While whisking, slowly add the olive oil in a steady stream. Continue to whisk dressing until fully combined.
Arrange the asparagus on a platter and drizzle with dressing.
Season asparagus well with salt and pepper and garnish with the hard-boiled egg.
Serve cold or room temperature.
Notes
Can be prepared in advance and refrigerated until ready to serve.
The other new dish for this year's Seder will be quinoa. That's right: quinoa! The rabbinical authorities recently decided that quinoa, that protein-packed superfood from South America, is kosher for Passover. How great is that? You may not be familiar with quinoa, but rest assured that it is easy to find at Mariano's and helpfully marked as "gluten free." I spotted pre-packaged quinoa near the rice and grains and loose quinoa in the bulk foods section near the produce.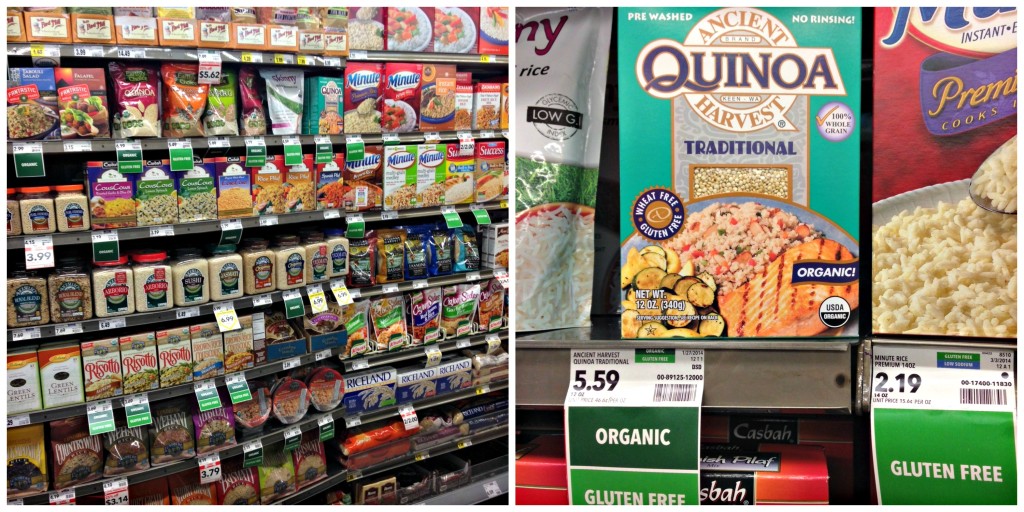 I have not had much luck cooking quinoa in the past – it always seems to come out soggy. But recently, I have tried cooking quinoa like couscous and it comes out fluffy and tender. To cook quinoa this way, first, rinse the quinoa several times in cold water. This will prevent the grain from tasting bitter. Next cook the quinoa in a large pot of well-salted, boiling water until tender, about 10-12 minutes and drain in  a fine-mesh sieve. Add an inch of water back to the pot in which you cooked the quinoa and bring it to a boil. Set the sieve containing the quinoa in the pot over the water and then cover the quinoa with a clean kitchen towel. Cover the pot and steam the quinoa for an additional 10 minutes. Remove the pot from the heat but keep it covered for an additional five minutes. Then uncover and fluff the quinoa with a fork.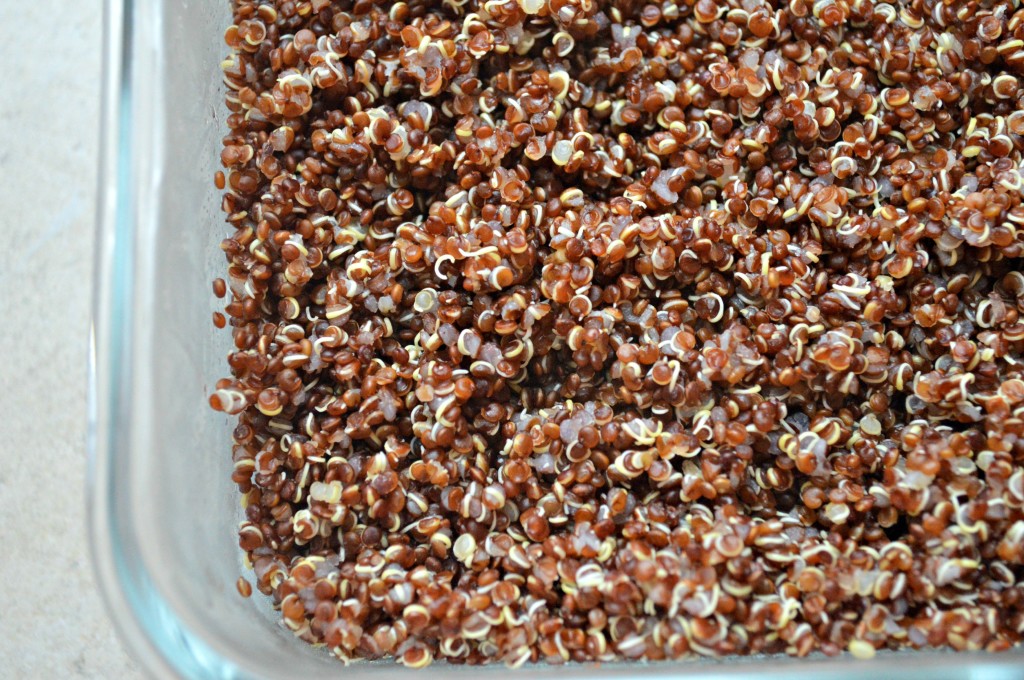 At my Seder, I will serve quinoa as an accompaniment to a Moroccan-style chicken stew studded with toasted almonds and dried prunes and apricots. (Luckily Mariano's bulk food section has a terrific selection of nuts and dried fruits.) The quinoa will soak up the delicious sauce and round out my Seder perfectly.
Happy Passover everyone!
Thanks to #MyMarianos and #CollectiveBias for the opportunity to participate in this shop.