This shop has been compensated by Collective Bias, Inc. and its advertiser, La Morena. All opinions are mine alone. #VivaLaMorena #CollectiveBias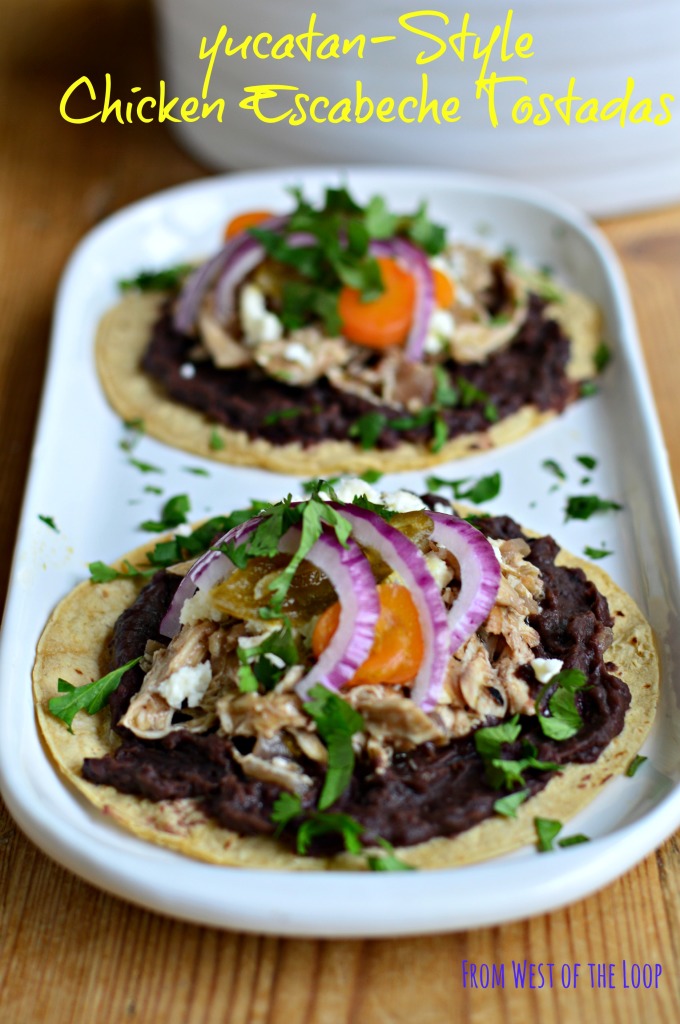 Chicago knows its Latin food. With a large and thriving Mexican population and some of the country's best Mexican restaurants — need I mention Rick Bayless? — Chicagoans understand that the cuisine of Mexico is one of the finest in the world and extends far beyond tacos and enchiladas.
After years of sampling the outstanding cuisine in Chicago's sophisticated Mexican restaurants, I have begun trying to recreate those flavors in my own home.  Fortunately for me, it is easy to find truly authentic Mexican and Latin American ingredients, like La Morena beans, jalapeños and chipotle sauce, in local grocery stores. Of course, I don't always have the time to create multi-step, restaurant-style dishes. But, again, buying the right ingredients allows me to take a few shortcuts here and there without sacrificing flavor and authenticity.
Recently I checked out one of Rick Bayless's cookbooks, Fiesta at Rick's, from the library looking for some new dinner ideas. One recipe that caught my eye was for a Yucatan-style tostada with "pickled" chicken and black beans. The pickled chicken is actually chicken in escabeche, that is, chicken poached in a garlicky, vinegar-based liquid. I was immediately intrigued. Of course, Rick has you making your own black beans from scratch. That was not going to happen on a busy weeknight. But I thought that I could streamline the recipe using La Morena refried black beans.
I found the La Morena products that I needed at Pete's Fresh Market, a local grocery chain that boasts an amazing selection of international foods. With a Pete's store near me, there is no need to make a special trip to all the ethnic grocery stores around the city. I excitedly stocked up on hard-to-find Latin, Indian and Middle Eastern ingredients.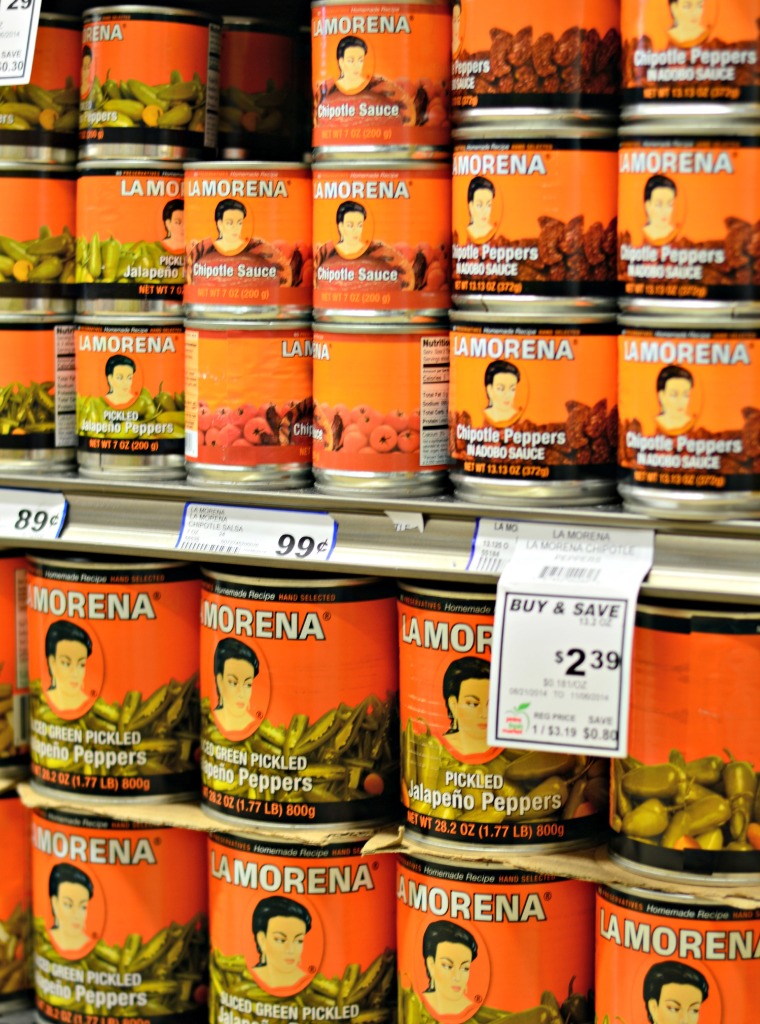 This recipe may seem involved, but actually, the chicken escabeche can, and should, be made in advance. That way, all you have to do to put the tostadas together is heat the beans and tortillas, both of which only take a few minutes. I put out the various garnishes, like crumbly queso fresco, chopped cilantro, sliced onion and La Morena pickled jalapeños, and allow everyone to assemble their own tostada to their tastes. My husband, who loves spicy food, goes heavy on the jalapeños. Zuzu avoids cilantro like the plague. And I take a mix of everything.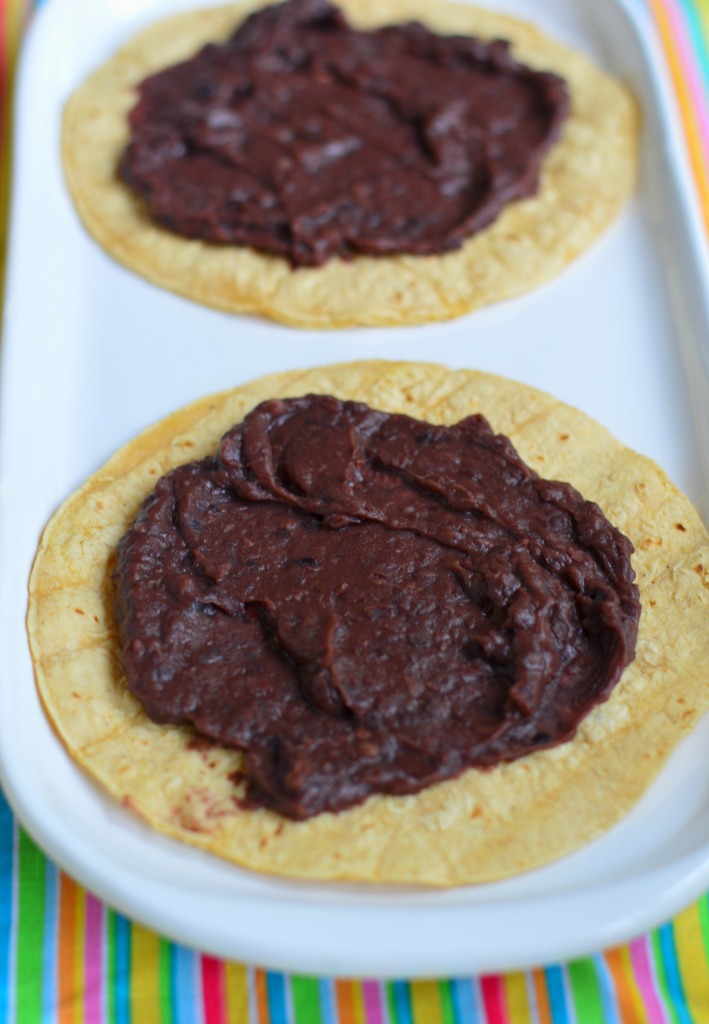 If you are looking for more authentic Mexcian dishes that are convenient enough for a weeknight, pick up some La Morena chipotle peppers in adobo and make my recipe for Chicken Tinga Tostadas.
Yucatan Chicken Escabeche and Black Bean Tostadas
Serves:
Makes 6-8 tostadas
Ingredients
2 TB extra virgin olive oil
2 large or 3 medium bone-in chicken breasts (about 1.5 lb. total)
8 cloves garlic, unpeeled
1 red onion, halved and thinly sliced
1 cup chicken broth
½ cup apple cider vinegar
1 tsp oregano
½ tsp cinnamon
¼ tsp ground cloves
Salt and pepper to taste
15 oz can La Morena refried black beans
7 oz can La Morena sliced green pickled jalapeño peppers
Corn tortillas
Queso fresco
1 bunch fresh cilantro, chopped
1 lime quartered
Instructions
Heat the olive oil in a large deep, 3-quart skillet over medium heat. Add the chicken breasts, skin-side down and sauté until browned, about five minutes. Turn and brown the other side. Remove the chicken breasts to a plate and set aside.
Add the sliced red onion to the skillet, reserving a few slices for garnish, and sauté over medium heat until softened, about five minutes.
Add the oregano, cinnamon, cloves, and salt and pepper, stirring to coat the onions. Saute for a few additional minutes until fragrant.
Add the chicken broth and vinegar to the skillet and bring the mixture to a boil.
Return the chicken breasts and any liquid that has accumulated on the plate to the skillet. Add the unpeeled garlic cloves.
Cover and reduce the heat to low. Simmer the chicken until cooked through, about 20-25 minutes.
Remove the chicken to a cutting board and turn up the heat under the skillet. Boil the poaching liquid hard until reduced by half, about five minutes.
As soon as the chicken breasts are cool enough to handle, but still warm, remove the meat from the bones and shred it into bite-sized pieces. Place the shredded chicken in a heat-proof bowl.
Add the reduced poaching liquid including the onion to the bowl with the shredded chicken. Squeeze the garlic cloves out of their husks and add to the chicken mixture. Stir to combine. (May be done up to one day in advance. If not using right away, refrigerate chicken mixture and reheat prior to serving.)
Heat the refried black beans in a small saucepan over medium heat until warmed through.
Preheat a dry skillet over high heat. Add the corn tortillas to the skillet, one at a time, and heat them until softened, about 30 seconds to one minute per side.
To assemble the tostadas, spread several tablespoons of beans on a warmed tortilla. Top with ¼ cup of the chicken mixture.
Garnish each tostada with several slices of pickled jalapeños, crumbled queso fresco, the reserved onion slices and chopped cilantro. Spritz with lime and serve.
Notes
Queso fresco is a crumbly, white Mexican cheese with a mild sour-salty flavor.
Full disclosure time: I was selected for this shop by Collective Bias and its advertiser La Morena. I am being compensated for my work. As always, all opinions expressed herein are entirely my own.