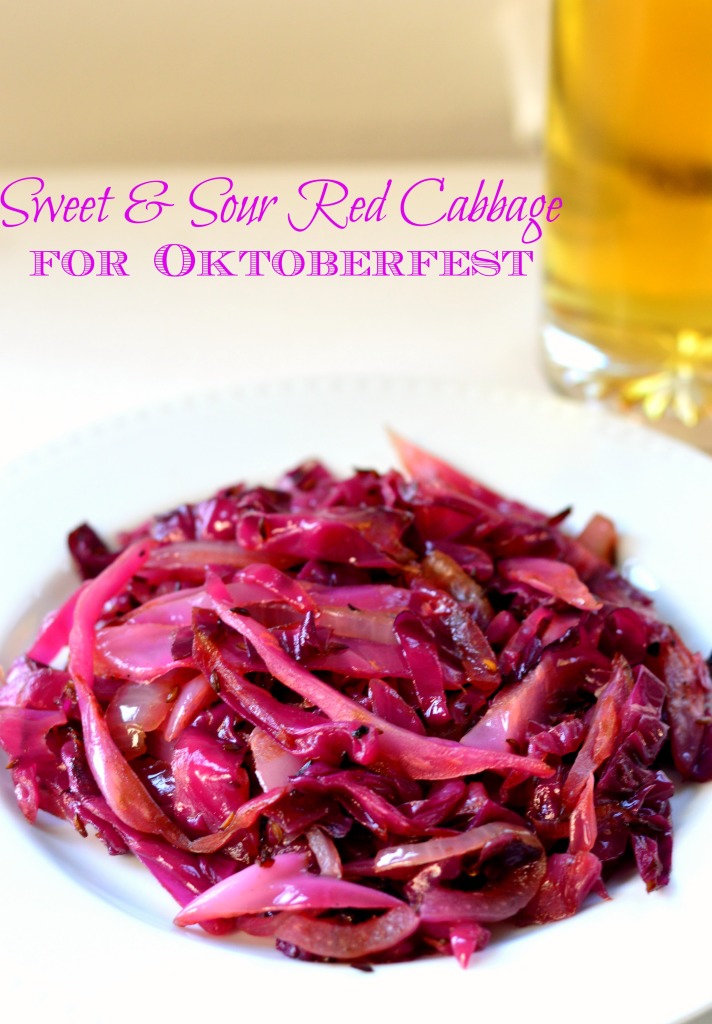 For some, October means Oktoberfest, the outdoor festival celebrating Bavarian culture, cuisine, and, of course, beer. Not being a big beer drinker myself — although I did enjoy a pint of Bell's Amber every now and again in my Ann Arbor days — thinking about Oktoberfest makes me think about food. I do not know much about Bavarian cuisine, but what I do know, I like. Sausages, schnitzel, potato pancakes, spaetzle, dumplings — count me in.
When eating fat-laden, heavy cuisine such as this, you need something sour and tangy with a little crunch to it to refresh the palate. That's why German love sauerkraut. I myself do not love sauerkraut, but I do love sautéed red cabbage, another traditional Bavarian favorite.
When people tell me that it is too expensive to eat healthily, I want to say to them: "Oh yeah? Try cabbage." Cabbage is ridiculously inexpensive at both grocery stores and farmers' markets; it is very versatile and it is crazy good for you. Cooked cabbage may have a reputation for being smelly and bitter, but when prepared correctly, it is neither of those things. Avoid boiling in lieu of sautéing. Or just enjoy cabbage raw. Shredded Napa cabbage, a mild-flavored variety, adds crunch to all kinds of dishes from Mexican to Thai.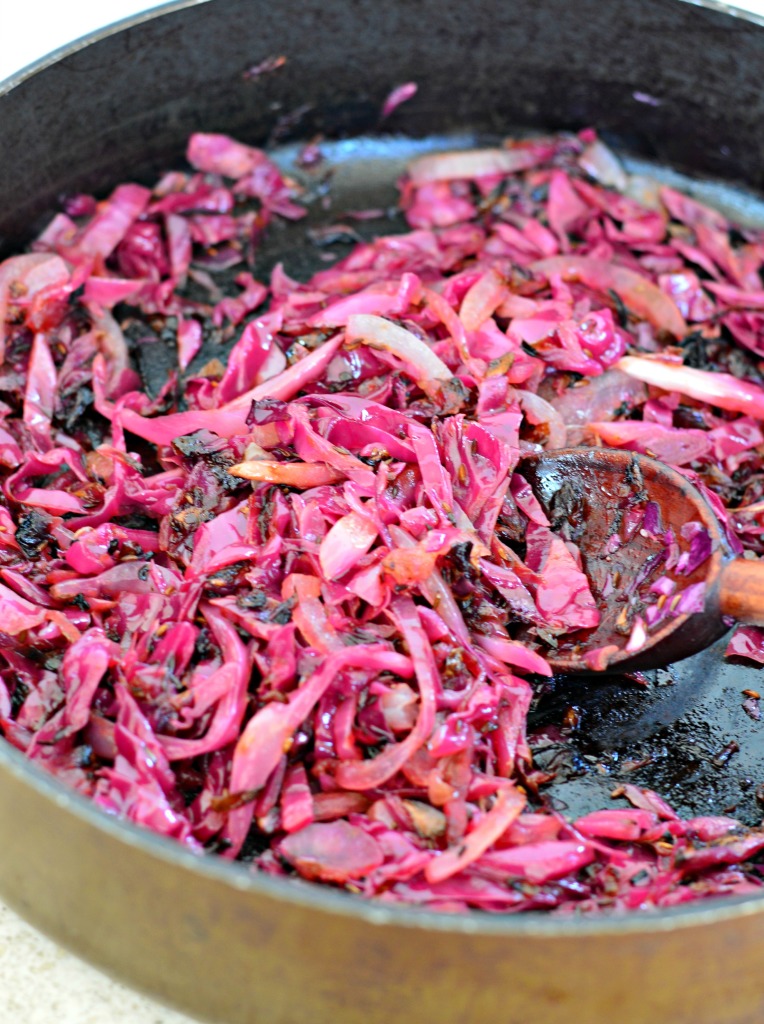 While green cabbage is more commonly eaten, red cabbage actually offers greater nutritional value and a heartier flavor. Plus, it's magenta. I really think that there are not enough magenta foods.
My favorite way to prepare red cabbage is to sauté it and then steam it in vinegar until meltingly tender and tangy. A sprinkling of caraway seeds adds a wistful hint of Eastern Europe. While it does take nearly an hour for the cabbage to become soft, that hour is almost entirely passive time. Let the cabbage simmer away on a back burner while you go about your business, perhaps preparing a veal cutlet or some potatoes to accompany it.  And bring a little of that Oktoberfest spirit into your house!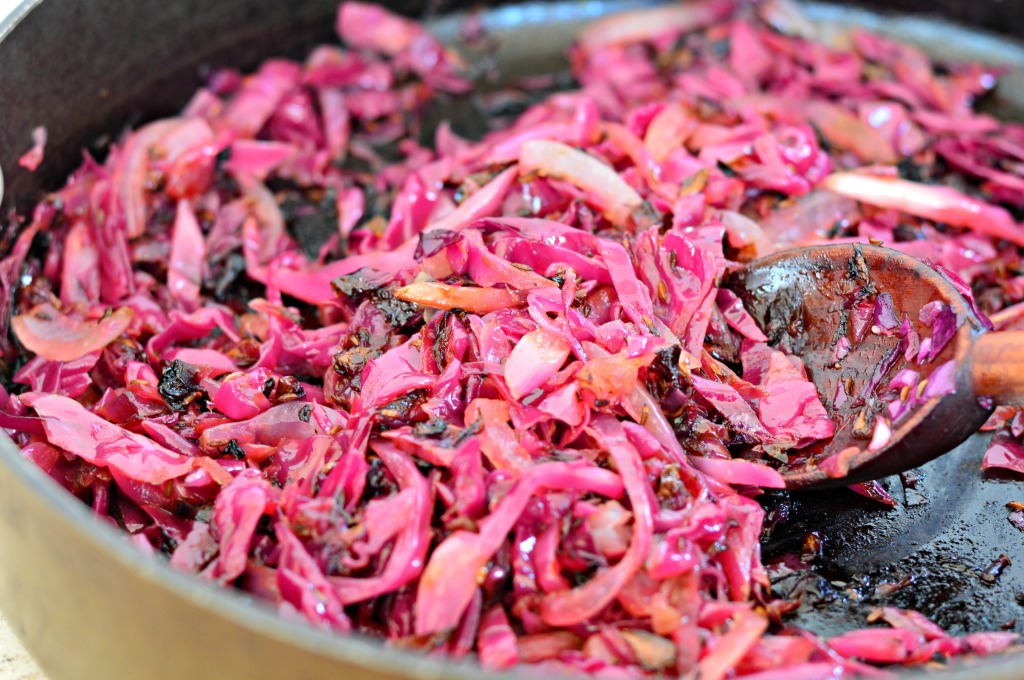 Sweet and Sour Red Cabbage
Ingredients
3 TB butter
1 yellow onion, halved and sliced thinly
½ head red cabbage, core removed and cut into long thin strips
1 tsp caraway seeds
½ cup apple cider vinegar plus more for finishing
Salt and pepper to taste
Instructions
Melt butter in a large, deep skillet set over medium heat.
When the butter stops foaming, add the onion and sauté until softened, about five minutes.
Add the caraway seeds and season well with salt and pepper.
Add the cabbage and toss well to combine.
Add the vinegar and bring to a boil. Turn heat down and cover.
Simmer until the cabbage is very soft, about fifty minutes.
Taste and adjust seasoning, adding another splash of vinegar to finish the dish if desired.
Serve hot.
Notes
If you want to add even more sweetness to the dish, sauté two peeled and sliced apples along with the onion.
Nutrition Information
Serving size:
Serves four as a side dish