Today's post is sponsored by Riveridge Produce, a Michigan grower and distributor of twenty-four delicious varieties of apples. Look for Jonagold Apples from Riveridge Produce at a special price of only $.68 per pound in Mariano's stores all over Chicago from February 19-25.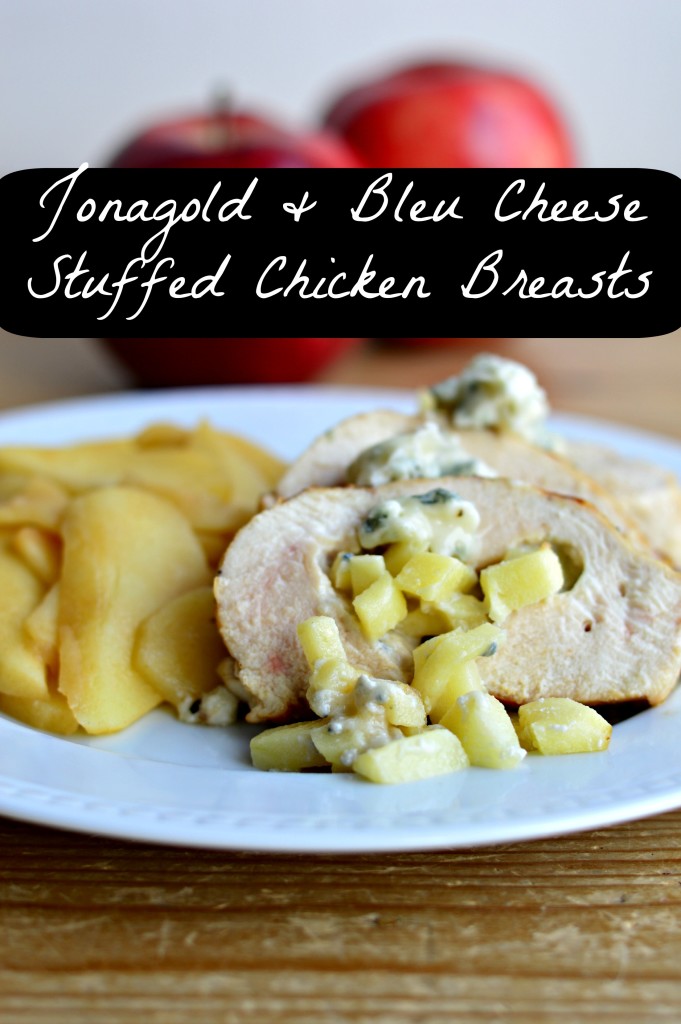 Did you know that it is still apple season? It is! Many varieties of apples have a season that continues into the winter months. One of these late season apples, the Jonagold, is a terrific choice for all kinds of comforting winter dishes.
At this time of year, when so many fruits and vegetables are out of season or flown in from halfway across the world, I love going to my local Mariano's and finding Michigan-grown Jonagold apples. And starting tomorrow through February 25, Jonagold apples from Riveridge Produce will be on sale at Mariano's for only $.68 a pound. Be on the lookout too for an in-store demo on February 21 pairing Jonagold apples with SunButter, a peanut butter alternative made with sunflower seeds. As the mother of a child with a peanut allergy, I love spreads like SunButter which are both safe and delicious.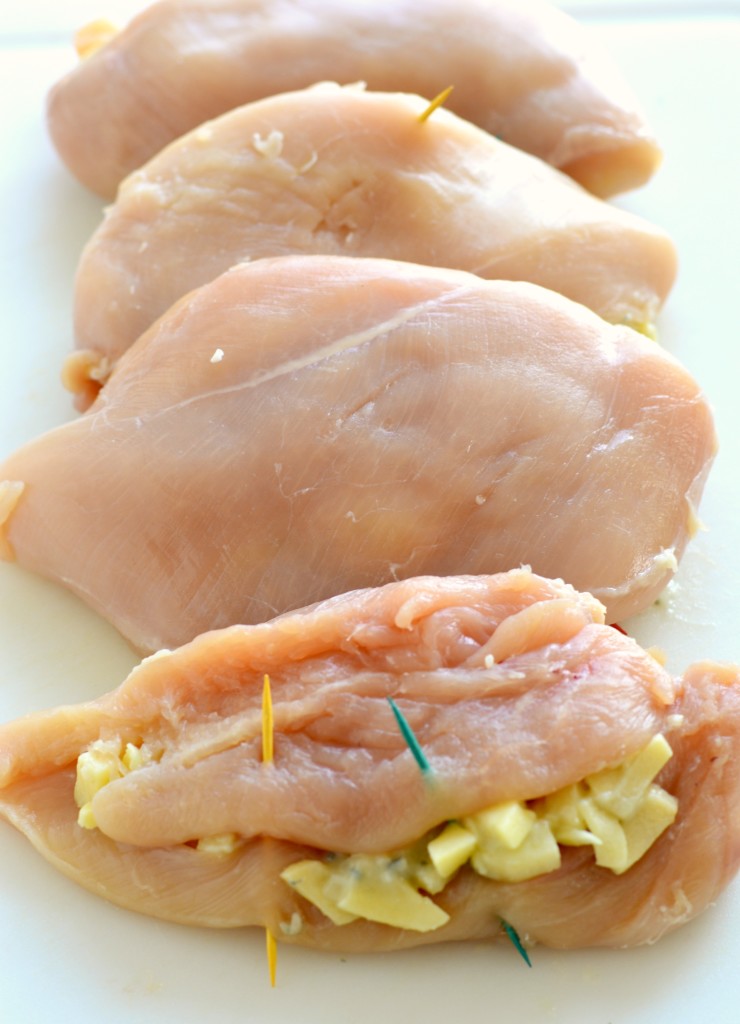 One of the premium varieties of Michigan apples, the Jonagold is a hybrid that blends the best of the popular Jonathan and Golden Delicious apples. Farmers have found that the Jonagold grows exceptionally well in Michigan's northern climate.  With a golden yellow undertone and bright orange-red blush, the Jonagold offers a unique honey-tart flavor and crisp, juicy flesh.
Jonagold apples keep well and are excellent for every use. So whether you want an apple for cooking, baking, fresh-cut into salads, applesauce or just eating out of hand, you will be very happy with a Jonagold.  Because of its large size, Jonagold is an especially convenient choice for baking and cooking.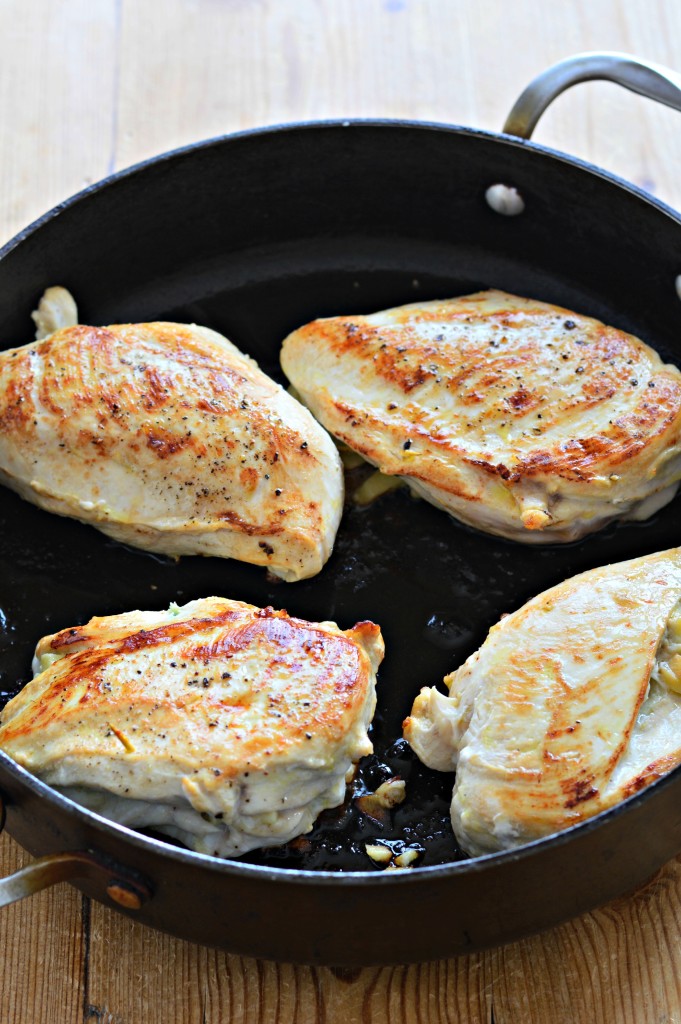 My husband and son probably each have an apple a day as a snack, and everyone loves apple in baked goods for dessert. But many apples, including Jonagolds, also work exceptionally well in savory preparations, especially when paired with chicken, duck or pork.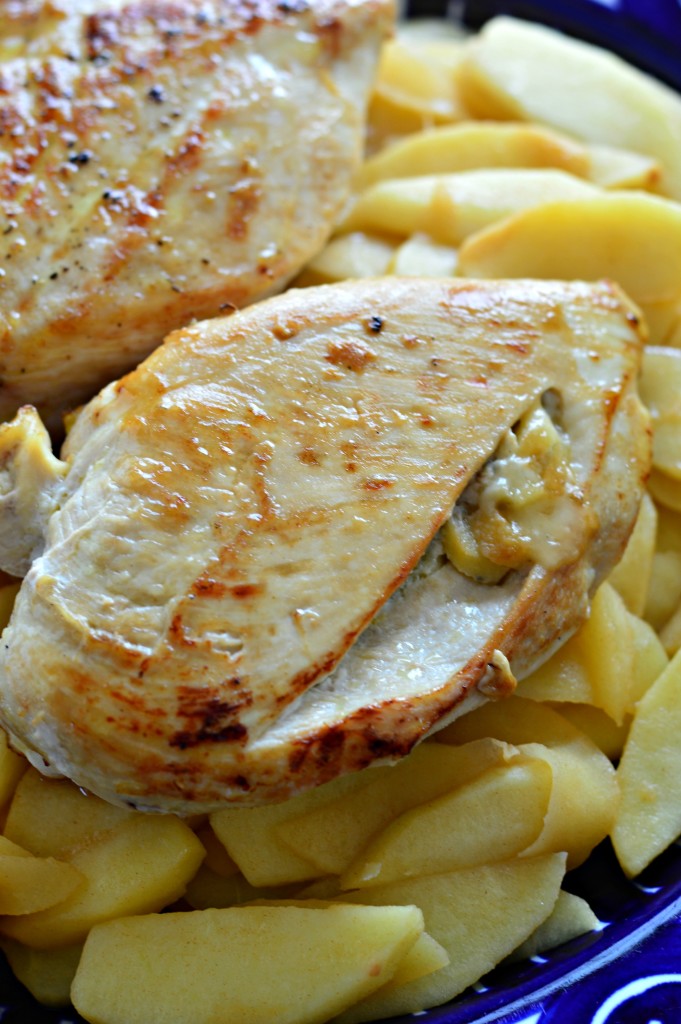 This recipe, for a chicken breast stuffed with salty Gorgonzola and sweet, diced Jonagolds, showcases apples' versatility. I even double down on the apple flavor by pairing my chicken with a side dish of sautéed apples seasoned with warm spices like cinnamon and ginger. The combination of sweet and salty turn a boring boneless, skinless chicken breast into a company-worthy meal. But, the whole thing will take you less than an hour to prepare, making it perfect for a weeknight family dinner.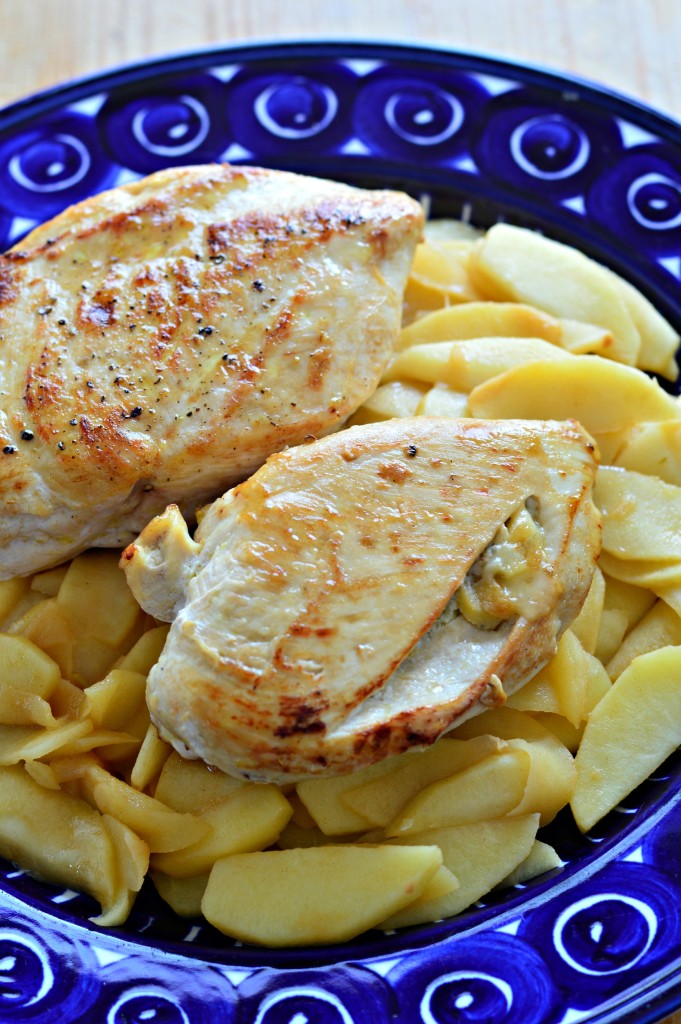 I think this dish is complete as is, but if you want to satisfy even larger appetites, consider adding a side dish of creamy polenta or rice. Serving apples with dinner would be such a nice change of place, wouldn't it? I guarantee that even the pickiest eater will gobble up the sautéed apples, although I cannot promise that you will be able to sneak the Gorgonzola by them.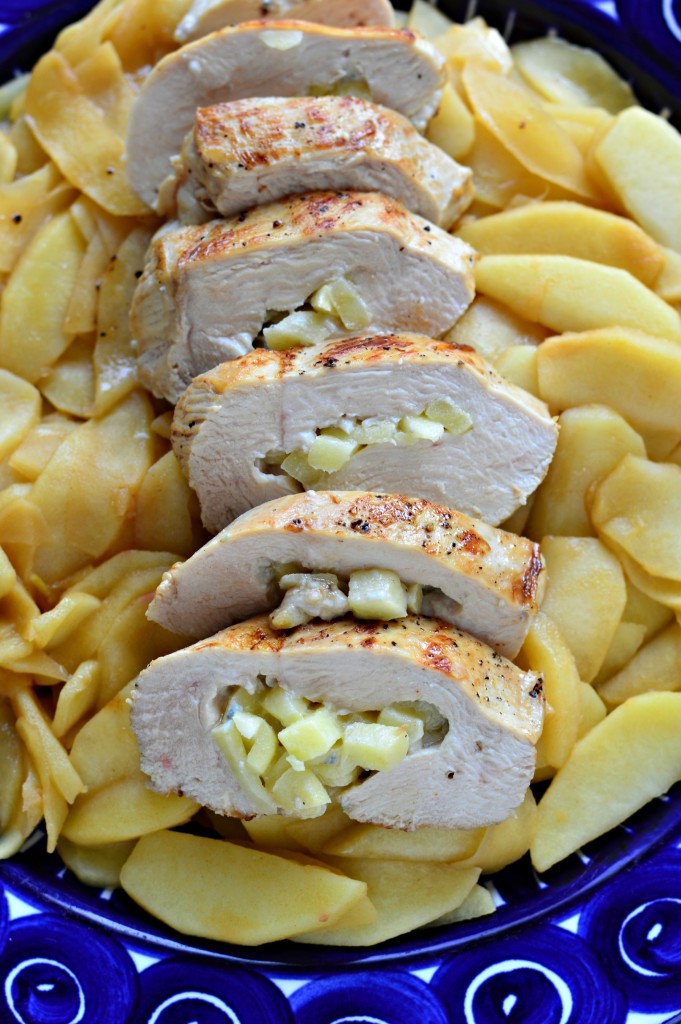 Apple & Gorgonzola-Stuffed Chicken Breasts with Sautéed Apples
Prep time:
Cook time:
Total time:
A beautiful dish of stuffed chicken breasts served on a bed of tender, sautéed apples.
Ingredients
8 Jonagold apples, peeled and cored
5 TB butter
4 oz Gorgonzola or other mild bleu cheese, crumbled
2 TB olive oil
4 boneless, skinless chicken breasts (about 3 lb. total)
1 tsp cinnamon
½ tsp ground ginger
Pinch sugar (optional)
Instructions
Preheat oven to 400.
In a large, nonstick skillet, heat 2 tablespoons of the butter over low heat.
Dice two of the apples finely and add them to the butter. Sauté just until tender, about three minutes.
Combine the warm diced apples with the Gorgonzola in a bowl and toss to combine. The heat from the apples will cause the cheese to melt.
Cut a horizontal slit through thickest portion of each chicken breast half to form a pocket. Stuff 2-3 tablespoons of the apple and cheese mixture into each pocket; secure with a wooden toothpick. Season on both sides with salt and pepper.
Heat the olive oil in the same skillet you used to sauté the apple. Carefully place the chicken breasts in the skillet and cook over medium heat until browned, about five minutes. Turn and brown on the other side.
Place the chicken breasts on a baking sheet and place in the oven to finish cooking. Bake until cooked through, about 8-10 minutes,
Meanwhile, prepare the sautéed apples.Wipe out the skillet and melt the remaining 3 TB of butter over low heat.
Slice the remaining six apples and add them to the skillet. Season with cinnamon and ginger and a pinch of sugar.
Saute the apples until quite soft, about ten minutes.
To serve, you can keep the chicken breasts whole (remove the toothpick!) or slice. Serve with the sautéed apples.
Full disclosure time: This post is sponsored by Riveridge Produce and I am being compensated for my work. As always, all opinions expressed herein are entirely my own.