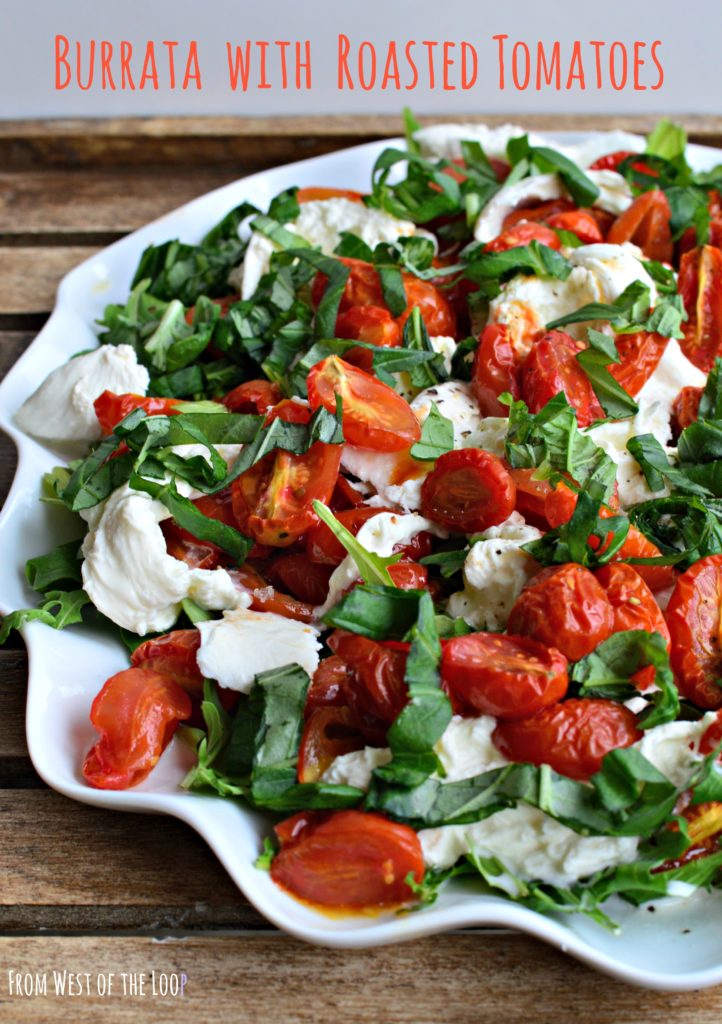 It is barely spring. Too soon even for the lead-off hitters of the local produce line-up: fava beans, asparagus and rhubarb.  Yet, I am so weary of root vegetables, winter squash and even the exotic citrus that brought sun to bleak January and cruel February. I can't even look at that arugula-fennel-blood orange salad one more time.
Although every week of my children's summers are entirely planned — this overnight camp plus that day camp; a short trip here and a longer trip there — part of me wonders if summer will ever come. And tomatoes? Tomatoes seem like the stuff of dreams. Will I ever really make another Caprese salad that is bright as a sunset and tastes like summer in a bite?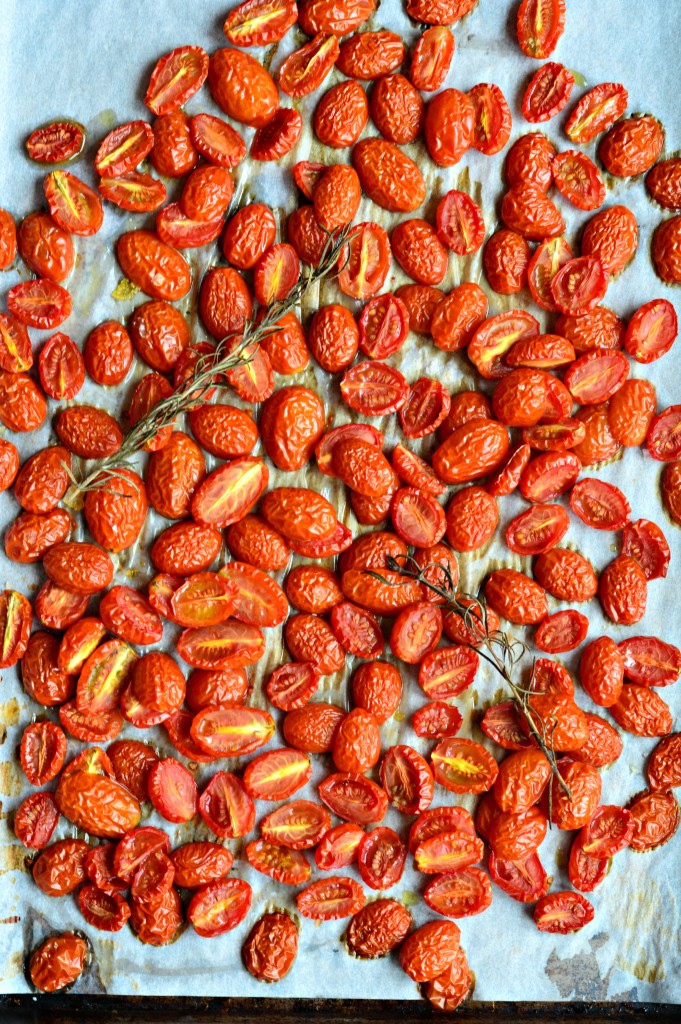 Although not local and certainly not as glorious as an heirloom tomato ripened in the summer sun, grape tomatoes are what I am relying on to pull me through these early spring doldrums. When slow-roasted in the oven, these anemic, flown-in-from-Mexico tomato babies turn sweet and juicy. To achieve these results, you must roast the tomatoes for several hours at a low temperature, so advance planning is required. The good news is, these roasted tomatoes require almost no effort on your part once they are safely in the oven for their gentle sauna treatment.
These slow-roasted beauties lend themselves to all kinds of preparations. One day, I mix them with hot Calabrian peppers and garlic for a quick sauce to coat fresh fettuccine.  The next they star in an indulgent salad with peppery arugula and swoon-worthy burrata.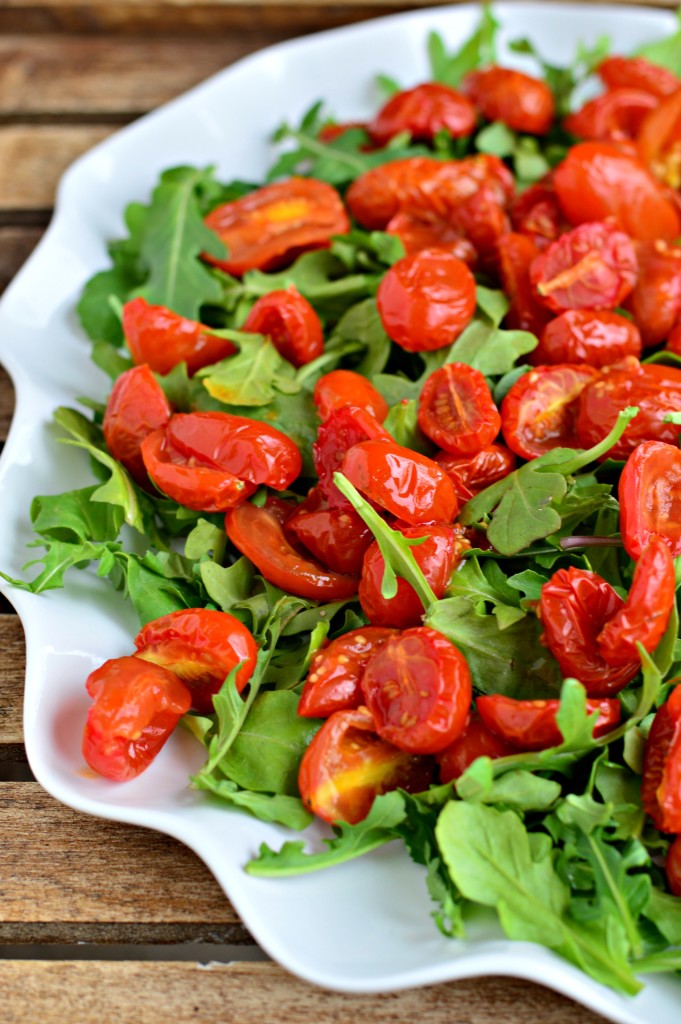 Burrata, for the uninitiated, is Christmas morning and a surprise party all rolled into one. A swollen shell of chewy mozzarella barely contains the filling of cream and spidery mozzarella curds. When sliced open, burrata spills its tangy, creamy insides onto crusty bread, crunchy salad greens, charred pizza or whatever else you have seen fit to place underneath it.  While often spied on restaurants menus, burrata is readily available at good cheese counters or Italian markets. So, drop what you are doing and go find some now.
In this salad, I rely on slow-roasted cherry tomatoes, luscious burrata and a sprinkling of very expensive, locally grown basil to get my Caprese salad fix at this otherwise bleak time of year when it feels like spring should be here but it most certainly is not.
I know I should wait for the real thing, for summer tomatoes. But when I just can't take any more earthy roasted vegetables or bitter greens and I crave something sweet and fresh and bright, slow-roasted grape tomatoes come to the rescue. And a little full-fat dairy goodness doesn't hurt either.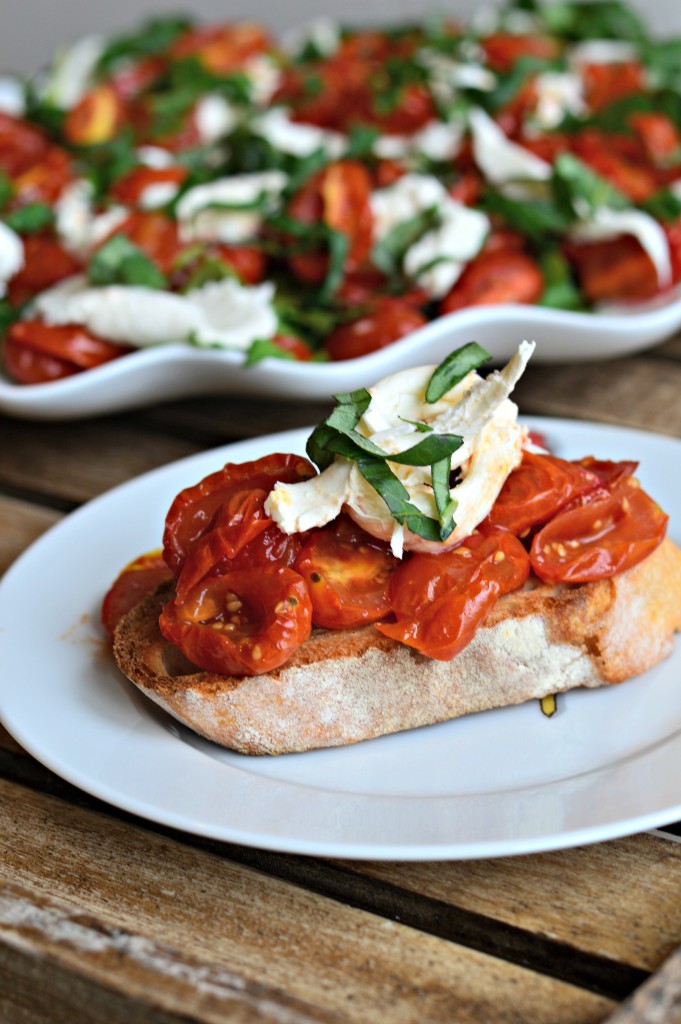 Arugula with Slow-Roasted Cherry Tomatoes and Burrata
Prep time:
Cook time:
Total time:
An off-season version of Caprese salad made with roasted grape tomatoes, burrata and peppery arugula
Ingredients
3 pints grape tomatoes
Olive oil
Burrata
Arugula
Small bunch basil
Salt and pepper to taste
Instructions
Preheat the oven to 225 and line a baking sheet with parchment paper.
Halve the grape tomatoes and place them on the baking sheet. Drizzle with olive oil and sprinkle with coarse salt. If desired, add a sprig of rosemary or thyme.
Roast in the oven for three hours, or until very soft.
To make the salad, spread the arugula on a platter or salad bowl.
Top with roasted tomatoes.
In a bowl, slice open burrata. Spread filling on top of salad. Tear shell into piece and add to salad.
Slice basil into ribbons and add to salad.
Drizzle with extra virgin olive oil and season well with coarse sea salt and freshly ground pepper.