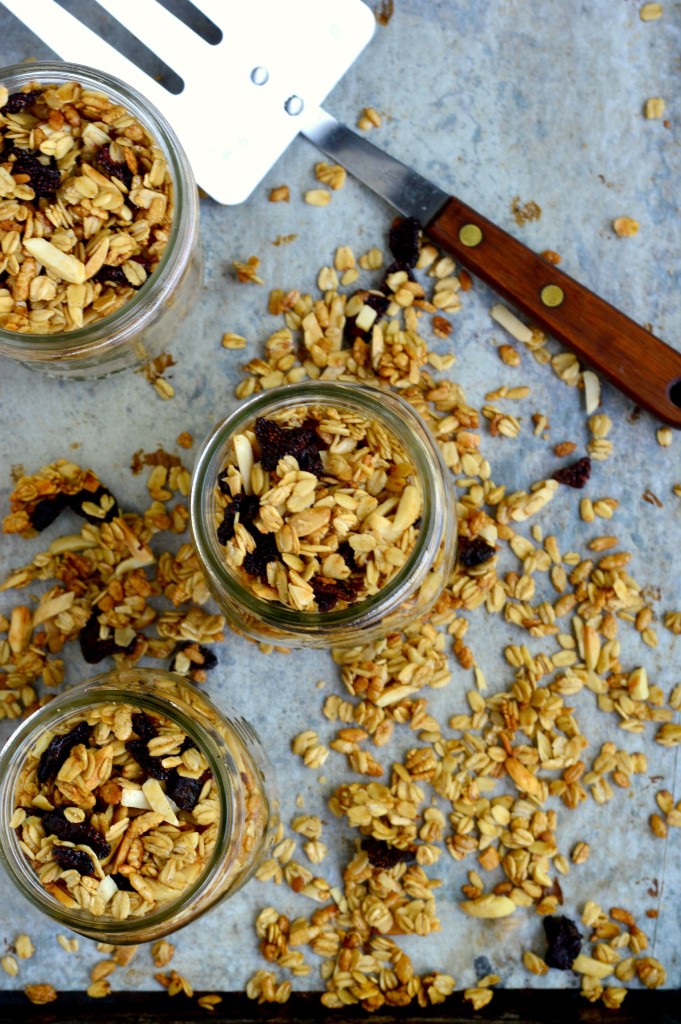 It is time for my annual post on how to use a flat of strawberries in five days or less. Every year I remind you that at many farmers' markets the price for a flat of strawberries, which is eight quarts, is the same as the price for six individual quarts. That's like getting two free quarts!
But buying a flat of strawberries is only a good deal if you actually use all the berries before they go bad. And strawberries are notoriously perishable. Hence, I try to offer plenty of ideas for using up your berries as quickly as possible.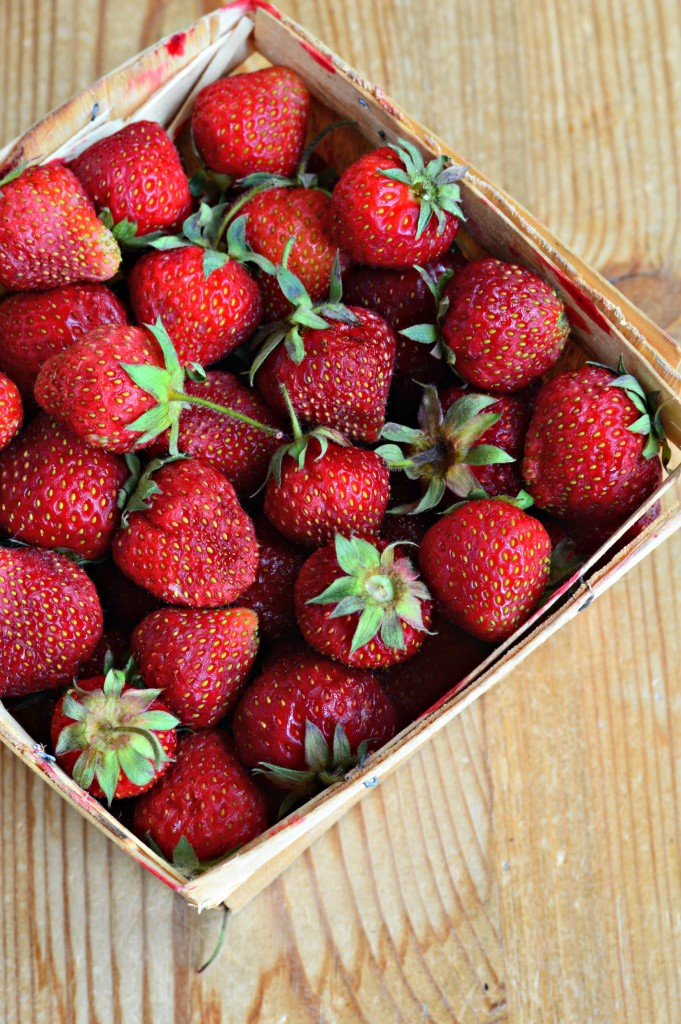 Today's post is for a strawberry-maple granola that uses oven-dried strawberries. Yes, it is possible to dry strawberries at home without any special equipment. Dried strawberries are tart little wonders, perfect for baking, sprinkling on cereal or adding to granola as I do here.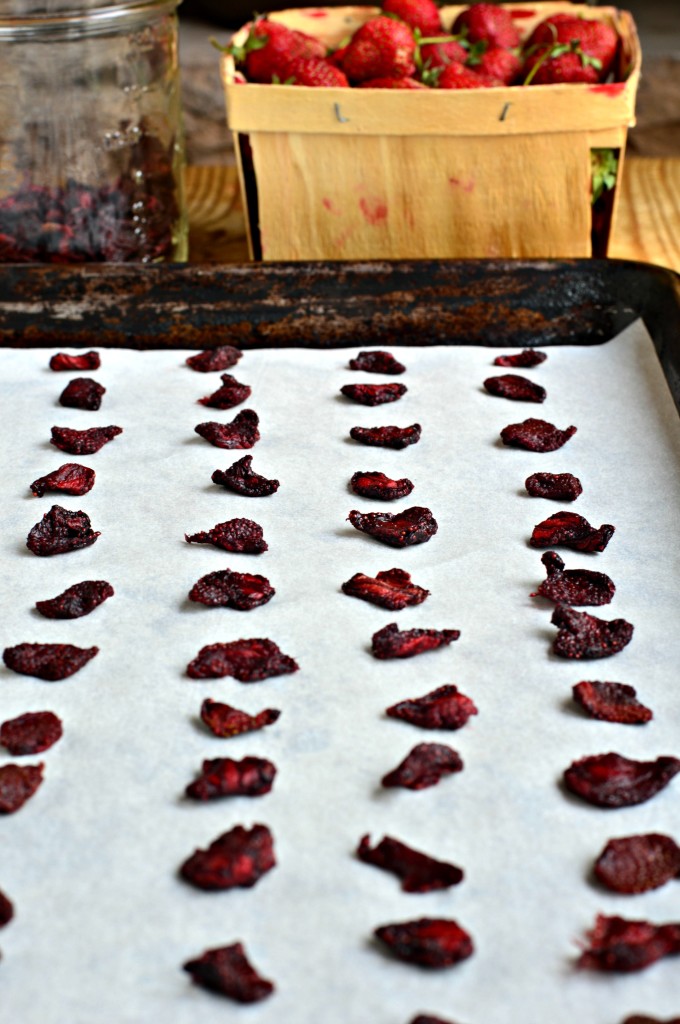 To dry strawberries using the oven, hull and halve the berries. (I say to halve the berries because farmers' market berries are typically small. If using large, supermarket berries, quarter them.) Preheat the oven to 200. Spread the berries on a lined baking sheet, cut-side up, leaving plenty of room between the berries. Bake in the oven for at least three hours. (The berries will give off some juice.) Flip the berries over and bake for at least another hour or until dry and firm. The smaller berries may be done at this point, but the larger berries might need more time. Once dry, store berries in an airtight container.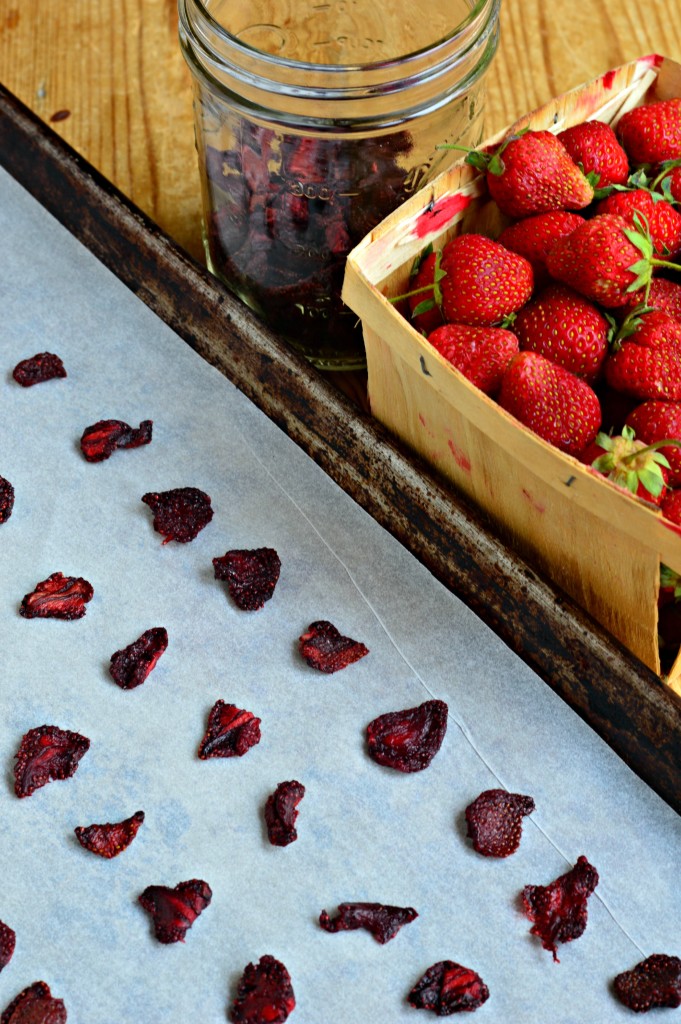 To get a cup of dried berries, like this recipe calls for, you will need to begin with two quarts of strawberries. That's two quarts down, six quarts to go!
I used my dried berries in this lovely, maple-sweetened granola with blanched almonds. Strawberries and maple are a classic combination and the cinnamon and healthy dose of vanilla add to the sweet taste. The dried berries themselves are quite tart, so they add a nice bit of contrast as well as a chewy bite. Imagine how good this granola would taste in a yogurt parfait with some homemade strawberry jam!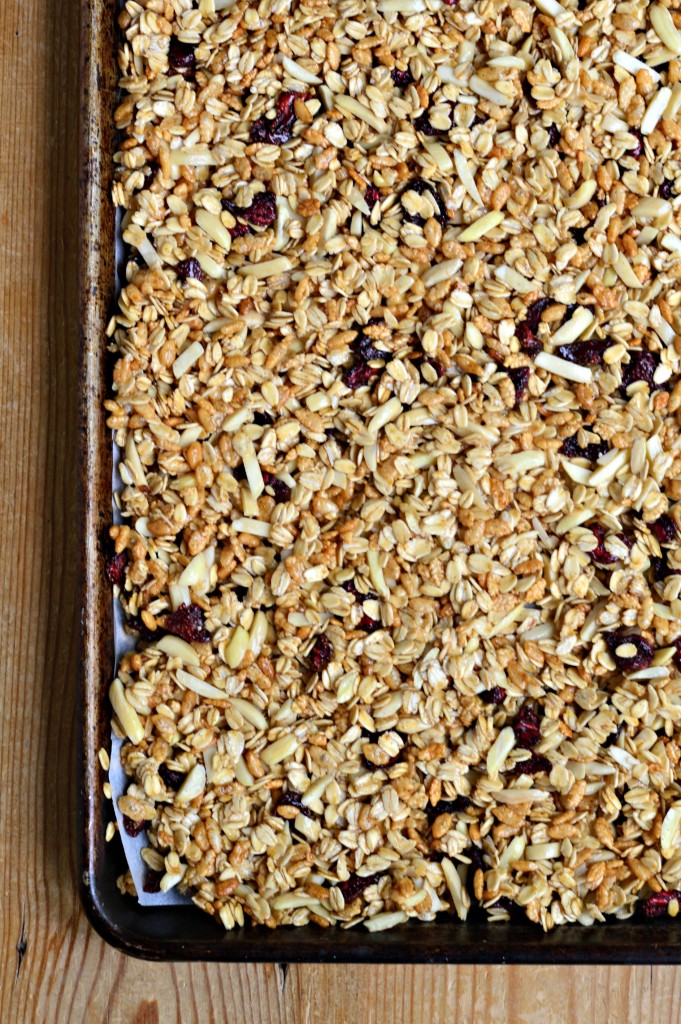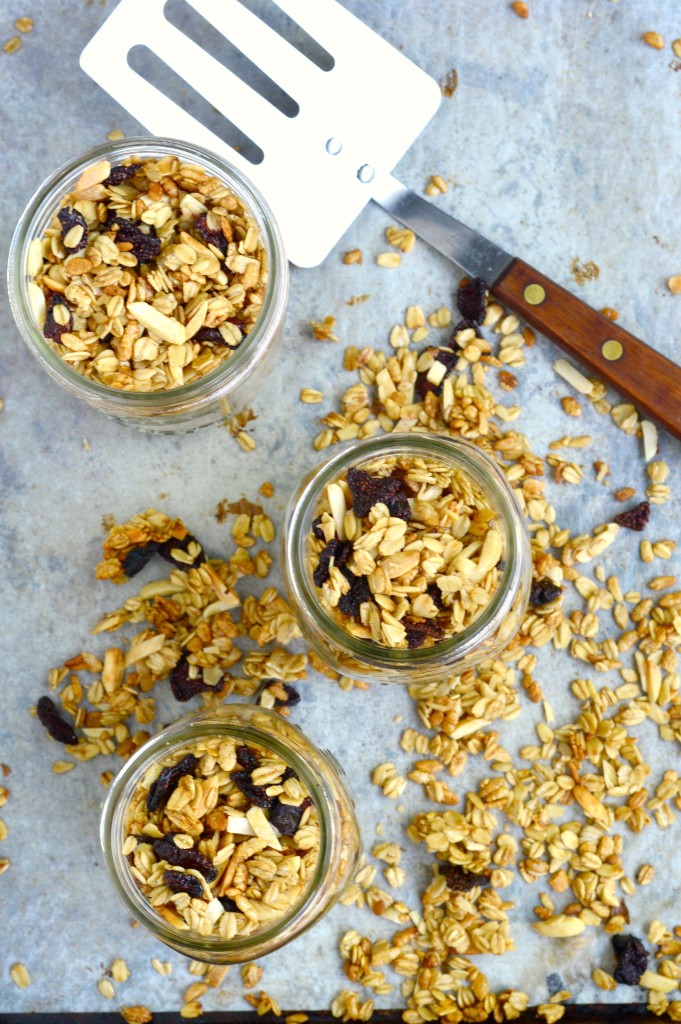 Strawberry Maple Granola
Prep time:
Cook time:
Total time:
A sweet and tart granola with dried strawberries and blanched almonds sweetened with maple syrup and vanilla.
Ingredients
3 cups rolled oats
1½ cups brown rice cereal
1 cup blanched slivered almonds
¼ cup oil
¼ cup maple syrup
1 TB vanilla extract or vanilla paste
½ tsp cinnamon
Pinch salt
1 cup dried strawberries, homemade or bought
Instructions
Preheat oven to 325. Line a baking sheet with a Silpat baking liner or parchment paper.
In a large bowl, mix the oats, brown rice cereal and almonds.
Pour in the oil, maple syrup and vanilla and toss to coat.
Season with the cinnamon and salt.
Add the dried strawberries and toss to combine.
Spread the mixture in an even layer on the prepared baking sheet.
Bake 25-30 minutes until lightly browned and fragrant.
Allow to cool completely before packing into jars or bags.