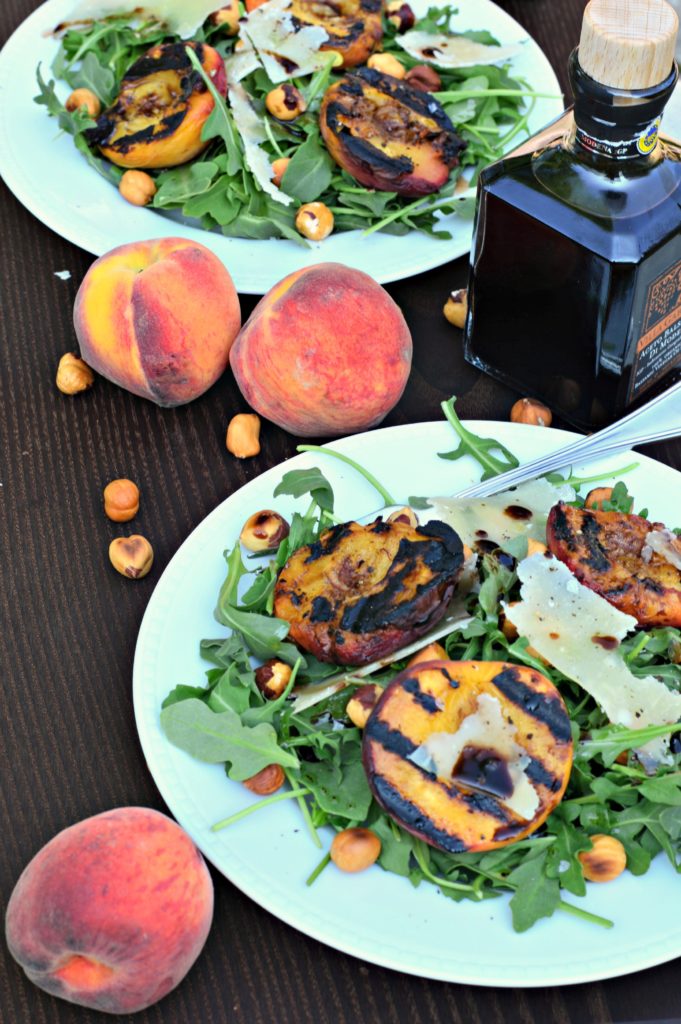 The July meeting of the Chicago Food Swap is less than two weeks away. I am very excited about this particular swap. Not only is it the height of the season for local produce, which means all kinds of delicious homemade and homegrown swap items, but we also have an amazing sponsor for this event: Villa Gabriella Organic.
Villa Gabriella imports outstanding certified organic olive oil and Balsamic vinegar from small, artisanal producers in the heart of Tuscany. At the July swap, participants will have a chance to taste Villa Gabriella's products and learn how best to showcase a fine olive oil — think finishing a dish, not cooking — and aged Balsamic vinegar in their summer cooking.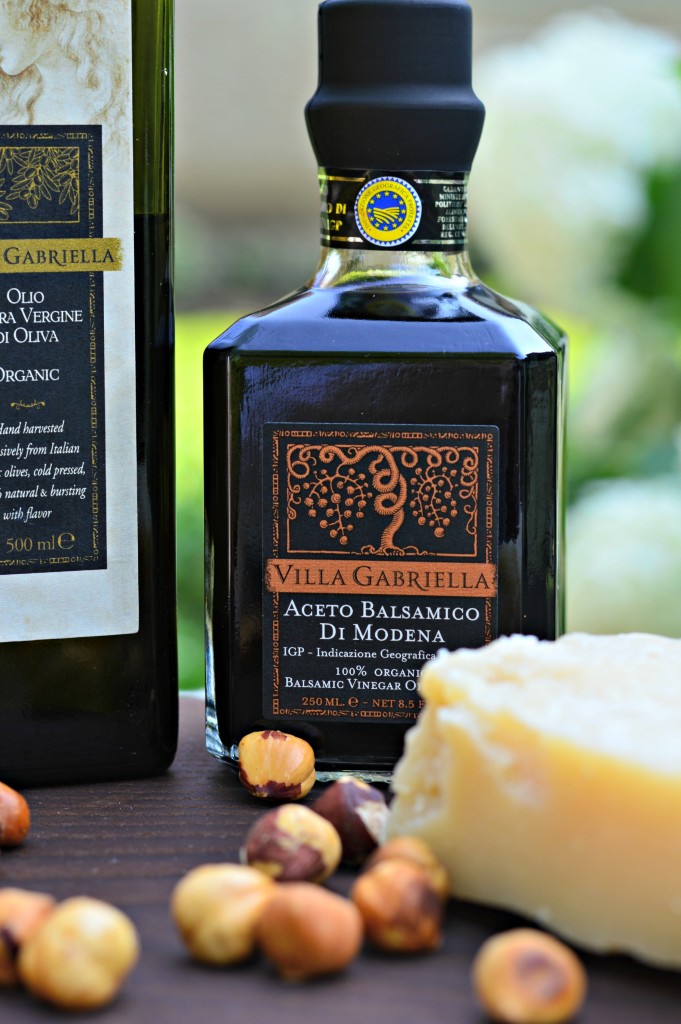 Villa Gabriella sent me one of its beautiful Organic Oil and Vinegar gift sets so that I could try these artisanal products for myself.  I was amazed at the winey, sweet taste of Villa Gabriella's organic balsamic vinegar, which is handmade in Modena, Italy, a town that has been the center of Balsamic vinegar production for centuries. Villa Gabriella's olive oil is bold, peppery and grassy, a perfect finishing olive oil to drizzle on greens, cheese or bread.
Tasting Villa Gabriella's handmade, artisanal products, I was reminded of the week I spent in Tuscany with my family when I was pregnant with Zuzu. My parents rented a villa with a well-stocked kitchen which allowed us to shop at the local markets and cook our own meals. What abundance! The local olive oil that we tasted in Tuscany had the same peppery quality and fresh olive taste as Villa Gabriella's variety.
When it came time to use Villa Gabriella's delicious Italian oil and vinegar in my own kitchen, I was inspired to play with other classic Italian ingredients, like arugula, hazelnuts and Parmigiano-Reggiano.  And with July being peak stone fruit season, I had to get some grilled peaches in there as well. The resulting combination is an elegant summer salad with an exciting mix of textures and flavors, from crunchy hazelnuts to sweet caramelized peaches to salty Parmesan and peppery arugula.
Topping my salad of arugula, grilled peaches, toasted hazelnuts and shaved Parmesan is a simple drizzle of Villa Gabriella Balsamic vinegar and olive oil. The acidity of the vinegar enhances the sweetness of the peaches while simultaneously cutting through the saltiness of the Parmesan and the richness of the hazelnuts.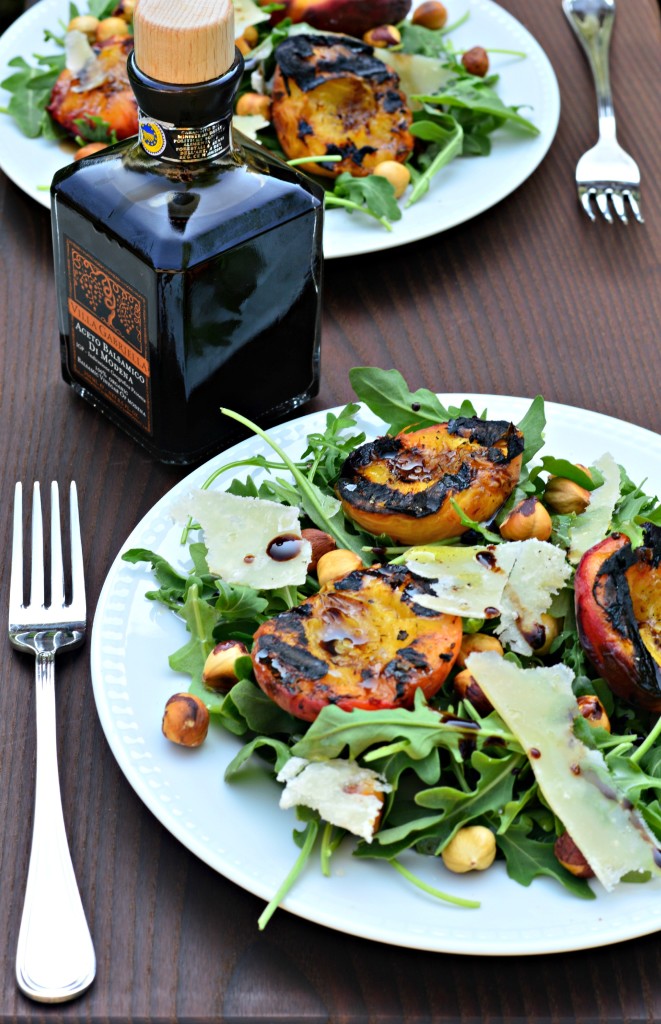 This salad was actually the finale to a fairly spectacular summer dinner of grilled green chile cheeseburgers and a fingerling potato salad with dill and Greek yogurt. You see, both of my kids are away right now, one at camp and the other visiting grandparents. So, for this one magical week, every night is like a date night for me and my husband.
With its luxurious ingredients and bold summer flavors, this grilled peach and arugula salad is very worthy date night fare, in my opinion. Dare I say it is even romantic? While the greens, Parmesan and hazelnuts can be assembled in advance, I do recommend grilling the peaches shortly before serving the salad so that they are still warm. And certainly do not drizzle your olive oil and vinegar until the last moment.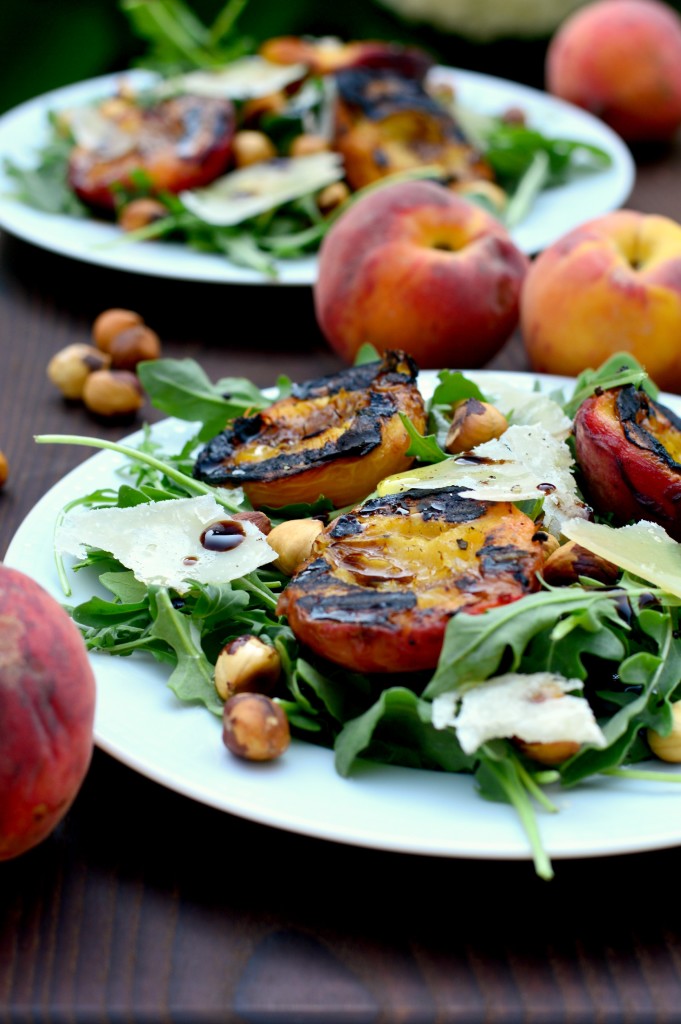 I hope that my local friends will join us for the July 18 Chicago Food Swap so that you can try Villa Gabriella's outstanding olive oil and vinegar for yourselves. In addition, two lucky attendees will take home gift sets of Villa Gabriella products. You can also order Villa Gabriella's products directly from its website. I find the prices for the olive oil and vinegar — $25 and $30 respectively — to be very fair considering the quality of these products.
Meanwhile, be sure to give this rather luscious summer salad a try before peach season is over!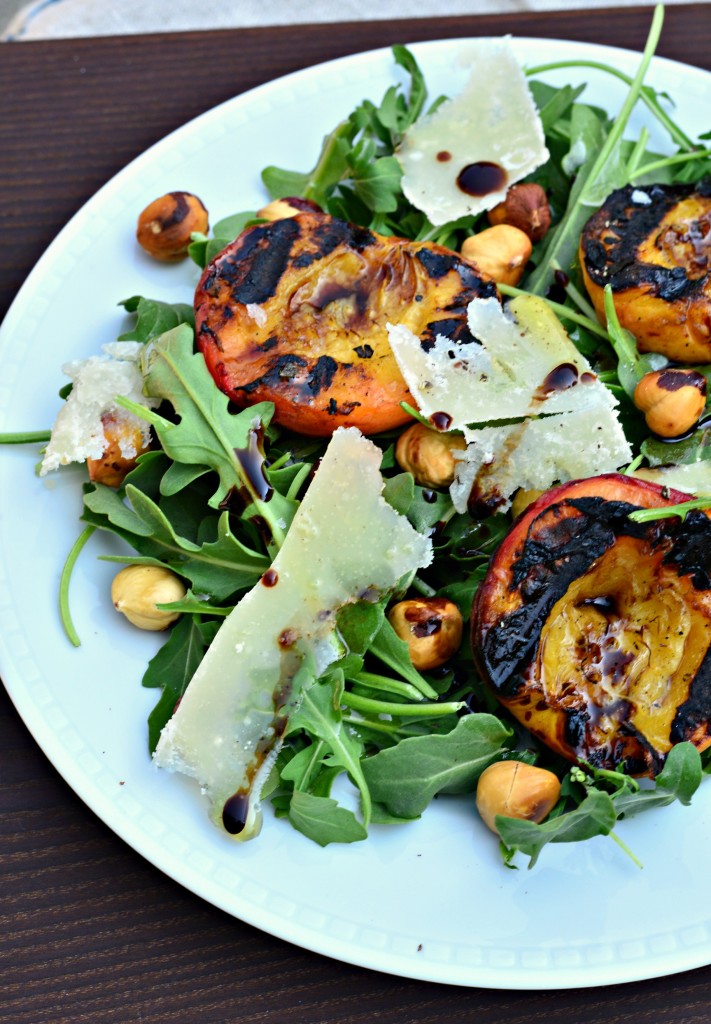 Arugula with Grilled Peaches, Hazelnuts and Parmesan
Prep time:
Cook time:
Total time:
A luscious summer salad of peppery arugula, sweet grilled peaches, toasted hazelnuts and shaved Parmesan cheese drizzled with olive oil and Balsamic vinegar.
Ingredients
½ cup raw hazelnuts
3 ripe peaches, halved and pits removed
2.5 ounces baby arugula
Parmesan cheese
Best-quality extra-virgin olive oil
Balsamic vinegar
Salt and pepper to taste
Instructions
Toast the hazelnuts in a preheated 375 degree oven for ten to twelve minutes, until fragrant and the skins rub off easily.
Remove as much of the hazelnut skins as possible by shaking the nuts in a large, covered bowl or by rubbing them with a clean tea towel.
Divide the arugula between two salad plates and top with hazelnuts.
Using a vegetable peeler, shave several long curls of Parmesan cheese and add them to the arugula.
Preheat your grill to medium.
Brush the cut side of the peaches with melted butter or olive oil.
Place peaches on grill cut-side down and grill until softened, about five minutes.
Add three warm peach halves to each plate.
Just before serving, drizzle each plate with one teaspoon of Balsamic vinegar and two teaspoons of olive oil.
Season with a flaky sea salt, such as Maldon, and freshly ground black pepper.
Full disclosure time: Villa Gabriella did not sponsor this post but it is sponsoring an upcoming Chicago Food Swap event which I organized. Villa Gabriella sent me its products for free for purposes of a product review. All opinions expressed herein are entirely my own.