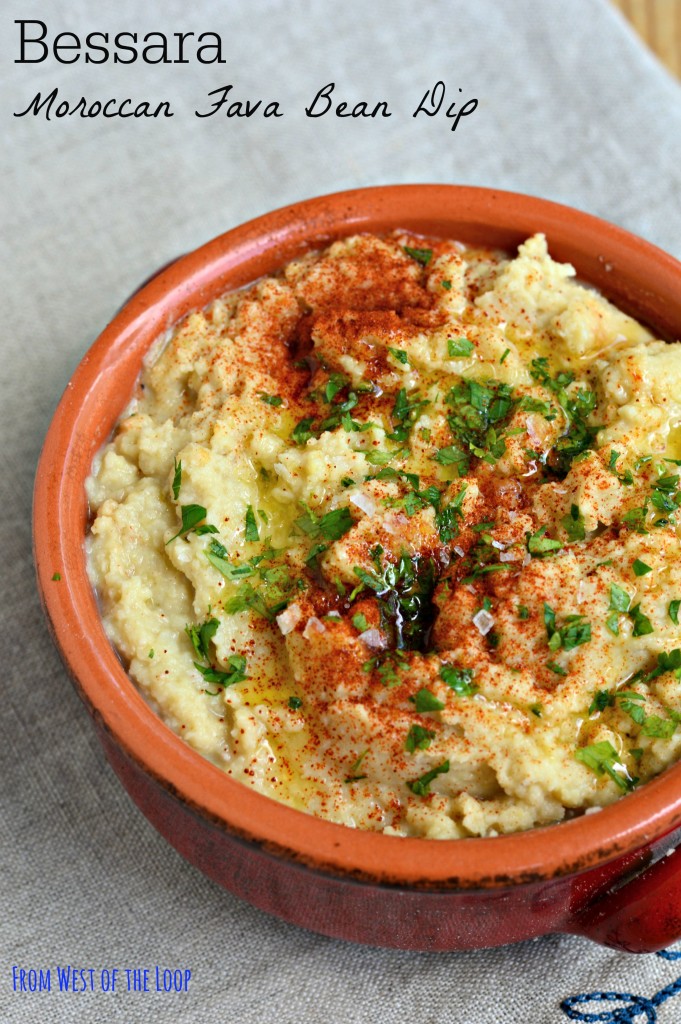 I buy ingredients on impulse. Buy first, investigate later; that's my motto. I never pick something up in the store, turn it over in my hands and then put it down with a "but what would I do with it?" If it interests me, I buy it. I will figure out what to do with it later. Why else do I have this collection of cookbooks that long ago outgrew my bookshelf?
That is how the dried fava beans ended up in my pantry. I adore fresh favas, as labor-intensive as they are, so when I saw the dried fava beans at a local Italian market, I threw them in my cart without a moment's hesitation. Surely I could figure out what to do with the dried version of my favorite spring legume.
Well, the dried fava beans languished in the pantry for some time. The problem with buying ingredients on impulse is that one's pantry gets rather full. And the truth is, like everyone, I return to the same favorites over and over again. The new and novel ingredient gets pushed aside in favor of the old standby.
But this week, I finally decided to tackle some of my pantry wallflowers. The dried fava beans deserved their moment in the sun. Plus, I had a Chicago Food Swap to prepare for. I decided to make a fava bean dip as an unusual and healthy swap item.
It was not at all hard to find recipes for dried fava beans. In many parts of the world, especially North Africa, they are a staple food. Ful medames, a stew made of dried fava beans, is practically the national dish of Egypt and the traditional thing to eat at breakfast time.
While ful medames sounds delicious and is definitely on my list to make, it is not exactly easy to swap. So I decided instead to make bessara, a Moroccan dip made with dried fava beans. Bessara is reminiscent of hummus but typically is a bit thinner. In fact, bessara is sometimes eaten with a spoon like soup. But in general, it is thicker than soup, thinner than hummus and delicious when scooped up with warm flatbread.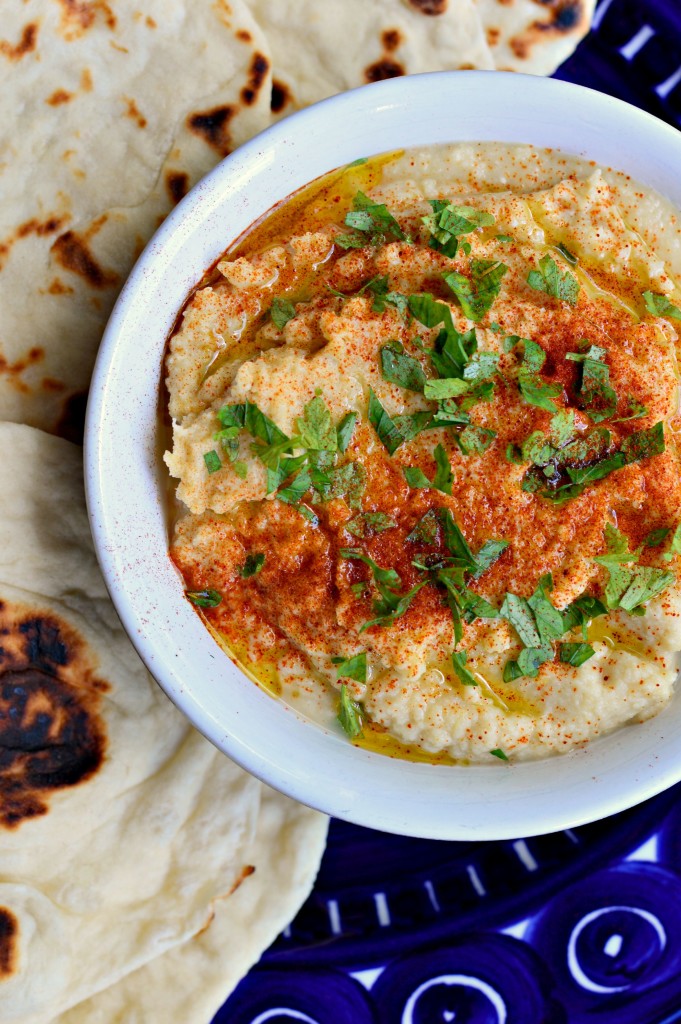 Like most dried beans, favas, which are sometimes known as broad beans for obvious reasons, need to be soaked in water before using. That does require some planning, but minimal effort. The more tedious task is shelling the favas once they have soaked overnight. You may be able to find dried fava beans that have already been shelled. As you can see from the picture above, I was not so lucky.
(If you do end up with fava beans still in the shell. I recommend using a small paring knife to make a slit in the shell and then removing the rest with your fingers. Again, this is somewhat tedious.)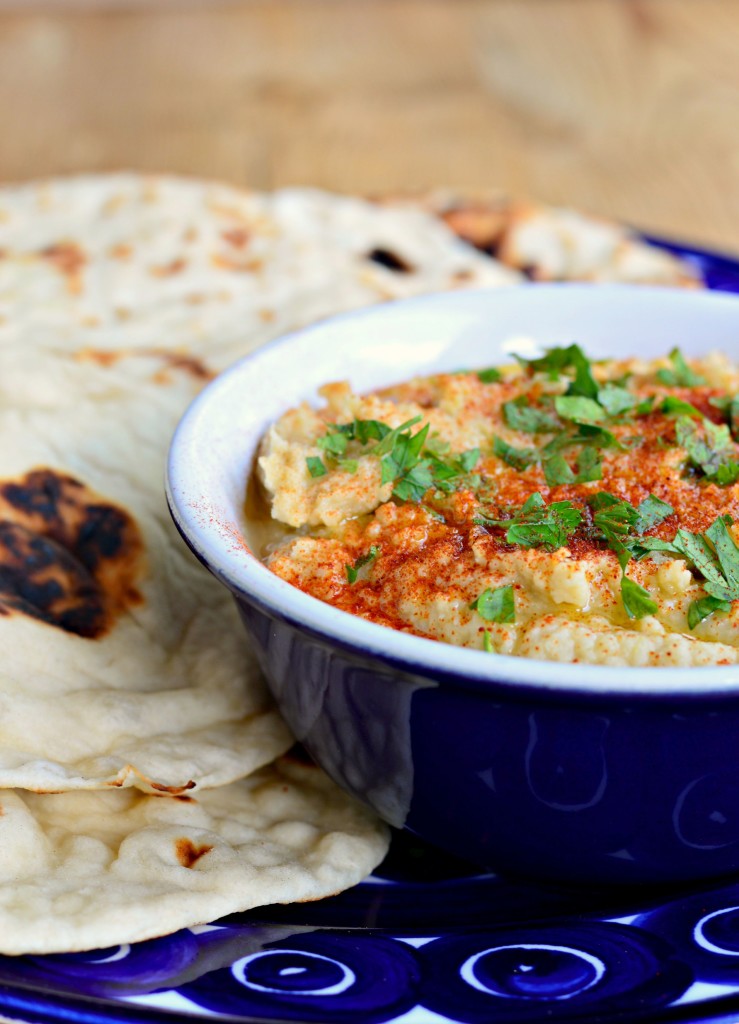 After soaking and shelling, the next step in any recipe with dried fava beans is to cook them in water or broth until tender. If you soaked the beans in advance, this should only take an hour or so. Once cooked, fava beans are easy to turn into soup, stew or a delicious dip, like this bessara.
The flavorings in bessara are similar to hummus: cumin, lemon juice, garlic. I like a little bit of heat from some cayenne pepper and smoky paprika is a nice addition. Bessara does not typically contain tahini, which makes it ideal for my family because my daughter is allergic to sesame seeds.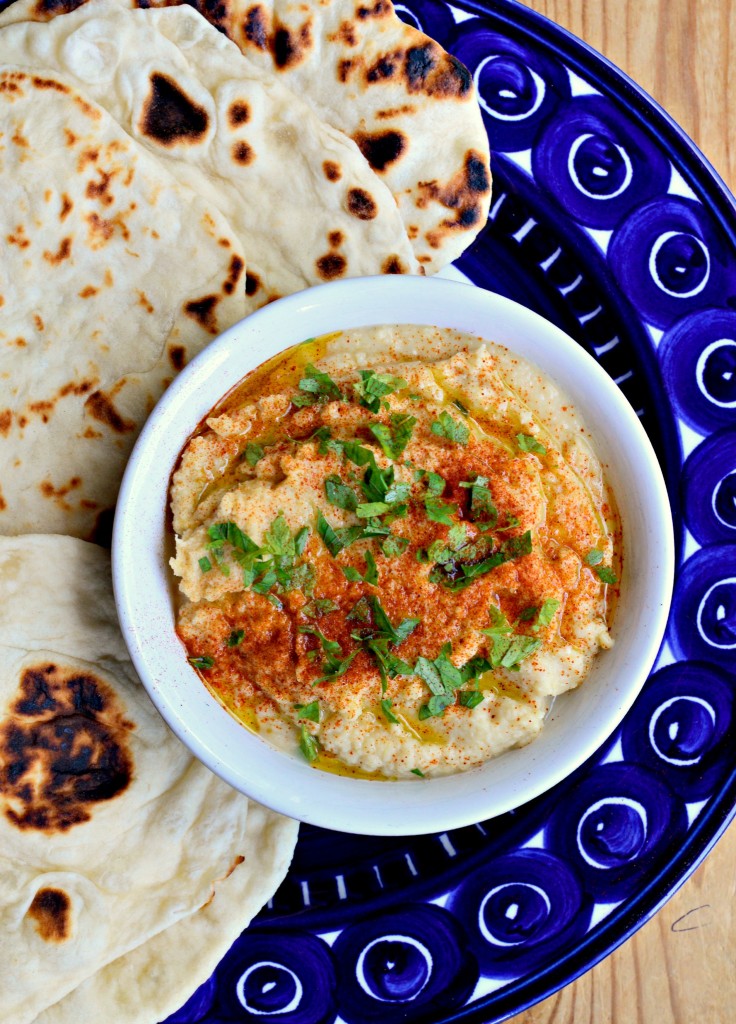 As a swap item, bessara has many advantages, including being vegan and gluten-free so that it can appeal to a wide variety of swappers. Indeed, fava beans are an excellent source of plant-based protein as well as being very nutritionally dense. A serving of fava beans provides important nutrients like folate, iron, manganese and dietary fiber.
What is your favorite way to enjoy fava beans? Have you ever tried ful medares or bessara? I hope that this recipe for bessara inspires you to think beyond hummus next time you are looking for a healthy, vegetarian dip or spread.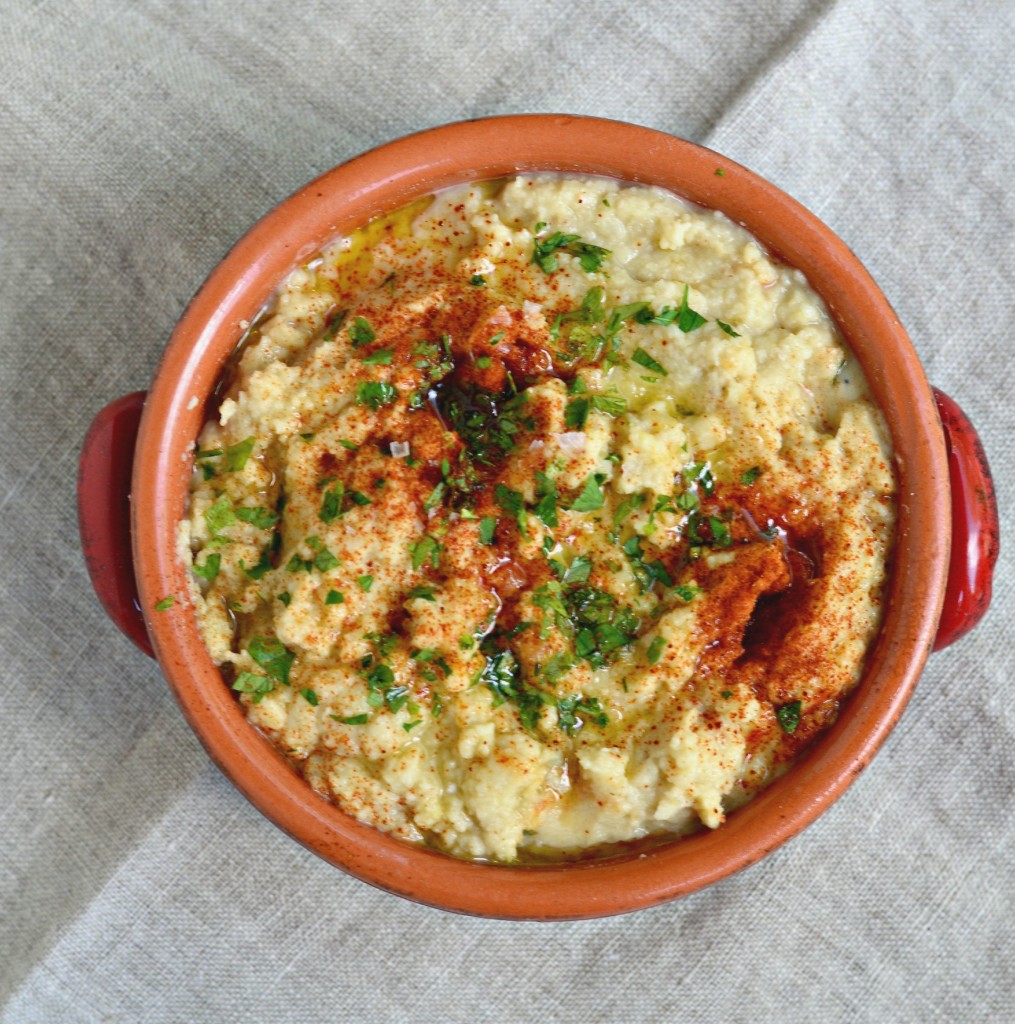 Ingredients
1 lb dried fava beans in the shell
3 cloves garlic, peeled
2 bay leaves
2 dried red chiles
Juice and zest of two lemons
1 1/2 tsp ground cumin
1/2 tsp cayenne pepper
2 TB olive oil
Salt and pepper to taste
Garnishes: paprika, chopped parsley
Instructions
Soak the dried beans in cold water overnight.
Drain and remove shells.
Place shelled beans in a medium saucepan and cover with two quarts cold water.
Add one clove garlic, the bay leaves, the chiles and a teaspoon of salt and bring mixture to a boil.
Turn heat down and simmer, partially covered until beans are tender, about 45 minutes to one hour.
Drain beans reserving 1/2 cup cooking water.
Place drained beans, 2 TB reserved cooking water, lemon juice and zest, remaining two cloves garlic, cumin, cayenne and olive oil in the bowl of the food processor and process until smooth. If mixture is too thick, thin with additional cooking water.
Season to taste with salt and pepper.
For best results, prepare bessara in advance to allow flavors to develop.
Prior to serving, garnish with paprika, chopped flat-leaf parsley and additional olive oil.
http://www.westoftheloop.com/2015/08/19/moroccan-fava-bean-dip/