In 2006, I arrived at my parents' house for Thanksgiving brandishing an article from the now-defunct Gourmet magazine. The article claimed that the editors had tried every conceivable way to roast a Thanksgiving turkey: brined, basted, slow-cooked, high heat, low heat, everything.
The conclusion? It turned out that the easiest way to roast a turkey was also the best way to roast a turkey. High heat, short cooking time, no basting, no brining — just blast the bird. The magazine's editors claimed that the result was a moist turkey covered in crispy, delicious skin with almost no work. My mother was doubtful but agreed to give it a try.
Well, the editors of Gourmet were right. It was both the easiest and the best turkey that we had ever cooked. My mom couldn't believe it. Since then, we have roasted our Thanksgiving turkey according to this same method and every time it has been delicious. We have shared the recipe with many other doubters. Everyone who tries it is convinced.
To make the turkey using our high-heat method, blast the bird at 450, rotating once halfway through the cooking time. A 16 lb. bird takes 2 1/4 hours; an 18 lb. bird, like the one we had last year, takes 2 hours and 45 minutes.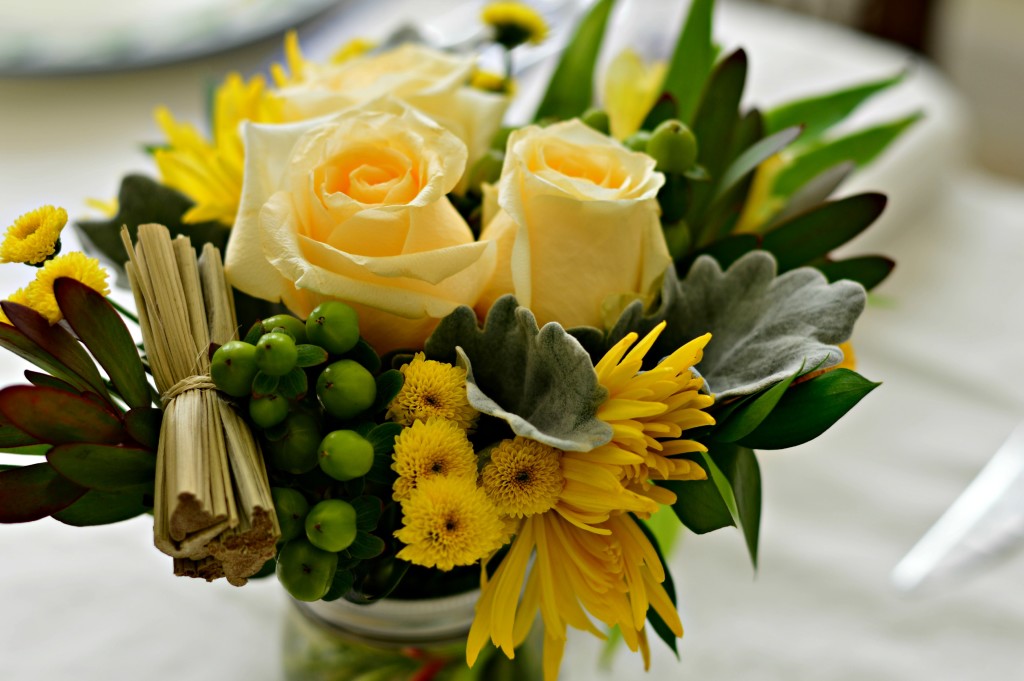 Why no basting? Opening the oven so frequently causes the temperature to fluctuate too much and that prolongs the cooking time. Just rotate once halfway through and let it rest for at least 30 minutes before carving. That's it. I know this may sound like Thanksgiving heresy. But I know of what I speak. Follow this recipe one time and you will be converted.
One of the advantages of the high-heat method is that you do not have to tie up your oven for the whole day, which makes it easier to prepare the rest of the meal. Like many, we are working with one oven when we make Thanksgiving dinner, so adhering to a schedule is important. We bake the pies first thing in the morning. They can be reheated while we eat dinner. The dressing — not stuffing because it is cooked in a dish — can be prepared in advance until it is ready to bake and then it bakes in the oven while the turkey rests. Everything else we do on stove.
So, I dare you to give my high-heat, no basting method a try this year. I promise you will be converted.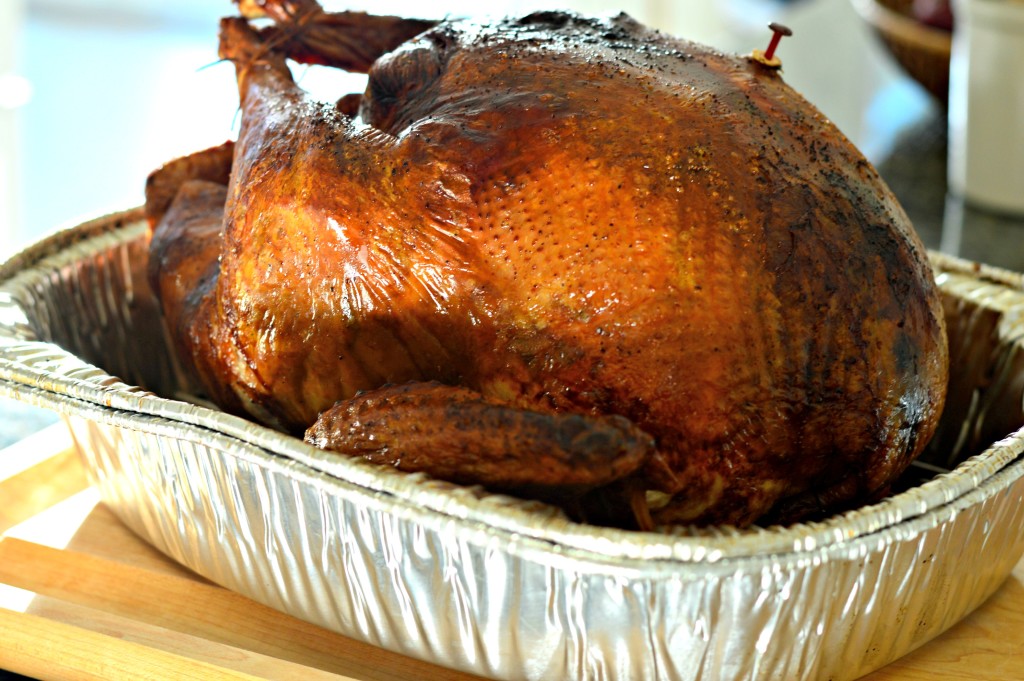 Ingredients
16-18 lb turkey at room temperature, giblets removed
Kosher salt and freshly ground black pepper
Instructions
Preheat oven to 450°F.
Sprinkle turkey cavity and skin with salt and pepper. Fold neck skin under body and secure with metal skewers, then tie drumsticks together with kitchen string and tuck wings under body.
Put turkey on rack in roasting pan.
Add 1 cup water to pan and roast. Rotate pan halfway through, about 1 1/4 hours after you put turkey in. Do not open oven door otherwise. If wings start to burn, cover with foil.
Continue to roast until thermometer inserted into fleshy part of thighs registers 170 degrees, about 2 1/4 to 2 3/4 hours.
Carefully tilt turkey so any juices from inside cavity run into roasting pan, then transfer turkey to a platter, reserving the juices in roasting pan for gravy.
Let turkey stand, uncovered, 30 minutes before carving. Residual heat will continue to cook turkey.
Carve and serve warm with gravy, if desired.
http://www.westoftheloop.com/2015/11/18/the-best-and-easiest-thanksgiving-turkey-ever/