Today's recipe post is sponsored by Sun-Maid in conjunction with my work as part of Kitchen-PLAY's  #TeamFreshSummit. As always, all opinions are entirely my own.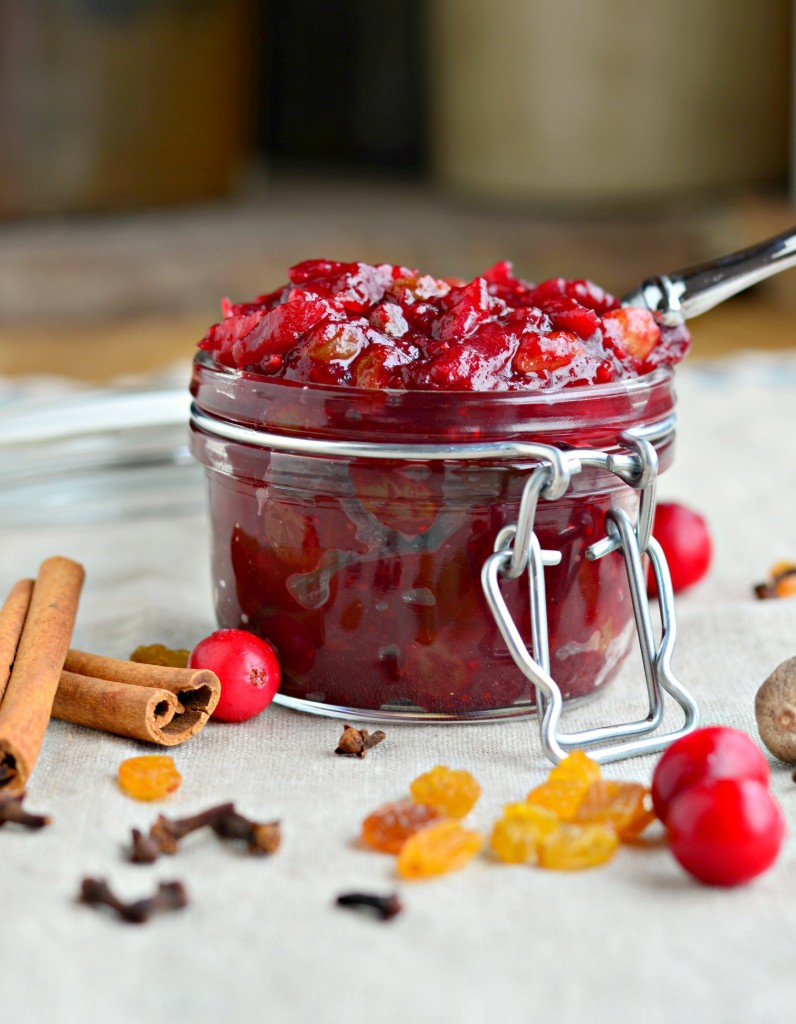 Doesn't the word "mincemeat" make you think of Christmas in Victorian novels? I'm sure there was a mincemeat pie at Bob Cratchit's family Christmas or at least at the Christmas party scene at Old Fezziwig's. And didn't Mrs. Weasley once send Harry Potter home from the Christmas holidays with a dozen mince pies?
But I was always a little vague on what mincemeat was exactly. It sure seemed like dessert. But then what was the word "meat" doing in the title?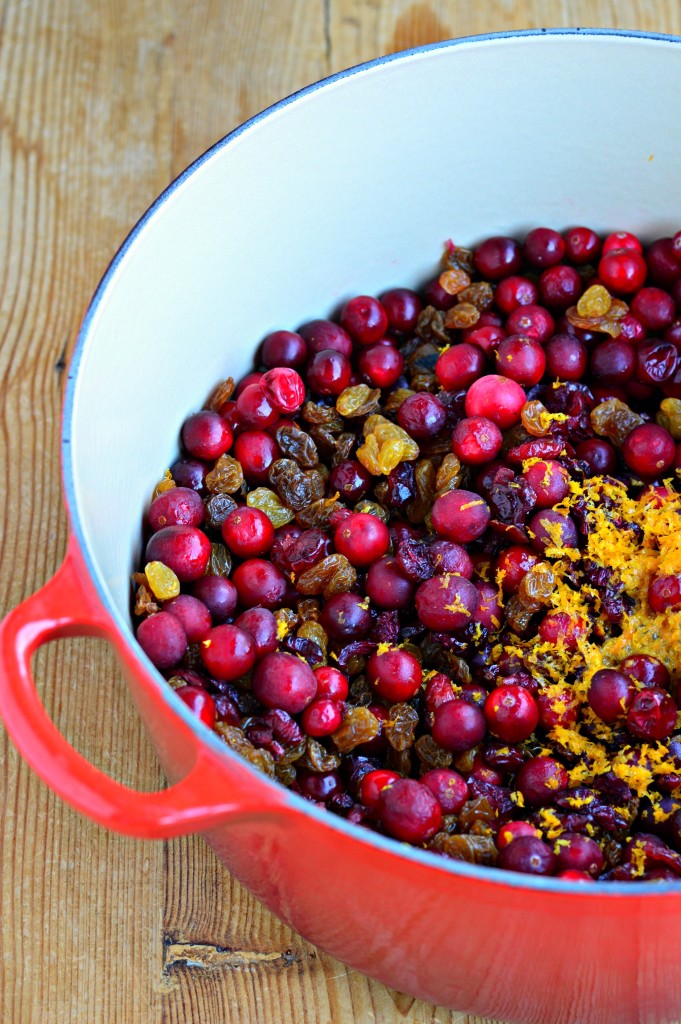 Mincemeat, in its traditional form, was both meat and dessert, which is downright troubling. In its original incarnation, mincemeat was a mixture of finely chopped meat, spices and alcohol that was often used as pie filling. The spices and alcohol preserved the meat, or at least masked the taste of meat that was past its prime. That is also troubling.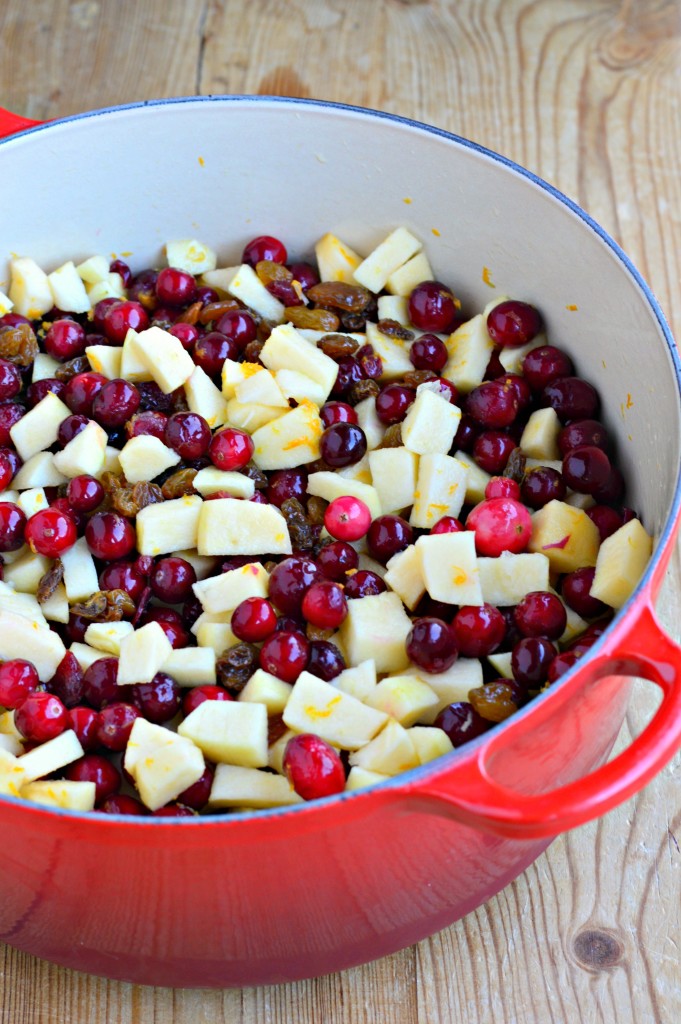 By the 19th century, as other, perhaps more reliable methods of preserving meat became popular and sugar more affordable, mincemeat truly became a dessert and the meat was replaced by suet, which is simply rendered beef fat. So, yeah, there was still beef fat in this dessert.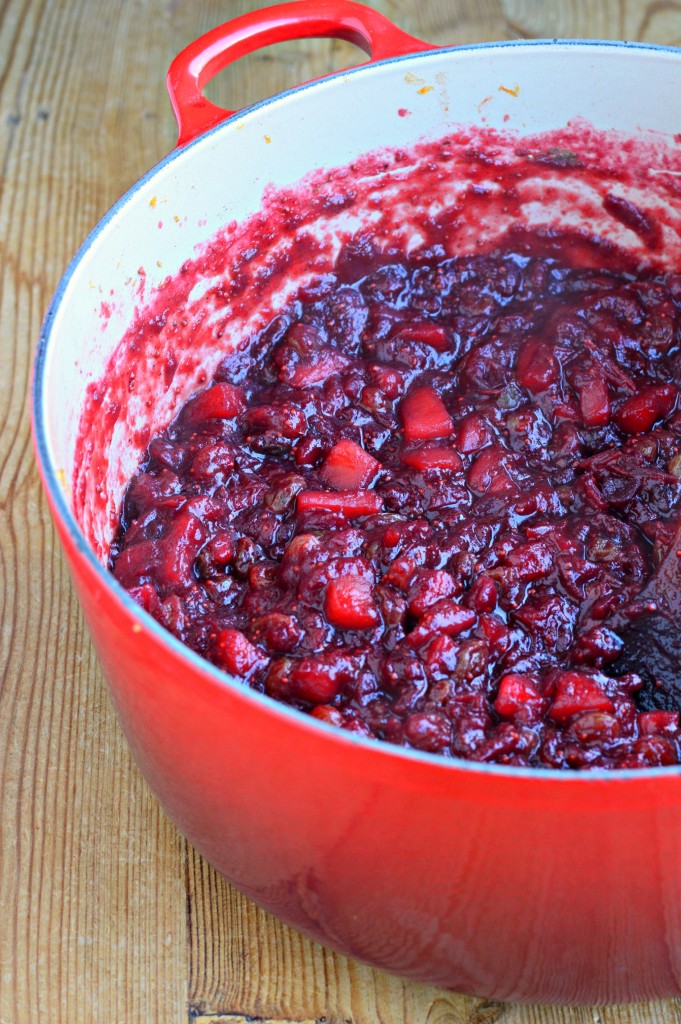 The Victorians were the ones who turned mincemeat, by then a confection of dried fruits, citrus, spices and alcohol, into Christmas fare. Of course, the Victorians are also the ones who turned Christmas into Christmas.
Today, throughout the United Kingdom and Commonwealth countries, mincemeat pie remains a Yuletide tradition, although many people now use butter or shortening in lieu of suet, which is thought a bit old-fashioned in addition to being gross hard to find.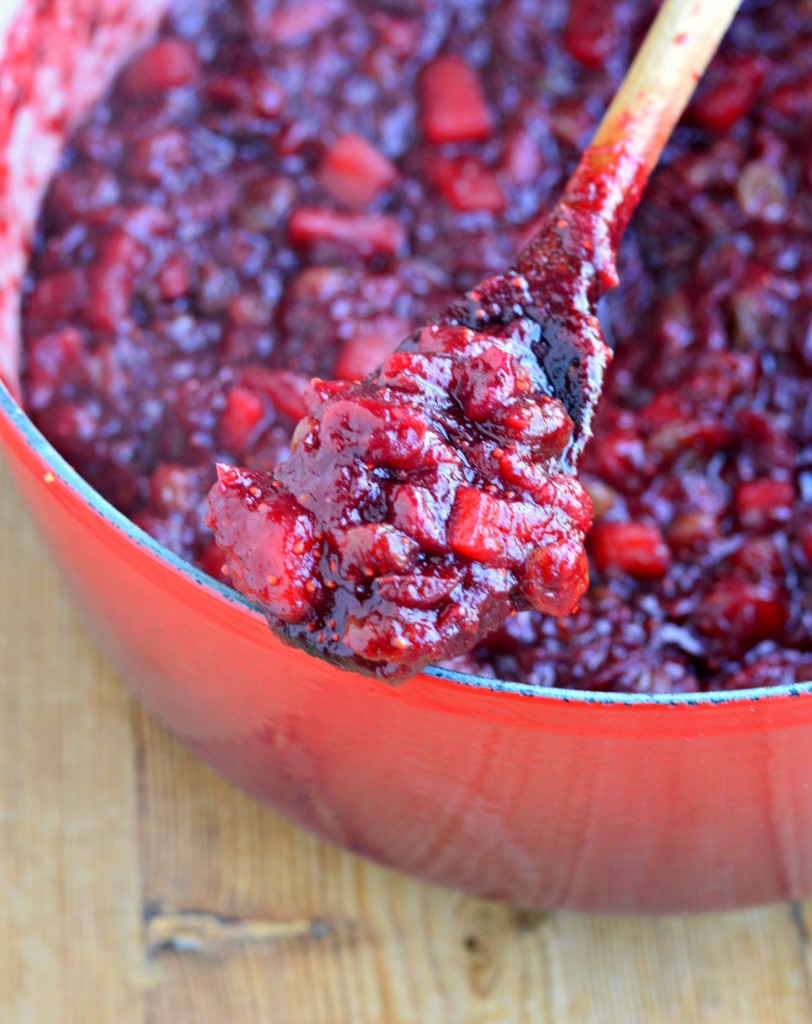 For our purposes, I have adopted the term "mincemeat" for a spiced preserve of fresh and dried fruits — and no suet! Like the original, my strictly vegetarian mincemeat is delightfully Christmasy and it makes perfect filling for holiday pies and tarts. In fact, later this week, I'm going to show you how to use this mincemeat to fill adorable, bite-size mince pies that would be absolutely killer on your holiday table.
This mincemeat is more American than English because it uses classic American ingredients: Sun-Maid golden raisins from California, Michigan apples, fresh cranberries from Wisconsin and Sun-Maid Cape Cod dried cranberries. With notes of orange, tons of warm spices like cinnamon, ginger, nutmeg and clove, and a splash of brandy, this apple cranberry mincemeat has all the flavors of Christmas in one bite.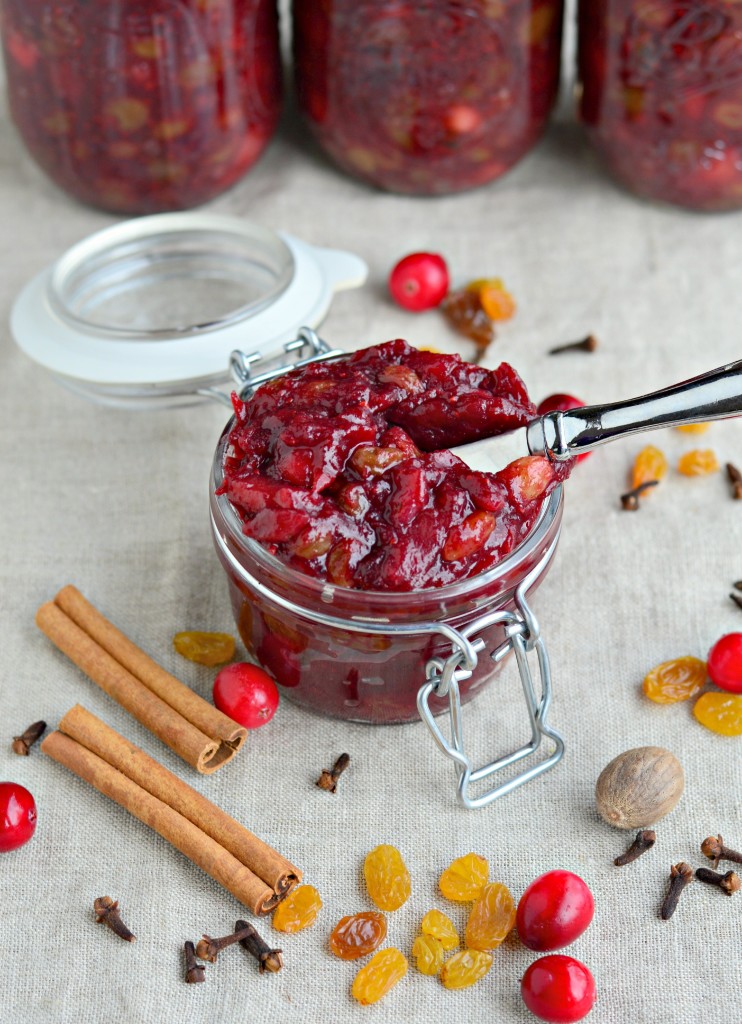 I process my mincemeat in a boiling water bath to make it shelf-stable. That way, I can give pretty pints of mincemeat as holidays gifts. But if you have not dipped your toes in the waters of canning, you can simply store your jars of mincemeat in the refrigerator until it is time to make a pie or give a holiday gift. This recipe only makes four pints — and the mince pie I will give you later this week uses two of them — so the quantities will not overwhelm you, as sometimes can happen with canning recipes.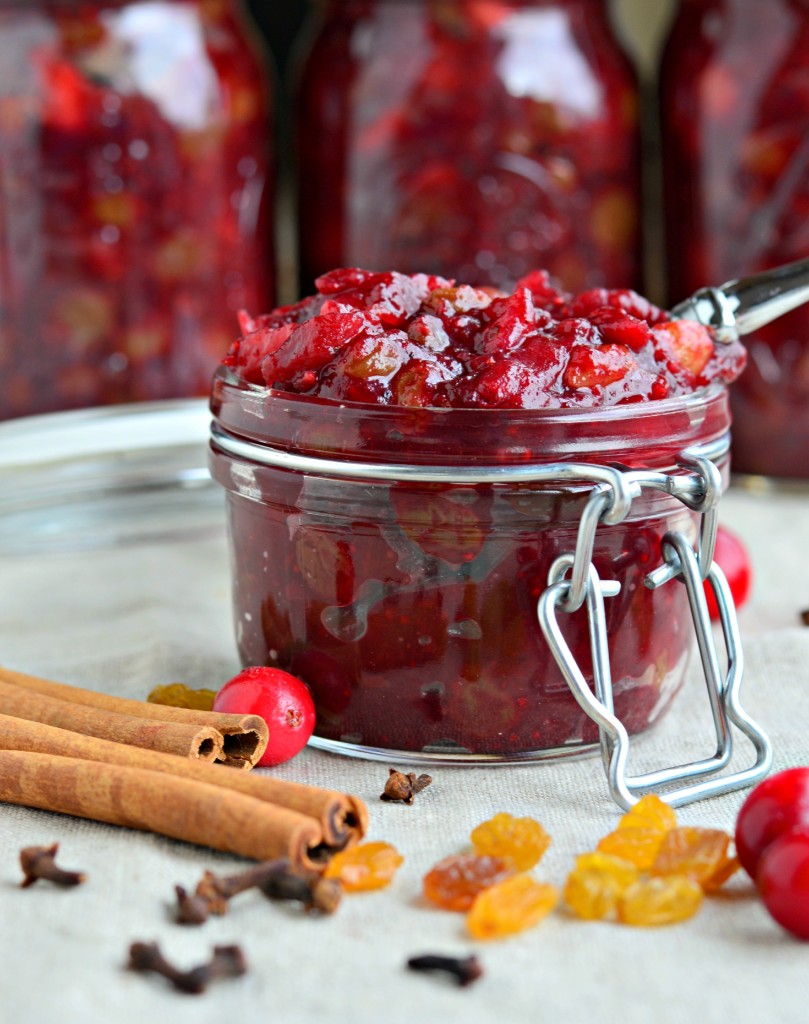 But a pie is not the only way to use your apple cranberry mincemeat. Oh no! It also would be a lovely accompaniment to a cheese tray. Or simply spoon some over ice cream for an easy yet elegant dessert. Indeed, once you make this easy, vegetarian version of mincemeat, I'm sure you will find a number of ways to use it.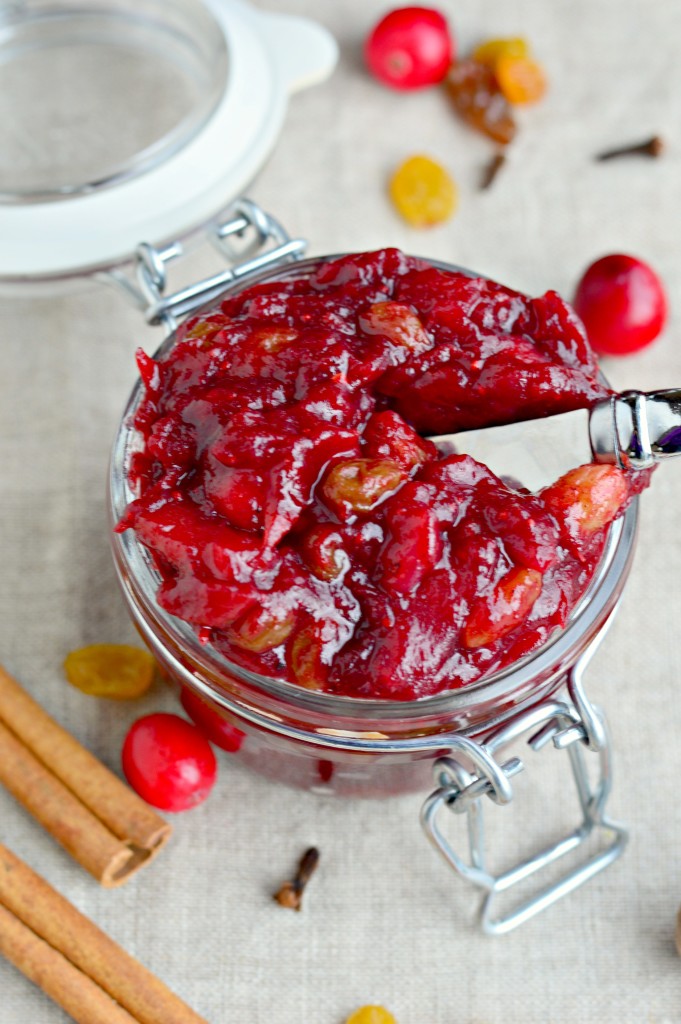 Apple Cranberry Mincemeat
Ingredients
24 oz (about 6 cups) fresh cranberries (frozen are okay too)
4 large apples, peeled and diced
2 cups Sun-Maid golden raisins
1/2 cup Sun-Maid Cape Cod Cranberries
Zest and juice of two oranges
1 cup water
1 1/2 cups brown sugar
2 tsp cinnamon
1 1/2 tsp ground ginger
3/4 tsp each ground cloves, allspice and nutmeg
Pinch salt
1/4 cup brandy (optional)
Instructions
Prepare a boiling water bath canner and heat four pint jars.
Place the cranberries, apples, raisins, dried cranberries, orange juice and zest, water, brown sugar and spices in a wide, deep saucepan.
Bring to a boil over high heat, stir, and cover the pot. Lower the heat and cover.
Simmer the mixture covered , stirring occasionally to prevent scorching, for thirty minutes.
Remove the cover and continue to simmer, stirring frequently, until the mixture is thick and mounds up on a spoon, about 10-15 minutes.
Remove the jam from the heat and stir in the brandy.
Ladle jam into clean, warm jars, leaving 1/2 inch headspace at the top of the jar. Bubble the jars and wipe the rims with a damp cloth. (If not processing the jars, simply refrigerate them at this point until needed.)
Place the lids on the jars and screw on the rings just until you feel resistance.
Process the jars in a boiling water bath for 20 minutes. Allow to cool in the water for five minutes before removing.
Store in a cool, dark place for up to one year.
http://www.westoftheloop.com/2015/12/11/apple-cranberry-mincement/