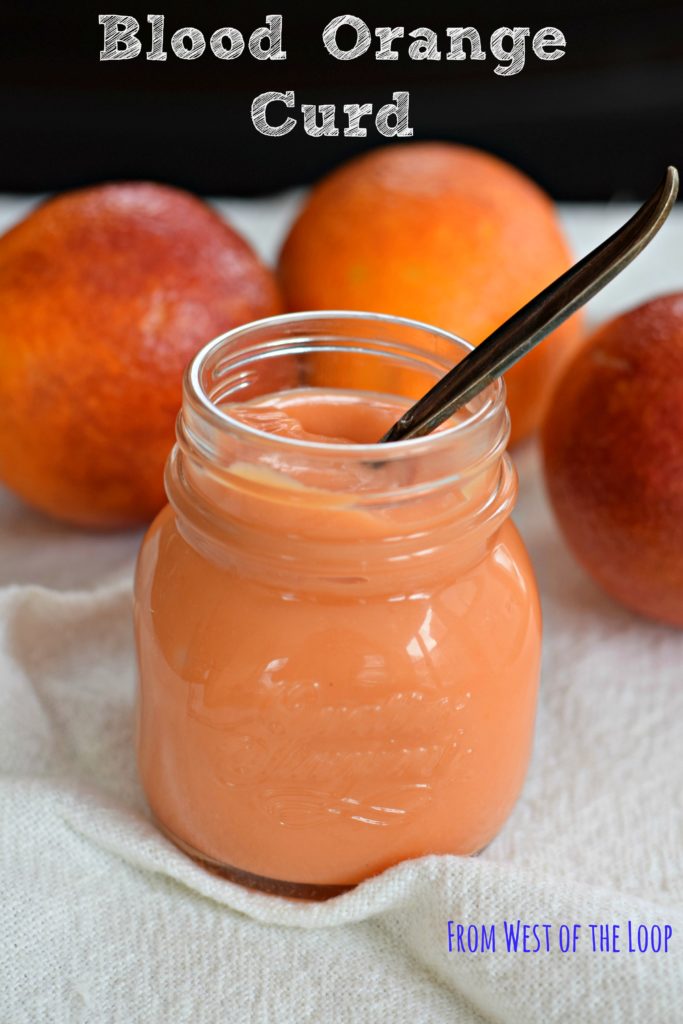 It's not blood-curdling, it's blood orange curd. And, in fact, it is rich, sweet and delicious. Pretty too, no? In a lovely shade of Creamsicle orange.
I can't get enough blood oranges at this time of year. They are the sexiest of the citrus fruits with their mottled exteriors and screaming scarlet flesh. There is even an erotic film called "Blood Orange." I kid you not. Look it up. Or Google "blood oranges" and you will find it by accident like I did.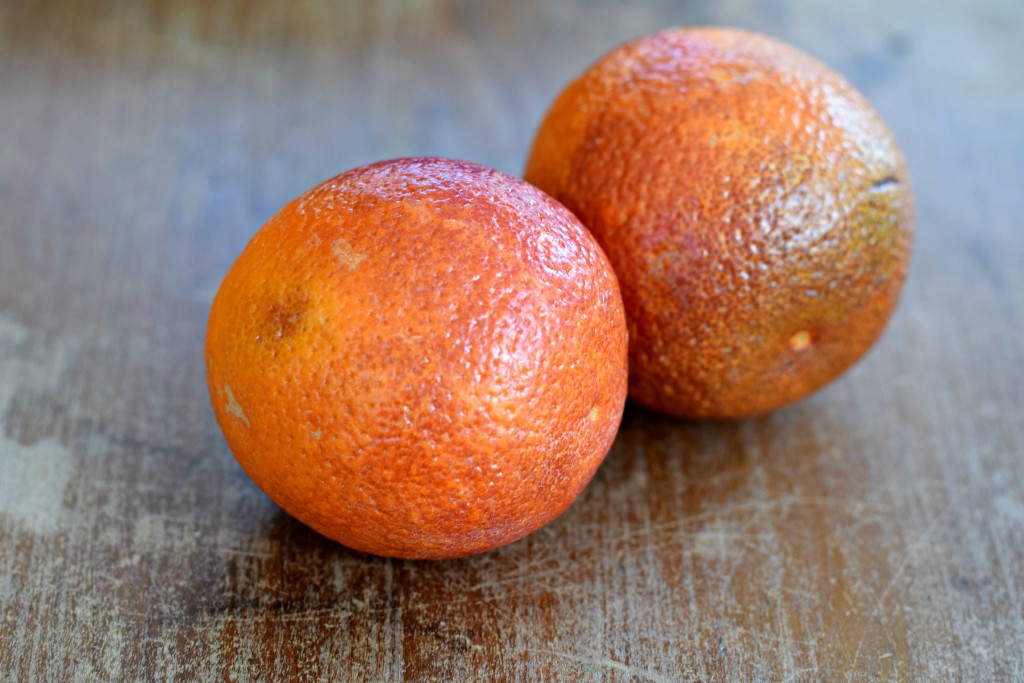 Named for the deep, beet red color of its flesh, blood oranges are usually smaller than navel oranges — you might confuse it for a tangerine from the outside — and have a more dimpled peel. There are several varieties of blood orange, the most of common of which is the Moro. Most blood oranges come from either Spain and Italy. See? I told you they are sexy.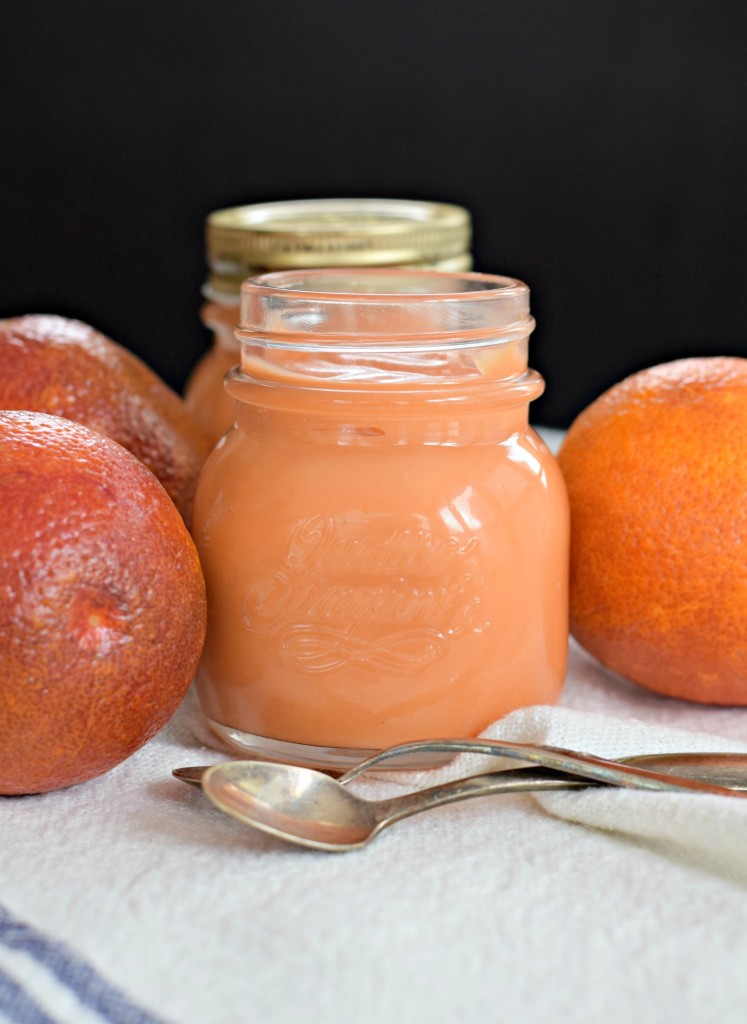 Blood oranges are prized not only for their color but also for their sweet, fruity flavor. The fruit is often showcased in salads and desserts while the juice is used in cocktails and sauces.
My heart's desire was to create a blood orange curd, but in the past, my attempts to do so have left me unsatisfied. Too often, blood orange curd is cloyingly sweet, and that is not sexy at all. The issue is that oranges are not as tart as lemons and limes, which are the citrus fruits more commonly used for curd.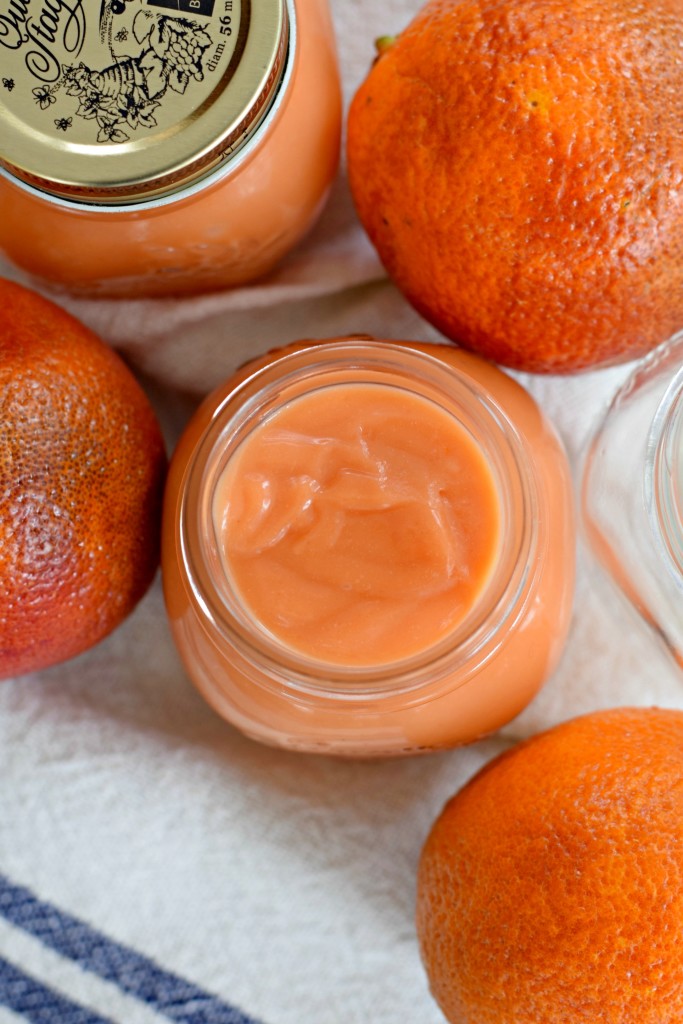 So, I resolved to try and create a version of blood orange curd that still had a bit of an edge to it. To that end, I reduced the amount of sugar in my usual citrus curd recipe and combined the blood orange juice with some lemon juice for tartness.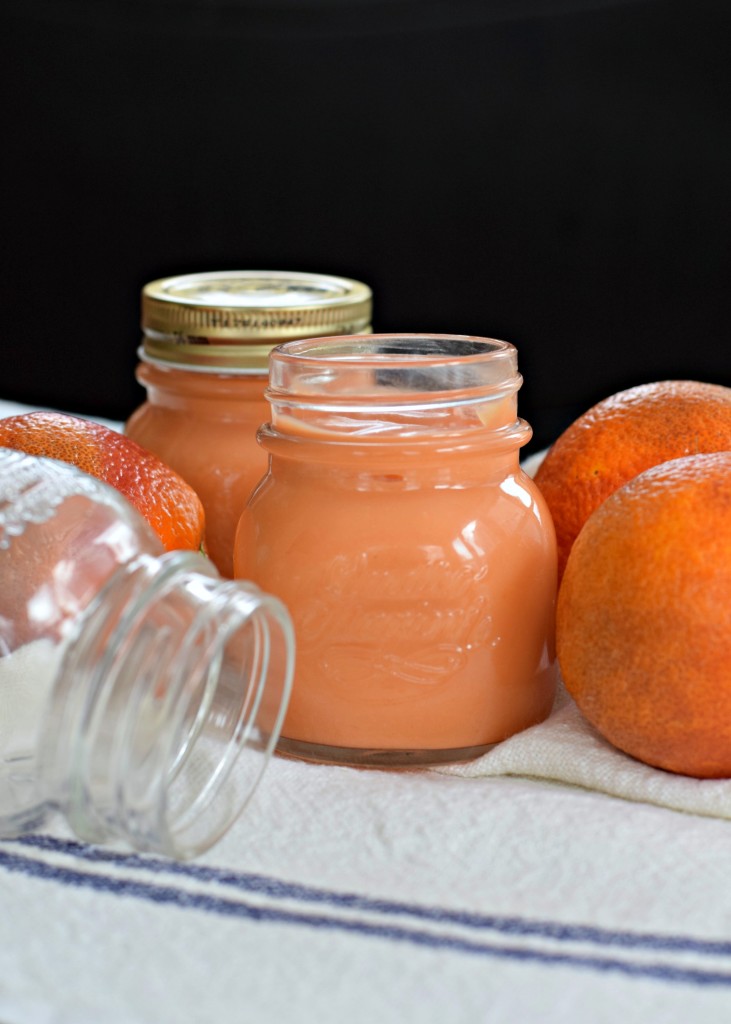 The results was as delicious as I could have hoped: sweeter than lemon curd, with a distinctive sunny flavor, yet not overly sweet. And then there is the beautiful coral color. Yes, this blood orange curd is the stuff dreams are made of.
Wondering how to use your blood orange curd? How won't you use it? Swirl it into yogurt, slather it on a scone, or spread it into the center of a layer cake.  Better yet, mix it with vanilla ice cream for a very grown-up, very luscious homemade Creamsicle.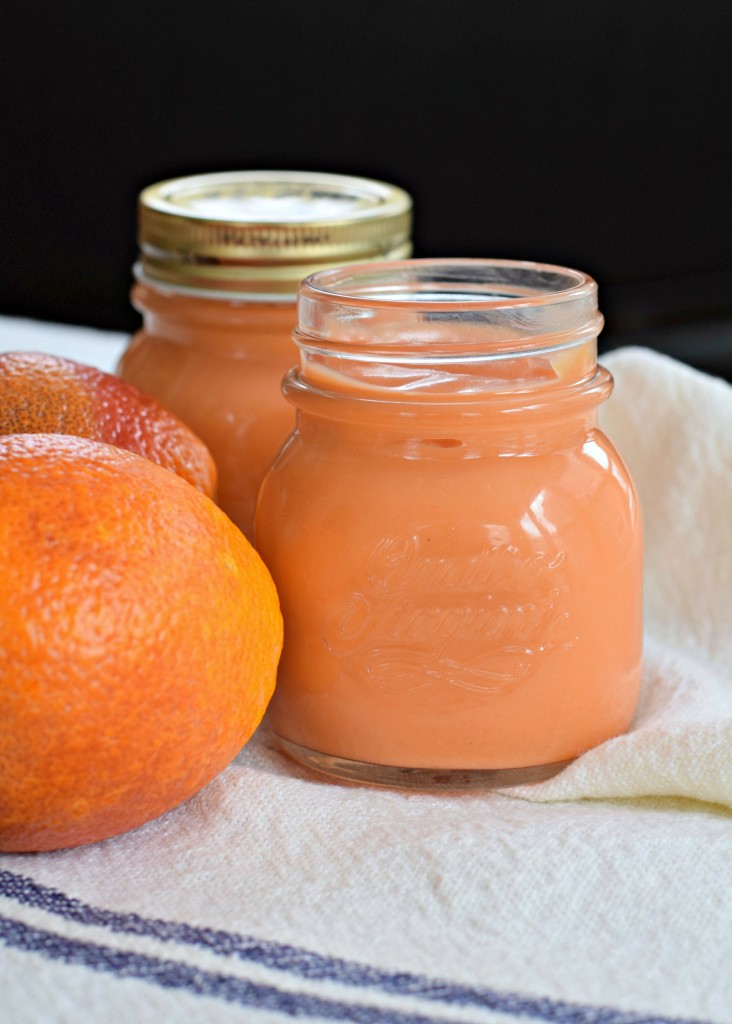 As always when making citrus curd, heat the curd slowly and never let it boil to avoid scrambling the egg yolks. And do not skip the step of straining the curd prior to mixing in the butter. You do not want the zest or bits of cooked egg interfering with the silken texture of the curd. That's definitely not sexy.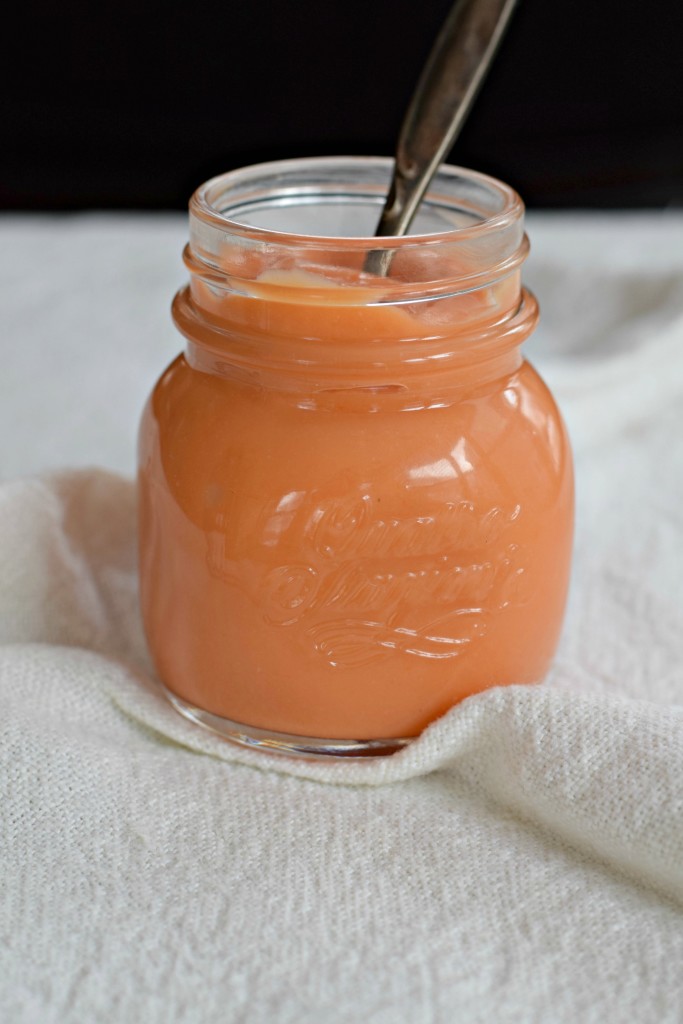 Ingredients
2 medium blood oranges
1 lemon
6 egg yolks
1/2 cup granulated sugar
4 oz unsalted butter, softened and cut into pieces
Instructions
Zest and juice the blood oranges and the lemon. You should have a generous half-cup of juice.
In a small saucepan, whisk the egg yolks and the sugar until lightened in color.
Add the citrus zest and juice and heat over medium or medium-low heat, stirring constantly until the mixture thickens and coats the back of a spoon, about ten minutes. (Do not allow the mixture to boil.)
Remove from heat and pour the curd into a fine-mesh strainer set over a bowl. Use a spatula to gently push the curd through the sieve leaving behind the zest and any pieces of cooked egg.
Stir in the softened butter and continue to stir until the butter has melted.
Pour into a clean jar or jars. (Yield is about 10 oz.)
Refrigerate until needed.
http://www.westoftheloop.com/2016/02/16/blood-orange-curd/