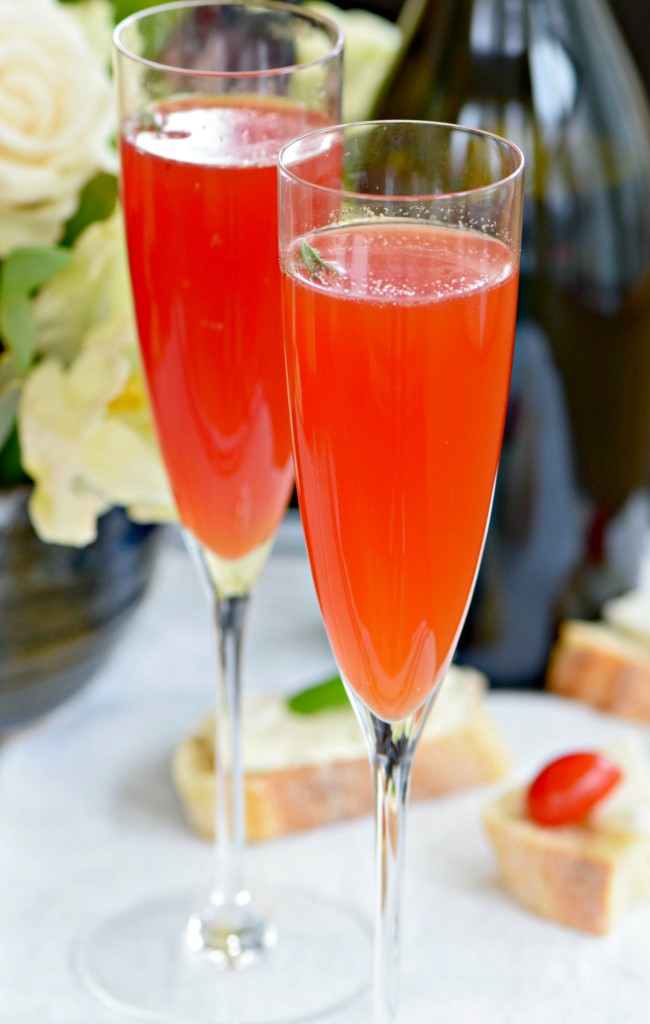 When I told my friend Gena that I was working on a recipe for a Prosecco cocktail, she said, "My second favorite beverage after coffee!" How true! Prosecco is my preferred sparkling wine and just about my favorite thing to sip at a cocktail party or with hors d'oeuvres.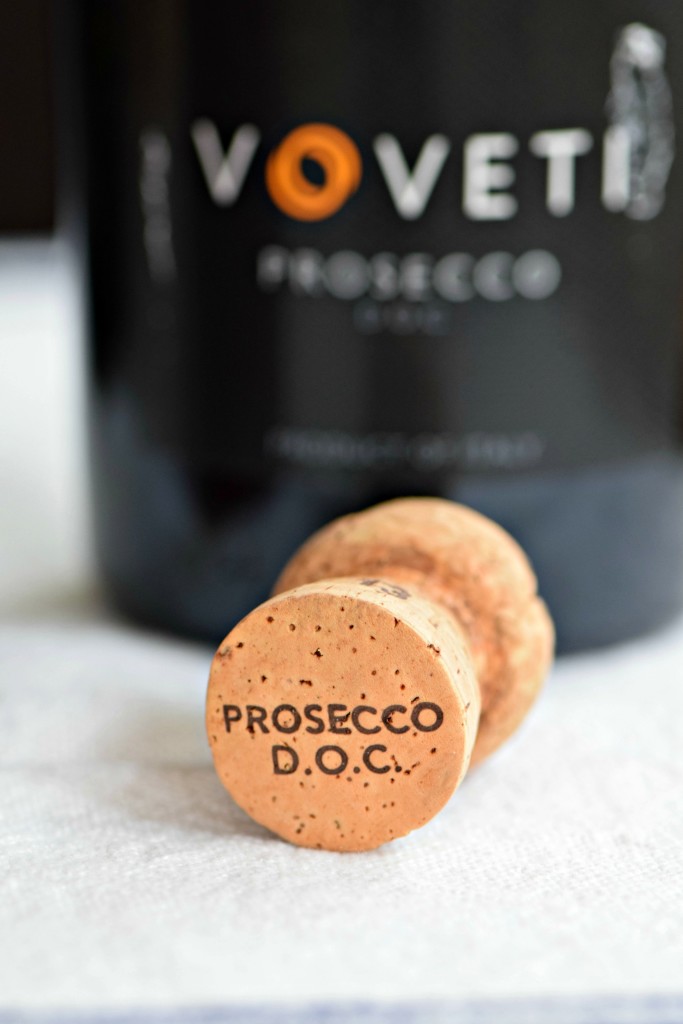 There are many kinds of Prosecco on the shelf, but I always reach for VOVETI, a high-quality, craft Prosecco that is affordable enough for everyday. With its crisp refreshing taste, VOVETI embodies Italian luxury at a reasonable price. A collaborative effort between the Collavini family and the Ferrer family, VOVETI is the result of four generations of sparkling wine expertise.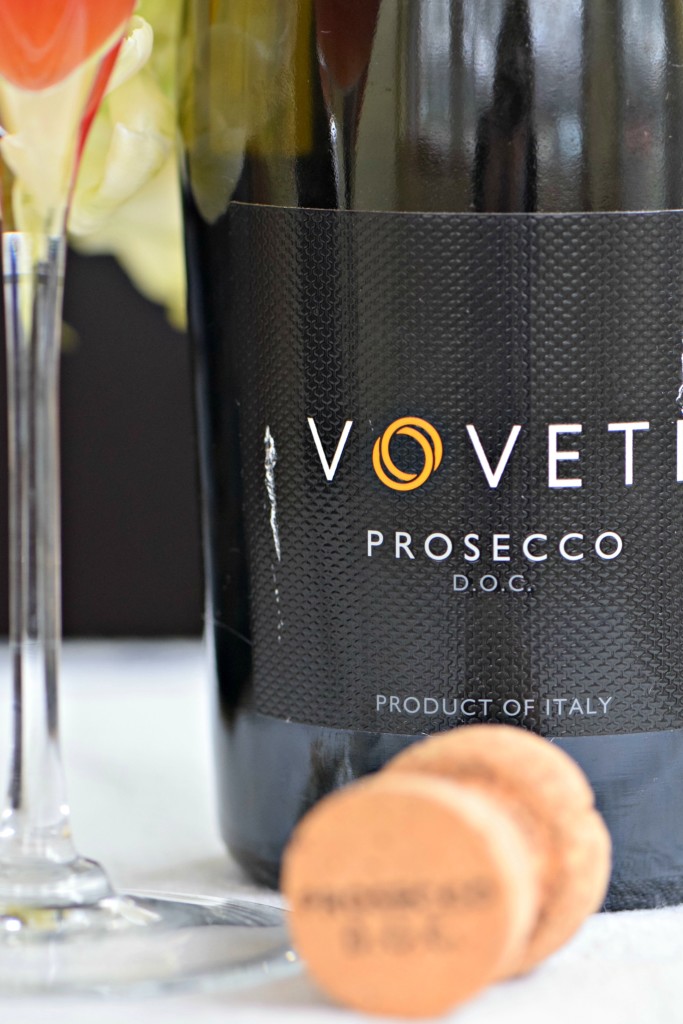 But did you know that, in addition to being a refreshing, quaffable Prosecco, VOVETI is actually an extremely versatile ingredient in cocktails? Think of the classic Italian aperitif, the Aperol Spritz. It's made with Prosecco, a splash of Aperol — a bitter orange liqueur — and club soda.
Even better than an Aperol Spritz, in my book, is a Venetian Spritz which is made with Prosecco, Aperol and blood orange juice. Blood oranges, which come from Italy, are prized not only for their color but also for their sweet, fruity flavor.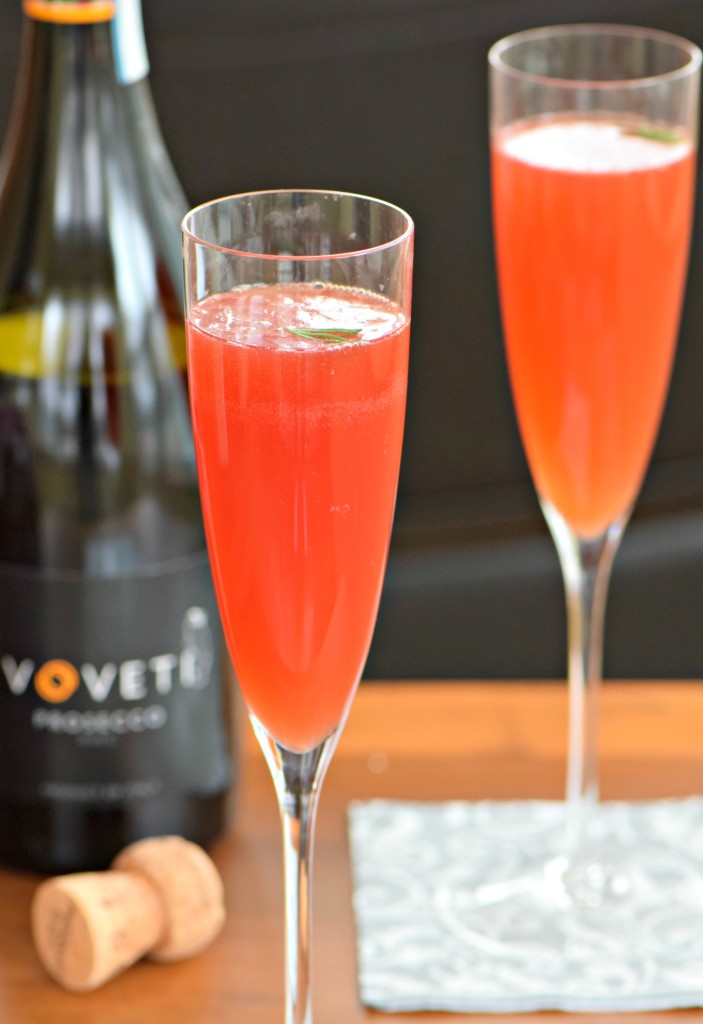 This cocktail is the color of an Italian sunset and tastes like a refreshingly fizzy orange squash with just a hint of bitterness to make you feel sophisticated.
When I drink an Venetian Spritz, I imagine I'm sitting in a piazza in Rome delicately nibbling carciofi alla giudia and debating where to go to dinner. (I don't imagine that I'm in Venice because I went to Venice once and was seasick the entire time. Never again.)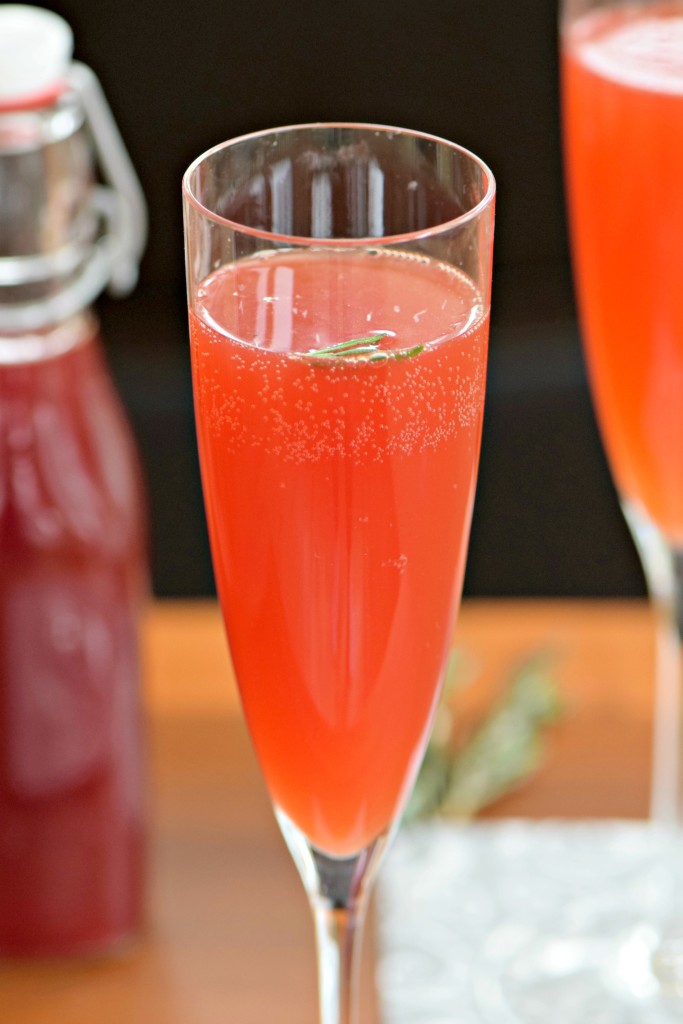 My take on the Venetian Spritz does not involve blood orange juice but rather a blood orange-rosemary syrup that I make with freshly squeezed blood orange juice, sugar, water and a spring of rosemary. The blood orange flavor is more intense and the sweetness of the simple syrup offsets the bitterness of the Aperol. The rosemary adds a pleasing herbaceous note.
Blood orange season is winding down, so be sure to pick some up before they are gone! This syrup will last for weeks in the refrigerator, so that you can continue to enjoy the sweet, fruity taste of blood oranges through the spring. If you cannot find blood oranges, regular oranges will work fine, but will lack the rosy color.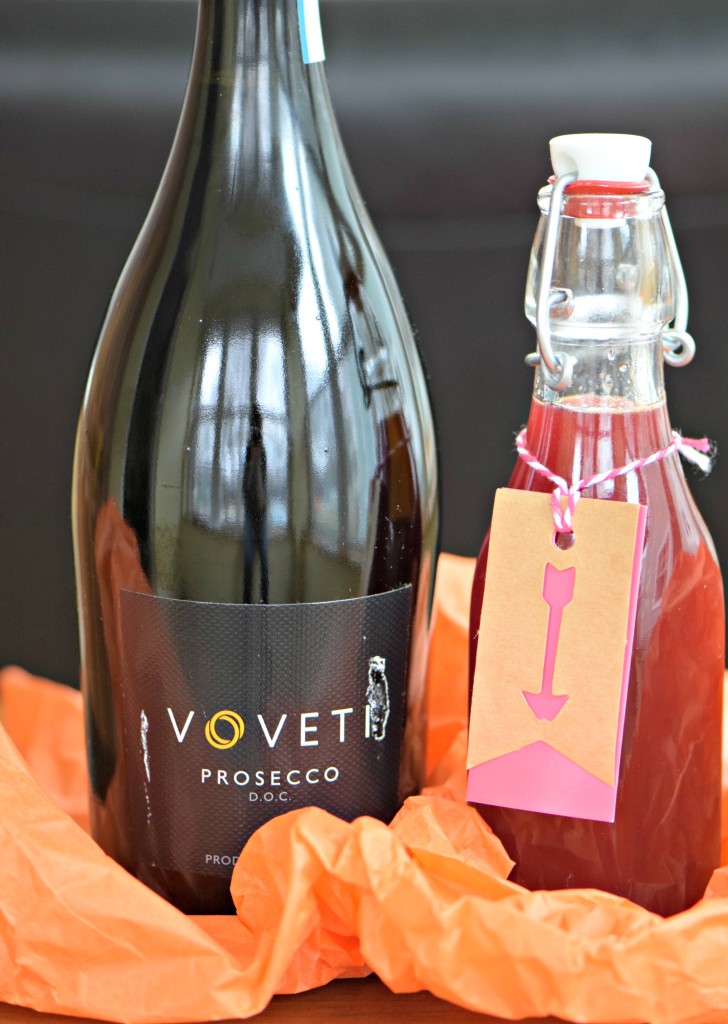 The blood orange rosemary syrup is a cinch to make and in addition to being a wonderful addition to your home bar, it makes an impressive hostess gift, especially when paired with a bottle of Prosecco. Imagine showing up to a spring party with a bottle of VOVETI and your homemade blood orange rosemary syrup. You would quickly become everyone's favorite guest.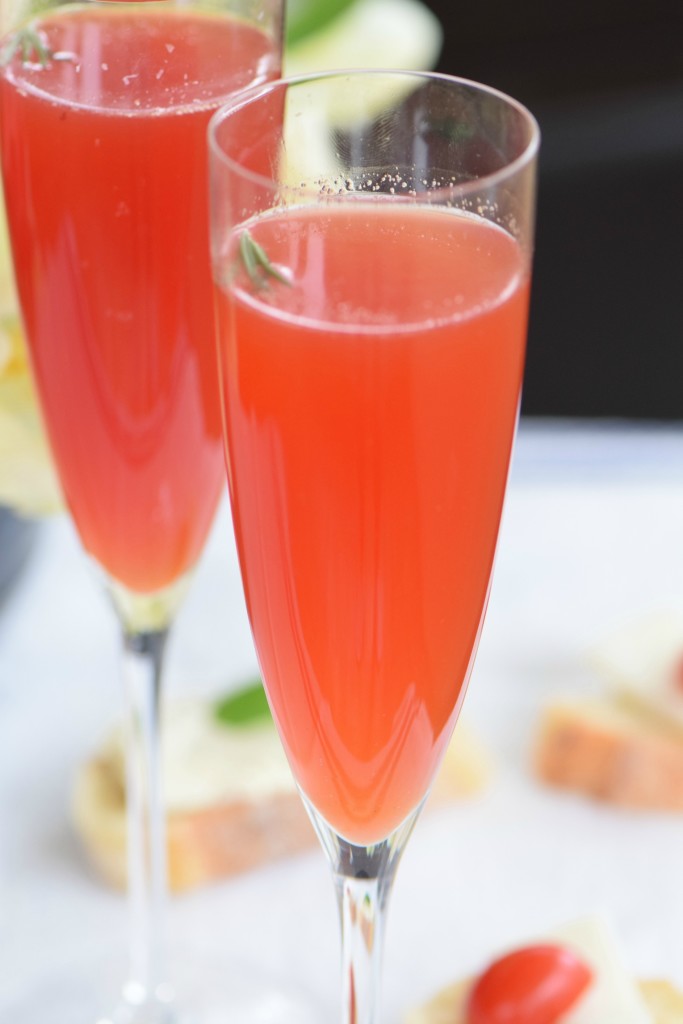 And when you are entertaining yourself this spring, welcome your guests with a pitcher of Venetian Spritzes. This recipe makes two cocktails, but it can easily be scaled up for four or six. What a perfect accompaniment to brunch or hors d'oeuvres!
And be sure to look out for VOVETI Prosecco when stocking your home bar. It just may become your favorite beverage after coffee.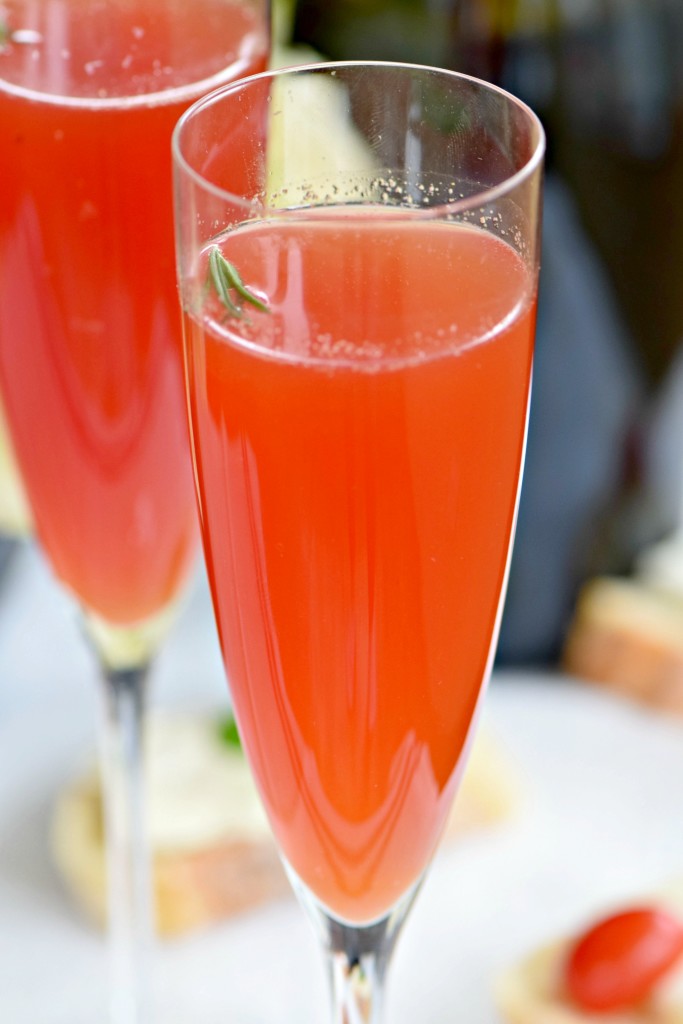 Ingredients
Blood Orange Syrup

1 cup freshly squeezed blood orange juice (from 5-6 oranges)
1 cup water
1 cup sugar
1 sprig fresh rosemary

Venetian Spritz

1 oz Aperol
4 oz blood orange syrup
6 oz VOVETI Prosecco, chilled
Rosemary for garnish
Instructions
Combine the blood orange juice, water, sugar and rosemary in a medium saucepan.
Bring to a boil over medium-high heat, stirring to dissolve the sugar
Boil gently for five minutes.
Strain, discarding the rosemary, and allow to cool.
Refrigerate until needed.
To make the Venetian Spritz, combine Aperol, blood orange syrup and Prosecco in a small pitcher.
Divide evenly between two champagne coupes or flutes.
Garnish with a few leaves of fresh rosemary.
http://www.westoftheloop.com/2016/03/15/voveti-ventian-spritz/
I was selected for this opportunity as a member of Clever Girls and the content and opinions expressed here are all my own.