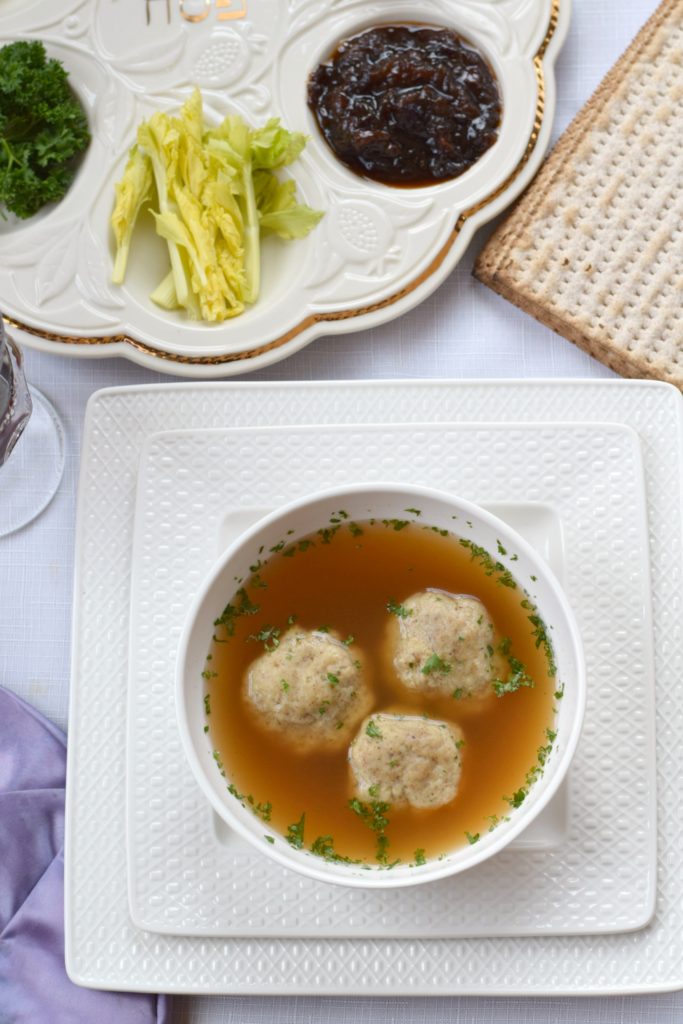 Passover begins this Friday, April 22nd, at sundown and Jews all over the world are preparing for their Seders. The Passover Seder is the most widely celebrated ceremony in the Jewish year. Even Jews who do not observe any other religious ritual will host or attend a Seder. There is something magical about the idea that Jews all over the world recite the same prayers, observe the same customs, and eat the same foods on this one night of the year.
The highlight of the Passover meal, for me, is recreating my grandmother's delicious matzo ball soup. There are lots of jokes about heavy, leaden matzo balls that sink to the bottom of your bowl, but when made correctly, these matzo meal dumplings should be light, fluffy and tender – just like my grandmother's were.
My secret? Using seltzer or club soda in the batter. Yes, really! It is also important to let the batter rest in the refrigerator for several hours or even overnight before forming your matzo balls. Lastly, cook the matzo balls in lightly salted water, not directly in your chicken soup, for best results.
After the matzo ball soup, we usually eat brisket for our main course. A nice spring vegetable like asparagus makes a good seasonal side dish for your Passover Seder. In recent years, many families have begin serving quinoa as part of their Seder because while wheat and other grains were forbidden during the eight-day long holiday, quinoa was permitted.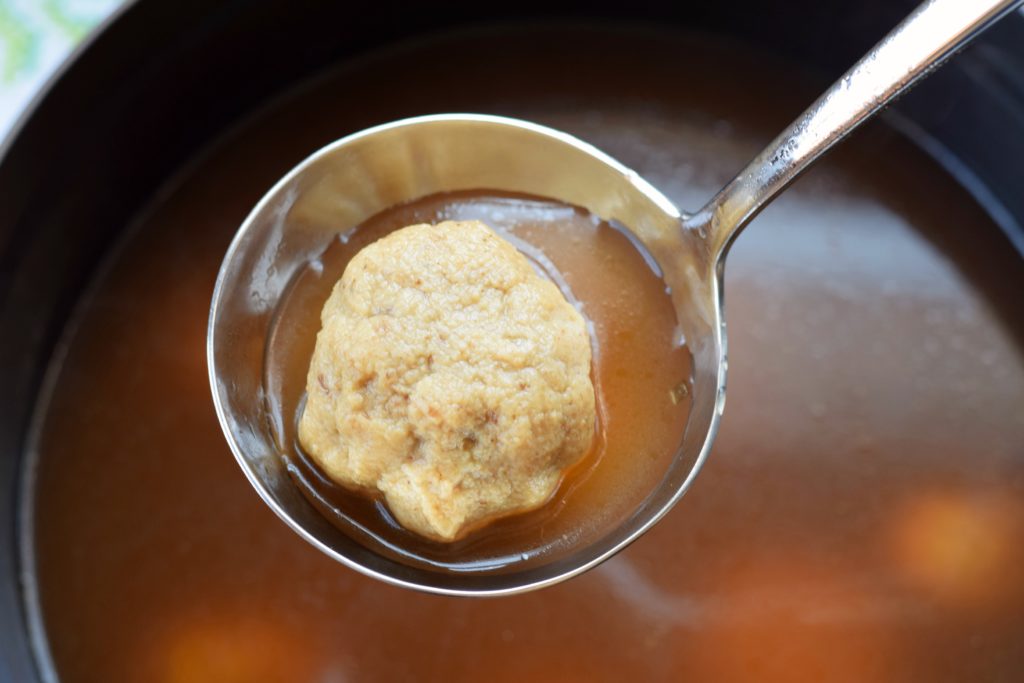 Just this year, however, the Conservative movement's committee on laws and standards declared that all Jews, not just Sephardim, can now eat what is known as kitniyot, grains other than those specifically forbidden in the Bible — wheat, barley, oats, spelt and rye. Kitniyot includes grains like rice, corn and legumes, all of which observant Ashkenazi Jews used to avoid.
My husband feels a little unsure about this new rule, but I plan to make rice, beans and lentils this Passover! It makes the eight-day long holiday that much easier to observe. Also, Sephardic Jews have been eating kitniyot this whole time, and I like the idea of one rule for one people.
Happy Passover everyone!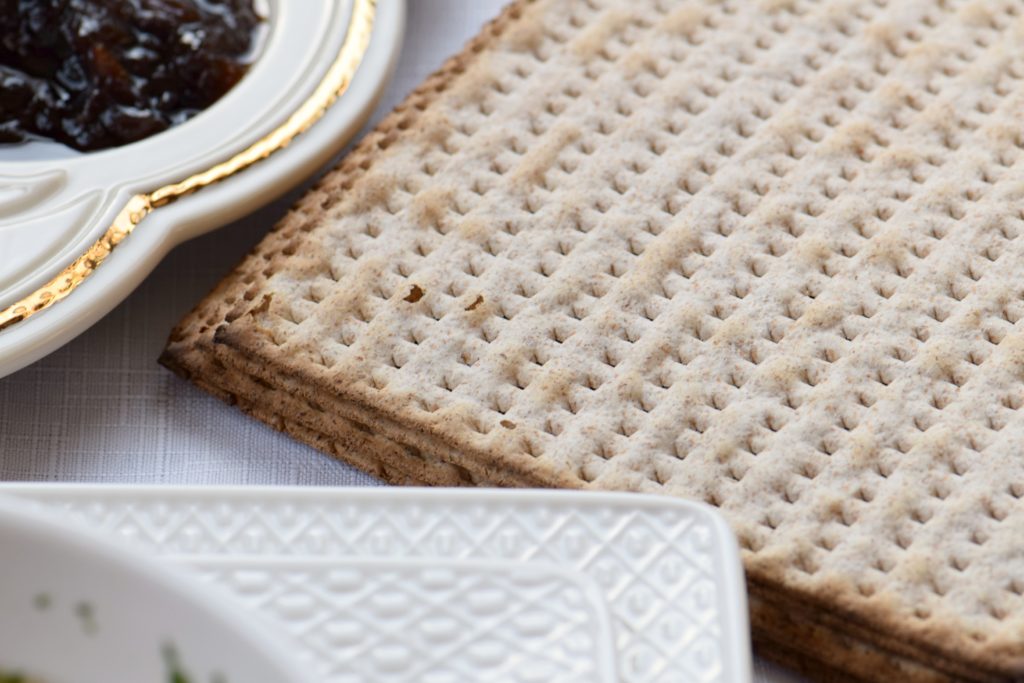 Ingredients
4 large eggs
1/4 cup chicken schmaltz or vegetable oil
1 cup matzo meal
1/2 cup seltzer, club soda or sparkling water
1 tsp salt
1/4 tsp ground pepper
Instructions
Beat the eggs in a large bowl. Add the remaining ingredients and stir with a fork to combine.
Cover and refrigerate for at least four hours.
Form batter into balls about the size of a golf ball - moisten hands slightly to prevent sticking.
Bring a large pot of lightly salted water to boil.
Add the matzo balls to the boiling water. Cover and turn heat down to medium. Simmer matzo balls, covered, for thirty minutes. 
Remove matzo balls from water with a slotted spoon and drain.
Place cooked matzo balls in chicken soup and heat through prior to serving.
http://www.westoftheloop.com/2016/04/21/matzo-ball-soup/