Thanks to Riveridge Produce for sponsoring today's post. Look for Michigan-grown Riveridge asparagus in stores this spring!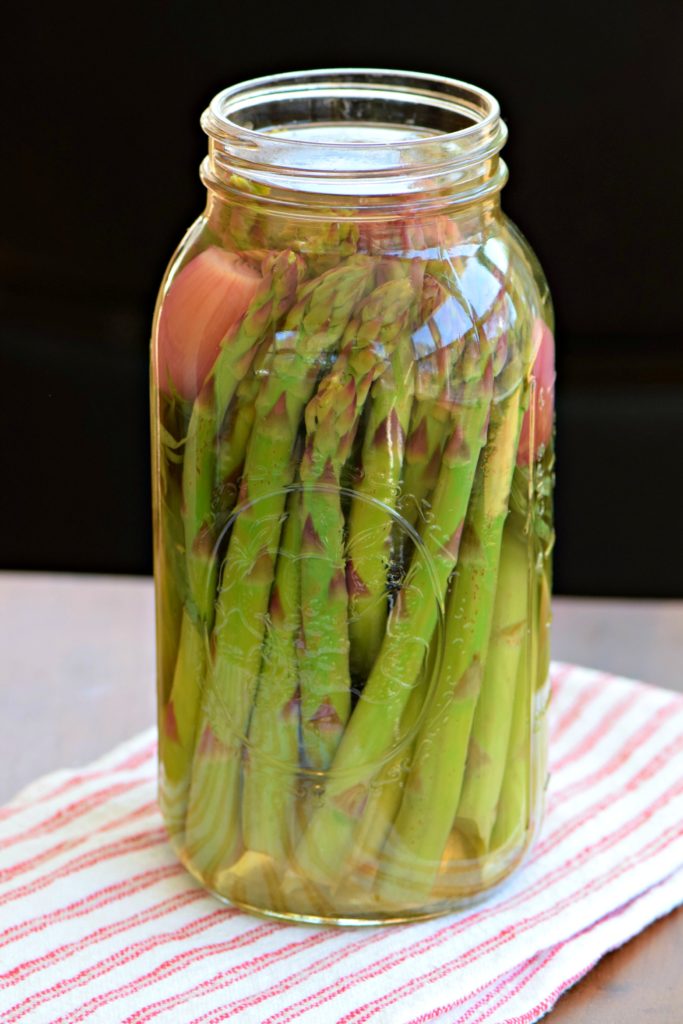 The season for local Michigan asparagus is short. Too short if you love asparagus as much I do! But you can continue to enjoy asparagus for a few extra weeks by pickling them. Now, don't panic: this recipe is for a quick, or refrigerator, pickle. No special equipment needed! Made by combining barely cooked asparagus with an easy vinegar brine, pickled asparagus will last for several weeks in your refrigerator – assuming you don't eat them all in one sitting, that is!
Why are Michigan asparagus so special? I talked about it in my last post, for a delicious vegetarian asparagus rice bowl, but in case you missed it: Michigan asparagus stands out for the way it's harvested. Each spear is snapped by hand before it gets to the grocery store, so that the vegetable is fully edible. They are also extra delicious because they are grown close to home, not flown in from halfway across the world. Local = flavor.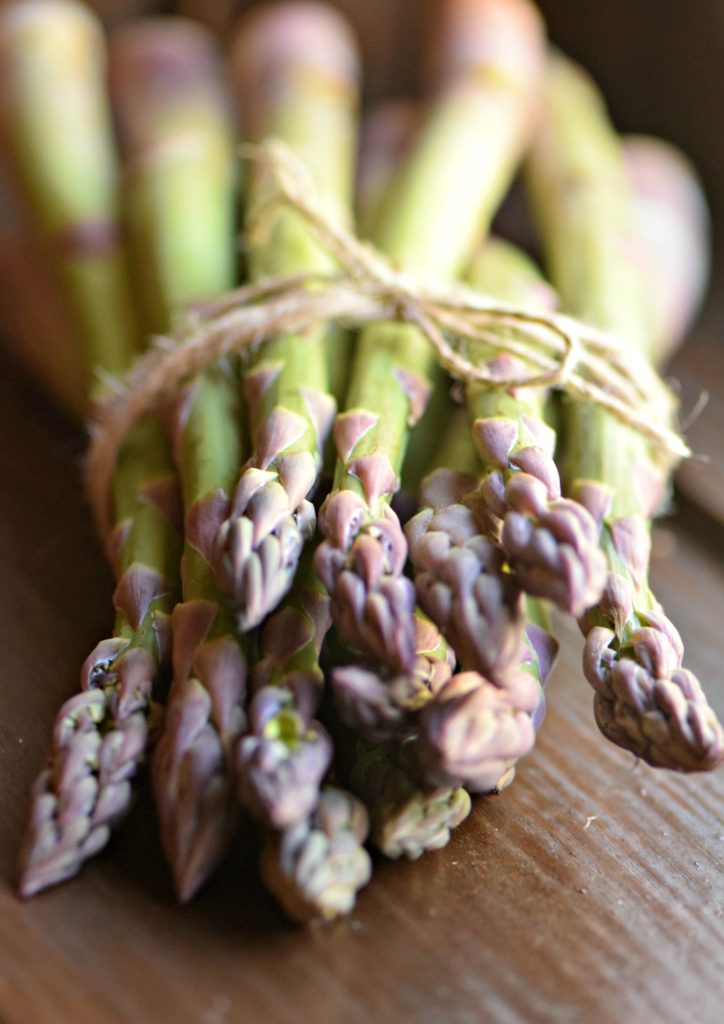 These pickled asparagus are crunchy, tangy, and deeply satisfying. I chose to infuse my brine with delicate French flavors like shallot and tarragon because I am always dreaming of Paris in the spring. But you should feel free to experiment with different herbs and spices, such as garlic, mustard seed, or dill, for your pickled asparagus. Note that blanching the asparagus prior to pickling helps the brine penetrate the spears.
Pickled asparagus make a wonderful hors d'oeuvre to serve with drinks. You can even use them to garnish your Bloody Mary at brunch! But they also add a bright note to spring salads and vegetable platters. Or simply serve pickled asparagus alongside a favorite sandwich as you would any other pickle.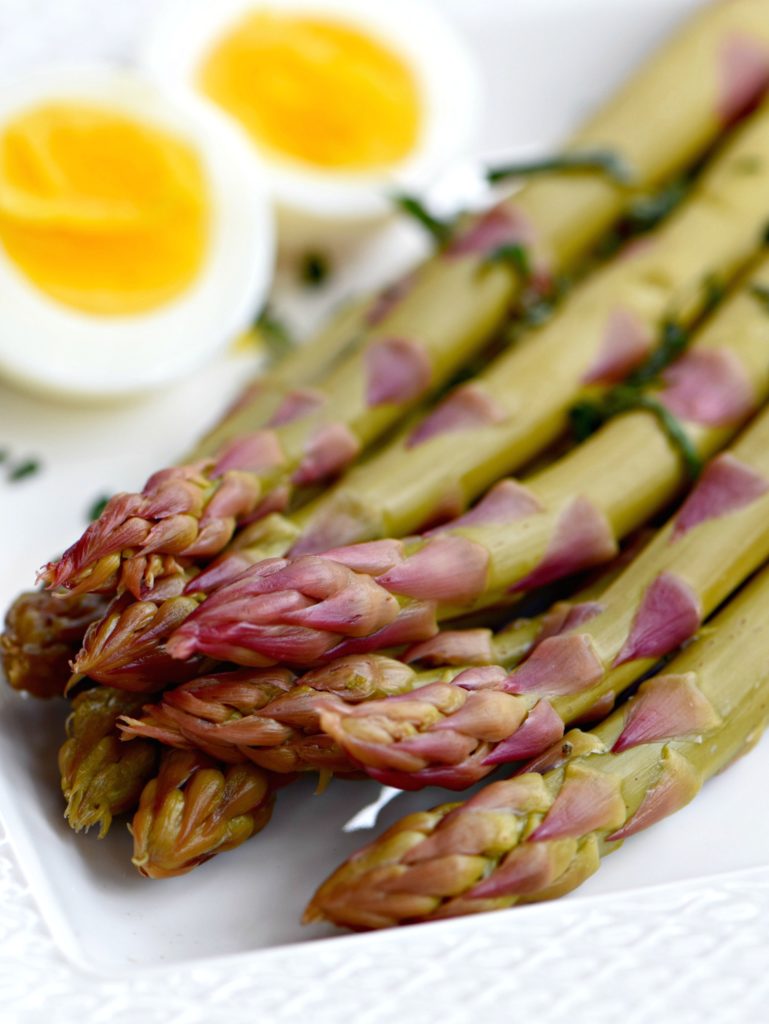 So, don't forget to ask for Michigan-grown asparagus at your grocery store this spring. They are in season now and will only be here for six or seven short weeks. I think once you taste a locally-grown, in-season asparagus, you will know why I seek them out.
Ingredients
2 bunches asparagus
3 cups white wine vinegar
1 shallot, peeled and halved or quartered, depending on size
5 sprigs tarragon
1/4 cup sugar
2 TB kosher salt
2 dried red chiles or pinch red pepper flakes
Instructions
Fill a deep skillet with water and bring to a boil over high heat.
Add asparagus and blanch in the boiling water for 2 minutes.
Immediately remove asparagus and plunge into an ice water bath to stop the cooking.
When asparagus are cool, drain and allow to dry.
To make the brine, combine the white wine vinegar, 3 cups of water, shallot, tarragon, sugar, salt and chiles in a saucepan and bring to a boil over high heat, stirring to dissolve the sugar and salt.
Remove from heat and allow to cool.
Place asparagus in a 2-quart jar or other container with a lid. Ladle brine into the jar.
Cover and refrigerate. Allow to cure for 24 hours before eating.
Will last several weeks in the refrigerator.
http://www.westoftheloop.com/2016/05/20/quick-pickled-asparagus-shallot-tarragon/