Today's post is sponsored by Stonyfield Organic and Bob's Red Mill. As always, all opinions are my own.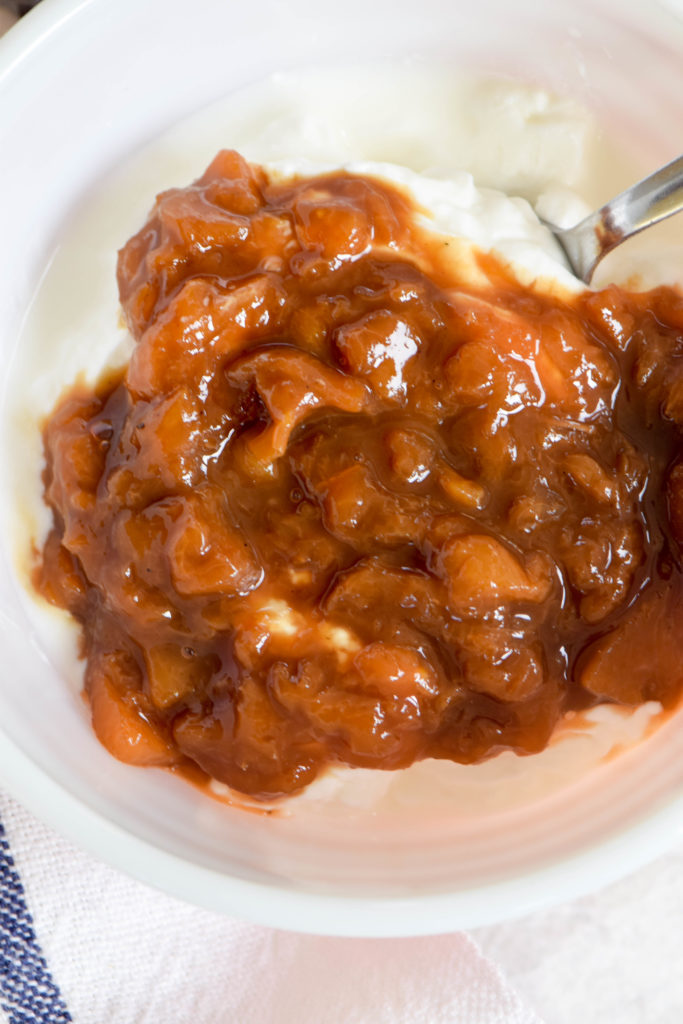 Are you a yogurt-for-breakfast type? Tart and tangy is how you like it – maybe with just a swirl of jam or a sprinkle of granola to take the edge off. Probiotics + protein? It's hard to imagine a better way to start the day, especially when the yogurt is Stonyfield Organic 100% Grassfed.
But then again, perhaps you're the kind of person who prefers the reassurance of a warm, hearty bowl of oatmeal first thing in the morning. Mornings are hard enough as it is, right? We all need some comfort food and whole grain oats do the trick.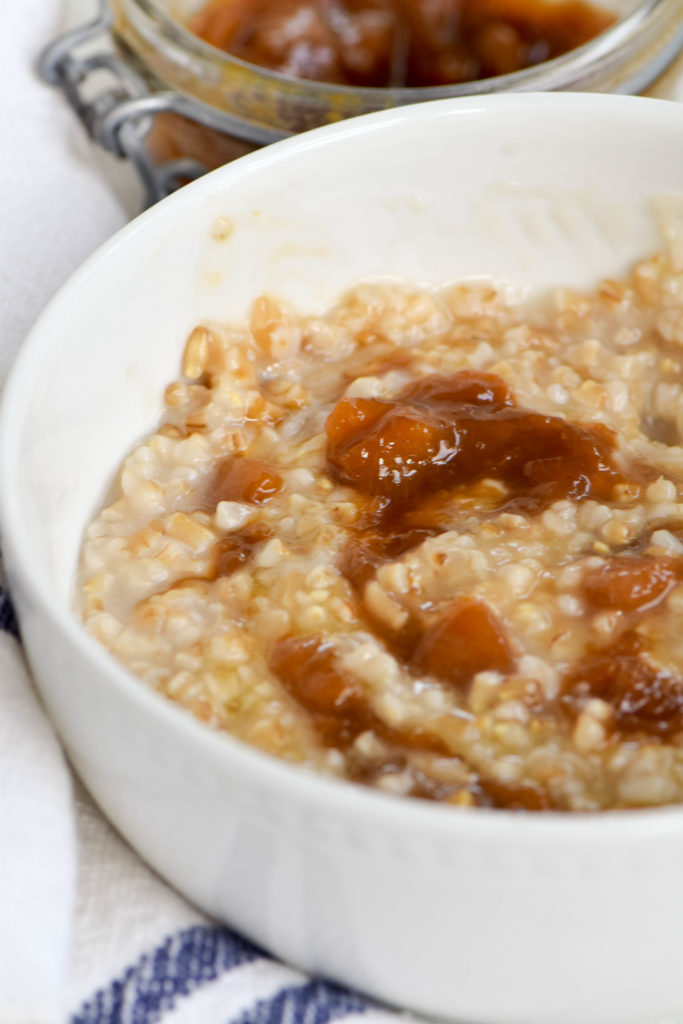 Whatever your breakfast profile, I have a recipe today that will take that dish of Stonyfield yogurt, or bowl of oatmeal, to the next level. Naturally sweetened peach ginger jam, made with Bob's Red Mill Coconut Sugar, adds sweetness and a rich caramelized peach flavor to whatever you serve it with. Yet with no refined sugar, it is a guilt-free indulgence.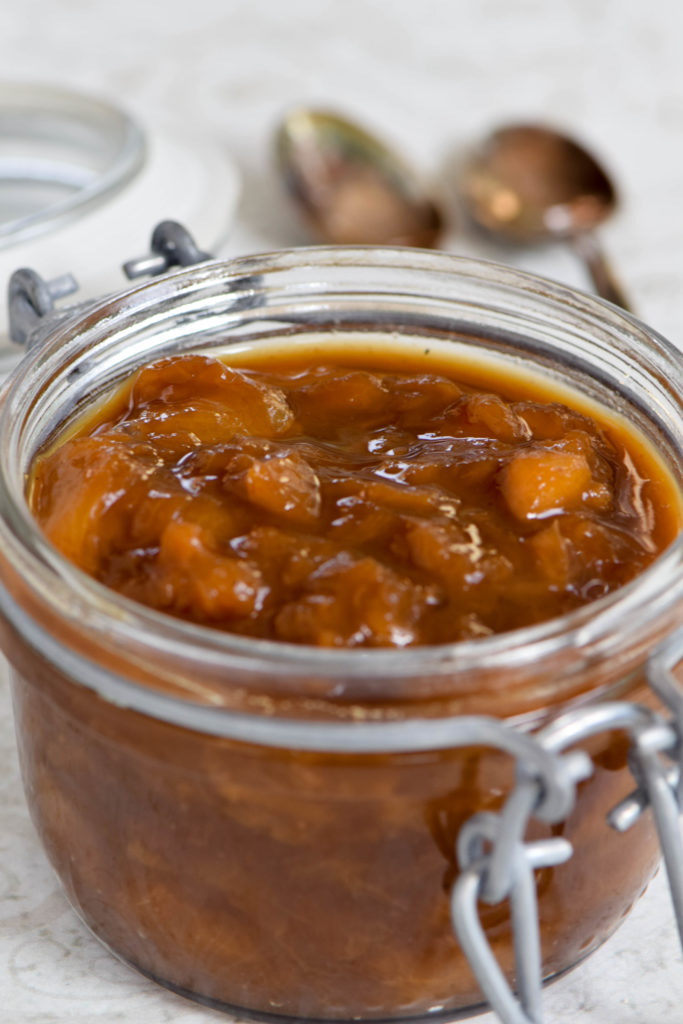 Coconut sugar is an ingredient I discovered only this year when my friend Marisa McClellan released her latest book, Naturally Sweet Food in Jars, which contains a hundred recipes for preserves made with only natural sweeteners like honey, maple syrup and, yes, coconut sugar. Marisa explains that coconut sugar does not taste anything like coconut — it actually comes from a different part of the tree — which is a relief to me because I cannot abide the flavor of coconut.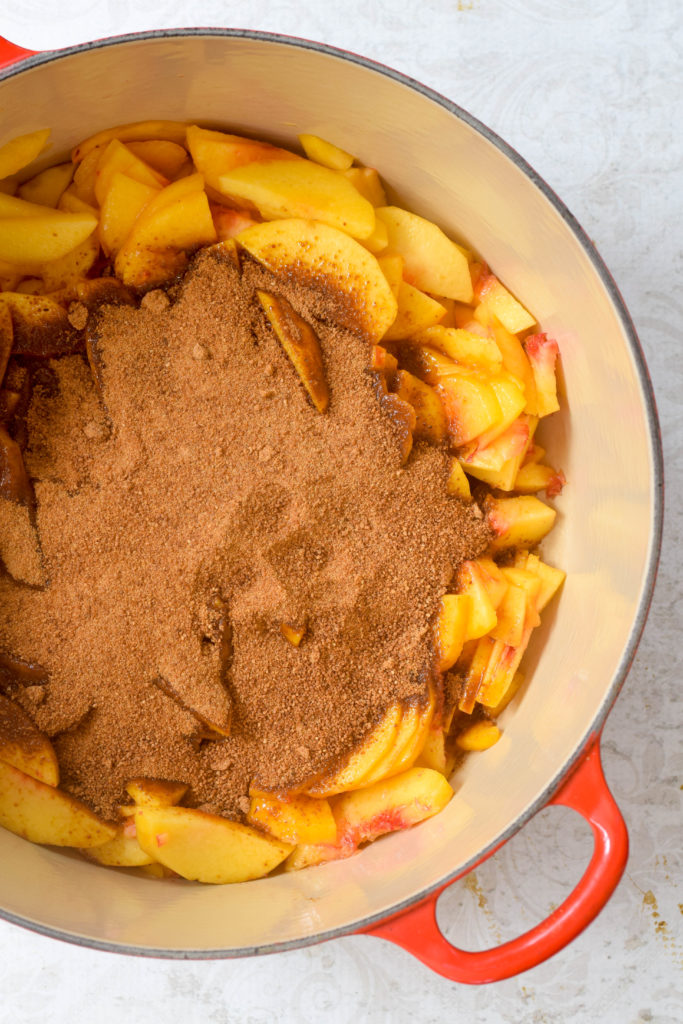 Coconut sugar, as you can see, looks like brown sugar and indeed, it has a mellow caramel flavor that works well in baked goods or as a sweetener for oatmeal and fruit. Inspired by Marisa's book, I created a recipe for a peach-ginger jam sweetened exclusively with coconut sugar. The end result is a saffron-colored jam that tastes like peaches that have been brushed with butter, sprinkled with brown sugar and grilled. Yes, it's that good.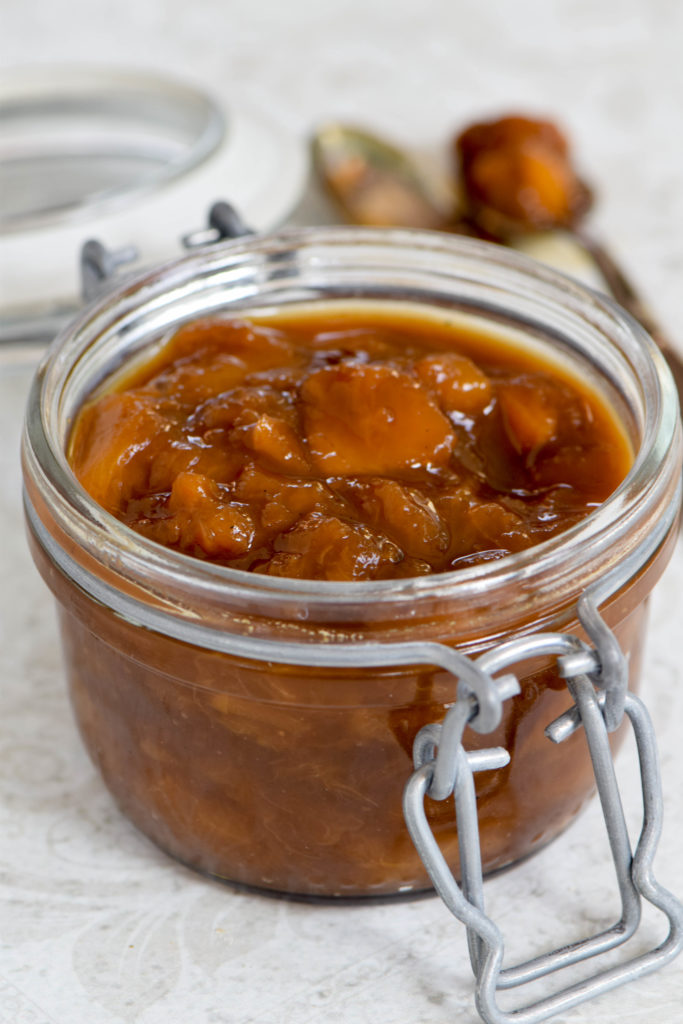 Once you have this luscious, naturally sweet peach jam in your refrigerator, a world of breakfast possibilities opens up. Add a dollop to your bowl of Stonyfield Organic 100% Grassfed Vanilla Yogurt for a treat reminiscent of peaches and cream.
Or, when cold weather comes, swirl some into a hearty bowl of Bob's Red Mill Steel-Cut Oats for a warm, comforting breakfast that will remind you of those heady days of summer when the farmers market was full of fat juicy peaches. You really cannot go wrong.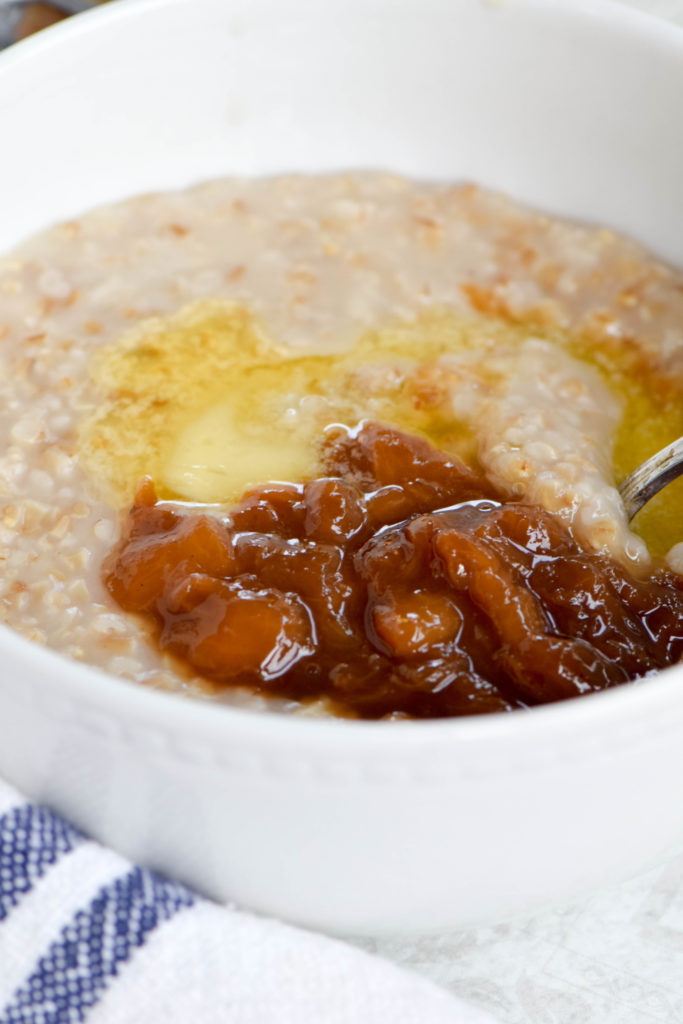 This recipe makes three, eight-ounce jars of jam, a nice small batch that will keep you in peaches well into winter. If canning is not your thing, you can make this jam as a refrigerator jam. Keep a pint for your own use and give away a jar to a friend. Or simply cut the recipe in half.
But, of course, I encourage all of you to give home food preservation a try. It's not as complicated as you think and right now, with so many fruits and vegetables at their peak. is a great time to get started. For more detailed information on water-bath canning, check out Marisa McClellan's blog, Food in Jars.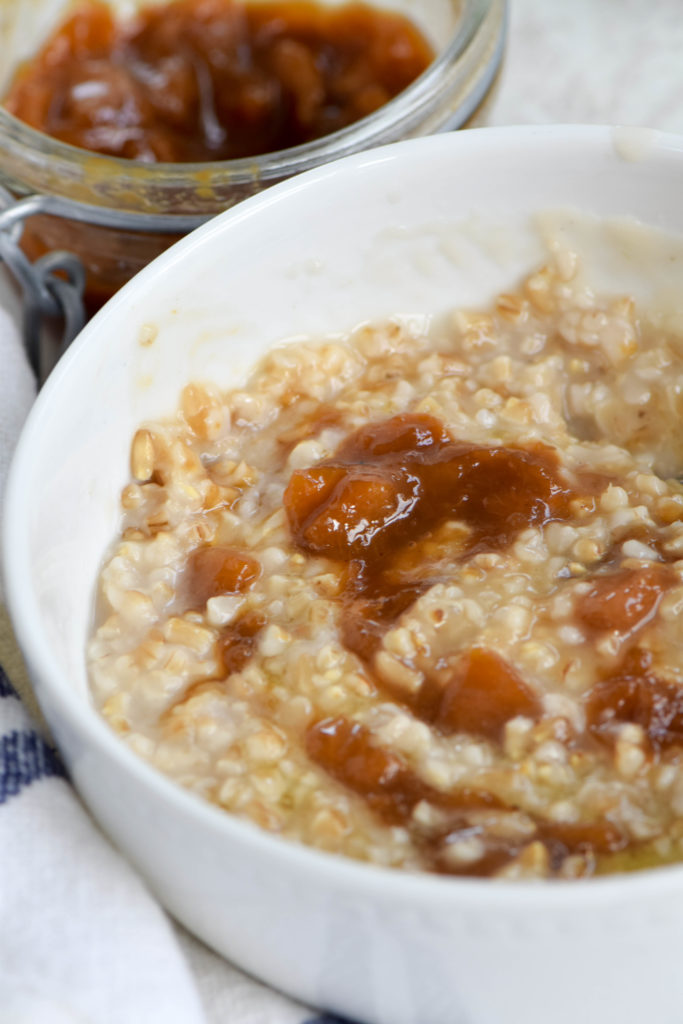 Ingredients
3 lbs. yellow peaches, peeled and sliced
2 1/4 cups coconut sugar
Juice of one lemon
1 tsp ginger
Instructions
Combine peaches, coconut sugar and lemon juice in a nonreactive bowl and stir to combine. Allow to macerate for several hours or overnight.
Place three eight-ounce jars in a canning pot outfitted with a rack and fill with water. Heat over high heat until boiling.
Place several saucers or small plates in the freezer to chill.
Pour fruit and sugar mixture into a large, deep saucepan and bring to a boil over high heat, stirring frequently to prevent scorching. Skim off any foam that accumulates.
Turn heat down to medium and cook jam until thickened, about twenty minutes, stirring frequently.
Take the jam off the heat, and test it for doneness using the wrinkle test: remove the saucer from the freezer and place spoonful of jam on it. Return the saucer to the freezer for one minute. Remove the saucer and push the jam with your finger. If it wrinkles, then the jam is set. If not, continue to cook and try the test again after a few minutes.
Add the ginger and stir to combine.
Ladle jam into clean, warm jars, leaving 1/4 inch headspace at the top of the jar. Bubble the jars and wipe the rims with a damp cloth.
Place the lids on the jars and screw on the rings just until you feel resistance.
Process the jars in a boiling water bath for ten minutes. Allow to cool in the water for five minutes before removing.
Store in a cool, dark place for up to one year.
http://www.westoftheloop.com/2016/09/15/coconut-sugar-peach-jam-breakfast-two-ways/