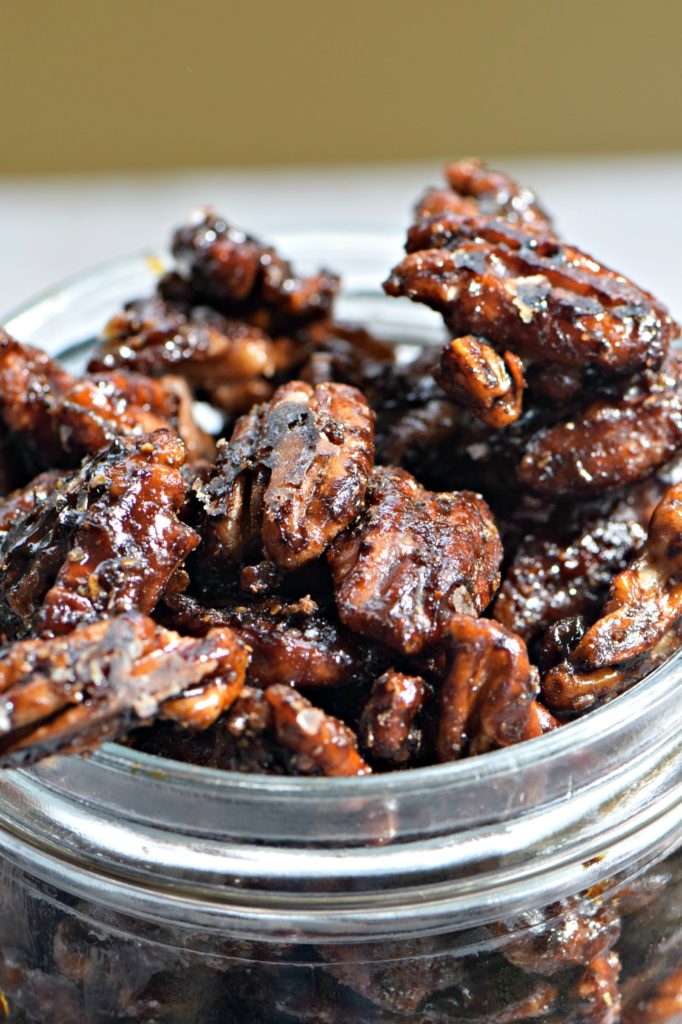 Tis the season…to think about edible gifts! In fact, I feel like that's all I've been thinking about lately. In early November, I did a presentation on edible gift ideas at the local suburban library and demonstrated how to make Salted Caramel Sauce and Rum Vanilla Extract, both recipes from my book, Food Swap: Specialty Recipes for Bartering, Sharing & Giving. Did you notice the "giving" in the title? Yes, the book is full of outstanding edible gift ideas.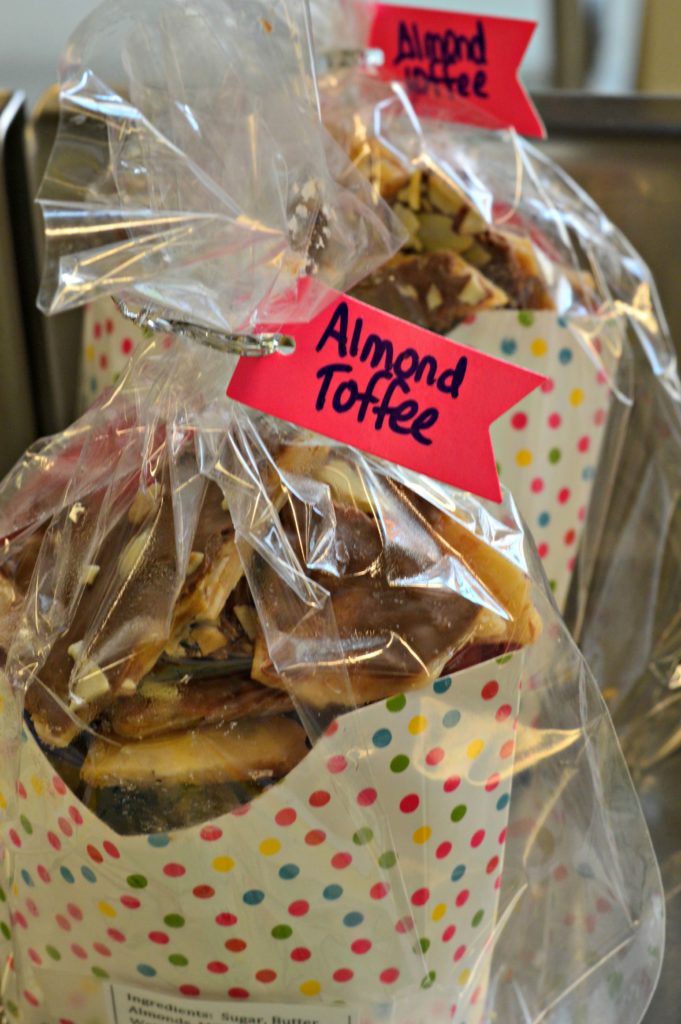 Right after Thanksgiving, I taught a private class on homemade edible gifts at Chicago's only culinary bookstore, Read It & Eat, where I demonstrated how to make English Toffee and Ancho Chile Pecans, also both recipes from Food Swap. Later in the class, the attendees got a chance to make their own homemade vanilla extract and flavored vodkas with ingredients like fruits, vegetables, herbs and spices. They came up with some great combinations like Cucumber Basil and Orange Cranberry.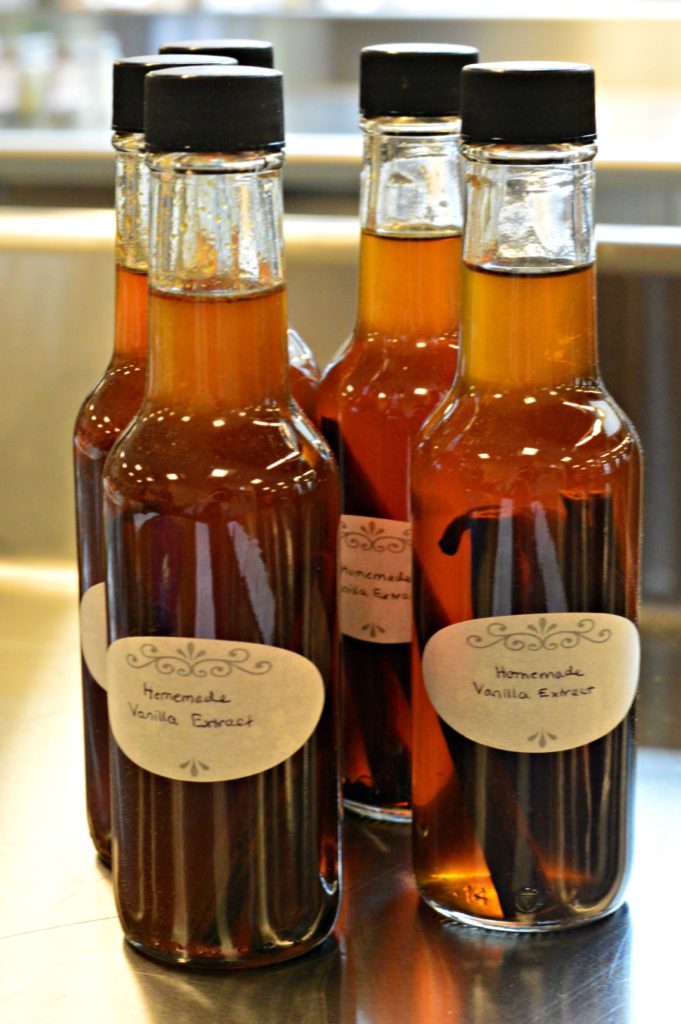 Last Saturday, I led a hands-on workshop at Chicago Public Library's Makers Lab where participants learned to make and package flavored salts and sugars as a no-cook holiday gift idea. The intimate group of twelve had lots of fun coming up with creative ideas like Lavender Mint Sugar and Orange Rosemary Salt.
All of these are really fun edible gift ideas. One of the things I enjoy most about teaching these kind of classes and workshops is showing people how many charming and impressive food gifts require very little cooking experience.
Today, I want to share with you the recipe for those Ancho Chile Pecans that I demonstrated to the crowd at Read It & Eat back in November. These sweet-and-not-too-spicy nuts not only make a really creative and impressive edible gift or hostess present at this time of year, but they are wonderful to have on hand for entertaining as well. In fact, they are one of my favorite nibbles to serve with drinks or to garnish a cheese plate.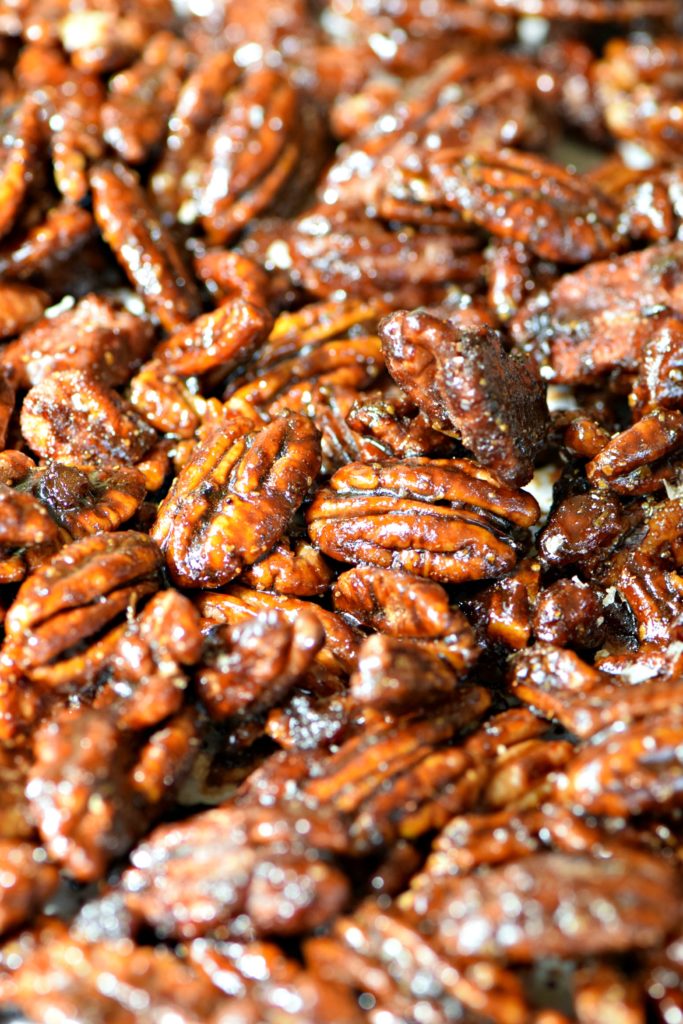 Ancho chiles are simply the dried form of poblano peppers, which you may know is not a particularly spicy hot pepper. My local Whole Foods sells ancho chiles in the produce section. You can also order them online or check your local Latin marker. Ancho chiles and chili powder bring the spice; molasses brings the sweet. It's a dynamite combination!
If giving as a gift, package the pecans in a swing-top glass jar, a tin or even small box. I like those boxes shaped like Chinese take-out containers that you see at craft stores. Add a label or hanging tag for a finishing touch. But be sure to make extras because you won't want to give them all away once you taste them. Luckily, this recipe can easily be doubled.
Ingredients
4 dried ancho chiles
2 cups sugar
2 cups water
4 cups pecans
1 tsp chili powder
2 tsp salt
1/2 cup light molasses
Instructions
Preheat the oven to 250 and line a baking sheet with parchment paper.
Combine the chiles, sugar and water in a medium saucepan and bring to a boil. Add the pecans and stir to coat. Reduce heat to low and simmer 10 minutes.
Remove the pecans from the syrup and arrange in a single layer on the lined baking sheet.
Toast pecan for 45 minutes. Remove from oven and place in a heatproof bowl.
Add chili powder, salt and molasses and toss to coat.
Return the pecans to the baking sheet and toast an additional 45 minutes until crisp.
Allow pecans to cool before packing into jars or bags.
http://www.westoftheloop.com/2016/12/14/edible-gift-ancho-chile-pecans/