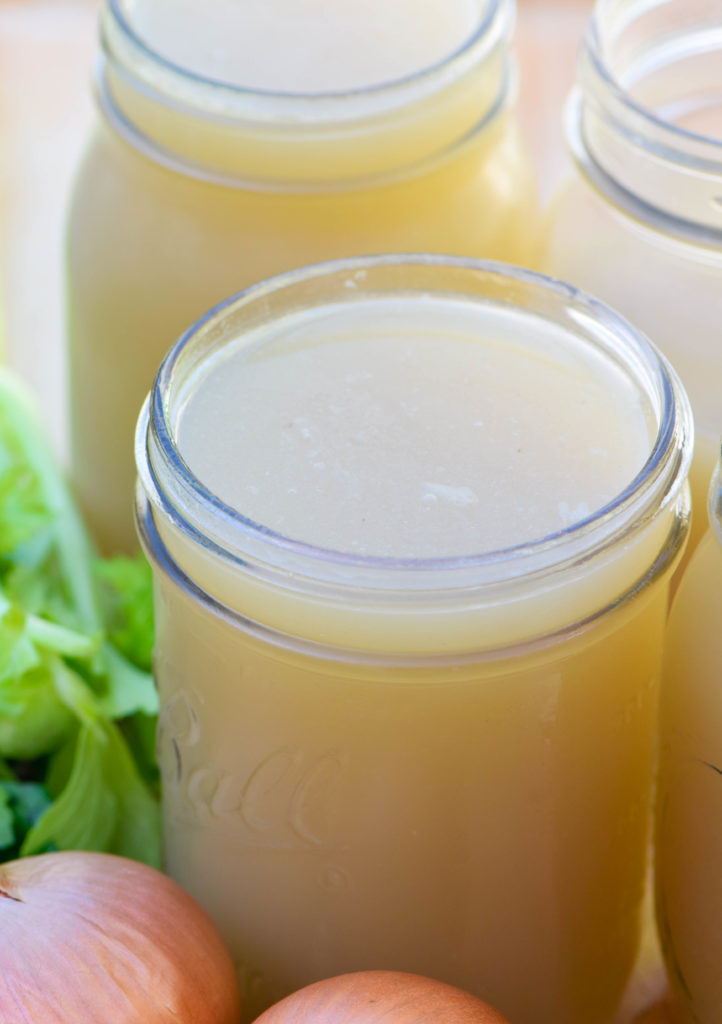 Did your family enjoy a wonderful roast turkey for Christmas dinner? I hope you saved the carcass! Because you can turn that carcass into rich, delicious turkey stock which is perfect for making soup and risotto, or for braising greens this winter.
(Don't want to deal with the carcass this week with everything else you have going on? Wrap it well in foil and pop it in the freezer. Bookmark this post and use the carcass to make stock after the new year when you have a quiet afternoon at home. Perhaps when it is snowing.)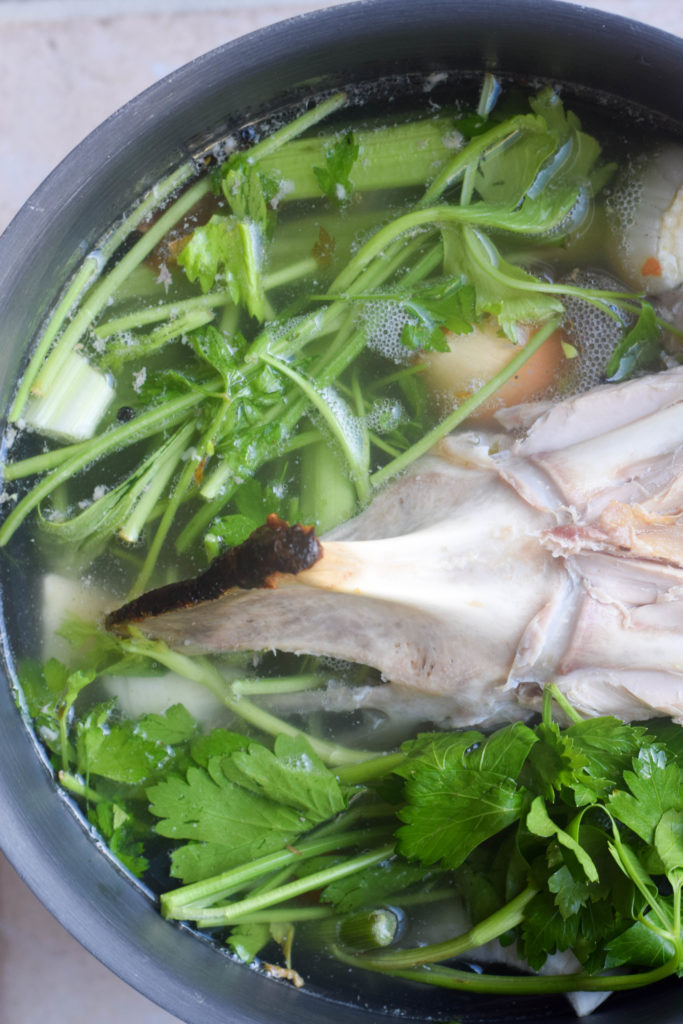 To make turkey stock, place your turkey carcass in a large deep stockpot, preferably a 12-quart one. Combine with vegetables, like onions, carrots, and celery, for added flavor. You barely have to do anything to prepare the vegetables.  I wash the carrots and celery because I don't enjoy dirt in my stock, but I don't even bother to peel the carrots or the onions. Indeed, the outer skins of the onions add nice color.
My secret ingredient for delicious poultry stock, be it chicken or turkey comes from my grandmother, Hortense Paster.  She always added a parsnip or two to her stock for sweetness. So you should do the same. Again, wash the parsnip, but no need to peel it or remove the woody core as you would if you were going to eat it.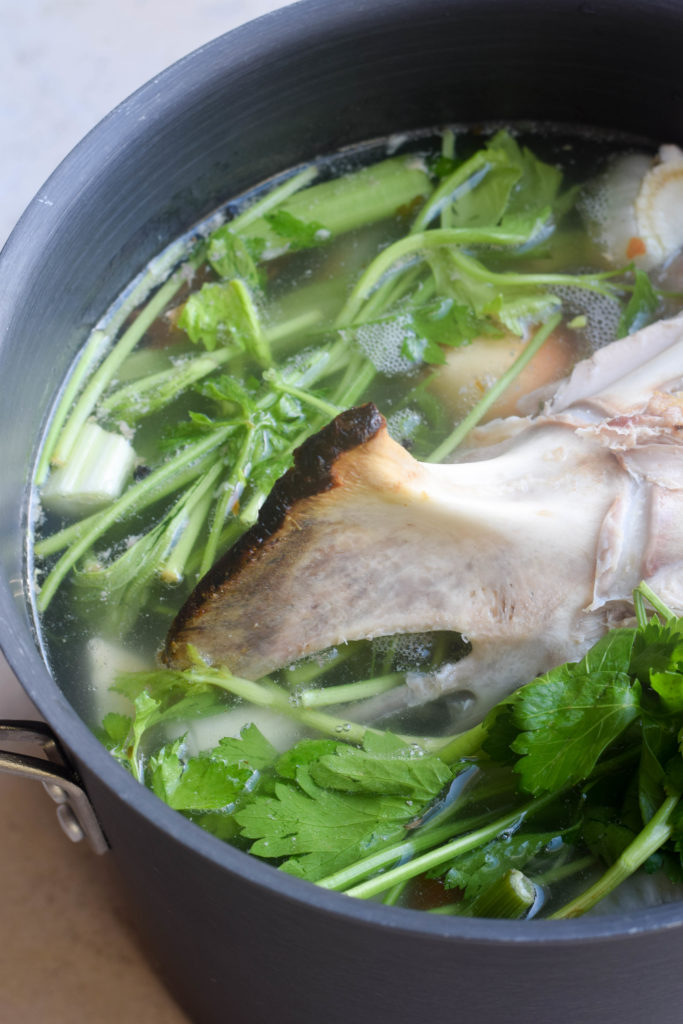 Feel free to add other vegetable trimmings if you have them. As an example, you could include the stalks of a fennel bulb. I also add some garlic cloves, parsley, peppercorns and a dried chile or two for added depth of flavor.
I don't add salt, however, because I prefer to wait until the stock is made and then determine if it needs salt. The turkey was seasoned with salt prior to cooking, you see, and I'm not sure how much of that salt is still present. It would be a shame to end up with salty stock. So hold off on seasoning with salt until the end.
But whatever you do, don't let that turkey carcass go to waste!
Ingredients
Carcass from a whole roasted turkey
2 large or 3 medium onions, halved
4 carrots, washed and halved
4 ribs celery, washed and halved
3 cloves garlic, peeled
1 bunch parsley
1 TB black peppercorns
1-2 dried red chiles (optional)
Instructions
Place the turkey carcass, vegetables and herbs in a large, deep stockpot and cover with cold water. Cover and bring to a boil over high heat.
When the water comes to a boil, remove the cover and turn the heat down to medium.
Simmer the stock, skimming off any foam and impurities that accumulate, for two hours.
Strain out the solids and discard. Simmer stock for an additional hour. At this time, taste and adjust seasoning, including, if needed, adding salt.
Refrigerate or freeze stock until needed.
http://www.westoftheloop.com/2016/12/28/make-turkey-stock/