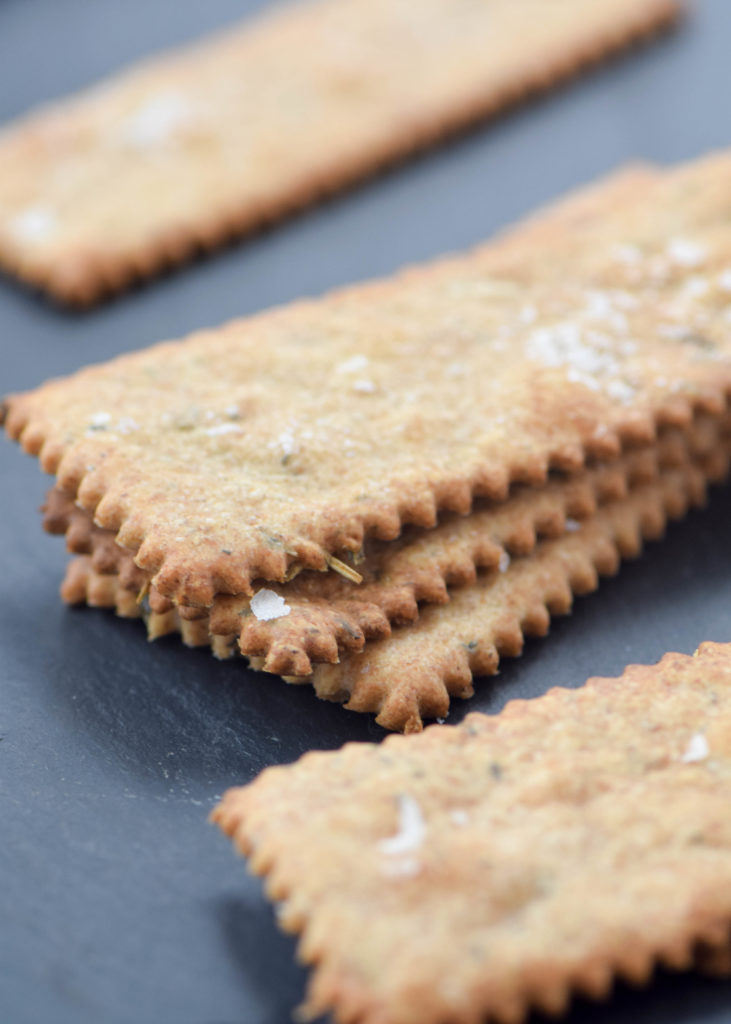 It is a truth universally acknowledged, that a single cook in possession of a sourdough starter, must be in want of a recipe. (With apologies to Jane Austen.) Part of maintaining a sourdough starter is discarding a portion of it every time you feed it. That waste, even it is just of flour and water, can be painful for fastidious cooks. I know it pains me.
Thus, whenever I come across a recipe that uses excess sourdough starter, I feel grateful for the invitation to use an ingredient that I normally discard and resolve to make the recipe as soon as possible.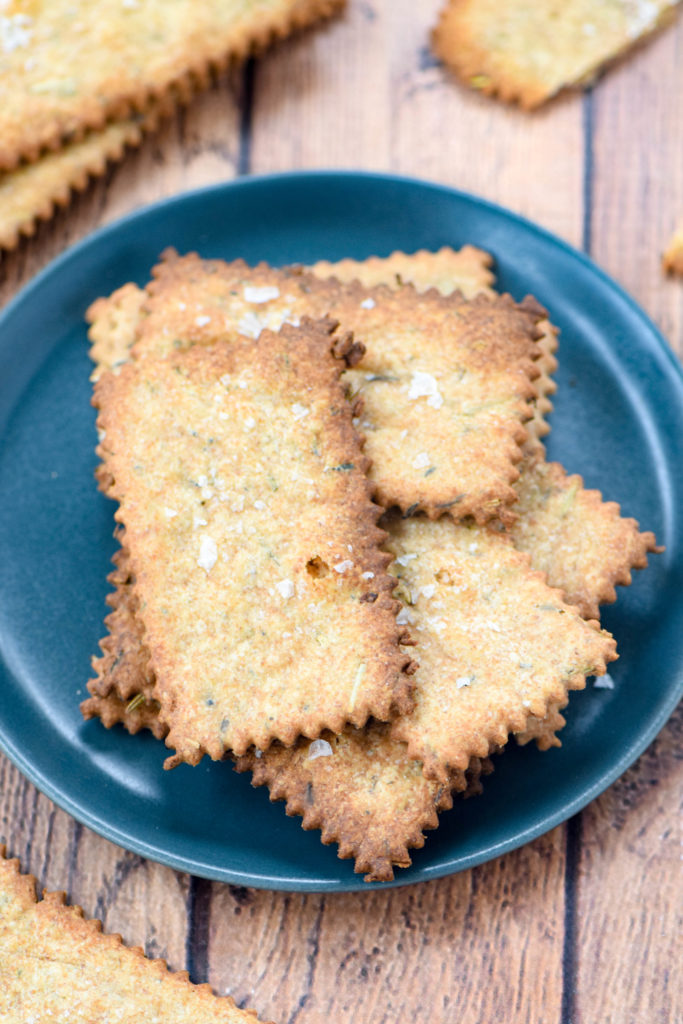 The holiday issue of Sift, a beautiful new baking magazine from King Arthur Flour, contained such a recipe in an article about homemade crackers. And as soon as I returned from our holiday travels, and revived my sourdough starter, which had spent its Christmas vacation feeling very chill in the refrigerator, I tried the recipe for Sourdough Crackers.
Homemade crackers are a surprisingly easy and quick DIY project. Unlike bread, which needs to be kneaded and left to rise and then shaped and left to proof all in the hopes of achieving an elusive airy texture, crackers are very straightforward. No need to worry about the dough rising because crackers are supposed to be flat! Make the dough, perhaps let it rest a bit, roll it out, cut and bake. That's it. It's astonishing simple.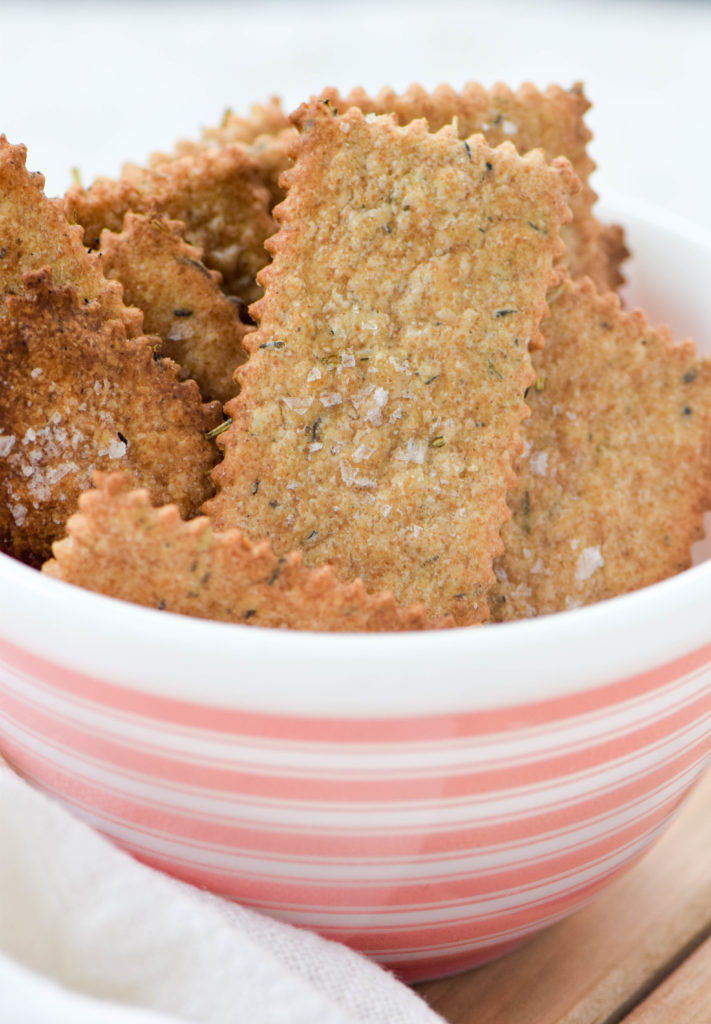 And by making your own crackers, you can customize them to your heart's content. Make round crackers or square. Make them bigger or smaller. Add seeds or herbs. But never again feel at the mercy of your grocery store's selection of expensive artisan crackers which can cost upwards of $10 a box. And there is no better way to elevate a simple soup or a cheese plate than by accompanying it with homemade crackers.
The recipe for sourdough crackers in Sift was an excellent start, but I could not help tinkering with a bit. For one, I preferred larger crackers than the recipe called for and found the 20-minute baking time to result in crackers that were burnt to a crisp.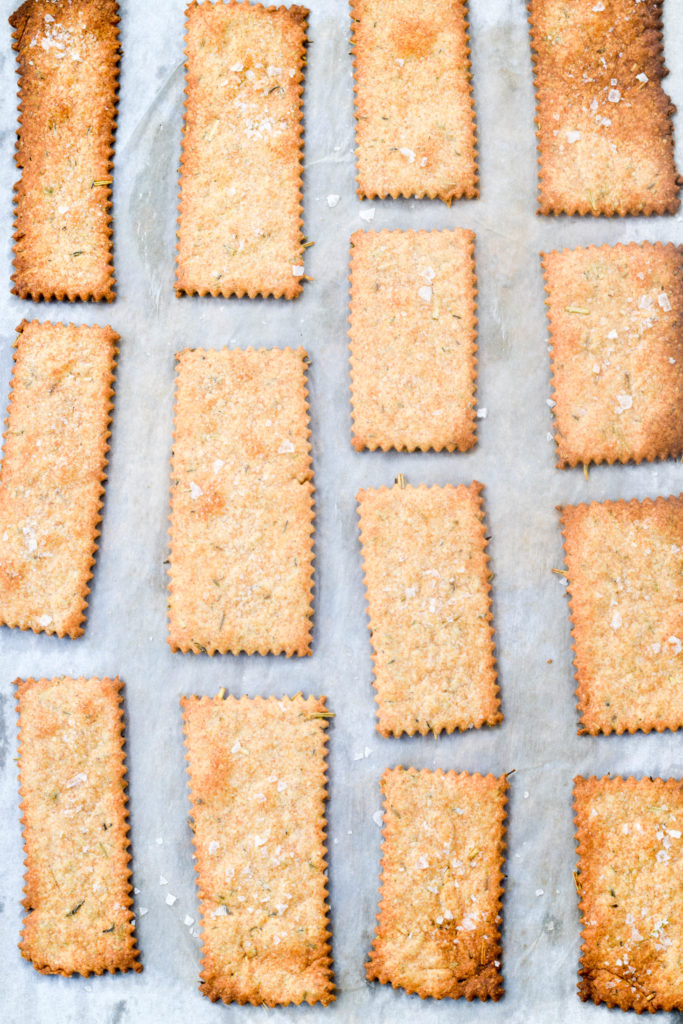 These rectangular sourdough crackers are perfect for serving alongside a salad, a bowl of soup or for scooping up your favorite dip. They would really be a fun addition to a Super Bowl party or any other occasion that features lots of dips. Maybe your Oscar party? I'm planning to serve mine with my Tandoori Yogurt Dip or perhaps, my personal favorite, Baba Ganoush.
And for you sourdough bakers, you're welcome.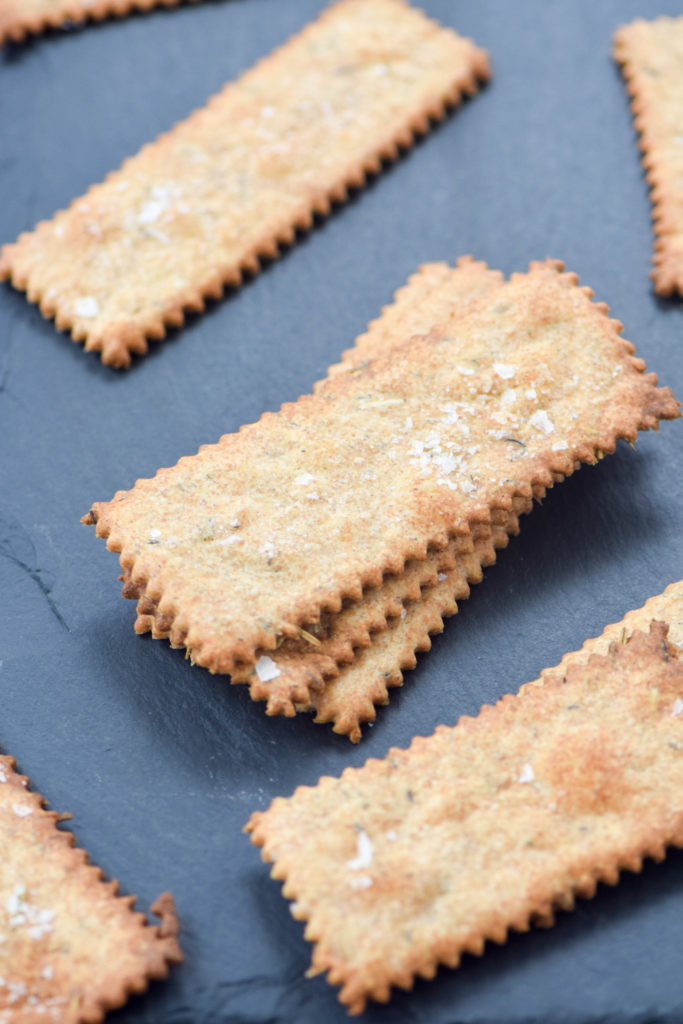 Ingredients
1 cup unfed sourdough starter
1 cup whole wheat flour
2 oz. (4 TB) butter, softened and cut into pieces
1/2 tsp salt
2 TB dried herbs, such as thyme, oregano, or rosemary, crushed
Extra virgin olive oil for brushing
Flaky sea salt, such as Maldon for finishing
Instructions
In a large bowl, mix together the flour, sourdough starter, butter, salt and herbs until the butter is thoroughly mixed in.
Divide the dough in half and flatten into a rectangle. Wrap each half in plastic and refrigerate for at least 30 minutes and up to a day.
Preheat oven to 400.
Lightly flour a piece of parchment paper and a rolling pin. Place one of the dough halves on the parchment and roll out to a 8x14 rectangle, turning the dough and adding more flour as necessary to prevent sticking.
Lightly brush the dough with olive oil and cut into 2-inch strips. Cut each strip into three or four pieces. (Use a fluted pastry wheel for a scalloped effect as pictured here.)
Sprinkle the dough with flaky sea salt.
Transfer the parchment to a baking sheet and separate the crackers for even baking.
Bake for 12-14 minutes, until browned and crispy. Cool on a wire rack.
Repeat with the remaining dough.
Store in an airtight container. Best if used within a week.
http://www.westoftheloop.com/2017/01/18/herb-sourdough-cracker/