This post is sponsored by Stonyfield Organic and Simply Organic. As always, all opinions are my own.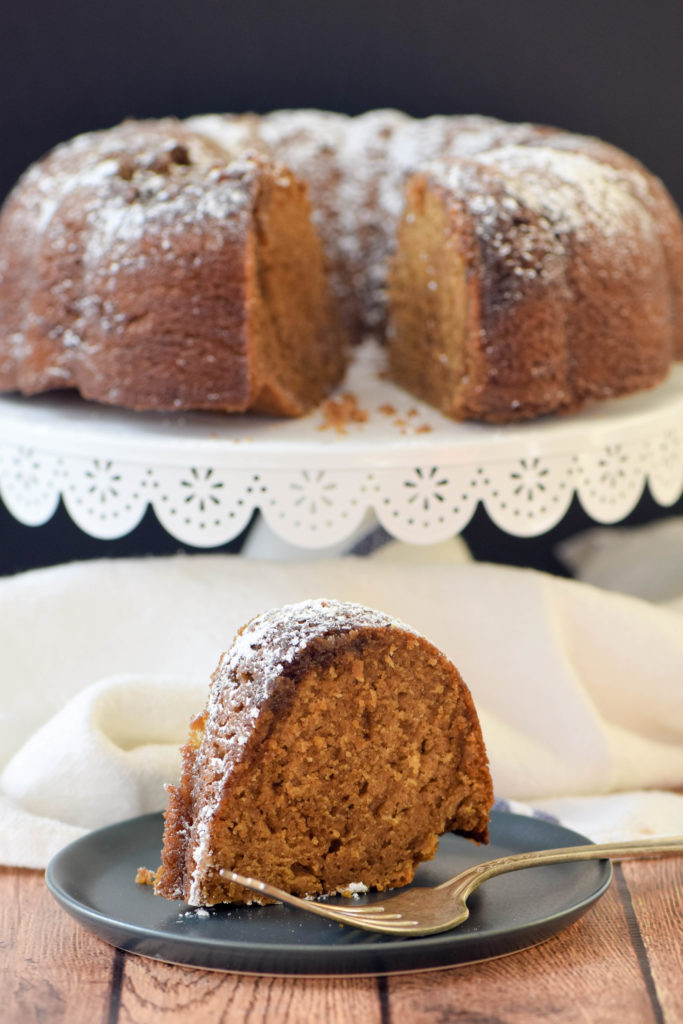 An old-fashioned sour cream pound cake with a tender crumb and a slight tang is one of my favorite things to bake. So when Stonyfield Organic offered me the chance to try its new Double Cream yogurt, which acts as a lighter substitute for sour cream in sweet and savory recipes, I immediately thought about turning a sour cream pound cake into a Double Cream yogurt pound cake.
Made specifically with cooking in mind, Stonyfield Double Cream yogurt has a higher fat content than any of the other Stonyfield whole milk yogurts, making it thicker, creamier, and more luscious while still boasting all the benefits of yogurt. In baking, you can swap Double Cream yogurt for some of the butter, oil or sour cream in your favorite recipes to cut fat and calories without sacrificing texture and taste.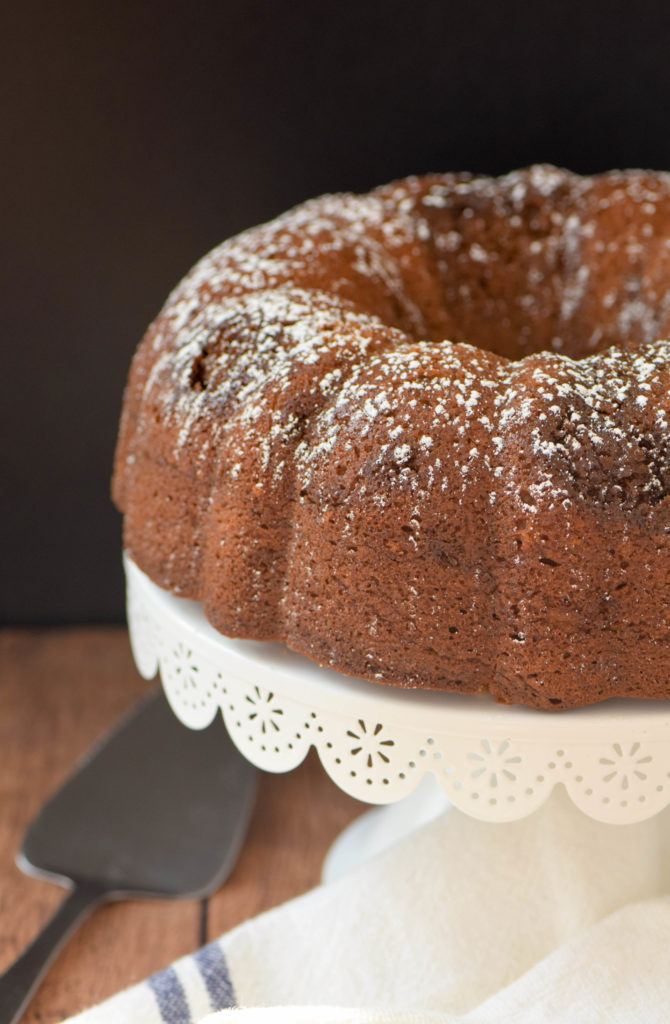 Because Double Cream yogurt is ideal for use in cooking and baking, Stonyfield sent me some spices and dip mixes from Simply Organic as inspiration. I immediately zeroed in on the Simply Organic Garam Masala because I love the combination of warm spices and black pepper in this South Asian spice mix.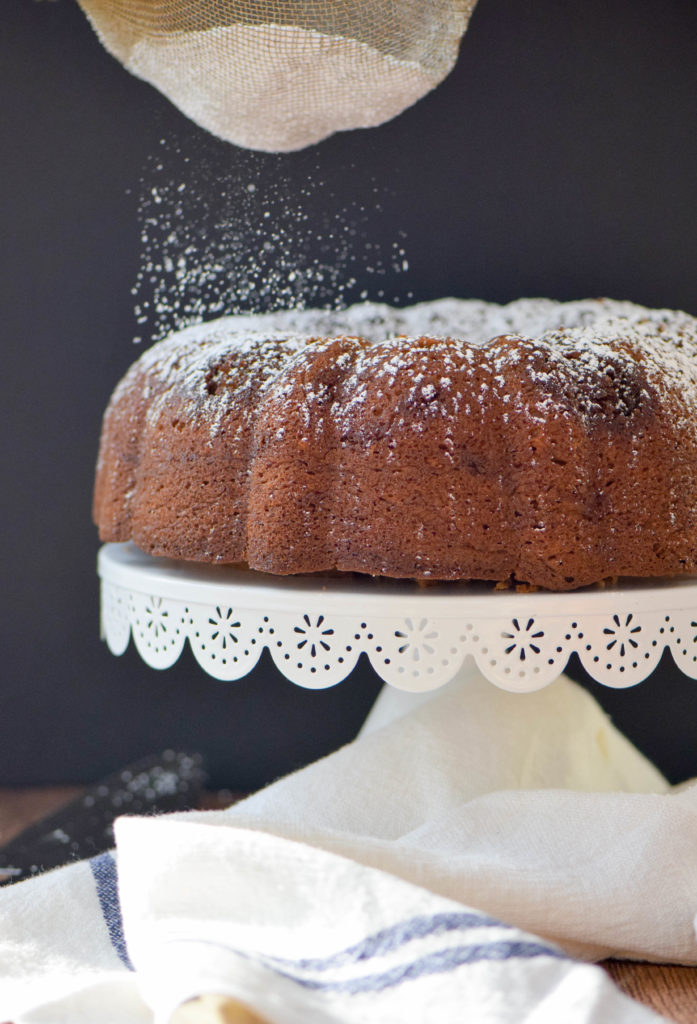 Garam masala means "warm spice mix," but that does not mean that the mix is spicy. Rather, here "warm" refers to the Ayuverdic belief that the spices in garam masala raise the temperature of the body.
With cardamom, cinnamon and cloves, garam masala is sweet enough to work well in baked goods while the earthiness of the cumin and coriander and the slight heat from the pepper that it also contains add an unusual savory note to desserts.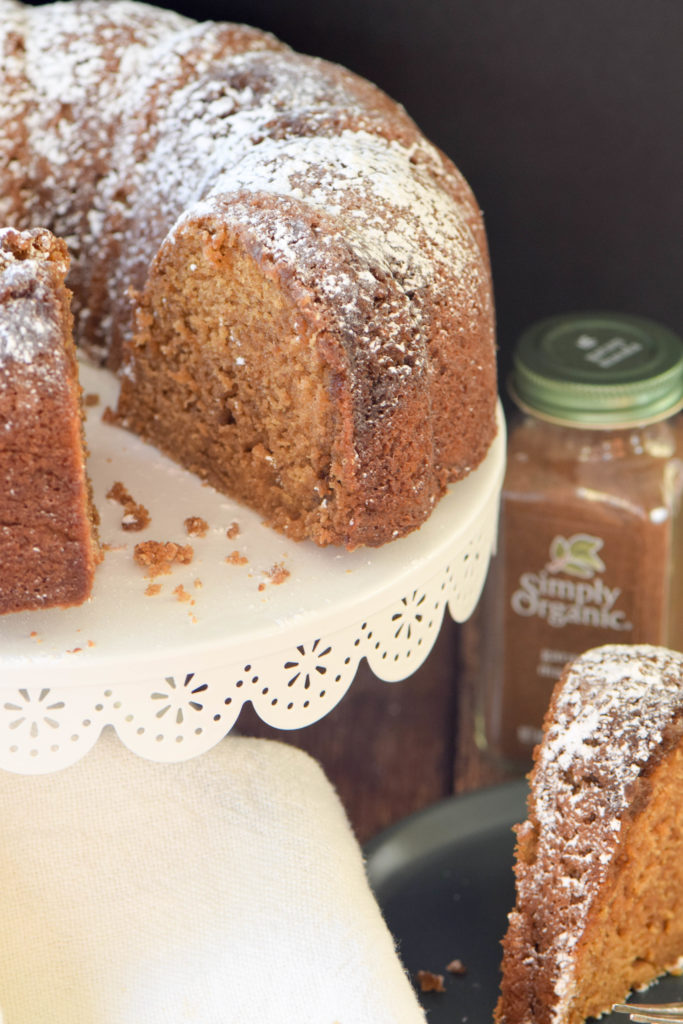 In addition to baking with it, you can use garam masala to season your favorite savory South Asian dishes, adding it only at the end of cooking. Whenever I made a simple lentil dal, vegetable biryani, or any other Indian-inspired dish, I always finish it with a dash of garam masala.
Because I knew I would be seasoning my Double Cream yogurt pound cake with warm, earthy garam masala, I decided to swap brown sugar for some of the granulated sugar to add an extra note of caramel.  The fact that both brown sugar and yogurt are both acidic ingredients meant that the only leavening needed for this pound cake was a little bit of baking soda.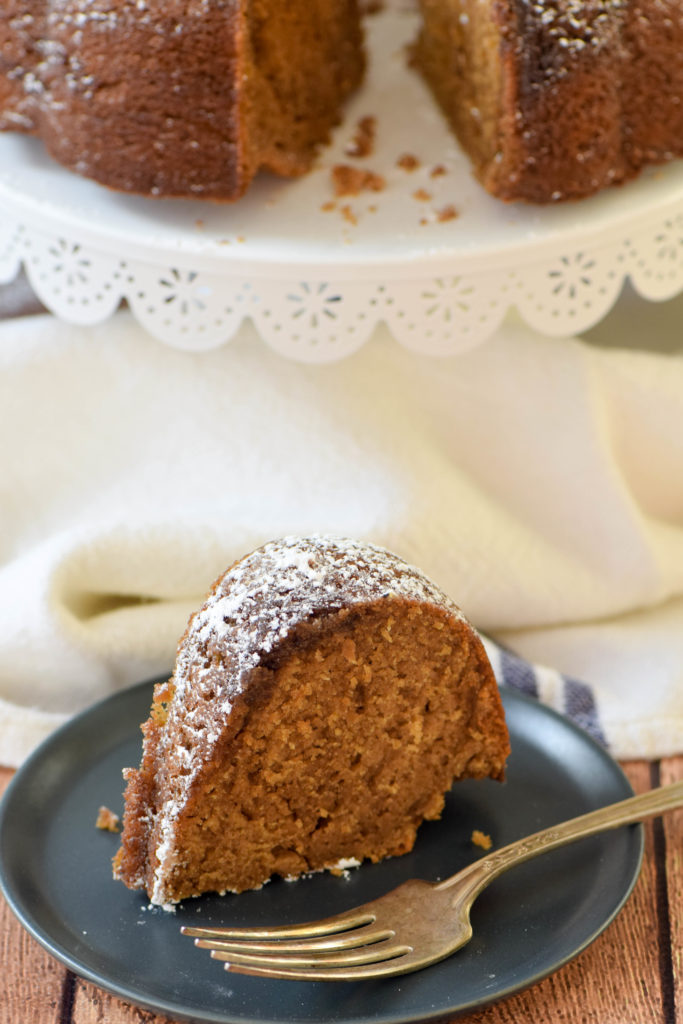 The Double Cream yogurt was a perfect substitute for sour cream adding lightness and tenderness and even tanginess with a fraction of the fat. I am excited to experiment more with the power of Double Cream yogurt in more sweet and savory recipes. It's an easy, healthy swap that doesn't sacrifice flavor or texture.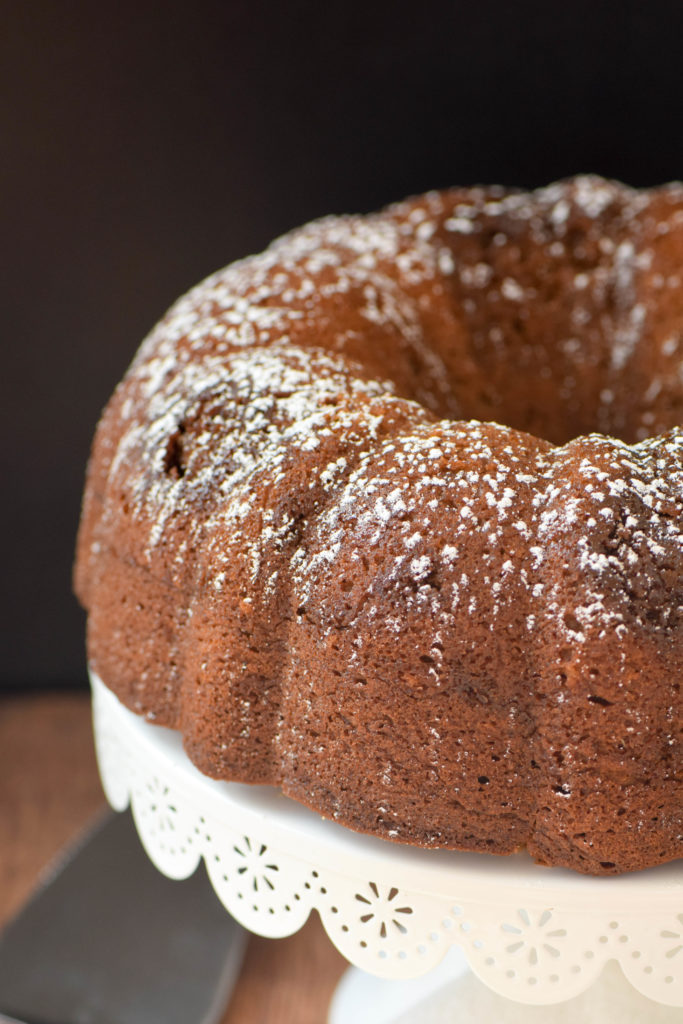 Because this Garam Masala pound cake has such a warm, caramel flavor and a wonderfully tender crumb from the yogurt, it doesn't even need a glaze. I simply dusted it with some powdered sugar and served it plain.
Because it is not too sweet, my Garam Masala yogurt pound cake is the perfect accompaniment to an afternoon cup of tea, or, you can even indulge in a slice for breakfast. It has yogurt in it after all!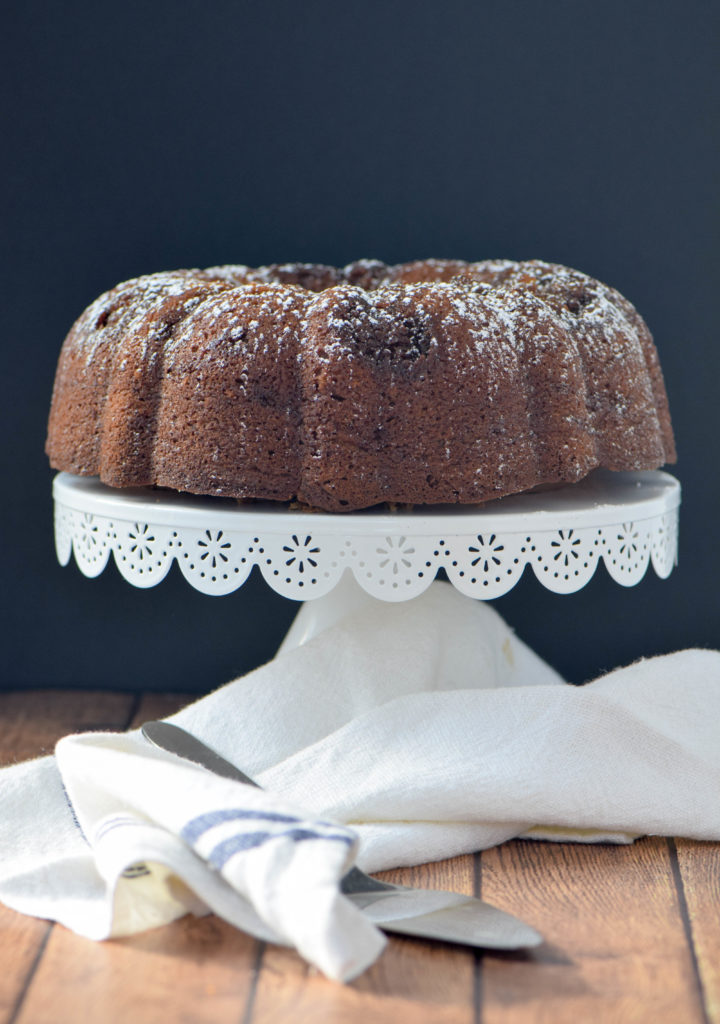 Garam Masala Yogurt Pound Cake
Ingredients
3 cups cake flour
2 tsp garam masala
1/2 tsp. baking soda
1/2 tsp salt
1 cup (8 oz) unsalted butter, softened
1 1/2 cups light brown sugar
1 cup sugar
5 eggs
2 tsp vanilla extract
1 cup Double Cream yogurt
Powdered sugar
Instructions
Preheat the oven to 325 and grease and flour a Bundt pan.
Whisk together flour, garam masala, baking soda and salt in a small bowl and set aside.
In the bowl of a standing mixer, cream the butter and sugar until light and fluffy.
Add the vanilla and the eggs one at a time, scraping down the sides of the bowl as necessary.
Alternate adding the dry ingredients and the yogurt, beginning and ending with the dry ingredients, and mix just until combined.
Pour the batter into the prepared pan and gently rap it on the counter a few times to eliminate any air bubbles.
Bake 60 to 70 minutes until a skewer inserted in the middle comes out clean.
Cool cake in the pan set on a wire rack before attempting to remove.
Dust with a sprinkling of powdered sugar just prior to serving.
http://www.westoftheloop.com/2017/01/23/garam-masala-yogurt-pound-cake/