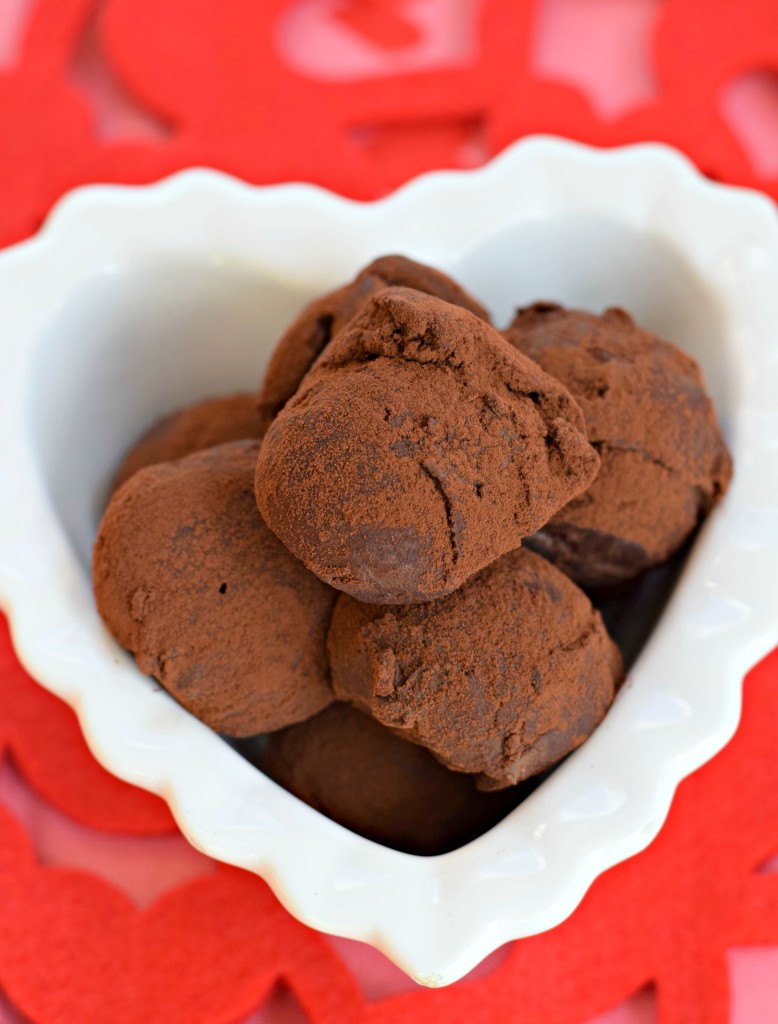 Don't look now, but it's almost Valentine's Day. You may be thinking."Great! Forget my new year's resolution to eat healthier. I'll take all the chocolate, please." Well, what if you could have your chocolate and eat it too? (Wait, of course we are going to eat the chocolate. What else would we do with it?)
Today, I'm going to give you a recipe for chocolate orange truffles that are healthier and lighter than your typical truffle, being made with anti-oxidant-rich dark chocolate and — get this — yogurt instead of heavy cream.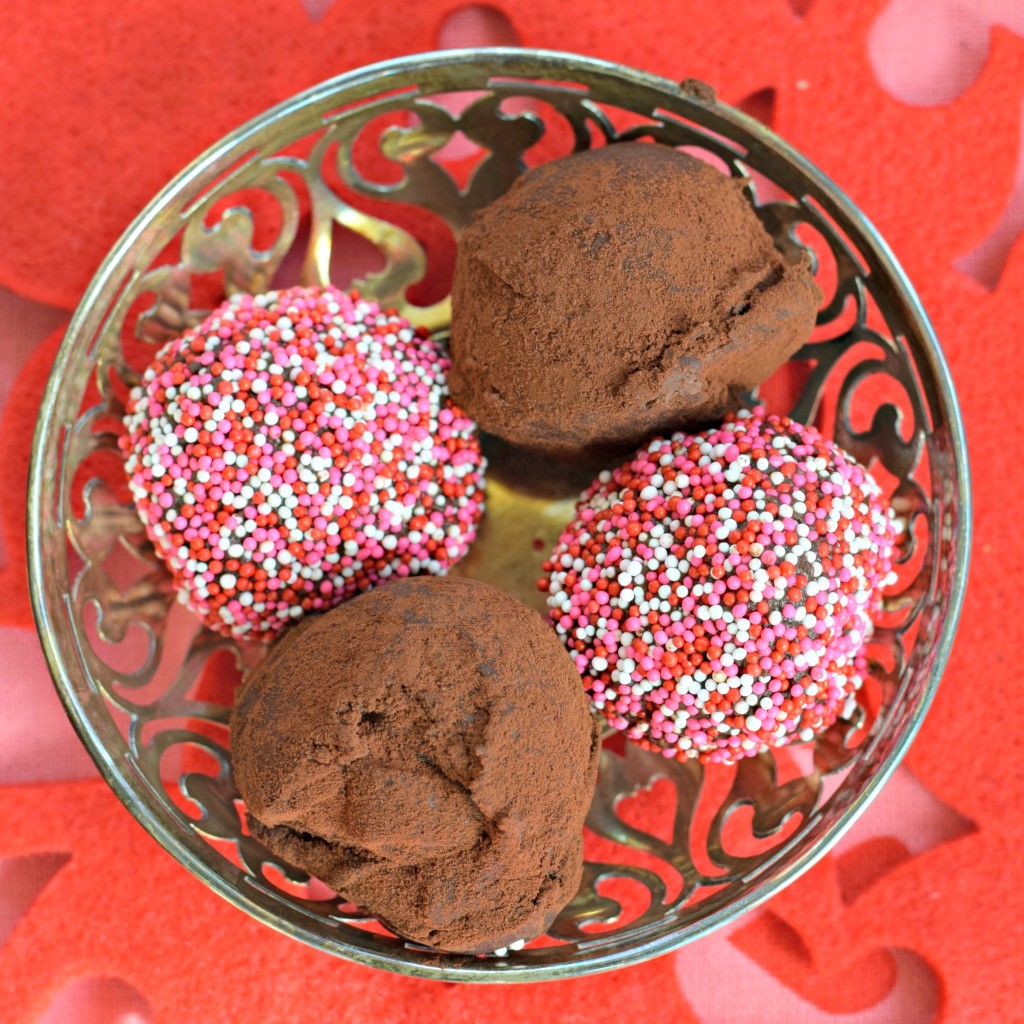 Truffles may seem fancy, but they are actually a very simple DIY project, which make them the perfect edible gift for your sweetheart this Valentine's Day. (It's a simple equation: impressive + simple = perfect gift.)
To make truffles, one usually begins by heating cream and pouring it over chopped chocolate to make a ganache. To make these yogurt truffles, however, you slowly heat whole milk yogurt just until hot. (You don't want to heat yogurt too much or too rapidly or the whey could separate.) Pour the warm yogurt over finely chopped chocolate and stir until the chocolate is melted and the mixture completely smooth. To that mixture, add a small amount of softened butter.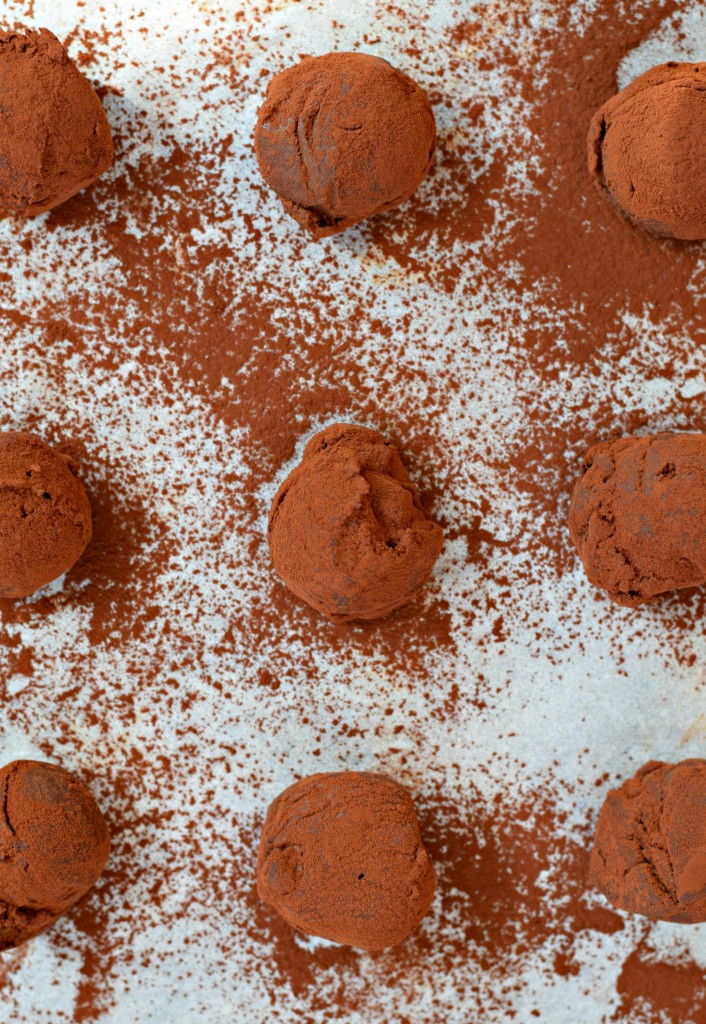 While all you need for homemade truffles is a total of three ingredients,  you can also get fancy and flavor your truffles by adding spices, fruit juices or jams, or even alcoholic spirits. I flavored these Valentine's Day truffles with orange zest and some freshly squeezed orange juice because chocolate and orange is such a heavenly combination. Look for especially fragrant and flavorful orange varieties such as Cara Cara or blood oranges which are in season right now.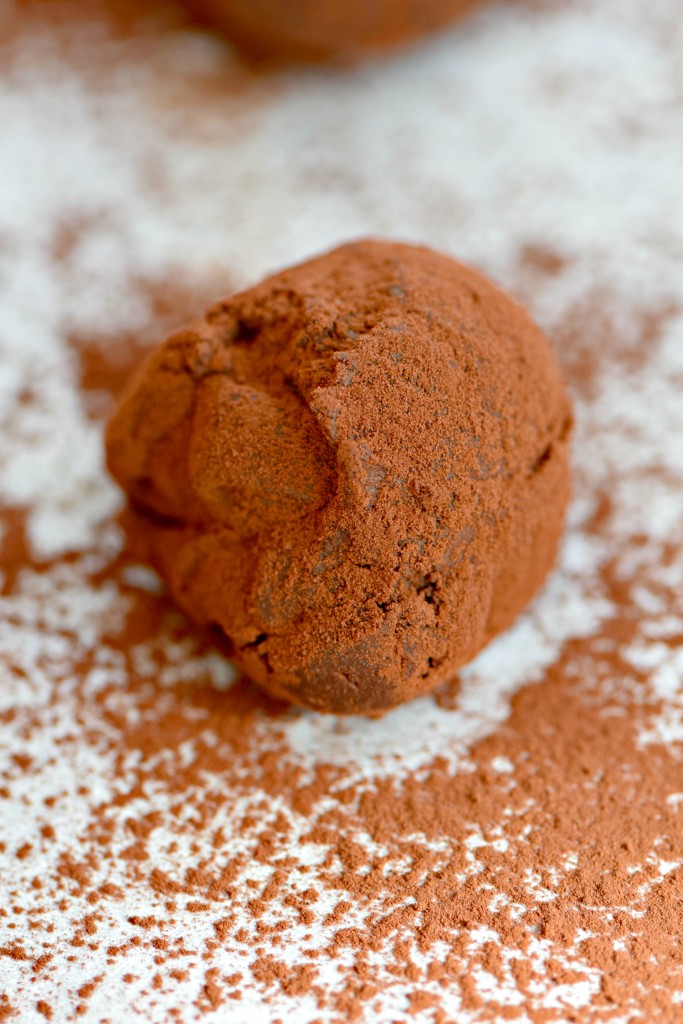 Once you have mixed all of your ingredients, you chill the chocolate and yogurt mixture for a few hours until it is firm enough to scoop into balls. Because these truffles are made with yogurt instead of cream, they will have a slightly softer texture than your typical truffle, as well as a tangier flavor, both of which I enjoy. To finish your truffles, simply dust with cocoa powder.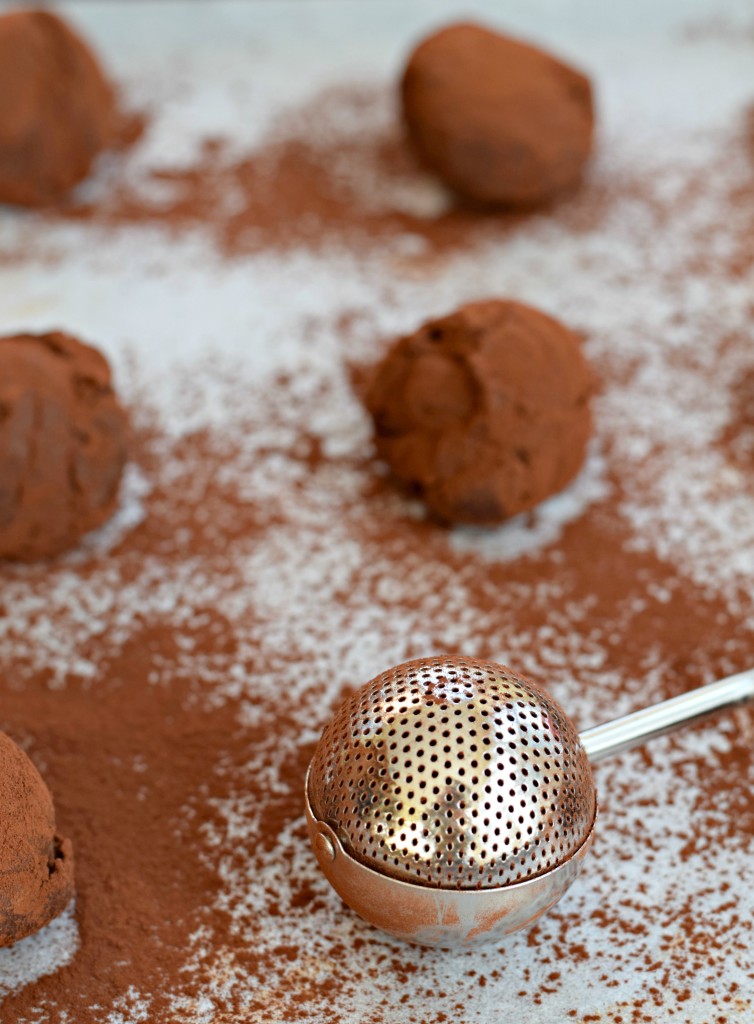 You may be thinking that without cream, how good can these truffles be? Trust me, they are delicious. My chocolate yogurt truffles have the silky smooth texture that a good truffle should and because I use a rich, dark chocolate with at least 60% cocoa solids, the chocolate flavor is intense.
I'm not saying that you should never indulge in a chocolate truffle made with heavy cream. Rather, I'm saying, if you can make a fabulously indulgent treat just a teeny bit less indulgent, without sacrificing flavor, why not do it?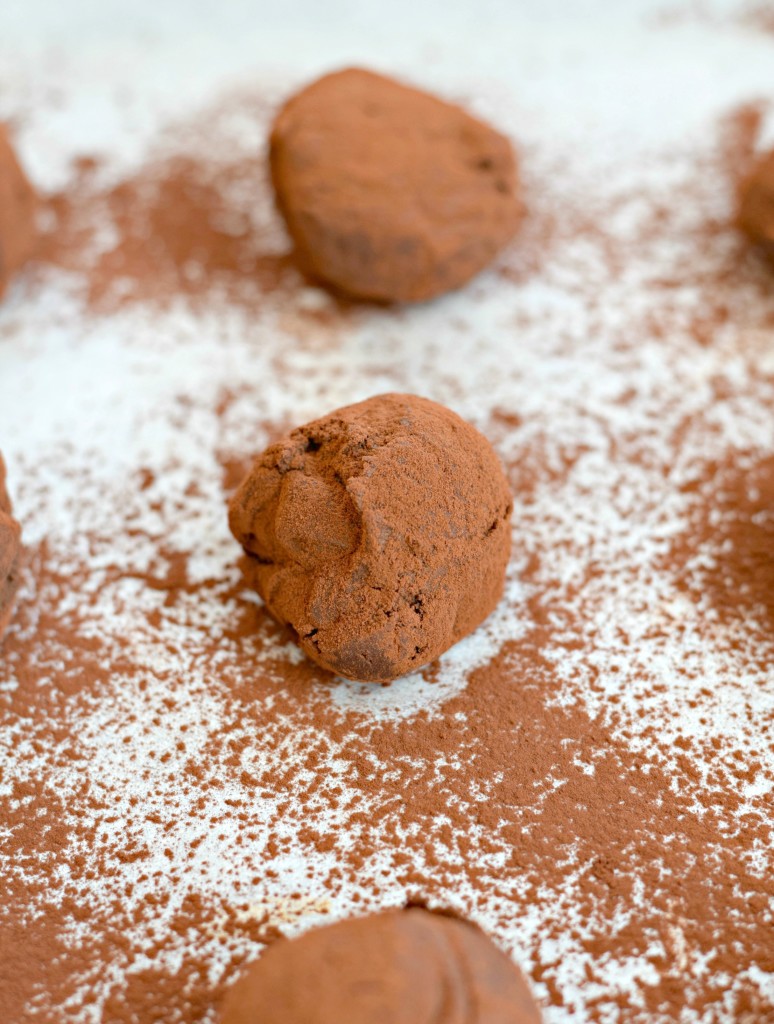 Ingredients
7 oz dark chocolate, at least 60% cocoa solids, finely chopped
1/2 cup whole milk yogurt
Zest and juice of one orange
1 TB butter, softened
Cocoa powder for dusting
Instructions
Finely chop the chocolate and place in a heatproof bowl.
Place the yogurt and the zest of the orange in a small saucepan and heat over low heat until yogurt feels hot to the touch. (Do not allow to boil.)
Pour the hot yogurt over the chocolate in the bowl. Stir until smooth. (If the yogurt was not hot enough to melt the chocolate completely, place the bowl in the microwave and heat in 10-second increments until melted.)
Add the butter and 1 TB of orange juice and stir until incorporated.
Chill the chocolate and yogurt mixture until firm, about two hours.
Scoop the chocolate into balls and place on a lined baking sheet
Dust with cocoa powder.
Keep chilled until ready to serve.
http://www.westoftheloop.com/2017/01/29/homemade-truffles-valentines-day/