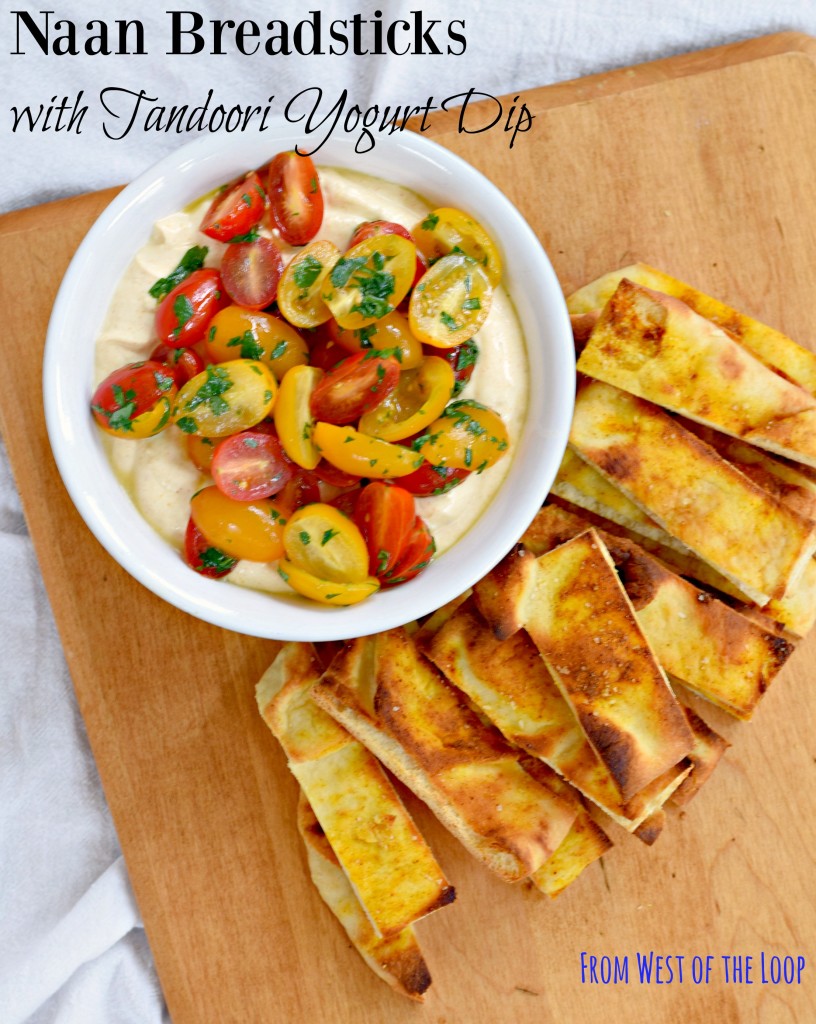 The Super Bowl is this Sunday and everyone is planning their game day menus. Whether you're the hosting the watch party, or the guest who promised to bring something, you'll need a recipe. Maybe two. Recipes for dip. Dip is what the people want to eat while watching the big game!
But don't settle for a store-bought dip that is full of preservatives and stabilizers and tastes like it. Dips are one of the easiest things you can make at home. Not only are homemade dips tastier, healthier and less expensive than store-bought, they are way more interesting. My favorite kinds of dips are those inspired by global cuisines like Indian, Middle Eastern and North African. And rest assured that I have dip recipes that will work for all kinds of dietary restrictions. Because Lady Gaga and the cast of "Hamilton" want your Super Bowl party to be inclusive.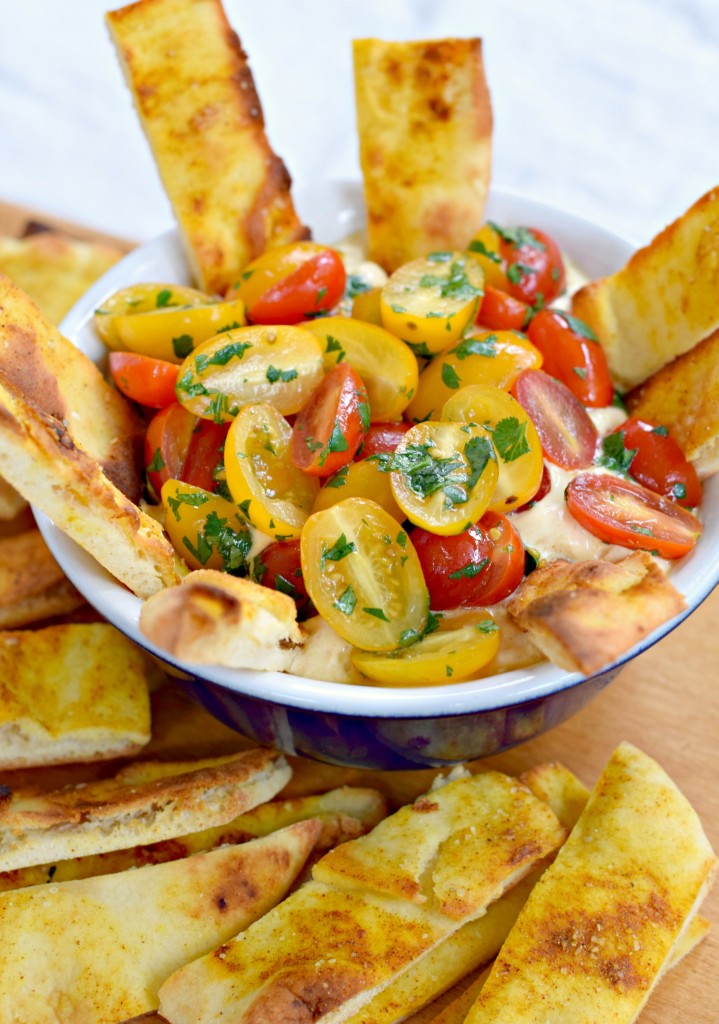 One of my favorite dips is my Tandoori Yogurt Dip. I love using Stonyfield Greek yogurt as a base for creamy dips because it is healthier than either mayo or sour cream. (Also my family are rabid mayo-haters.)
This tandoori-flavored dip features warm, earthy spices like cumin, coriander, ginger, turmeric and cayenne with a tangy yogurt base. For color and sweetness: a topping of red and yellow cherry tomatoes seasoned with fresh cilantro. I like to serve it with naan breadsticks, using store-bought naan for convenience, but pita chips would also work very well.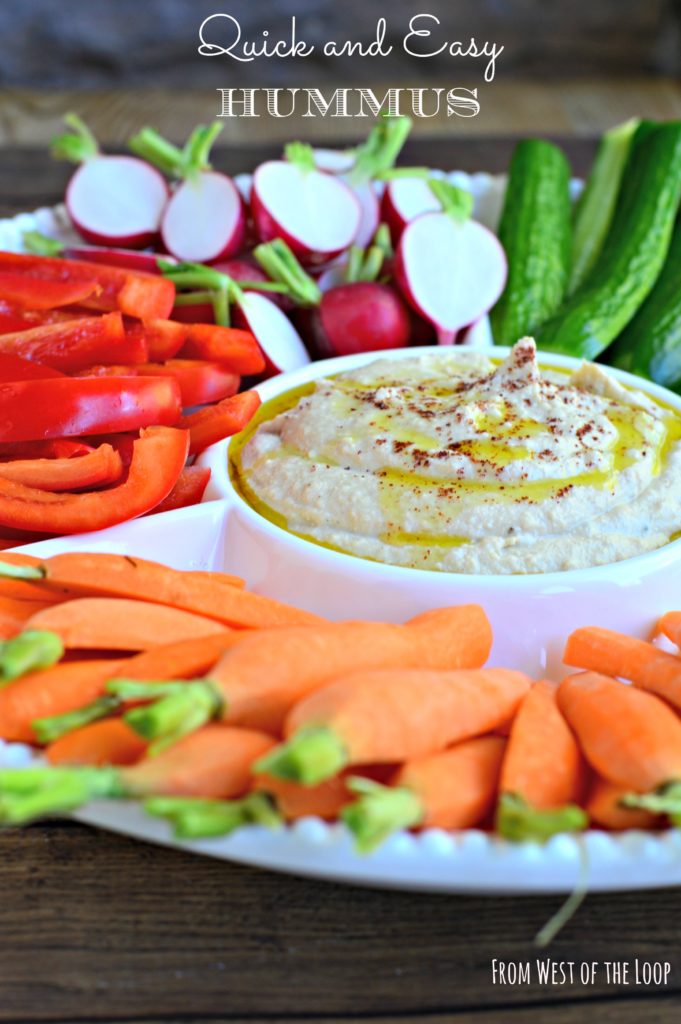 If you need a recipe that is dairy-free, or perhaps vegan, for your Super Bowl crowd, I have plenty of options. Hummus has become a party staple in American households, which is kind of amazing when you think about how it used to be reserved for Middle Eastern restaurants. I like my recipe for Quick and Easy Hummus which uses canned chick peas, lots of garlic and lemon juice. When you see how easy it is to make hummus at home using your food processor (and how cheap!), you will never buy store-bought again.
Hummus is delicious with soft, warm pita as well as with crunchy crudités. This recipe makes a generous amount, enough for two bowls. So serve one bowl with pita and another with your favorite raw vegetables like carrots, radishes, and red peppers. Leaving the tops on the carrots and radishes makes for an attractive presentation.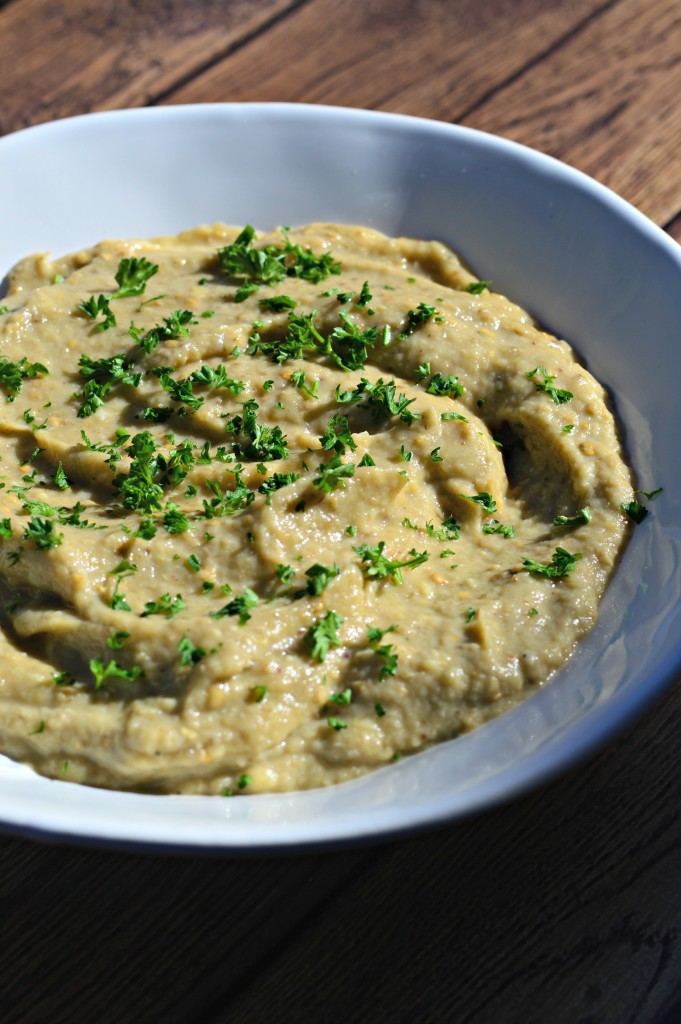 Tired of hummus? Try baba ganoush, a smoky spread made with roasted eggplant, one of the classic starters or mezze of the Middle East. It's related to French caviar d'aubergine but turns toward the Levant with the addition of tahini. I firmly believe that baba ganoush tastes better the next day, so sometimes when my husband and I go out for Middle Eastern food, I order a side of baba ganoush to go and eat it for lunch the next day.
On the other hand, baba ganoush is so easy to make at home that I needn't bother with the take-out. Sure, baba ganoush takes time — an hour to roast the eggplant and then another thirty minutes to drain the excess liquid from the roasted eggplant flesh — but that is mostly passive time where you can go about your business in the kitchen or elsewhere. Serve your baba ganoush like hummus with warm pita triangles or fresh crudités.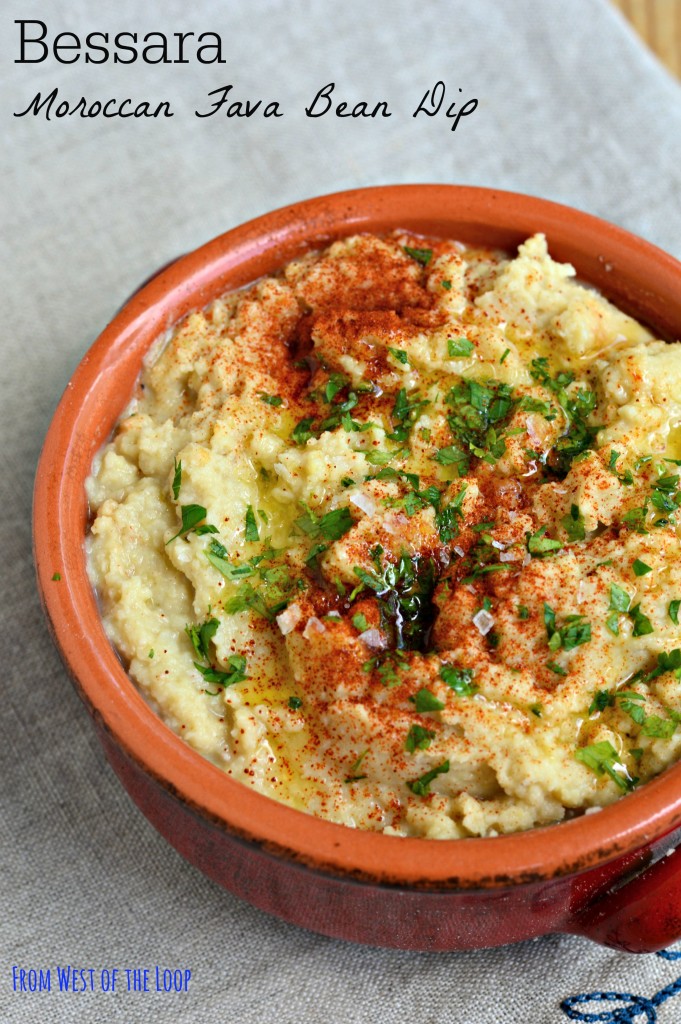 Although I love hummus and baba ganoush, they are not the best dips for our family because they contain tahini, or sesame paste, and Zuzu is allergic to sesame. For that reason, I have created lots of other dip recipes that are vegan but don't contain tahini, like bessara, a Moroccan dip made with dried fava beans. Bessara is reminiscent of hummus but a bit thinner. In fact, bessara is sometimes eaten with a spoon like soup. But in general, it is thicker than soup, thinner than hummus and delicious when scooped up with warm flatbread.
As a dip, bessara has many advantages, including being vegan and gluten-free. Indeed, fava beans are an excellent source of plant-based protein as well as being very nutritionally dense. A serving of fava beans provides important nutrients like folate, iron, manganese and dietary fiber. Just what everyone is looking for at a Super Bowl party!
So what are your plans for Super Bowl Sunday?