A delicate, tender poppy seed cake drizzled with a tart lemon glaze. Perfect for serving with coffee or afternoon tea. A fitting dessert for the Jewish festival of Purim.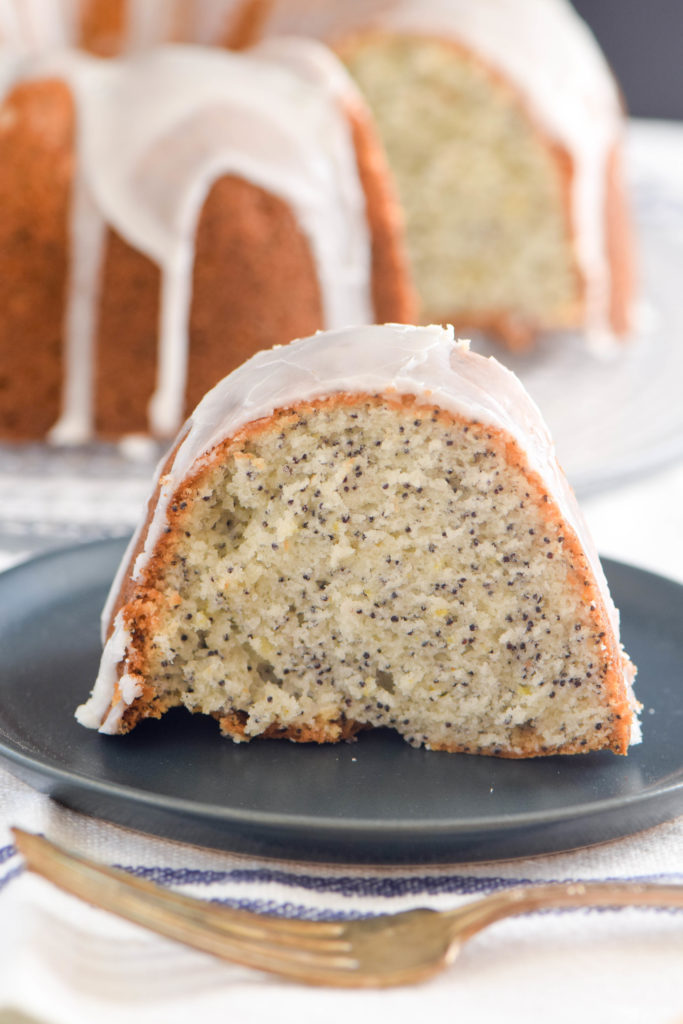 This poppy seed cake comes to me from my mother. I cannot tell you how many times she served this cake when I was growing up. So many that when I asked her for the recipe, she knew it by heart. She says she got it from her friend Joan who got it from Julia Child. (Not in person. From a recipe of Julia Child's.) But at this point, it is just my mother's poppy seed cake.
I confess I never liked this cake as a child. Poppy seeds are not dessert, in my opinion. Moreover, this cake is definitely intended for an adult palate. It is not overly sweet, but rather just sweet enough to make it perfect for serving with afternoon tea or toasted for breakfast. (That being said, with the addition of the lemon glaze, this cake got the stamp of approval from at least one of my kids.)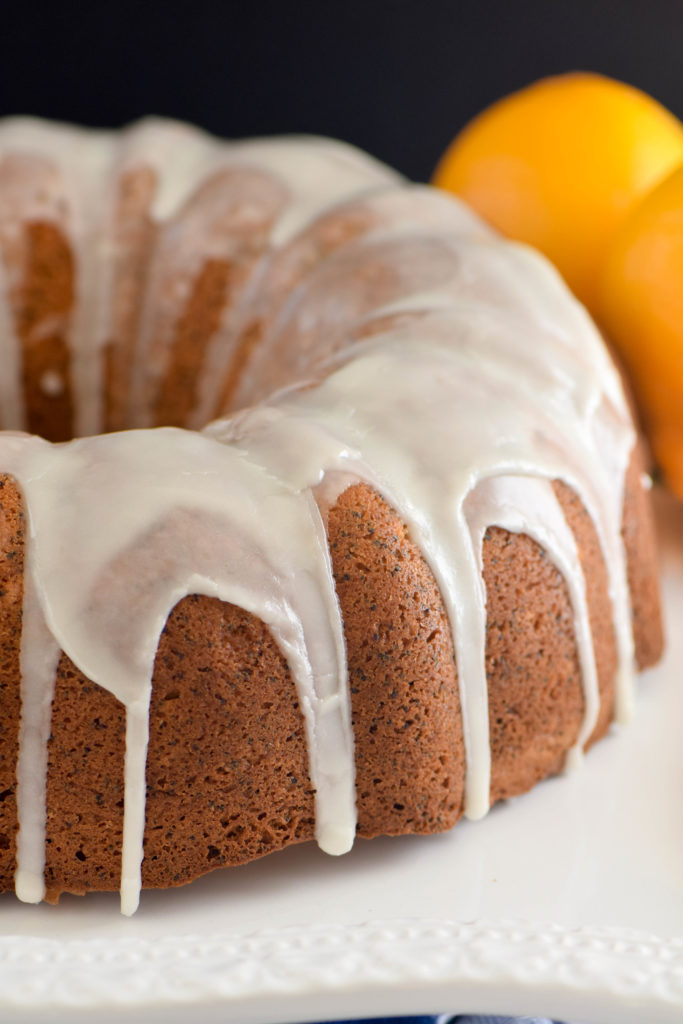 I was inspired to revisit this cake this week as part of my celebration of the Jewish festival of Purim – a holiday for which poppy seeds are traditional. There are different stories about why Jews eat dishes containing poppy seeds at Purim. One poetic tale is that Queen Esther subsisted on poppy seeds during a three-day fast while she prayed to God to repeal the evil Haman's murderous decree against the Jews.
Another is that when Queen Esther was living in the court of the Persian king, hiding her Jewish faith, she subsisted on a vegetarian diet of nuts and seeds to avoid breaking the laws of kosher.  Eating foods with poppy seeds at Purim, therefore, honors Queen Esther's bravery and her devotion to her people.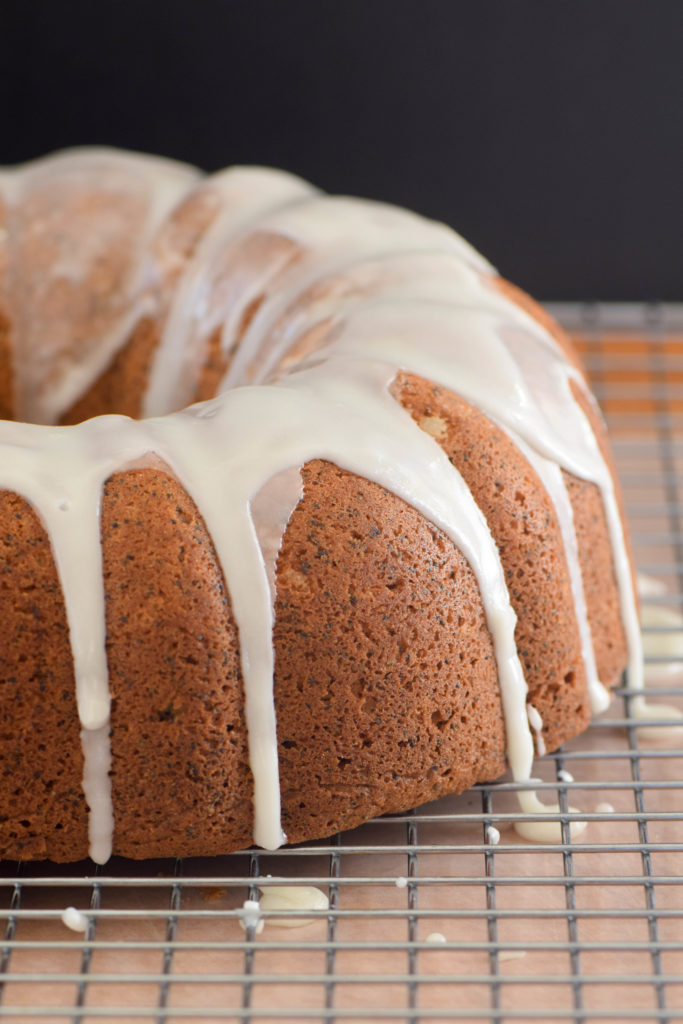 Not content to limit my Purim baking to hamantaschen, I decided that a poppy seed cake was also a fitting Purim dessert. So, I asked my mother to share her recipe. But I am never one to leave a good recipe alone. With citrus season still going strong, I decided to gild the lily, or the cake, with a Meyer lemon glaze. (Mom usually just dusts it with powdered sugar.) Just my way of making this sophisticated, subtly sweet confection more appealing to my giant sweet tooth. If you cannot source Meyer lemons, of course, regular lemons are a perfectly fine substitute.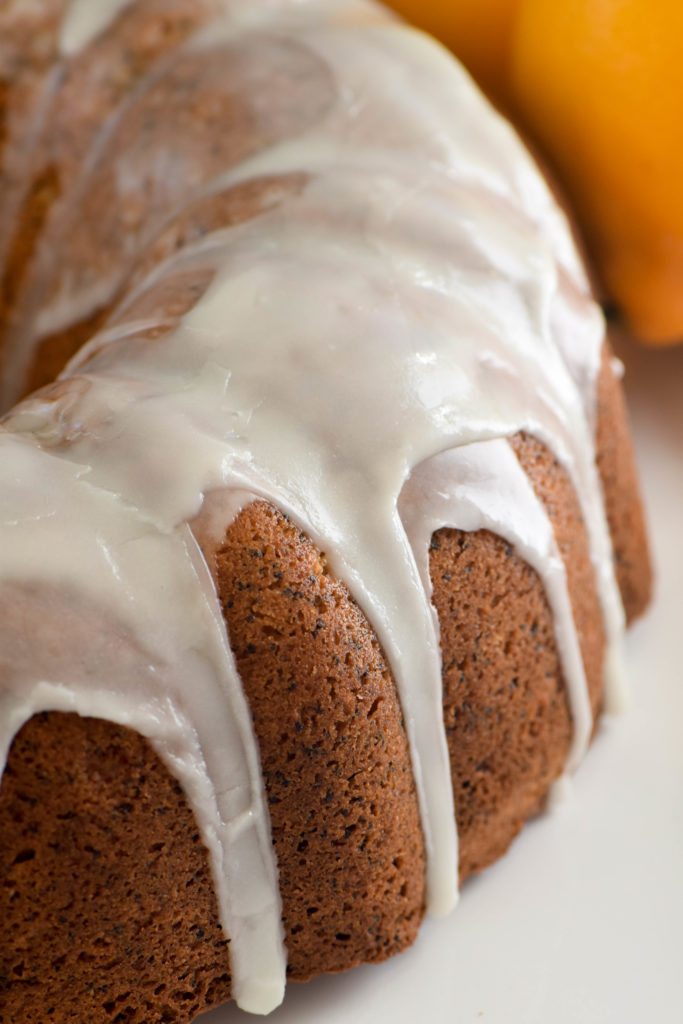 Upon tasting this cake as an adult, I wonder how I ever disliked it. The poppy flavor is not overwhelming but merely contributes a pleasant nutty, spiciness to a delicate, tender cake. A hint of lemon zest in the cake and the lemony glaze add brightness. As desserts go, this poppy seed cake feels light enough to be virtuous, just like Queen Esther.
Soaking the poppy seeds in milk is not part of my mother's recipe and it adds extra step. My mother is generally against extra steps and you may be as well. However, I urge you to take the time to do this one. Soaking softens the seeds' tough outer coating and makes it easier for their unique flavor to infuse the cake. I also prefer the softer texture of the soaked seeds when biting into a piece of cake.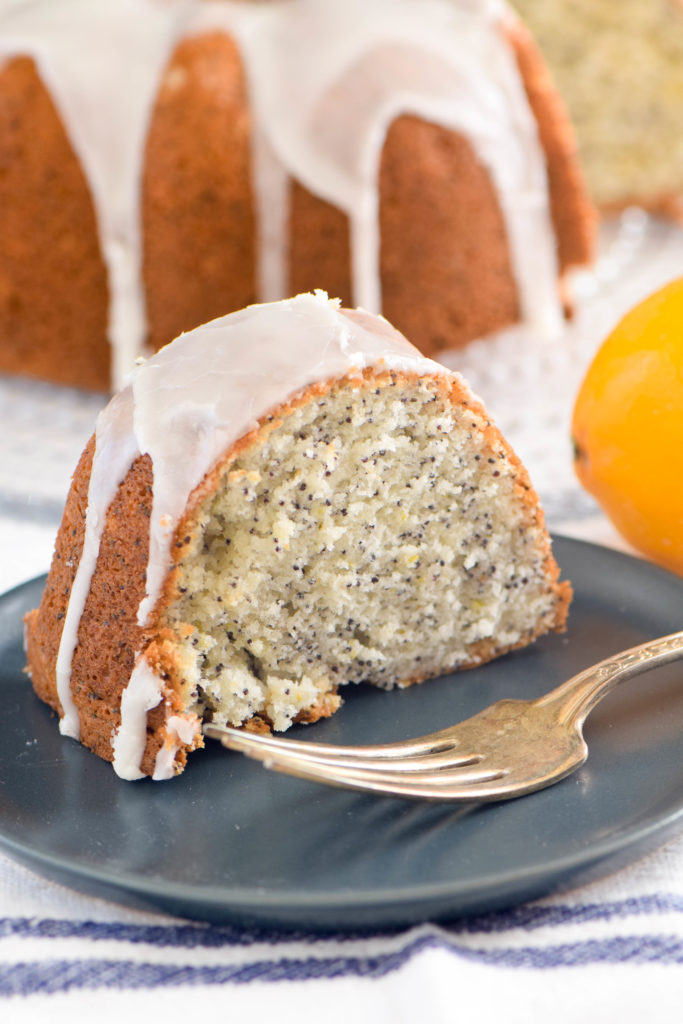 This cake's light, delicate texture comes from whipping egg whites until stiff and carefully folding them into the batter prior to baking. This leavening technique is very useful, but some bakers find it intimidating. The Kitchn has an excellent tutorial complete with video on how to fold egg whites which I recommend.
The key idea is not to deflate the stiff egg whites, which you have spent all that time beating, so do not simply stir them into the batter. Rather, cut down the middle of the batter with a spatula and fold the bottom of the batter over the top. Turn the bowl and do it again. Keep going this way until the whites are fully incorporated. It takes longer than stirring but is critical to achieving the right texture.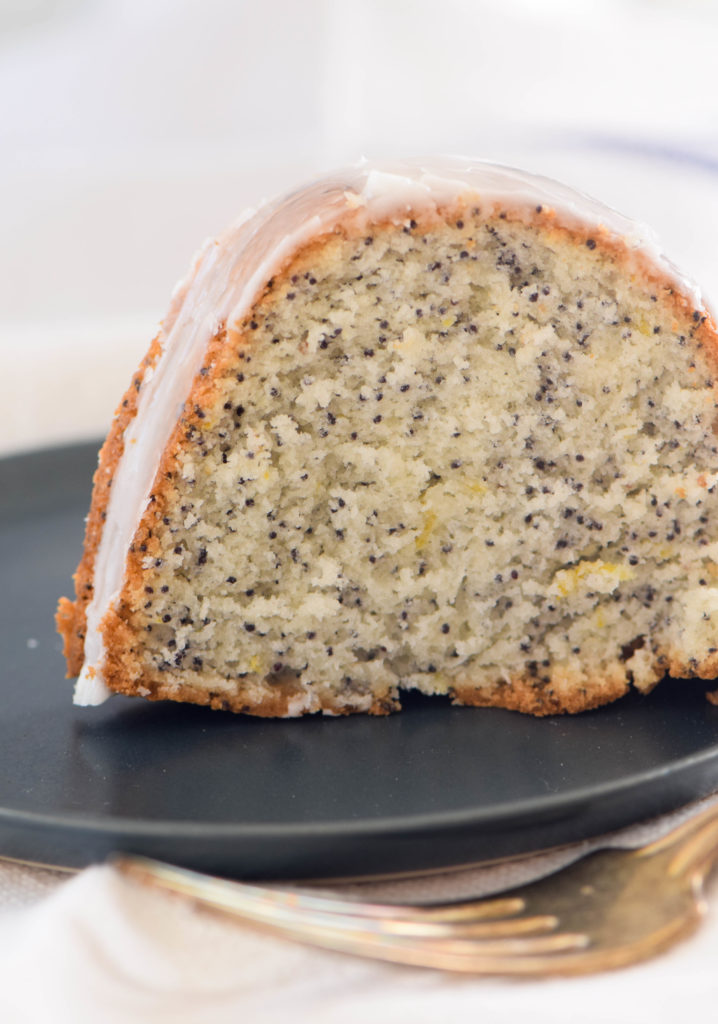 But please do not throw out the egg yolks from those four egg whites! Seriously. Save them to make citrus curd. Or fresh pasta.
Purim begins on Saturday night at sundown, so you have plenty of time to bake this cake for your celebration. But once Purim is over, don't forget about this gem! Next time you are planning a brunch or having friends over for tea, you will want to remember this poppy seed cake with its irresistible lemon glaze.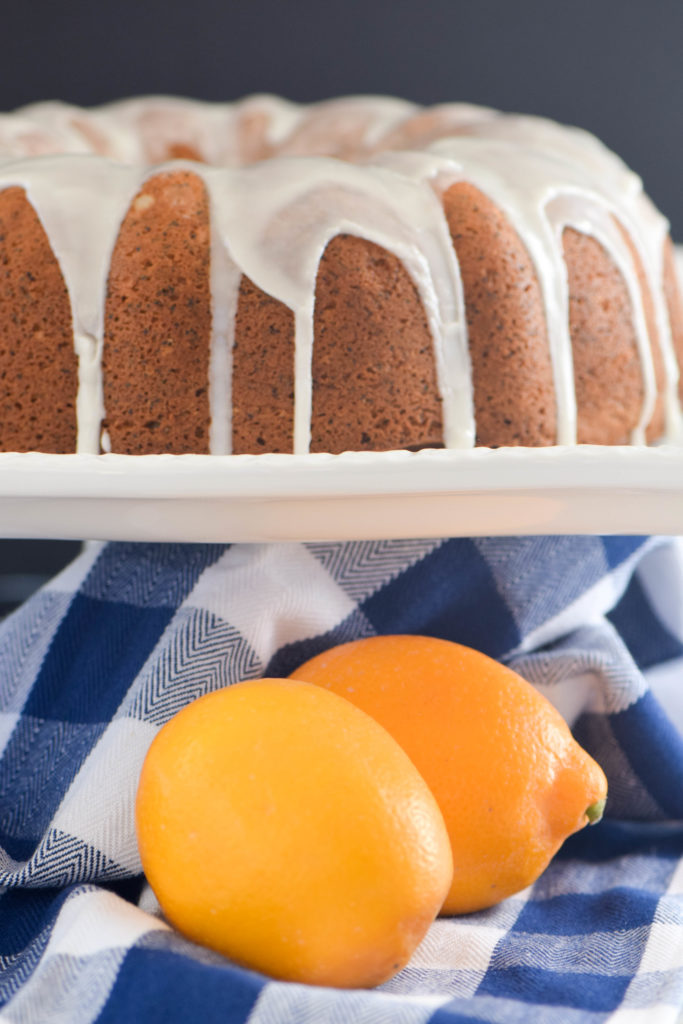 Queen Esther's Poppyseed Cake with Meyer Lemon Glaze
Ingredients
Cake

1 cup whole milk
2 TB honey
1 2.4 oz jar poppy seeds
2 cups cake flour
1/2 tsp salt
2 tsp baking powder
1 1/4 cup sugar
4 oz unsalted butter, at room temperature
Zest of one lemon, preferably a Meyer lemon
4 large egg whites

Glaze

1 1/2 cups powdered sugar, sifted
3 TB lemon juice, preferably Meyer lemons
Instructions
Preheat the oven to 350 and grease a Bundt pan.
In a small saucepan, combine milk, honey and poppy seeds. Gently bring to a boil over medium heat, stirring frequently.
Remove pan from heat and allow to cool. Add the vanilla extract to the milk mixture.
Sift the dry ingredients together in a small bowl.
In the bowl of a standing mixer, cream together the butter and 1 cup of the sugar until light and fluffy.
Alternate adding the dry ingredients and the milk, beginning and ending with the dry ingredients and mix just until combined. Add the lemon zest. Set aside.
Using a different bowl with the stand mixer or a handheld mixer, beat eggs whites until stiff, adding the remaining 1/4 cup sugar at the end once the whites are stiff.
Fold egg white mixture into batter taking care not to deflate the egg whites.
Pour into well-greased Bundt pan and bake 45-50 minutes until the edges begin to pull away from the pan and a toothpick inserted in the middle comes out clean.
Cool in pan for ten minutes before turning out onto a cooling rack. Cool completely prior to glazing.
To make the glaze, whisk together the powdered sugar and lemon juice.
Drizzle the glaze over the top of the cake.
http://www.westoftheloop.com/2017/03/09/queen-esthers-poppyseed-cake-meyer-lemon-glaze/