Schmaltz or rendered chicken fat is a must for traditional Ashkenazi Jewish foods like matzo balls or chopped liver. Learn how to make your own!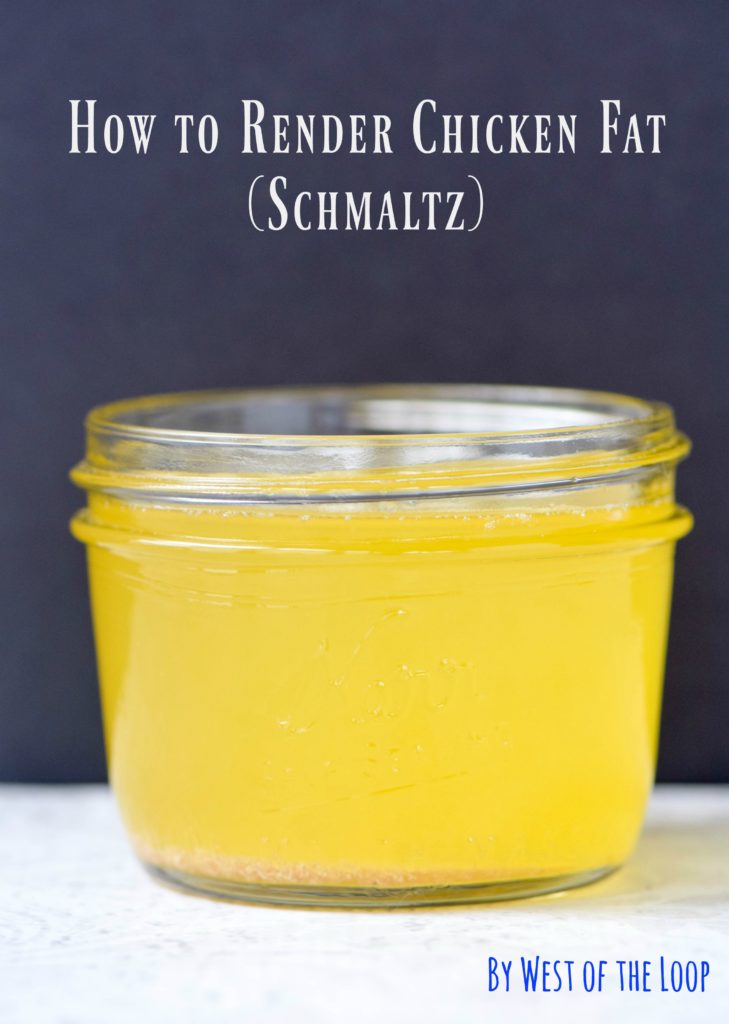 I have many quirky kitchen habits, but I am about to confess to you one the quirkiest: I collect chicken fat. Whenever I make a whole roast chicken, before I cook the bird, I cut off all the visible chunks of fat, such as those under the skin at the neck and tail. I collect these morsels of chicken fat and freeze them.  I learned about this thrifty balabusta trick from Arthur Schwartz's book Jewish Home Cooking.
(By the way, a balabusta is a Yiddish word for a good homemaker, but by "homemaker," we really mean "cook." A food writer I admire recently referred to me as a balabusta and I just about burst with pride.)
When I have saved about two or three cups worth of chicken fat, I use them to make schmaltz or rendered chicken fat. I really start to collect chicken fat in earnest after the first of the year because my need for the stuff takes on a new urgency at Passover approaches. I must have schmaltz to flavor the matzo balls for my seder.
But schmaltz has many uses beyond matzo balls and chopped liver. (Oh my god, it's so good in chopped liver.) It's a delicious fat in which to roast or sauté vegetables. Have you ever seen roast potatoes or French fries made with duck fat on a restaurant menu? Duck fat fries are totally a thing, right? Duck fat, chicken fat — even goose fat! It's all schmaltz. And it's all delicious. You can even just eat it straight spread on bread. That's what I call living your best life.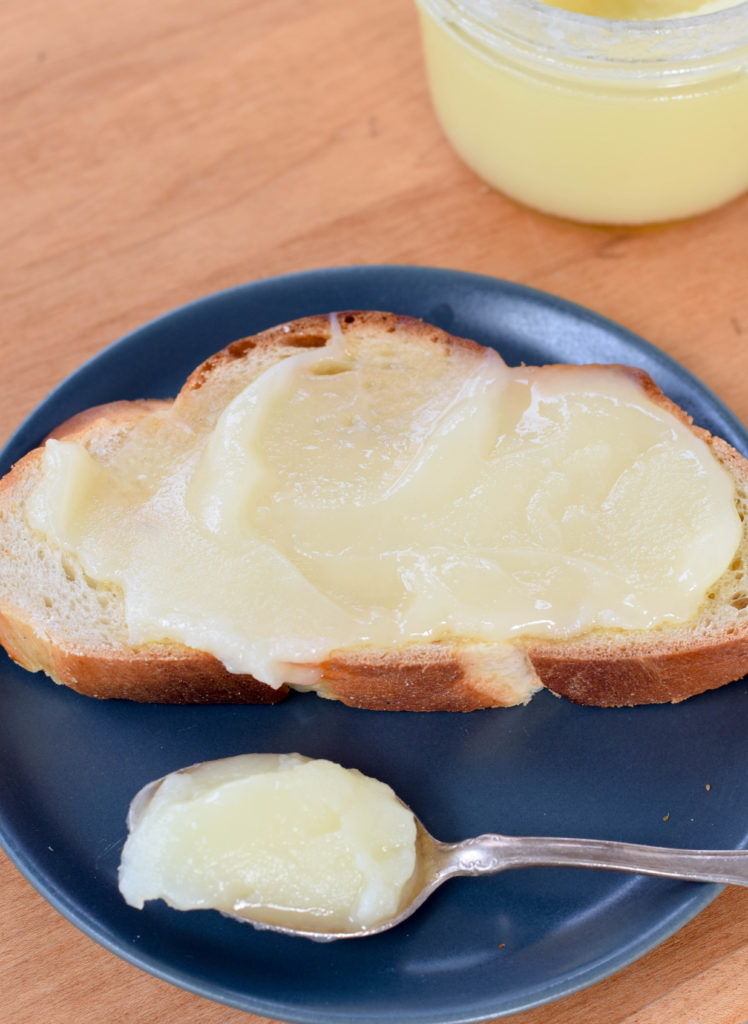 Schmaltz was the predominant fat for Jews from eastern Europe and Russia for centuries. Then, in 20th century America, vegetable oils, and even healthy, virtuous olive oil, took over. Schmaltz was out. The Mediterranean diet was in. Today, schmaltz, along with other Jewish deli favorites, is back and more popular than ever. Michael Ruhlman — who is not even Jewish — wrote a whole book about schmaltz in 2013.
I'm not saying schmaltz should replace extra-virgin olive oil in your kitchen. It really shouldn't. I go through way more EVOO than schmaltz in a year. But there are some recipes where nothing else but schmaltz will do and matzo balls are one of them.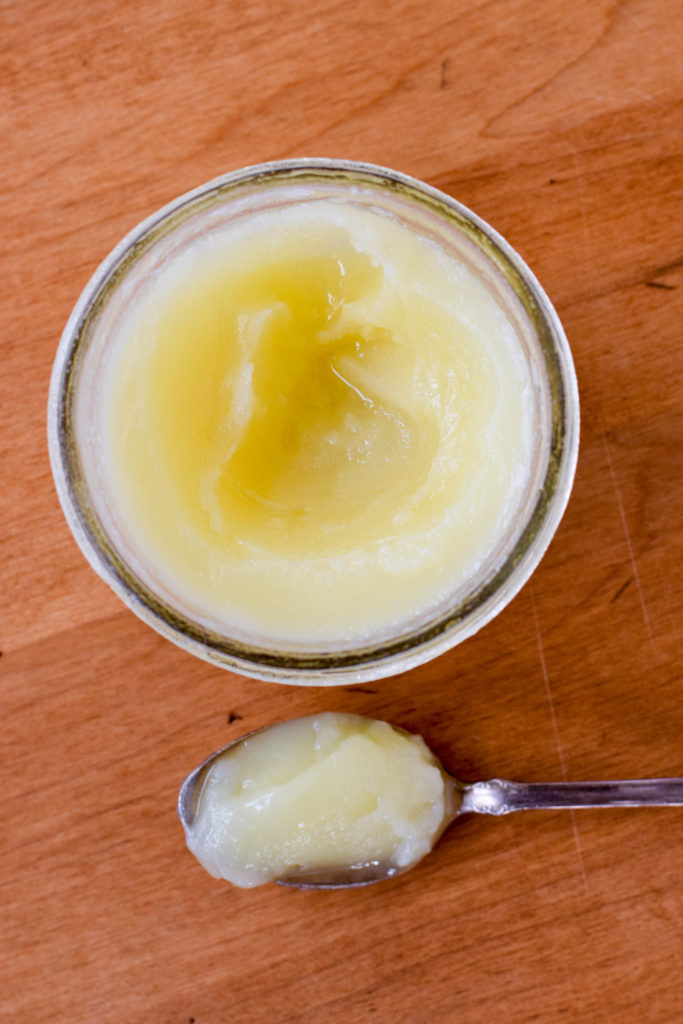 If you want to render your own chicken fat, you can begin to collect chicken fat from raw chickens and freeze it as I do. It will take some time to amass enough fat to render, depending on how often you cook chicken. Another approach is to use chicken skin, which you can collect or beg off your butcher.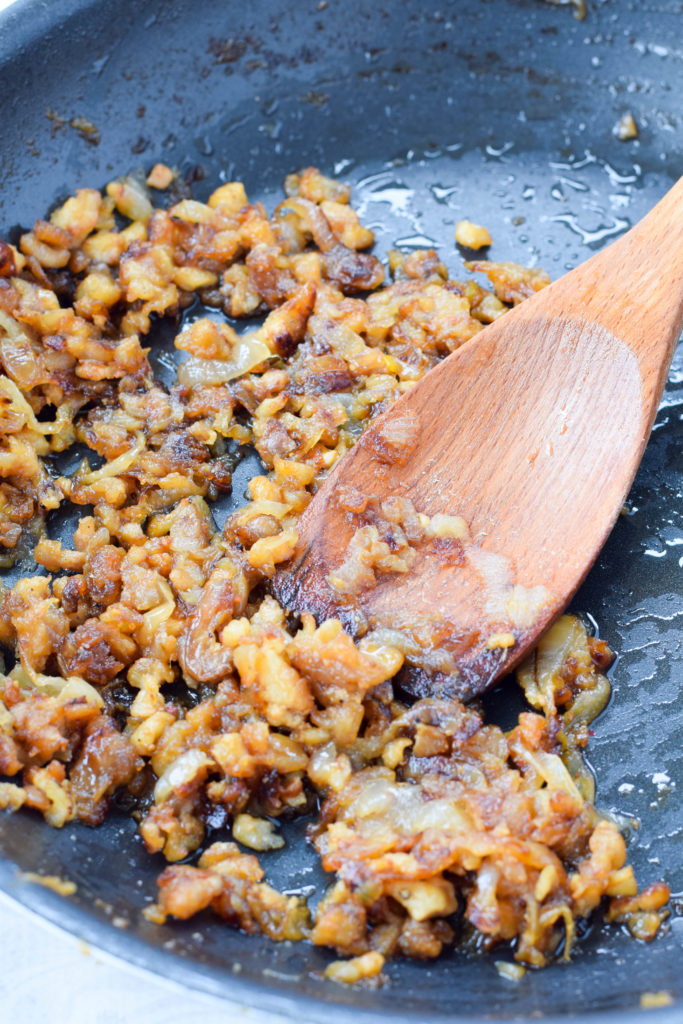 When you cook the fat (or skin) to render it, the solids are left behind. These little morsels, like a sort of chicken cracklings, become brown and crisp and are called gribenes. They may be the worst thing in the world for you. But they are so tasty. I use them, and the onion I cook the schmaltz with, to garnish my chopped liver. Again, Passover is once a year, people.
Once you try matzo balls or chopped liver or roast potatoes made with schmaltz, you'll start collecting chicken fat too. We can all be balabustas together!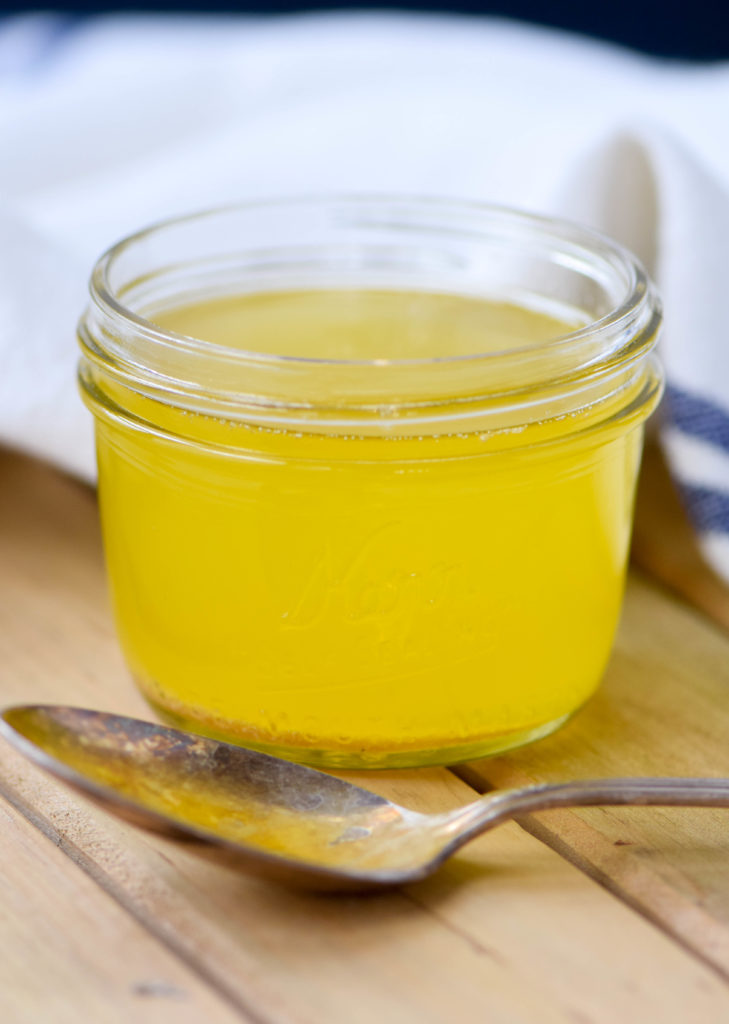 Ingredients
2-3 cups chicken fat or skin, coarsely chopped
1 yellow onion, sliced
Salt and pepper to taste
Instructions
Place the chopped chicken fat or skin and the sliced onion in a large skillet and add water just to cover, approximately one cup.
Bring water to a boil over high heat, then reduce heat to medium or medium-low and simmer the chicken fat until all the water has evaporated and the fat is rendered, about one hour.
Set a fine-mesh sieve over a heat-proof bowl and strain out the solids from the rendered fat.
Return the solids to the skillet and cook on low heat until brown and caramelized, approximately fifteen more minutes. Season well with salt and pepper.
When cooled but still liquid, pour the rendered fat or schmaltz into a clean glass jar and store in the refrigerator until needed. It will solidify when cold.
Store the gribenes and onion in a separate jar. These can be used to garnish salads or spreads, or eaten out of hand as a delicious, sinful snack.
http://www.westoftheloop.com/2017/04/06/render-chicken-fat-schmaltz/