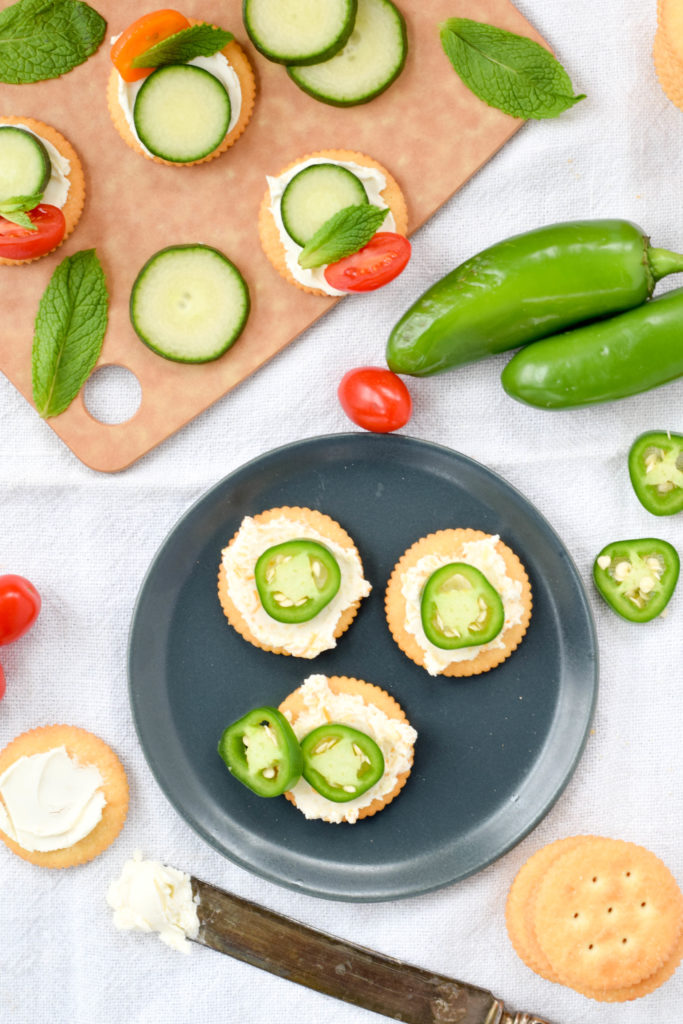 Is the best thing about RITZ Crackers their taste? Or is it their flaky texture? No, the best thing about RITZ Crackers is how they work equally well with both sweet and savory toppings. Whether you are in the mood for something spicy, cheesy, fresh, crunchy, fruity, or chocolatey, RITZ Crackers are the perfect base for any combination you can dream up.
When creating the perfect topping for your RITZ Cracker, the only thing holding you back is your imagination. Be inspired by the ingredients you have on hand and consider how well they will pair with the taste of RITZ. It's called RITZpiration!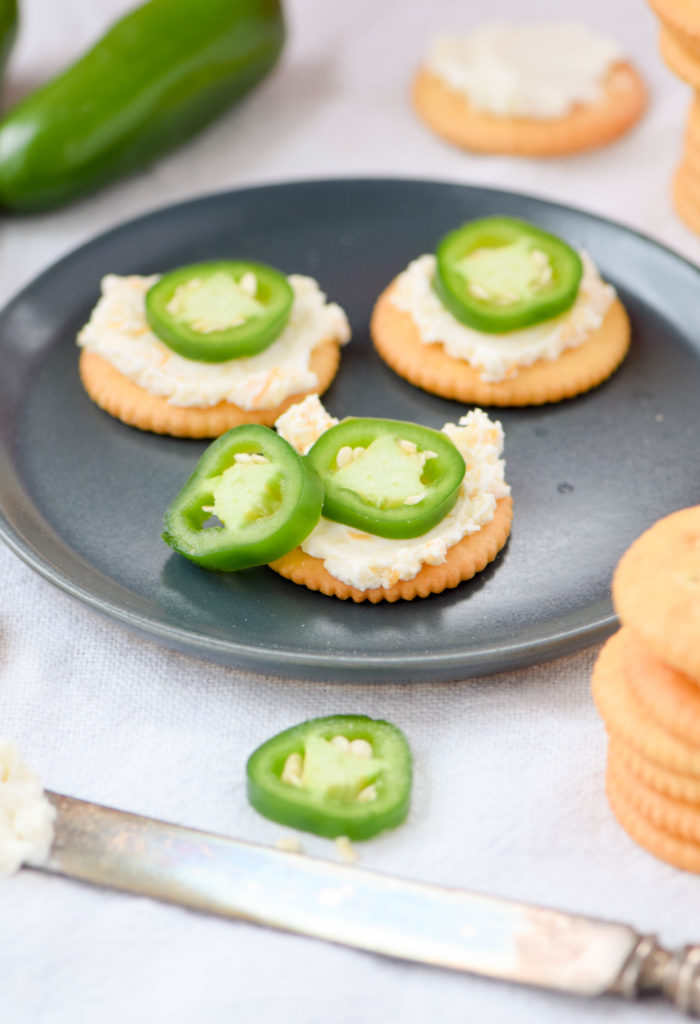 To show you how easy it is to create your own sweet and savory RITZpiration recipes, I'm going to give you four –yes, four! — ideas for quick yet elegant snacks using RITZ Crackers and smooth, luscious cream cheese. Two are savory and two are sweet to please every palate.
Do you love spicy, cheesy snacks? Then try this recipe for a Jalapeño Popper Topper from RITZ Crackers.
36 RITZ Crackers
4 oz. of cream cheese at room temperature
1/2 cup shredded Mexican cheese blend
3 jalapeno peppers, sliced.
Mix the cream cheese and shredded cheese until blended. Spread on RITZ Crackers and top each with a jalapeno slice. This recipe serves twelve guests, so invite the whole block!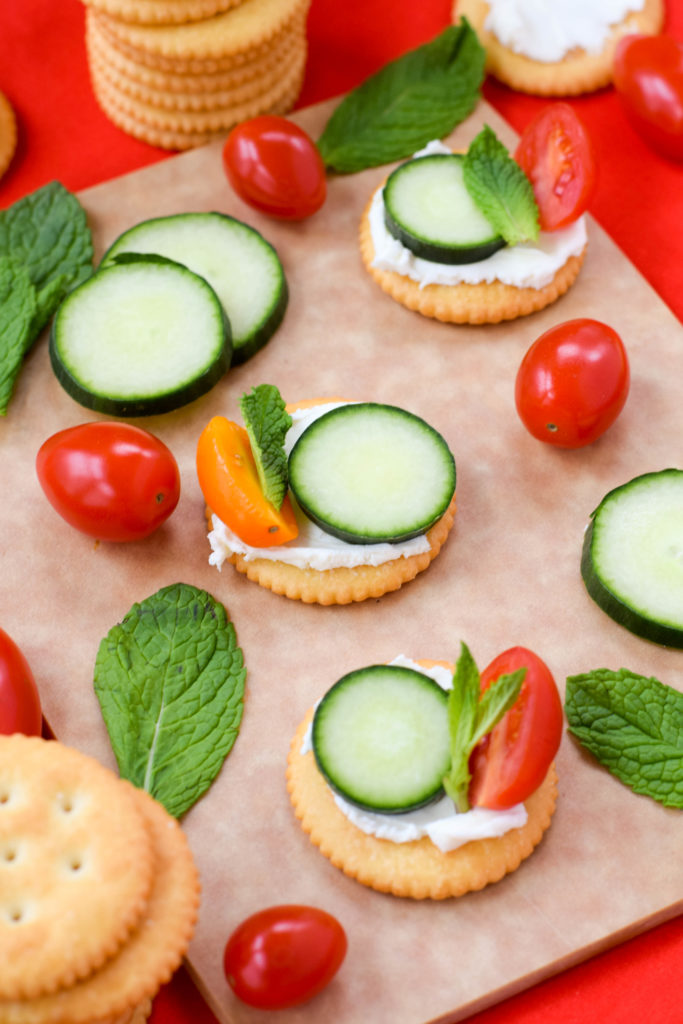 My savory RITZpiration recipe was inspired by the Middle Eastern bread salad fattoush with the crunchy RITZ Crackers standing in for the usual toasted pita. This snack is so fresh and crunchy yet so simple to make. Your friends and family will love it!
36 RITZ Crackers
4 oz. cream cheese, softened
6 mini seedless cucumbers, sliced
1 pint grape tomatoes, halved
2 oz. fresh mint
Spread the softened cream cheese on the RITZ Crackers. Top each cracker with a slice of cucumber, half a grape tomatoes and a mint leaf. Serve.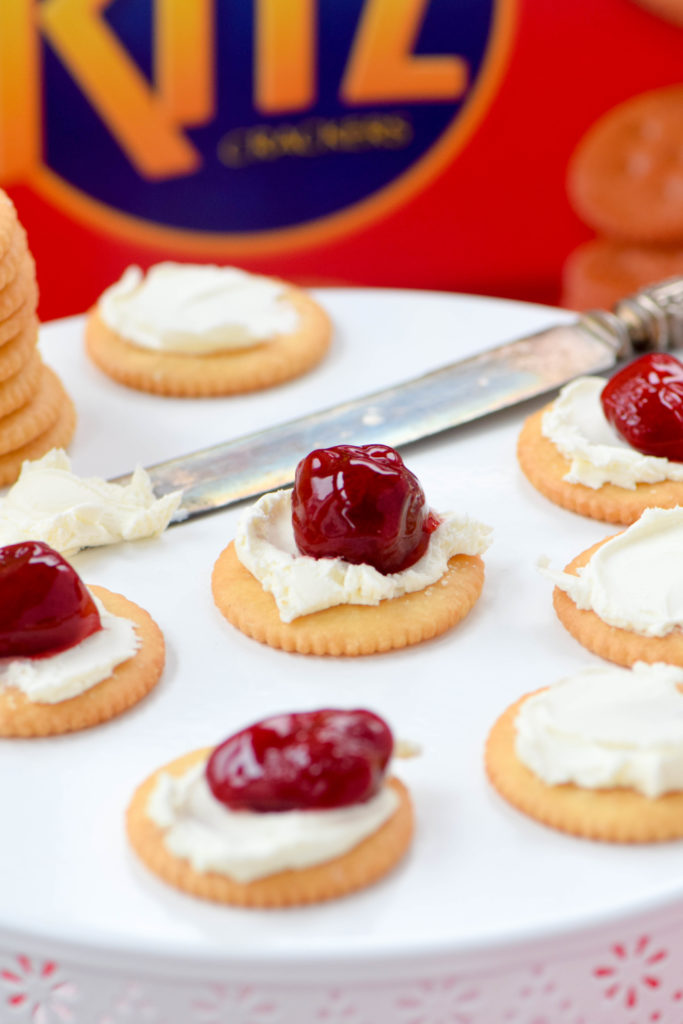 What about when you want a bite of something sweet? The rich taste of RITZ Crackers complements your favorite dessert flavors from fruit to chocolate. Try these RITZ Strawberry Cheesecake Bites with the RITZ Crackers standing in for the cheesecake's crust.
24 RITZ Crackers
4 oz cream cheese, softened
1/2 cup strawberry pie filling
Spread crackers with cream cheese and top each one with a berry. Makes twelve servings! (If strawberry is not your thing, experiment with your favorite homemade or store-bought pie filling like cherry or blueberry.)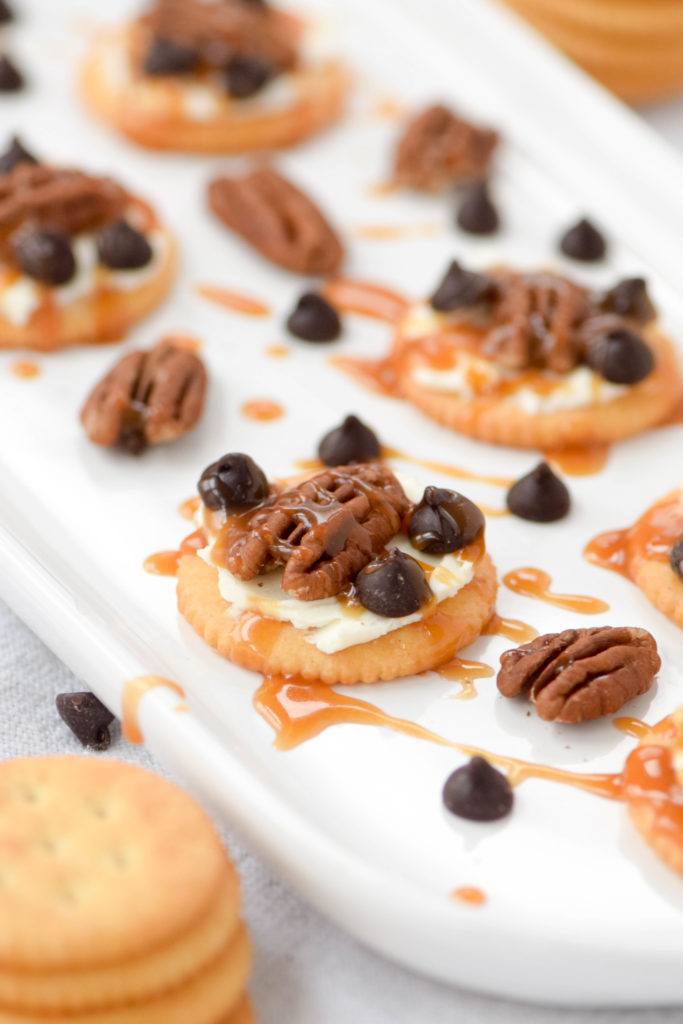 If you are a chocoholic, like I am, you must try my RITZ Cracker Turtle Cheesecake Bites. With pecans, caramel sauce, and chocolate chips, these RITZ Cracker Turtle Cheesecake Bites are my family's favorite. And they are so easy to make – even the kids can do it!
24 RITZ Crackers
4 oz. cream cheese softened
24 pecan halves
72 chocolate chips
1 jar caramel sauce, warmed
Spread the crackers with cream cheese. Top each with a pecan half and 3 chocolate chips. Drizzle warm caramel sauce over the crackers. Enjoy!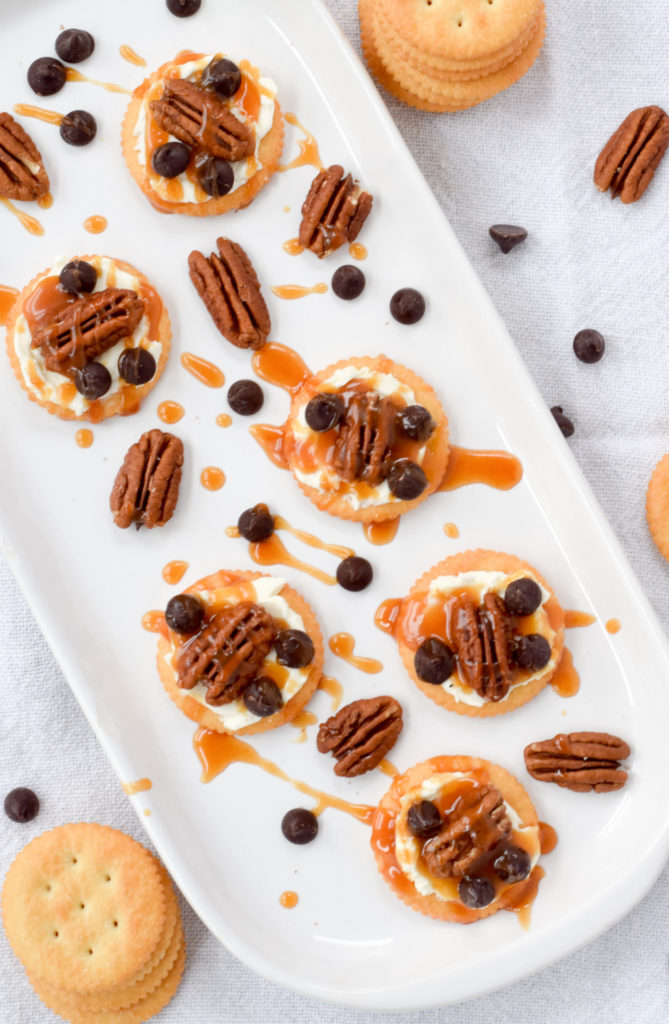 Now that I have convinced you that RITZ Crackers are the only cracker you need for all your favorite sweet and savory snacks, all that is left is for you to go to Jewel and pick up RITZ Crackers and cream cheese. To make it even easier, right now you can save $1 on cream cheese (8 oz. or larger, selected varieties) when you buy 2 boxes of RITZ Crackers (10.3 oz. or larger, selected varieties).
Spread the RITZpiration! Tell me: what is your favorite way to top a RITZ Cracker?
I was selected for this opportunity as a member of CLEVER and the content and opinions expressed here are all my own.