This post and my trip to Saskatchewan were sponsored by Lentils.org. As always, all opinions expressed herein are entirely my own.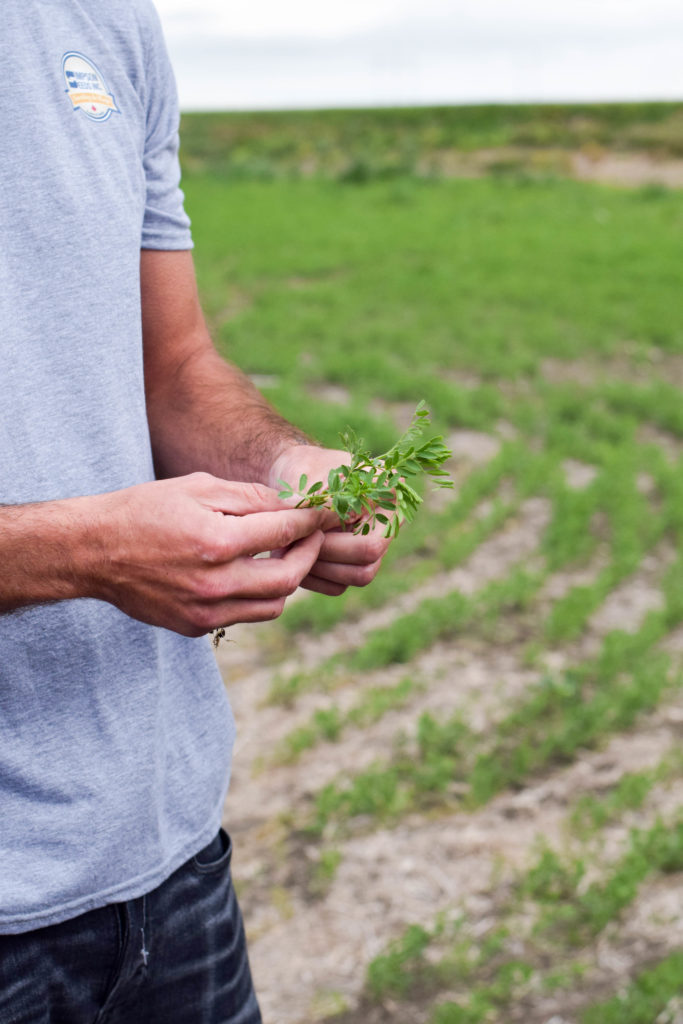 As those of you who follow me on social media know, I recently had an amazing opportunity to visit a lentil farm in Saskatchewan, Canada. Lentils.org invited me and a handful of other influencers (Samantha from Five Heart Home; Taylor from Food Faith Fitness and Denisse from Le Petit Eats) to Regina, the capital of Saskatchewan, to see how Canadian farmers grow and export lentils to countries all over the world and to learn more about how to prepare these astonishing versatile little pulses.
I learned so much on my trip and have so much I want to share. So consider this part one of a two-part series. In this post, I am going to share some images from my trip and tell you about what I learned. And later this week, I am going to share a recipe for one of my favorite dishes made with lentils: mujadara, a Middle Eastern lentil and rice dish that is wildly popular in Israel.
Why did I travel all the way to western Canada to learn about lentils? Well, Canada is the world's leading producer and exporter of lentils. And the province of Saskatchewan produces 95% of Canada's lentils. So basically Saskatchewan is the world lentil capital. And if you were not already sure that today's economy is truly global, think about this: Saskatchewan lentils are exported to such far-flung places as India, Bangladesh, Turkey and Iran.
Lentils have a short growing season — probably a good thing in western Canada! In Saskatchewan, lentils are planted in early May. Lentil plants grow only 24 inches tall, with the seeds being produced in pods attached to the plant. There are between one to three lentils per pod. The lentils are then harvested in their dry form typically in mid-August. So in late June, the plants we saw were still quite immature.
While in Saskatchewan, we visited Simpson Seeds, a independent, family-owned business that propagates specialty seeds, as well as buys, processes and exports crops like lentils, peas and chick peas. We toured a Simpson Seeds facility and saw everything from lentils growing in the fields to dried lentils being graded, cleaned and bagged for export.
Simpson Seeds may seem isolated in rural Saskatchewan, but it is an incredibly sophisticated operation. The company cares for the soil by carefully planning its crop rotation and working to minimize the use of fertilizers. Their goal is to protect and nurture the land to maintain a farming legacy for future generations.
When lentils grown on nearby farms come to Simpson Seeds processing plant, they are cleaned and inspected multiple times to ensure the highest quality product. Simpson Seeds employees visually inspect a sample of lentils off of the delivery truck to ensure the grade matches what was declared. (There are 12 different grades!) If the grade is a match, the delivery is accepted and lentils are moved into a grain storage bin until it is time to clean them.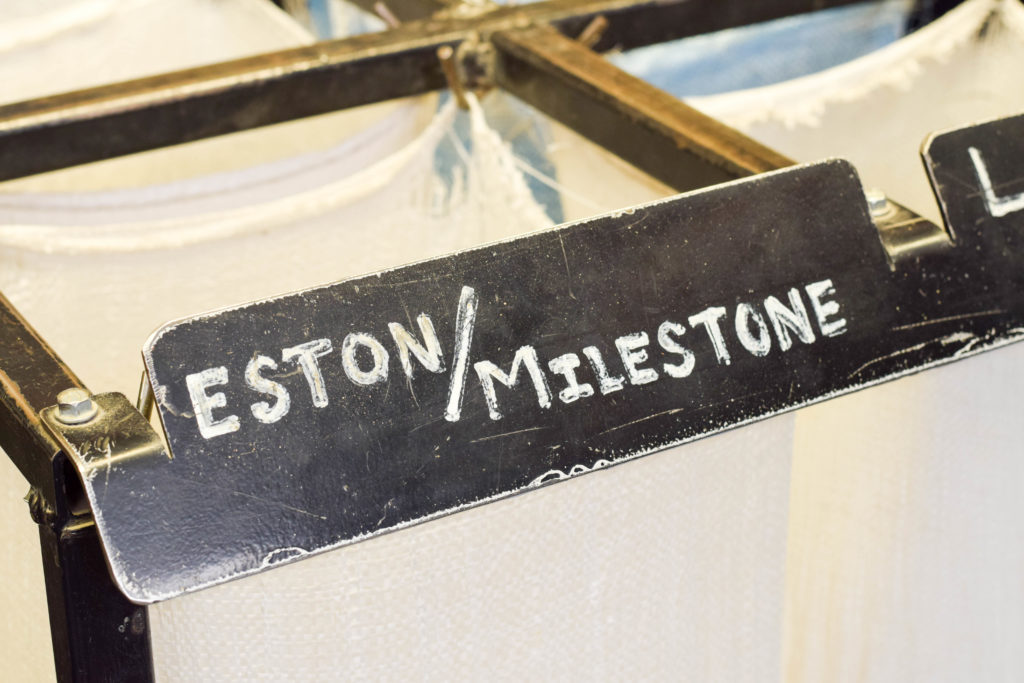 Lentils are sorted by weight, size, then color – these three techniques result in only uniform and top quality lentils are left in the end. Lentils are then bagged and screened for any metal or foreign objects and placed into shipping containers or pallets for delivery to their final destination. When we were there, we saw employees bagging lentils bound for Iran in special bags labeled in Farsi script. Indeed, Simpson Seeds has shipped its products to over 80 countries worldwide and states that is goal is to nourish the world.
Yet at the same time, Simpson Seeds remains a family-owned and operated business. Cousins Elyce, the Director of Marketing and Business Development, and Trevor, who works on the agriculture side, gave us  the tour of the facility. Overall, five members of the third generation of Simpsons work for the company. Elyce expressed the company's determination to remain independent and family-owned while continuing to grow and compete in a global market. That's pretty impressive!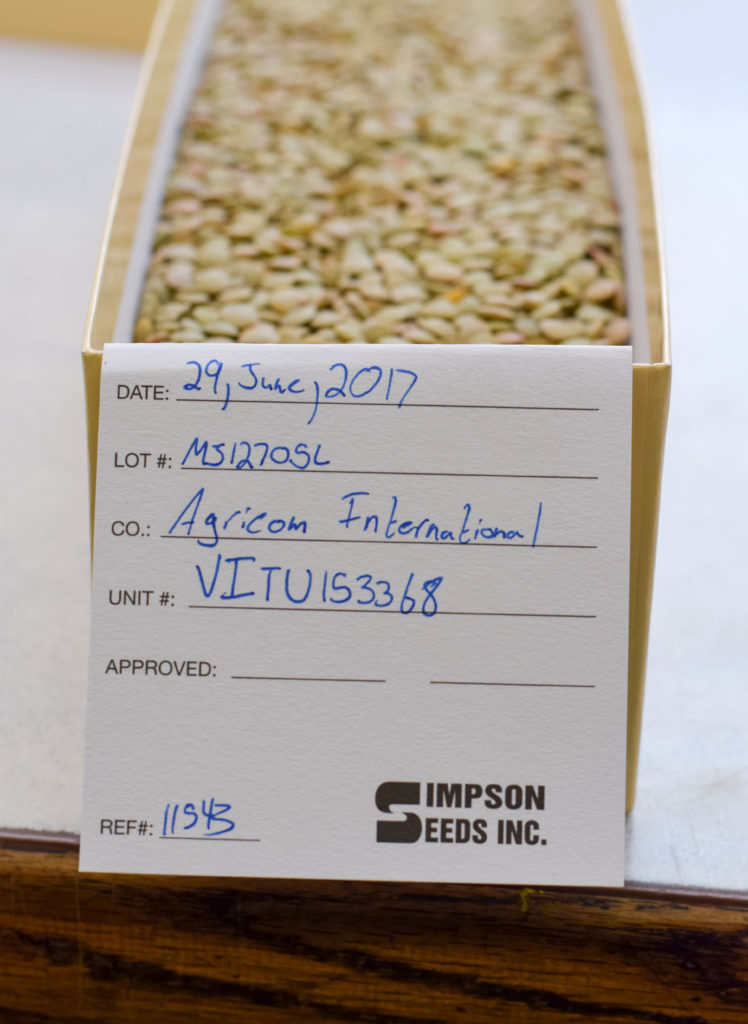 Lentils and other pulses, like chick peas and fava beans, are staple foods for people all over the world because they are high in fiber, an important source of vegetable-based protein, and contain key vitamins and minerals like iron, potassium, and folate. (Pulses, by the way, simply means the edible seeds of legumes. And lentils are in fact seeds. If you rehydrate them, they will sprout! I'm currently sprouting some lentils in my kitchen for yet another lentil recipe.)
There are many varieties of lentils from the familiar red and brown lentils to the more exotic black Beluga lentils or the exquisite green Puy lentils, which originally came from France. Each variety behaves a little different. Red lentils tend to break down in cooking, making them perfect for soups or porridges, like dal. Brown and French green lentils will hold their shape once cooked, so they are often used in salads. (But cooked brown and French green lentils can easily be pureed and added to baked goods, energy bites or smoothies for a boost of protein! No one will know they are there, I promise!)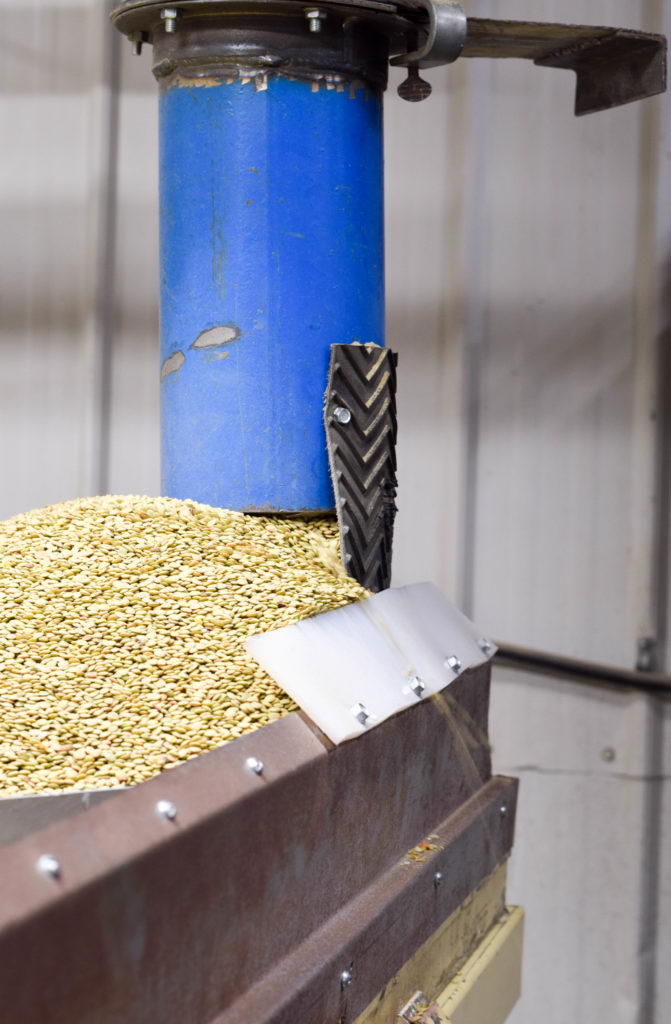 I love to cook with lentils because unlike beans, they do not need to be soaked prior to cooking. Indeed lentils become tender and ready to eat in under 30 minutes. So helpful for weeknight cooking! Lentils are a versatile and delicious source of vegetable protein. In the winter, red lentil soup is a favorite as is my Lentil Shepherd's Pie. In the summer, lentil salads are light, refreshing and incredibly nutritious. Try this Lentil Salad with Corn, Tomatoes, Mozzarella and Basil from my friend Samantha at Five Heart Home.
One of my favorite things about lentils is that they appear in so many global cuisines. Indian dal; French lentil salads and Wednesday's recipe: Middle Eastern mujadara! Stay tuned for my Jewish take on lentils!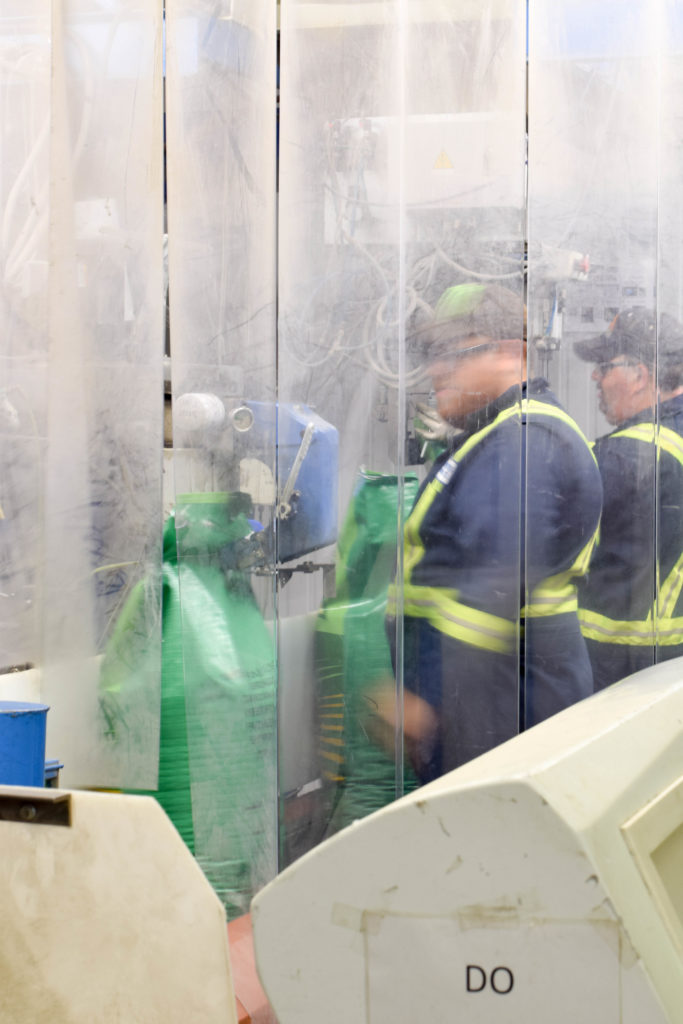 Full disclosure time: Lentils.org invited me on a press trip to Saskatchewan to learn more about lentils. In addition to covering my travel expenses, they have compensated me for my time and work on this post. All opinions expressed herein are entirely my own.
SaveSaveSaveSaveSaveSave