Ketchup isn't just for tomatoes anymore. Try this sweet-and-sour peach and nectarine ketchup on chicken, turkey burgers and, my favorite, sweet potato fries!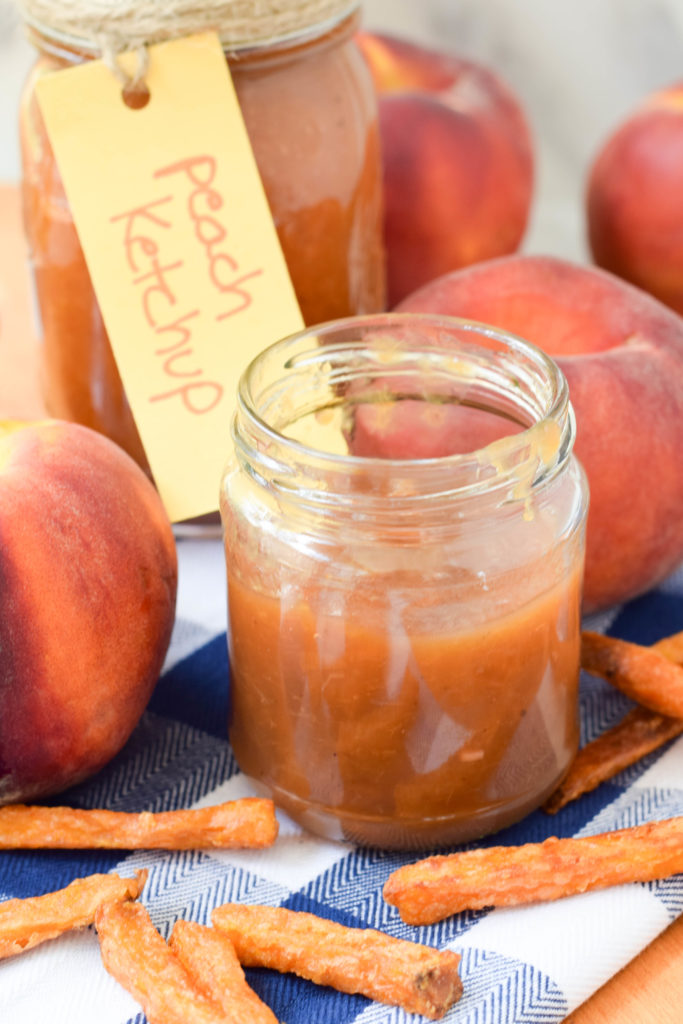 Last week, I returned home to find a box of softball-sized peaches and nectarines on my doorstep courtesy of the Washington State Stone Fruit Growers. This year I am serving as a Canbassador for Sweet Preservation, Northwest Cherry Growers' preserving website. Be sure to check out that site for recipes, canning labels, and more. Being a Canbassador is a pretty sweet gig, alright. As sweet as a perfectly ripe peach, in fact.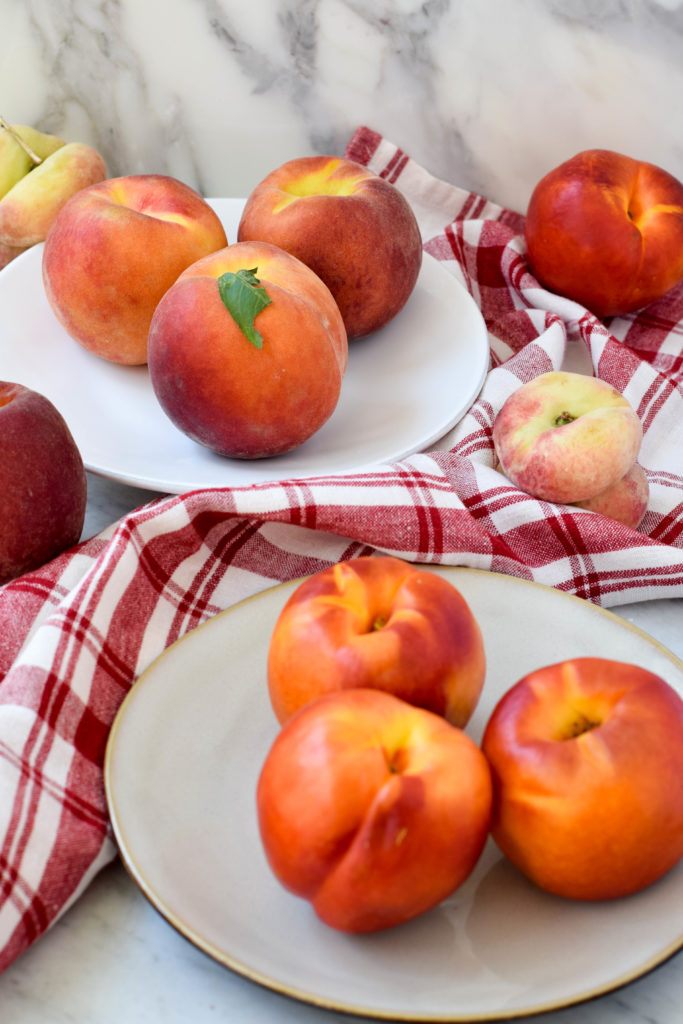 I was so excited to receive all this beautiful fruit because my new cookbook, The Joys of Jewish Preserving, is full of recipes that use peaches from delicate Peaches in Honey Syrup to a summer-to-fall Peach-Fig Jam. Peaches are one of the fruits mentioned in the Talmud, a collection of writings on Jewish civil and ceremonial law and legend, and they grow abundantly throughout the Jewish diaspora. These days, of course, Washington State is home to some of the finest peaches and nectarines you will find.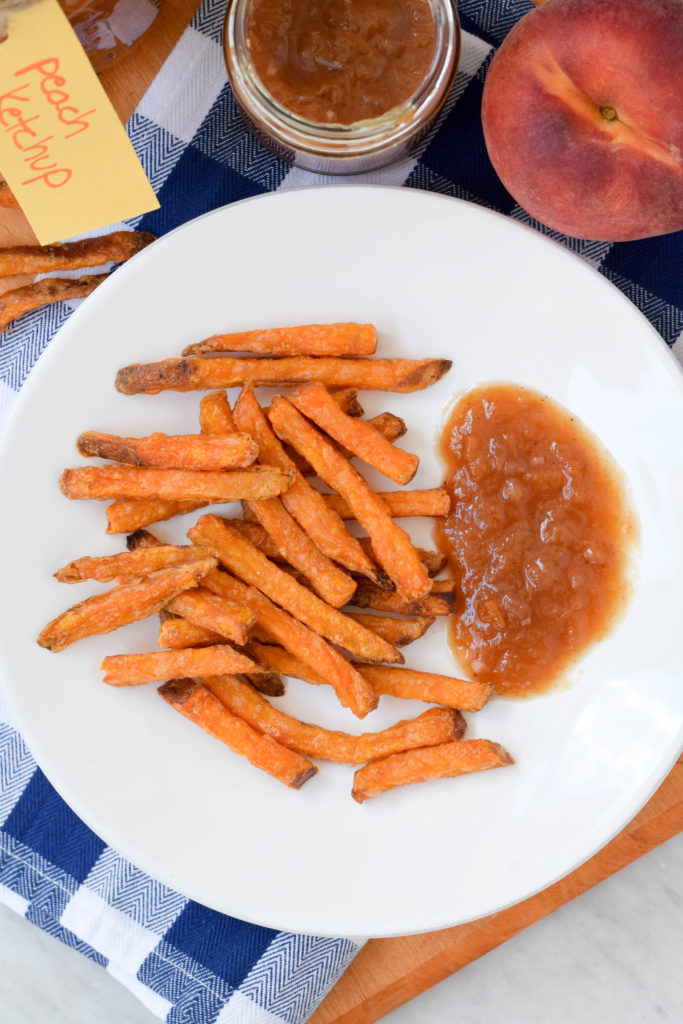 Speaking of nectarines, I just recently learned nectarines and peaches are basically the same fruit. The only difference is the peaches' fuzzy skin versus the nectarines' smooth skin. Otherwise, they are interchangeable. Maybe you knew this already, but I was shocked. Why, then, does one of my children claim to like nectarines but not peaches?
One of the peach recipes in my book is for a Sweet and Sour Peach Ketchup. If that surprises you, you should know that ketchup made with tomatoes is a fairly recent innovation. Ketchup, which is really just a slow-simmered sauce made with fruit, vinegar, and spices, had a long history in Asia and Europe long before the people of those continents encountered tomatoes, which are, after all, a New World crop.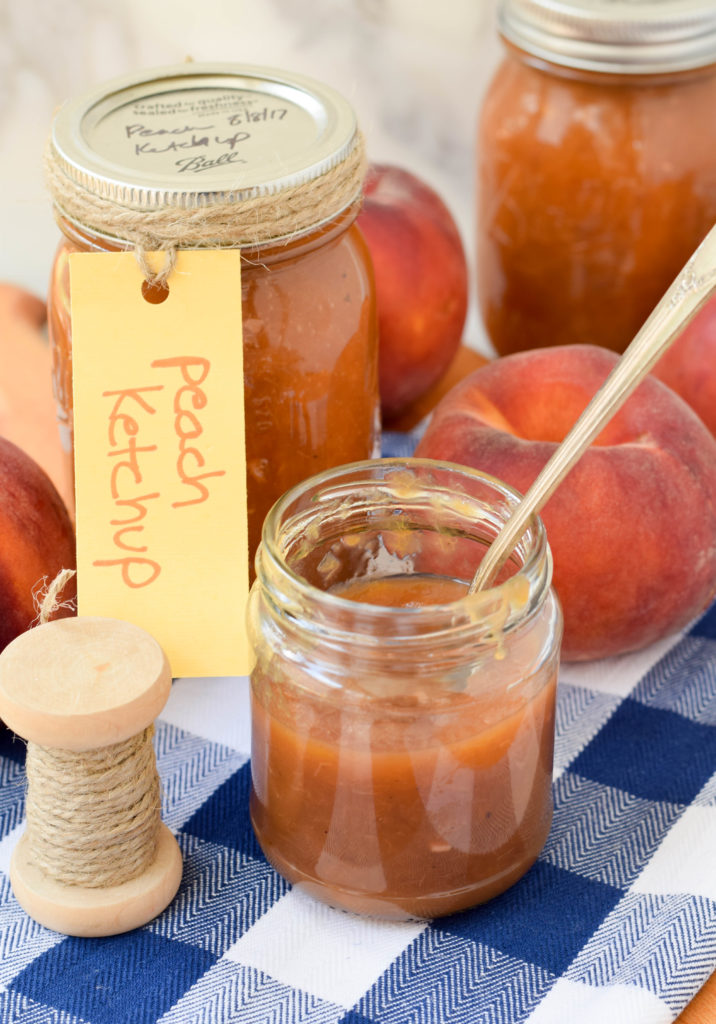 The combination of sweet and sour flavors, such as ketchup's combination of fruit and vinegar, is a hallmark of Ashkenazi Jewish cuisine. Gil Marks notes in the Encyclopedia of Jewish Food that preparing dishes ahead of time to serve on Shabbat, in keeping with the prohibition against kindling a fire on the holiday, led Jewish cooks to rely on vinegar as a preservative. Sweet flavors were then added to cut the sharpness of the vinegar. Fruit + Vinegar + Sugar = ketchup.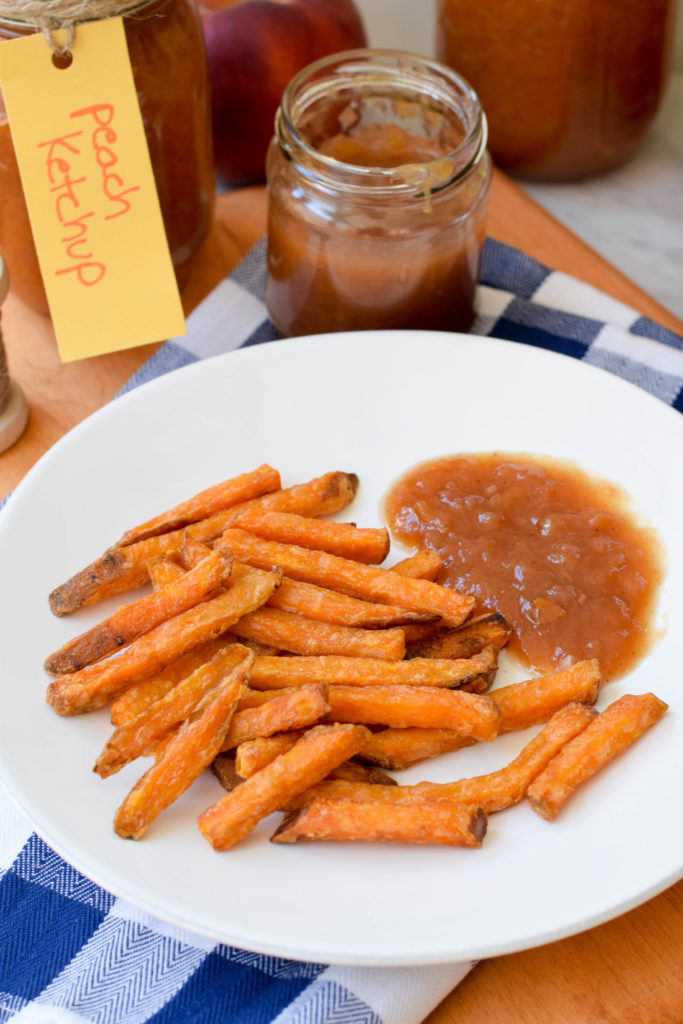 For centuries, Jewish cooks made ketchups of all kinds with the fruits and vegetables available to them. In The Joys of Jewish Preserving, I updated the tradition to create a peach ketchup. When the fruits from the Washington State Stone Fruit Growers arrived, I could not wait to make this recipe again using a mix of peaches and nectarines. The sweet, tangy flavor of this ketchup is outstanding on turkey burgers and chicken sandwiches. My family also enjoys it on sweet potato fries.
If you like this recipe for Sweet and Sour Peach Ketchup, please take a look at my new cookbook The Joys of Jewish Preserving for many more modern updates of traditional recipes, including several peach recipes. And for a lot more information about stone fruits, be sure to visit the Washington State Stone Fruit Growers Facebook page and the Sweet Preservation website for beautiful canning labels, canning crafts and ideas on how to host a preserving party.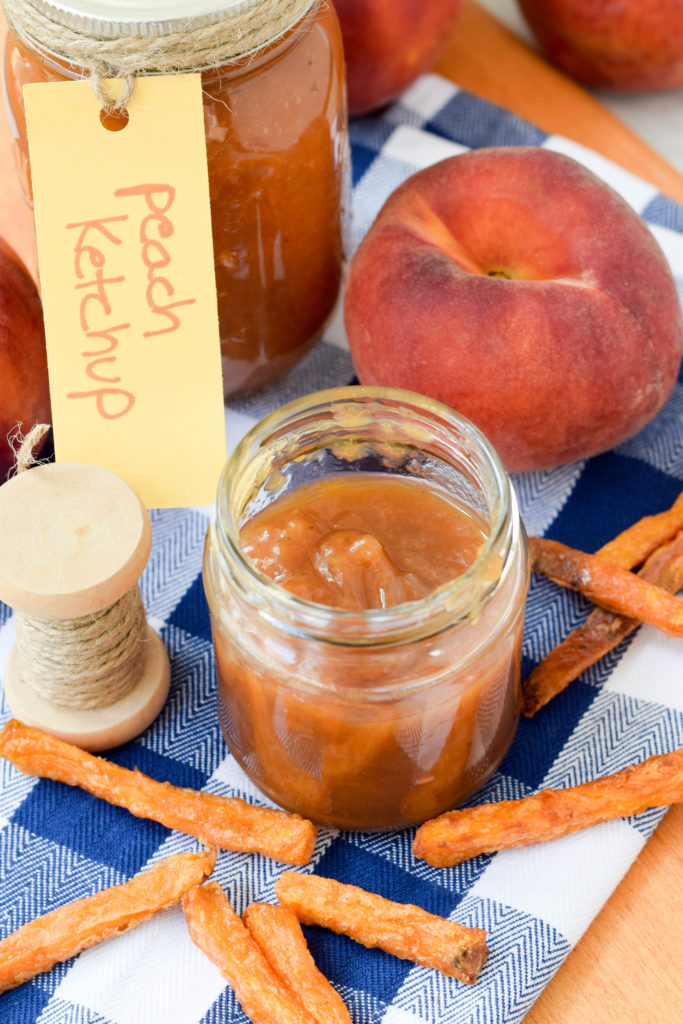 Ingredients
5 lb. yellow peaches or nectarines, or a mix, peeled and diced
1 yellow onion, diced
3 cloves garlic, minced
2 cups apple cider vinegar
1 1/2 cups brown sugar
1 TB pickling salt
1 tsp ground cloves
1/2 tsp nutmeg
Pinch of cayenne pepper
Instructions
Prepare a boiling water bath and heat six 8-ounce jars.
Combine all of the ingredients in a large saucepan and bring to a boil over high heat. Turn the heat down and simmer until peaches are soft, about 10 minutes.
Purée the mixture using an immersion blender or in batches in a food processor.
Return the mixture to a boil, reduce the heat again, and simmer until ketchup is thick, spreadable, and will mound up on a spoon, 1 to 1 1/2 hours.
Ladle ketchup into clean, warm jars, leaving 1/2 inch of headspace at the top.
Bubble the jars and wipe the rims with a damp cloth.
Place the lids on the jars and screw on the rings just until you feel resistance.
Process the jars in a boiling water bath for 15 minutes.
Allow to cool in the water for 5 minutes before removing.
Store in a cool, dark place for up to 1 year.
http://www.westoftheloop.com/2017/08/12/stone-fruit-ketchup/
Full disclosure time: In exchange for acting as a Canbassador for Sweet Preservation, I received a shipment of mixed stone fruit free of charge. I have not been compensated for this post. All opinions expressed herein are entirely my own.