Leek patties, or keftes de prasa, are a classic Sephardic holiday dish. This vegetarian version is a perfect appetizer for your Rosh Hashanah table.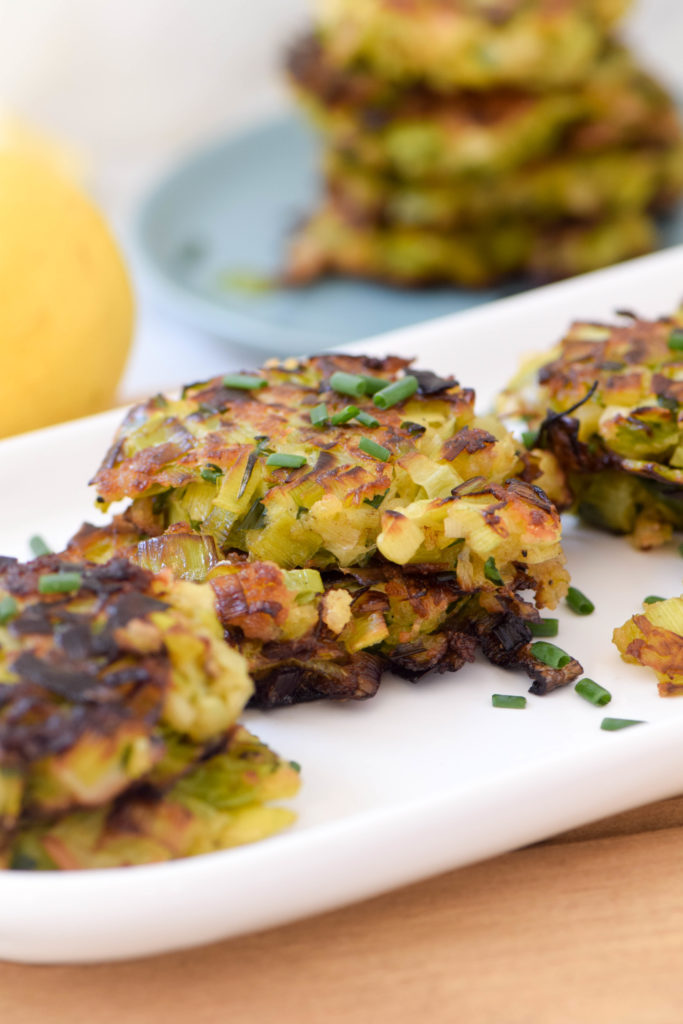 Keftes de prasa, or leek fritters is one of those dishes that is beloved throughout the Sephardic world, especially Turkey, Greece and Romania, but little known in America, where most Jews are of Ashkenazi origin. It's time for that to change.  With fall being peak season for leeks, these sweet, tender fritters are the perfect appetizer for your Rosh Hashanah meal.
And, naturally, leeks are also a symbolic food for the start of the new year. The word for leek in Hebrew is related to the word kareyt, which means "to cut." Prior to eating leeks on Rosh Hashanah, Sephardic Jews recite a special prayer that those who wish to hurt them will instead be cut down.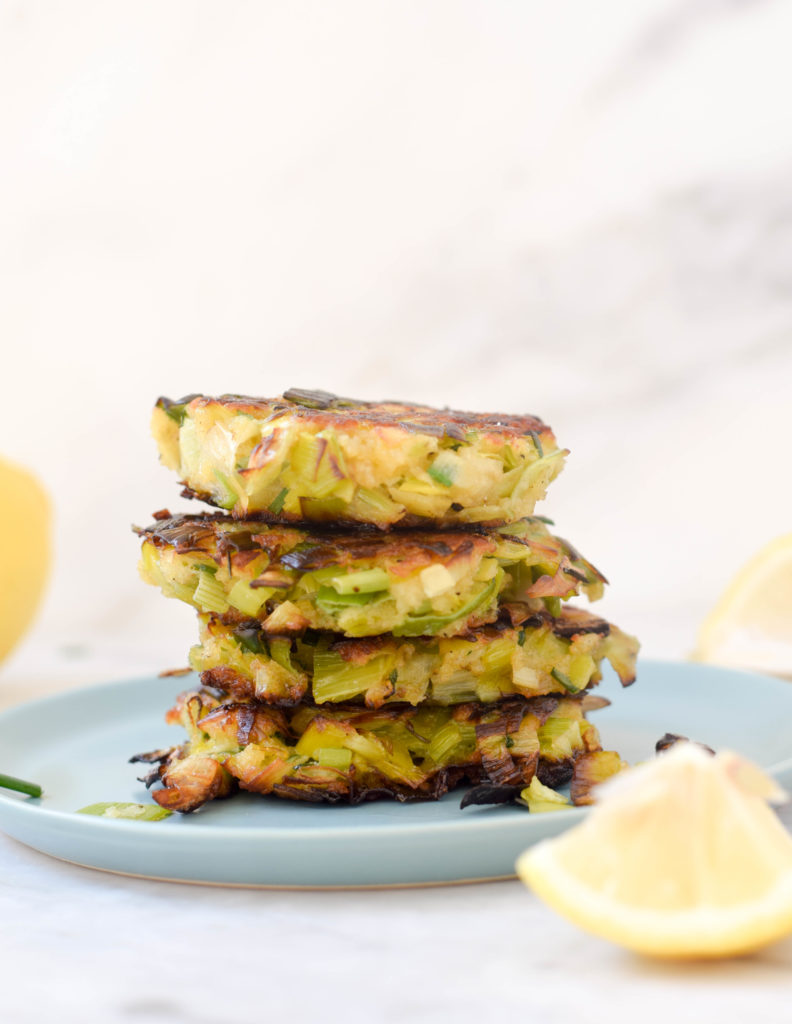 If you have not cooked with leeks before, you are in for a treat. Taste-wise, these members of the allium family are like a mild, even-tempered cousin of onions. When sautéed on the stove, they become sweet and tender, making them easy to form into fritters with the help of some egg and bread crumbs.
However, leeks can be shockingly dirty. If your children tried to walk into the house with as much dirt on them as your average leek has, you would make them go outside and hose off.
To prepare leeks, I trim off the root and the top — you only really want to eat the white and light green parts. Then I peel apart the layers one at a time and rinse in between each layer. If the leeks are really dirty — and farmers' market or CSA leeks will be dirtier than supermarket ones — soak them for a bit in cold water. That being said, leeks are lovely once you have washed them very, very well.
There are many versions of keftes de prasa. In my research, I found many that contained meat and still others that used mashed potato as binder. I knew I wanted my keftes de prasa to be vegetarian because there is often enough meat at my Rosh Hashanah table. And I always want to give my vegetarian guests as many options as possible.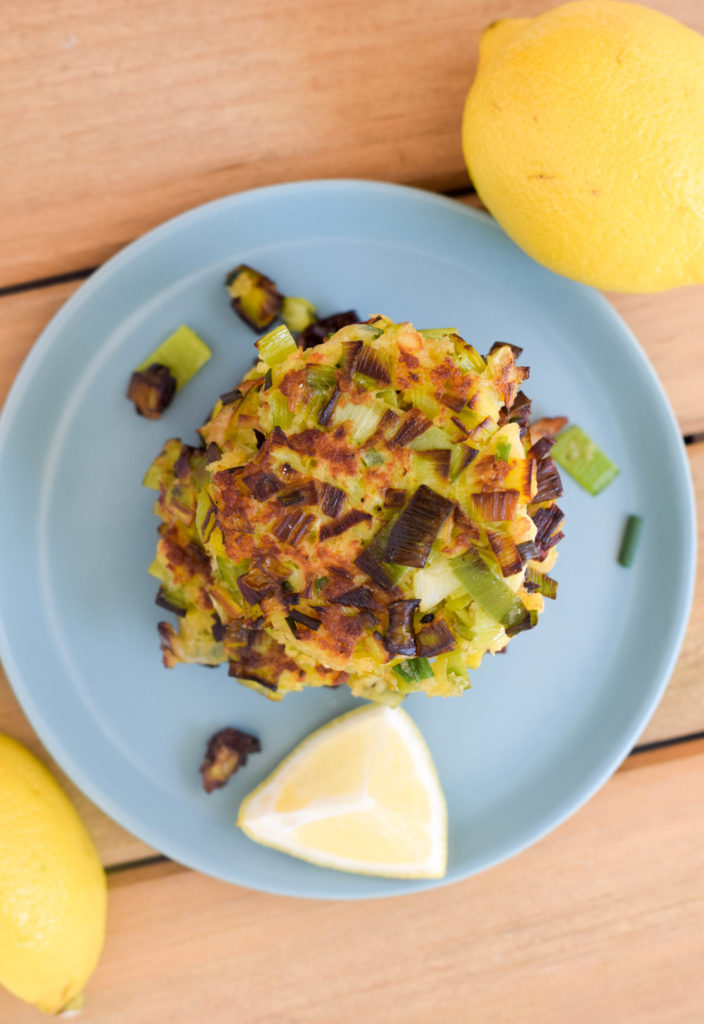 I also knew that I did not want mashed potatoes in my leek patties because, one. that would require me to make mashed potatoes, which seems like a lot of extra work. But also, I thought the potato would detract from the sweet, delicate flavor of the leeks. And honestly, egg and bread crumbs are quite sufficient to bind the patties.
Many traditional recipes for keftes de prasa start by boiling the leeks in water. I really didn't want to do that. The idea is to soften the leeks, which I get, but I was concerned that too much of the leeks' flavor, as well as nutrients, would leach into the water. I wondered why not simply sauté the leeks instead, which would enhance their natural sweetness while softening them enough to form into a fritter.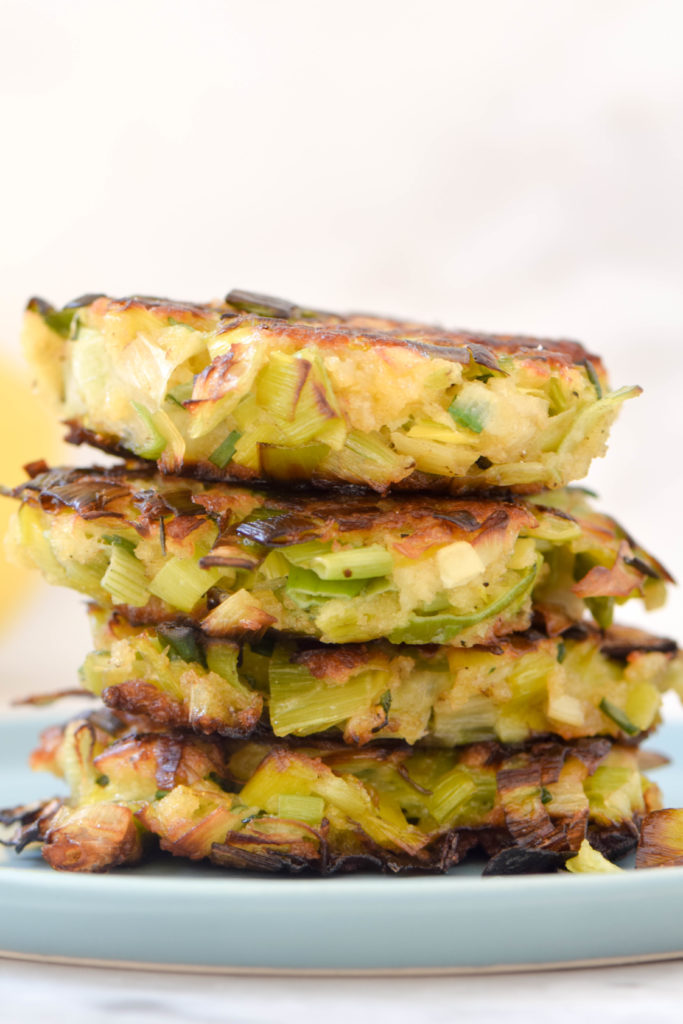 Luckily, I found a recipe in Chef Michael Solomonov's stunning cookbook Zahav for keftes de prasa that begins by sautéing the leeks, not boiling them. That gave me the courage I needed to eschew boiling. (However, Chef Solomonov's recipe was also one of the ones that used mashed potatoes. Easy enough if you are in a restaurant, but not so easy for home cooks.)
At the end of the day, I wanted my Sephardic leek patties to taste like nothing so much as leeks, so this recipe is very straightforward: just sautéed leeks, egg, bread crumbs, some chives to enhance the allium flavor and salt and pepper. That's it. There is nothing to take away from the delicate sweetness of the leeks.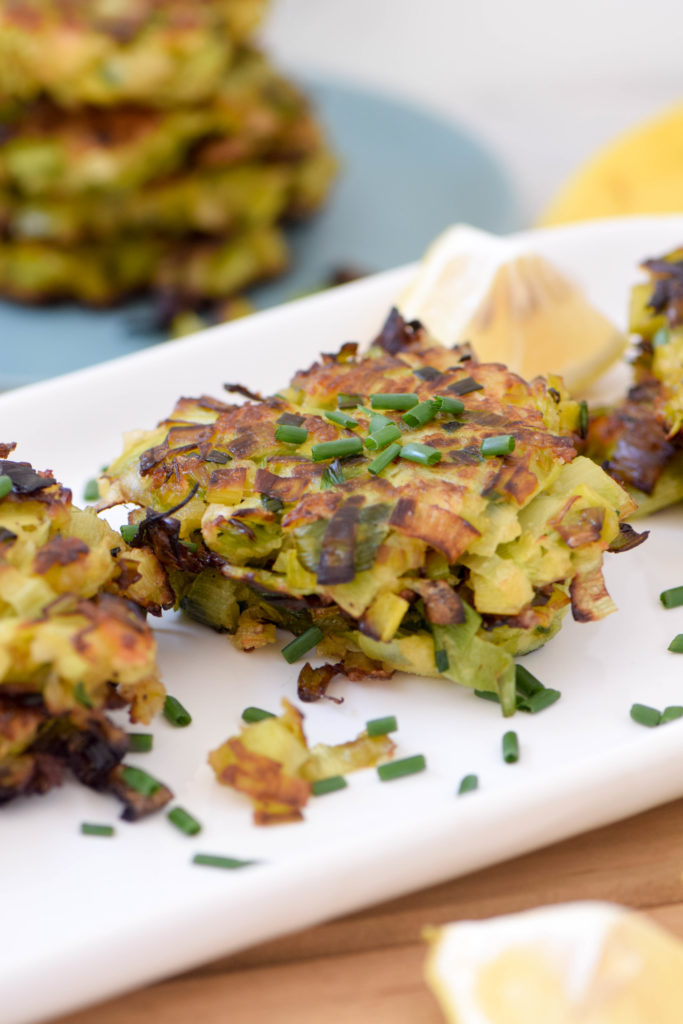 These leek fritters are sure to become a favorite at my holiday table. Because they are cooked in oil, like a latke, they would certainly be fitting for Hanukkah as well as Rosh Hashanah. No wonder, the Sephardic world has been eating keftes de prasa for centuries. It's time we American Jews joined them!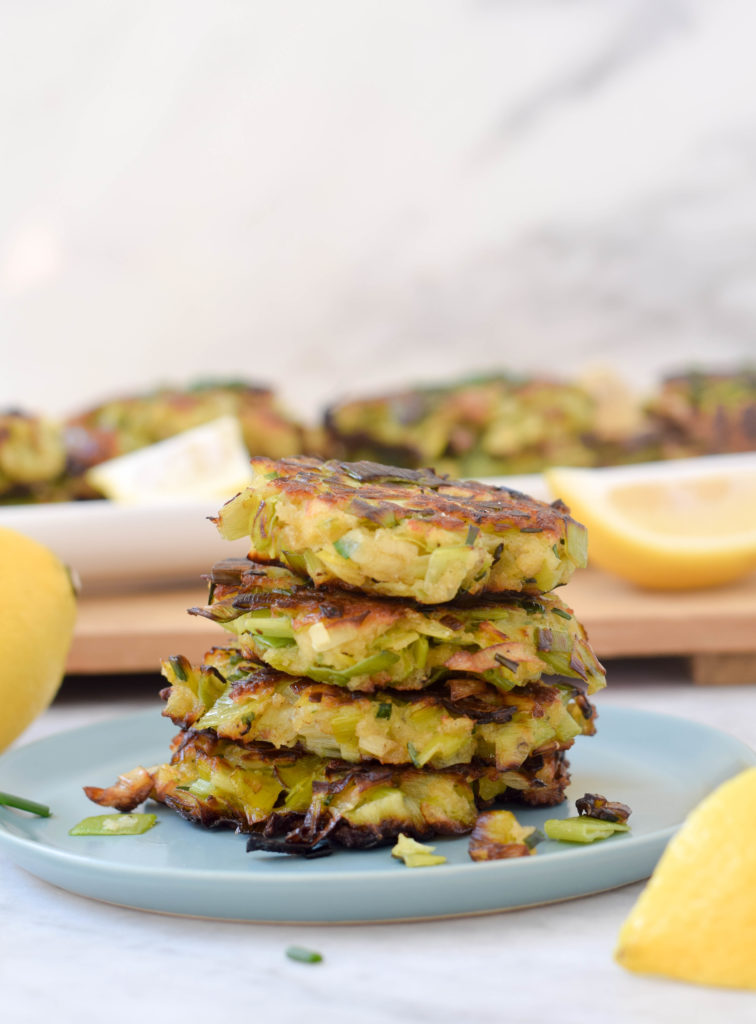 Leek Patties (Keftes de Prasa)
Ingredients
6 leeks, white and green parts only, halved and sliced thinly
3 TB extra virgin olive oil
2 eggs beaten
1/2 cup dry bread crumbs, such as Panko
1/4 cup chopped chives
Salt and pepper to taste
1/4 cup neutral oil with high smoke point from frying, such as canola or grapeseed
Lemon wedges for serving
Instructions
Heat the olive oil in a large, deep skillet over medium heat.
Sauté the sliced leeks until softened, about ten minutes, but do not allow them to brown. Adjust heat as necessary. Season well with salt and pepper.
Place softened leeks in a large bowl. Add beaten egg, bread crumbs, and chives and combine well.
Heat oil for frying in a large nonstick skillet over medium-high heat. Preheat oven to 250.
When oil is shimmering, but not smoking, form golf ball-sized balls of batter with damp hands and drop them, three or four at a time, in the skillet and flatten slightly with a spatula.
Cook fritters until browned on first side, 1-2 minutes and turn carefully turn them over and cook on other side, another 1-2 minutes until browned. Remove to a paper towel-lined plate to drain.
Repeat with remaining batter, adding more oil to the skillet as necessary. Keep cooked fritters warm in the oven until all the batter is cooked.
Serve with lemon wedges for squeezing.
Fritters can be made in advance and chilled until needed. Reheat in a 400 degree oven prior to serving.
http://www.westoftheloop.com/2017/09/10/leek-patties-rosh-hashanah/
SaveSave
SaveSave
SaveSave
SaveSave