Break your Yom Kippur fast with basbousa, a simple, elegant semolina cake soaked in a sweet syrup, a tradtional favorite of Egyptian Jews.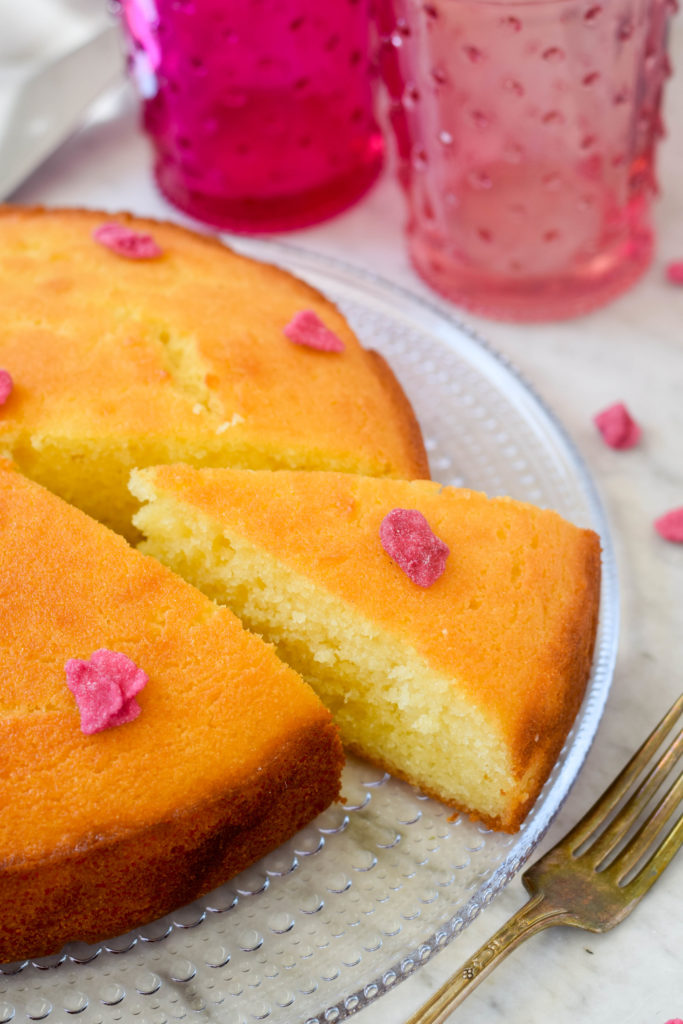 Yom Kippur begins this Friday at sundown. The most solemn day in the Jewish calendar, Yom Kippur is marked by fasting, prayer and contemplation. At the end of the long day, during which observant Jews neither eat nor drink, friends and family gather together for a relaxed meal to break their fast.
For some reason, it is traditional among Ashkenazi Jews to break the Yom Kippur fast with brunch foods. I think the idea is that these foods are usually lighter and therefore are easier on the stomach. Plus, everyone loves brunch. It also harkens back to the days when most Jews kept kosher: the Yom Kippur breakfast was usually a dairy meal, or one at which no meat, but plenty of smoked fish, was served.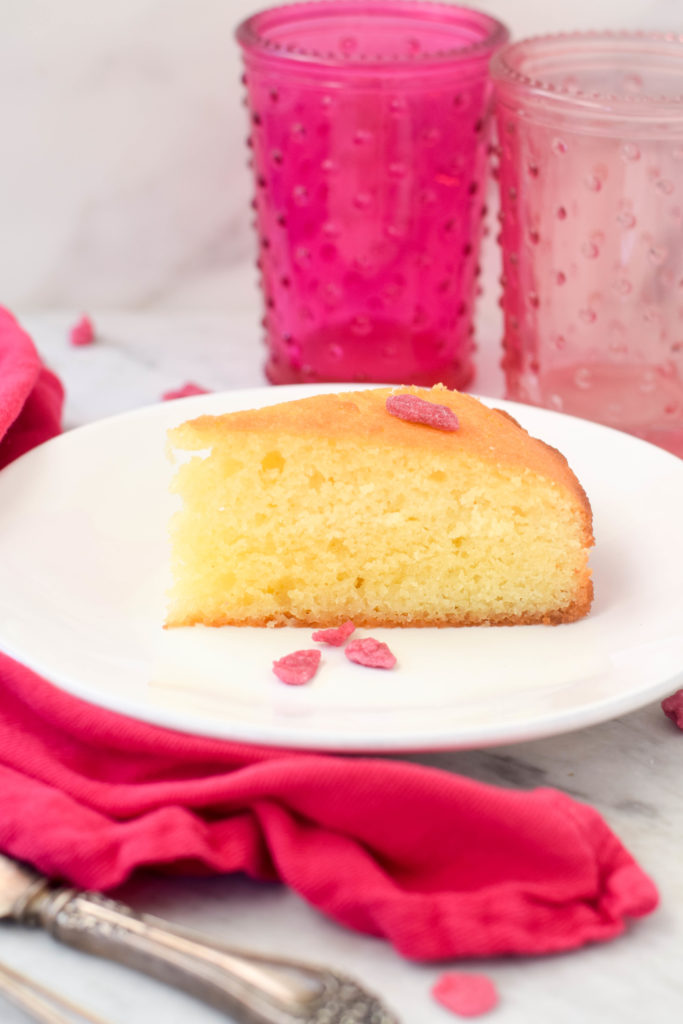 Because I spend much of the day at the temple, my Yom Kippur break-the-fast meal usually features a lot of store-bought items, like bagels, cream cheese and smoked salmon. But I also include homemade foods that I can prepare in advance or quickly put together right before the party, like my Aunt Ann's delicious whitefish salad, which was my brother's favorite growing up.
This year, I wanted to include some traditional Sephardic foods in my Yom Kippur breakfast. I did a little bit of research and learned that other types of comforting foods, like chicken soup, rice, stewed vegetables, and savory pies are part of the Sephardic break-fast tradition. I was particularly excited to learn that a simple semolina cake soaked in sugar syrup is often the sweet finale at a Sephardic break-fast because I have a recipe for such a cake in my new book, The Joys of Jewish Preserving.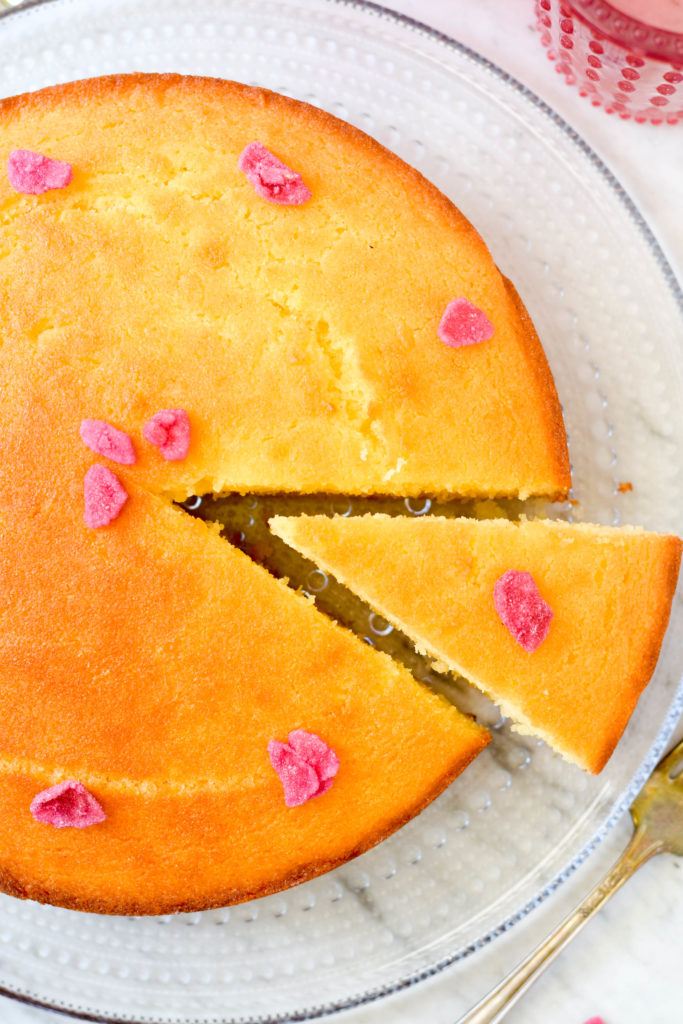 Throughout the Middle East you encounter cakes like this one — often served in diamond-shaped pieces and topped with a single almond — that are made with semolina flour and drenched in a sugar syrup for sweetness and moisture. Some versions contain eggs, some yogurt, and some coconut, but all share the the two elements of semolina and syrup.
Semolina is a form of durum, an ancient species of wheat that has remained popular in the Middle East and Mediterranean for making couscous, bulgar, pastries and puddings. It has a pale yellow color and slightly grainier texture than regular flour. Here, the semolina gives the cake a crumbly texture, a slightly crunchy exterior and a nuttiness that is a pleasing contrast to the sweetness of the syrup. (You should be able to find semolina flour at a good grocery store or online with any problem.)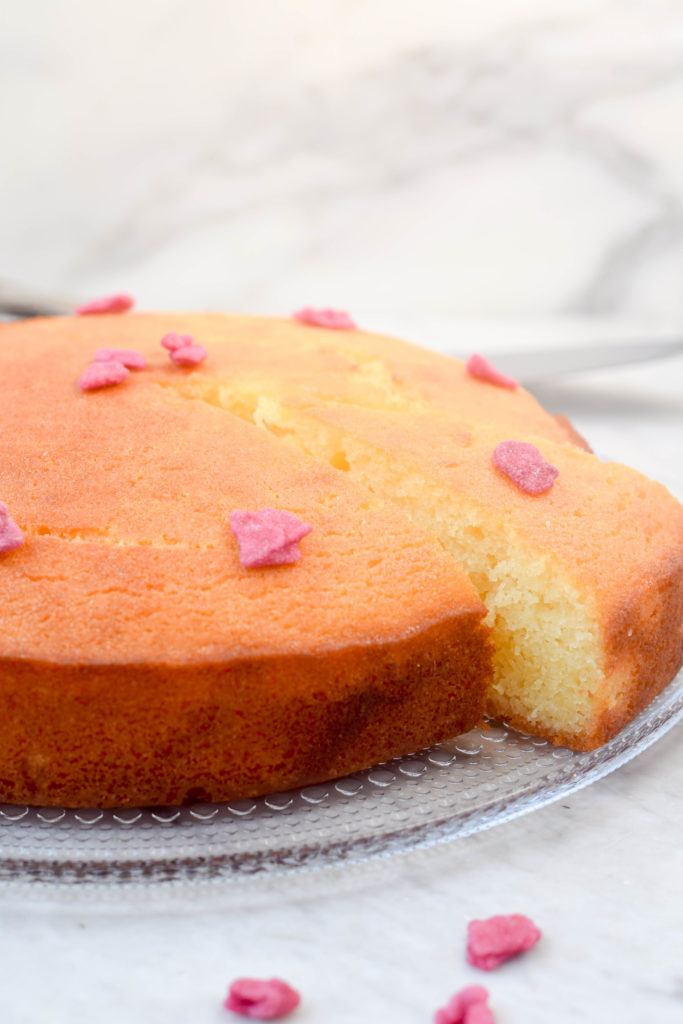 This very same semolina cake by a different name — among them tishpishti, revani, or namoura — also appears in North Africa, Turkey, Greece and the Balkans. But the cake traces its origins to Sephardic Jews from Egypt. Today, in Israel, basbousa made with yogurt is a popular dessert at Shavout, when it is traditional to eat dairy foods. A nondairy version might be served with Rosh Hashanah — which is probably a meat meal — when everyone strives to begin the new year on a sweet note.
Because the Yom Kippur breakfast is typically a dairy meal, I suggest making a version of this cake that includes yogurt. The yogurt adds a pleasant tang and makes the cake very moist and light. I decided to be very authentic and eschew vanilla extract in favor of rose water for this Middle Eastern-inspired treat. I love rose water's haunting floral flavor in small doses. But if you don't have rose water, don't feel like you need to buy it just for this recipe.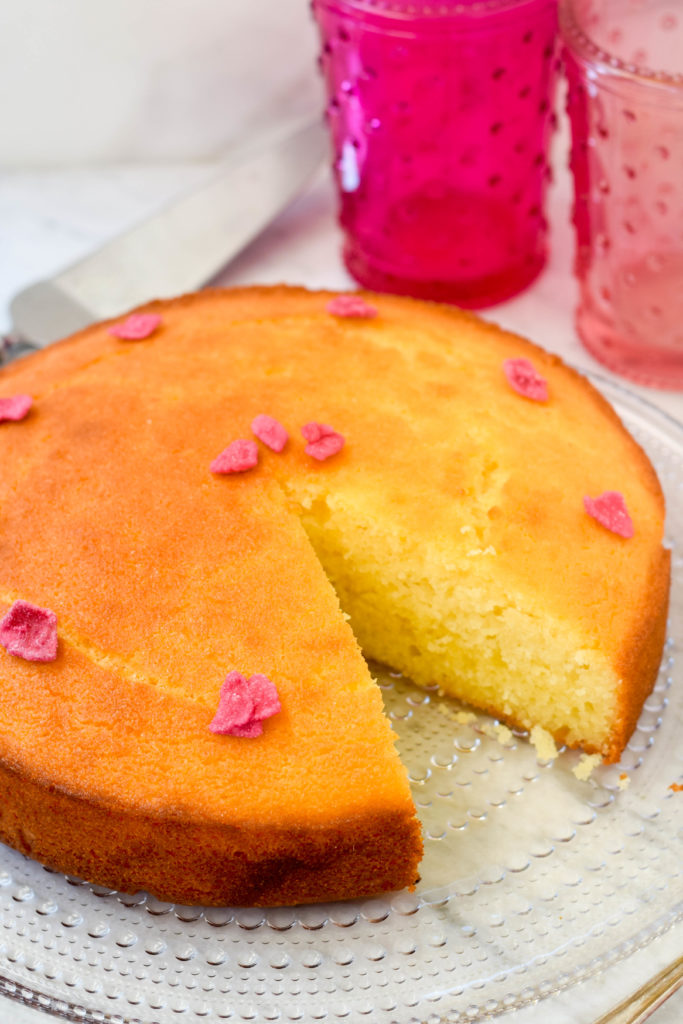 What is absolutely non-neogtiable about basbousa is the syrup. You may be skeptical when you see how much syrup this recipe makes. I can just hear you: "You want me to pour all that syrup on this cake?" But trust me, if you pour the syrup slowly and gradually, while the cake is still warm, the syrup will soak into the cake, and not end up in a puddle on the bottom on the pan. And without all that syrup, the semolina would make the cake unpleasantly dry.
Because of the addition of this lovely syrup, however, the cake is extremely moist. What this means is that you can safely make the cake the day before Yom Kippur and save it until the end of the holiday and it won't be stale.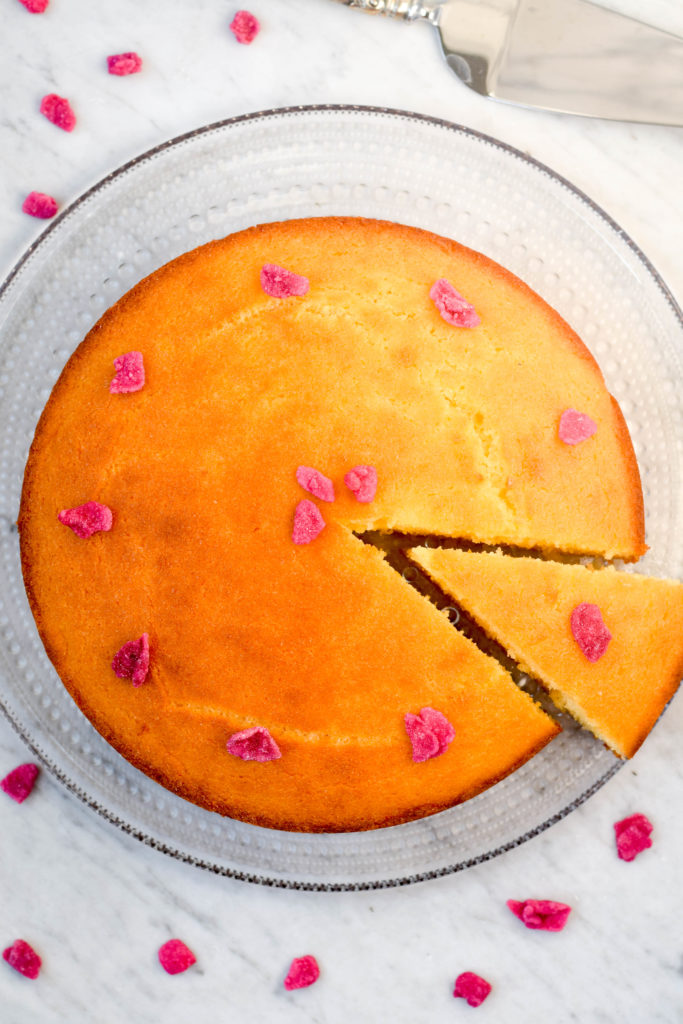 The most important thing about your Yom Kippur breakfast however is not the food. It is the spirit of gathering together as a community to begin a new year, one that we hope is full of joy and blessings.
Good yontif to you and your family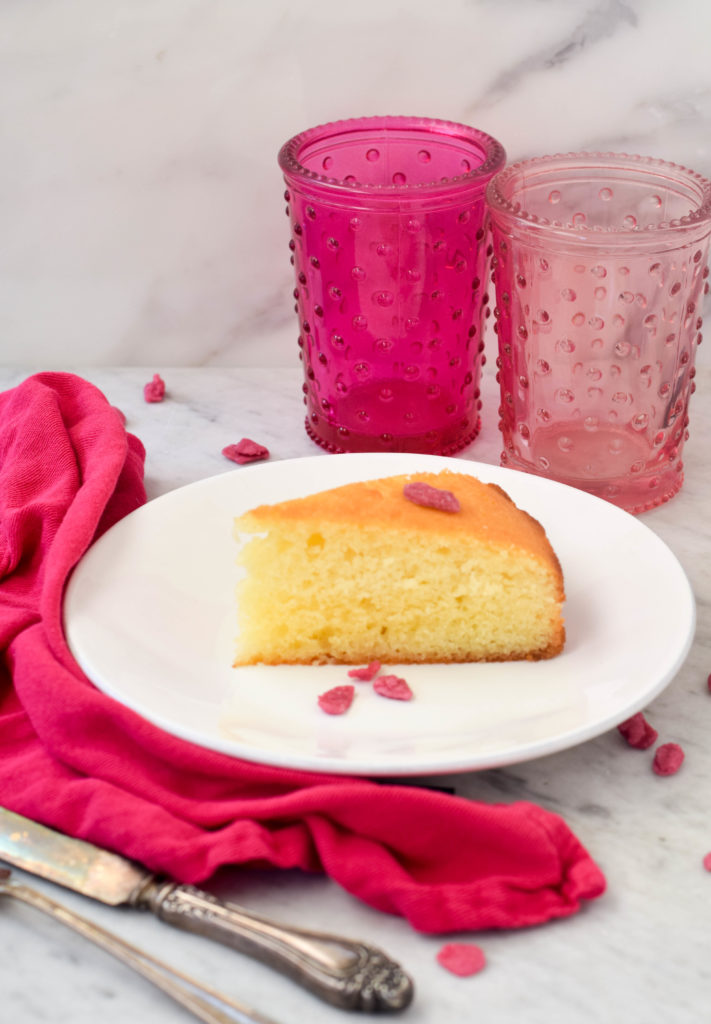 Basbousa (Egyptian Semolina Cake)
Ingredients
Syrup:

1 1/2 cups sugar
1 1/12 cups water
2 TB fresh lemon juice

Cake:

2 cups semolina flour
1 tsp baking powder
1/2 tsp baking soda
1/2 tsp salt
3 eggs
1/2 cup sugar
1 cup vegetable oil
1/2 tsp. rose water
1 cup plain whole milk Greek yogurt
Candied rose petals for garnish (optional)
Instructions
Preheat oven to 350 and grease a 9-inch round cake pan.
Combine the sugar and water in a small saucepan and bring to a boil over high heat, stirring to dissolve the sugar.
Add the lemon juice, reduce heat to medium and boil for five minutes. Remove from heat and allow to cool.
Whisk together the semolina, baking powder, baking soda and salt in a small bowl. Set aside.
Combine the eggs and sugar in the bowl of a standing mixer and beat on medium speed until light and fluffy, about three minutes.
With the mixer running, slowly pour in the oil and mix until combined. Add the rose water.
Add the yogurt and mix until combined.
Gradually add the dry ingredients and mix just until combined.
Pour the batter into the prepared pan and smooth the top.
Bake until the edges begin to pull away from the sides of the pan and a skewer inserted in the middle comes out clean, forty to forty-five minutes.
While the cake is still hot, slowly pour the syrup over the top, pausing periodically to allow the cake to absorb the syrup before adding more.
Cool cake on a wire rack before removing from pan.
Garnish with candied rose petals if desired.
http://www.westoftheloop.com/2017/09/26/break-fast-semolina-cake/