An elegant yet spooky cocktail perfect for Friday the 13th and Halloween: The Mr. Howl (based on the classic daiquiri variation, the Mr. Howell.)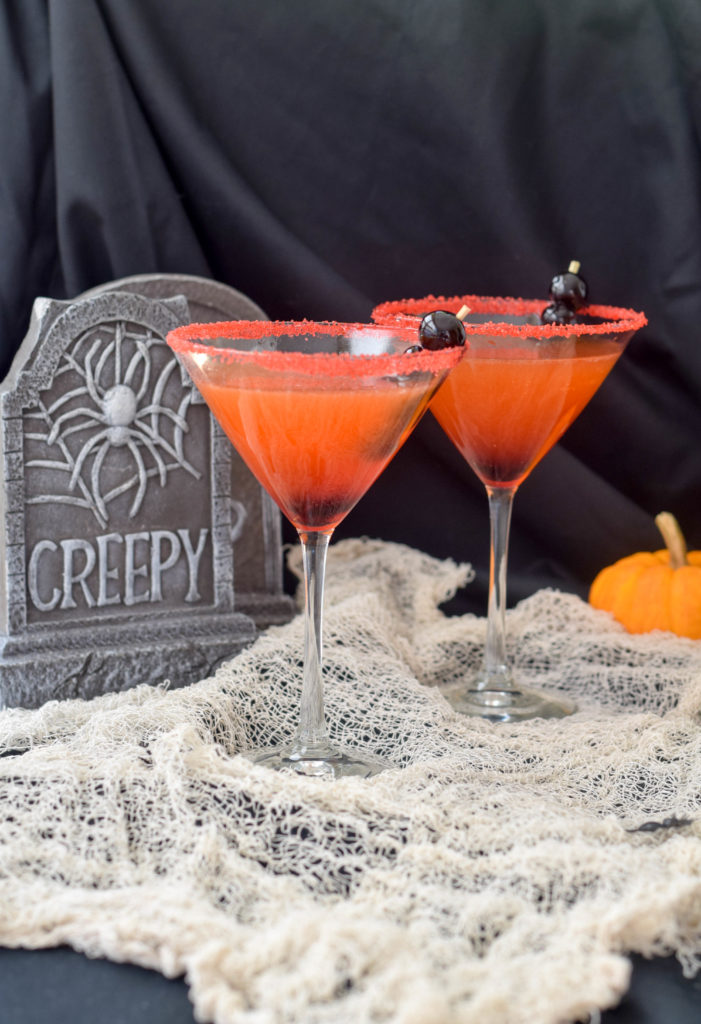 Are you in the Halloween spirit yet? Does it help that today is Friday the 13th?
Halloween food and drinks are not usually my kind of thing. They tend to be long on gimmicks and gross-out humor and short on flavor. I don't want any Halloween party fare that looks like eyeballs, is dripping with fake blood, or contains gummy worms, thank you very much.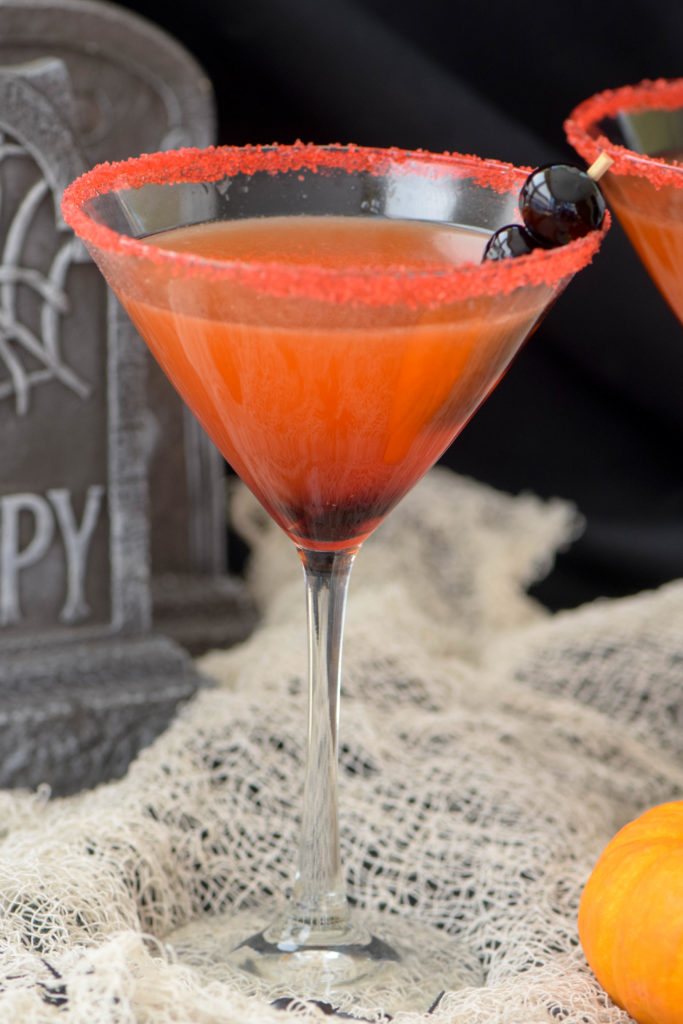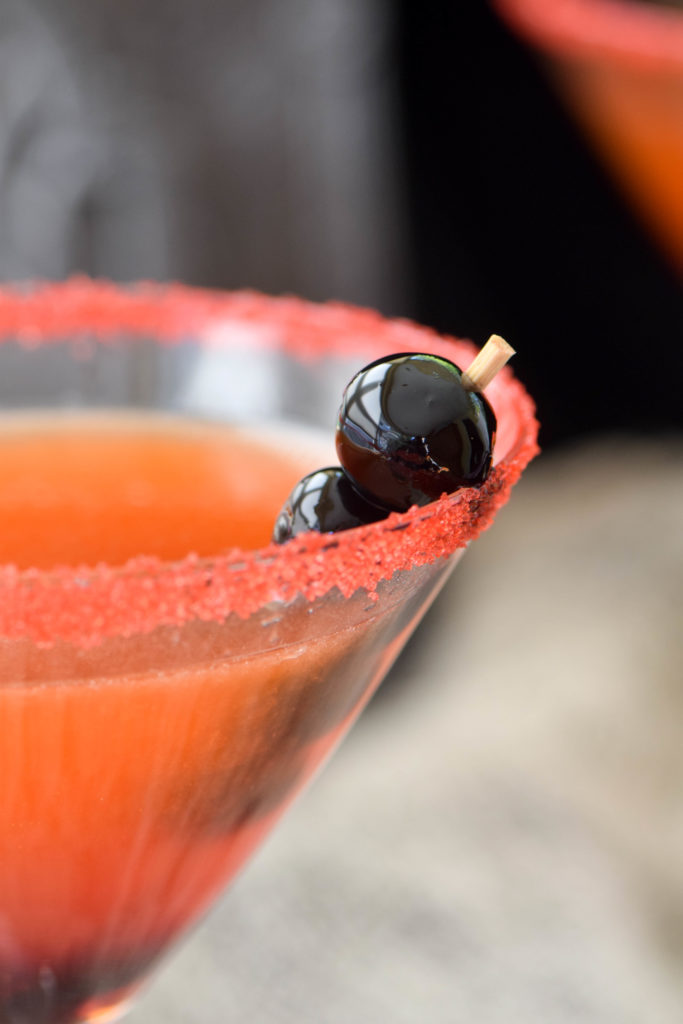 If your idea of Halloween-themed libations leans more toward elegant and less toward "ewww gross," then I have a cocktail for you. Presenting the Mr. Howl. A take on the daiquiri variation, the Mr. Howell, which contains rum, lime juice, maple syrup and Scotch, the Mr. Howl is made with rum, lime juice, maple syrup — how perfect for fall! — and Aperol in lieu of Scotch. (Not a Scotch fan.)
Aperol is an Italian aperitif made with bitter orange, gentian, rhubarb and a host of secret ingredients. It is similar to Campari but less alcoholic and frankly less bitter. I actually love Aperol, especially in an Aperol Spritz, and don't really care for Campari, so there you go. Here the Aperol adds the requisite orange color and a faint but sophisticated bitter note.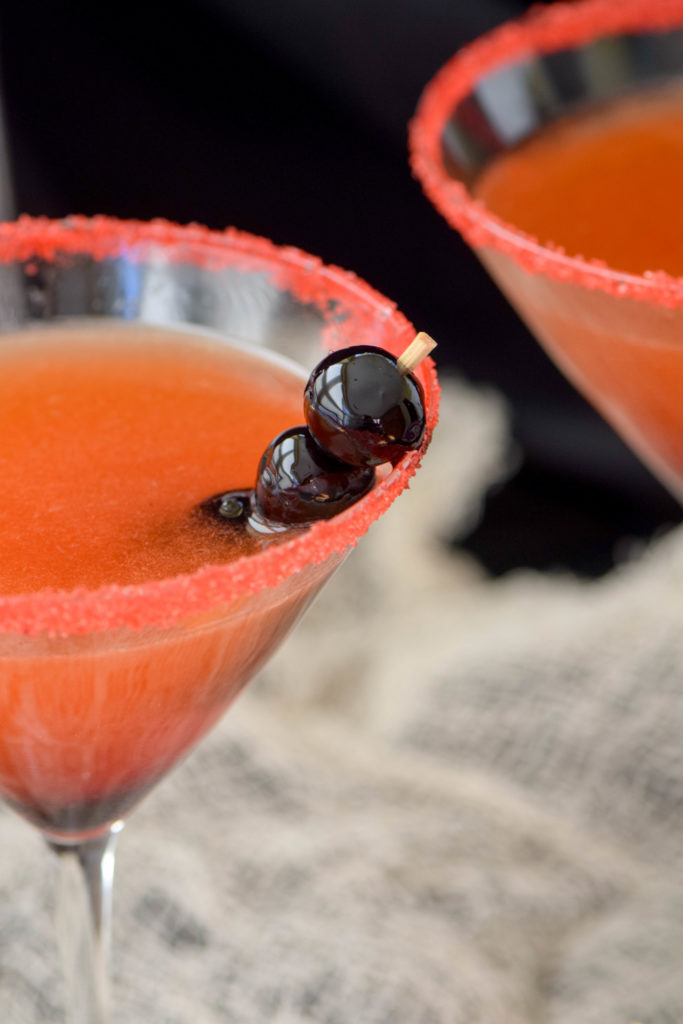 The garnish are Luxardo cherries, which, with their deep red, almost black color, add a slightly sinister element. The liquid from the cherries drips down to the bottom of the martini glass and pools there, creating an ombre effect that adds to the festive look.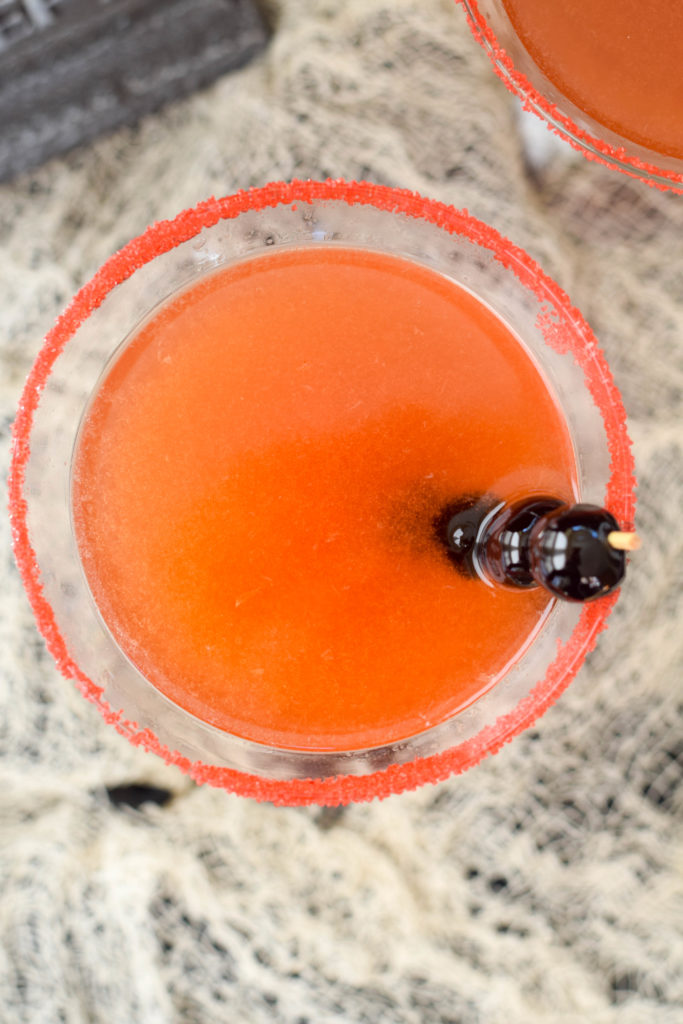 Rimming the glass with red or orange sparkling sugar is a nice touch and it is very easy to do. If you have never done this before, simply pour two tablespoons of a liquid — in this case lime juice — into one saucer and pour an equal amount of the sanding sugar into another saucer.
Dip the rim of the glass into the liquid and then dip it into the sugar. This is best done well in advance of adding the cocktail to the glass to allow the sugar to dry. (Of course, you can also dip the glass in salt if that is more fitting to the cocktail you are making.)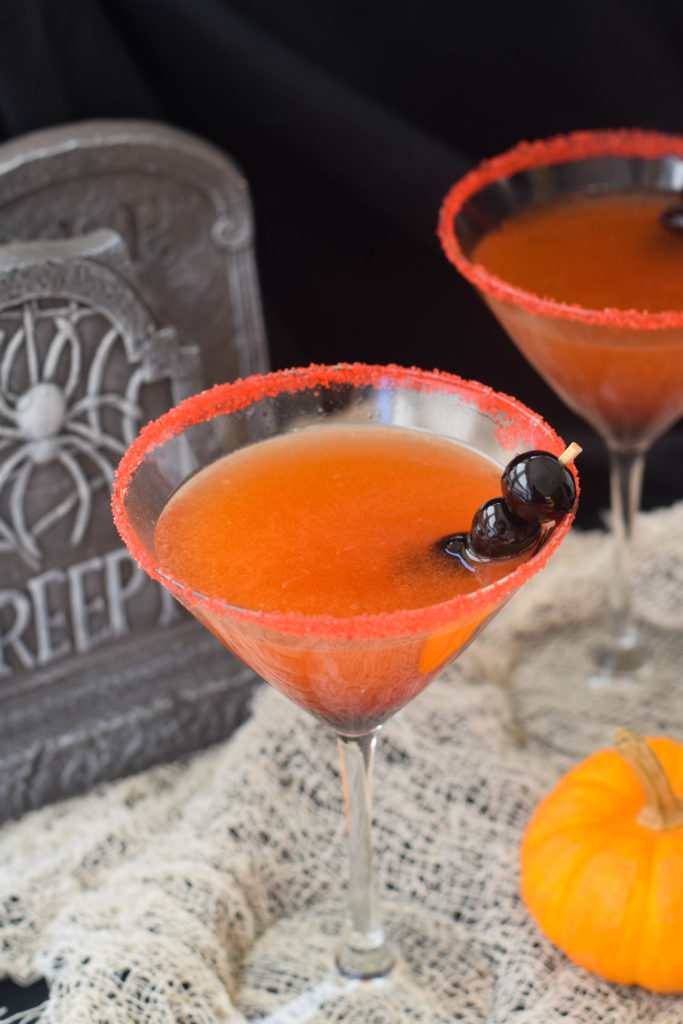 You would not be unlucky if someone made you a Mr. Howl this Friday the 13th. This not-too-sweet, nicely balanced orange-hued cocktail would also make the perfect libation for an adult Halloween party. This recipe makes enough for two cocktails, but you can easily scale up for a larger crowd.
Happy Friday the 13th!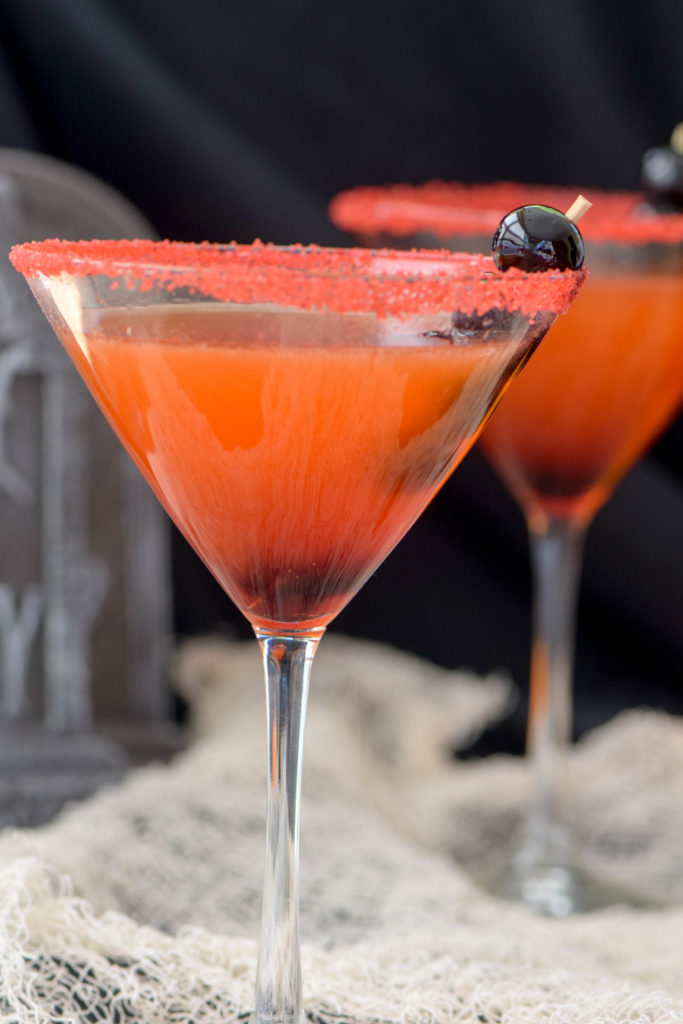 Halloween Cocktail: Mr. Howl
Ingredients
2 oz freshly squeezed lime juice plus 2 TB for the glass rim
2 TB red, orange or black sanding sugar
3 oz. white rum
1 oz maple syrup
1 oz Aperol
Luxardo cherries for garnish
Instructions
Place two TB of lime juice in a saucer and the colored sugar in another saucer.
Dip the rims of two martini glasses first in the lime juice and then in the sugar. Allow to dry.
Combine the remaining lime juice, rum, maple syrup and Aperol in a cocktail shaker. Add ice and shake until thoroughly chilled.
Strain and pour into the martini glasses with the sugar
Garnish with Luxardo cherries on a toothpick.
Serve immediately.
http://www.westoftheloop.com/2017/10/13/halloween-cocktail-mr-howl/
SaveSave
SaveSave
SaveSave