Leftover mashed potatoes? Turn them into an easy, soda-risen, mashed potato bread perfect for a weekend-after-Thanksgiving breakfast.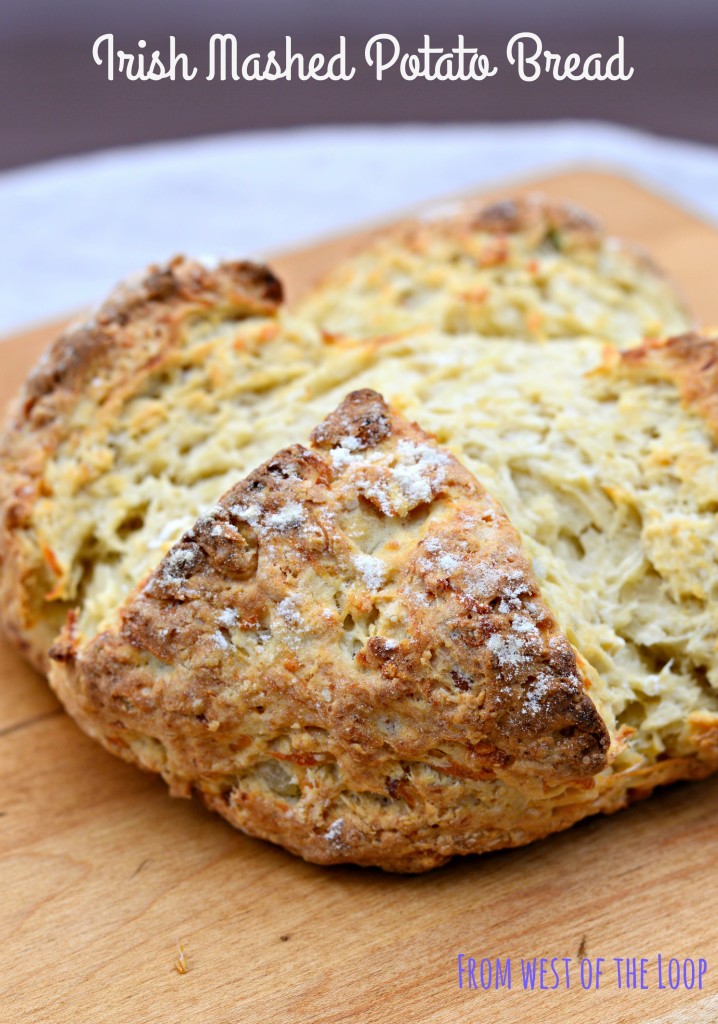 It's the Friday after Thanksgiving. You have leftover mashed potatoes sitting in your fridge. Don't try to deny it. I am sure that those mashed potatoes were absolutely delicious at your Thanksgiving dinner. I bet that your guests smothered them in gravy and mixed them with turkey and stuffing to get all that deliciousness in one insanely good bite.
But like any good host, you made too much. You now have to face the glut of Thanksgiving leftovers and figure out what you're going to do with all that food. And I bet that you still have guests at your house. Those guests that came for Thanksgiving and spent the night in your guest room. Or on your pullout sofa. Or at a nearby hotel but will be showing up at your house any minute now. And they will be expecting you to feed them. Again.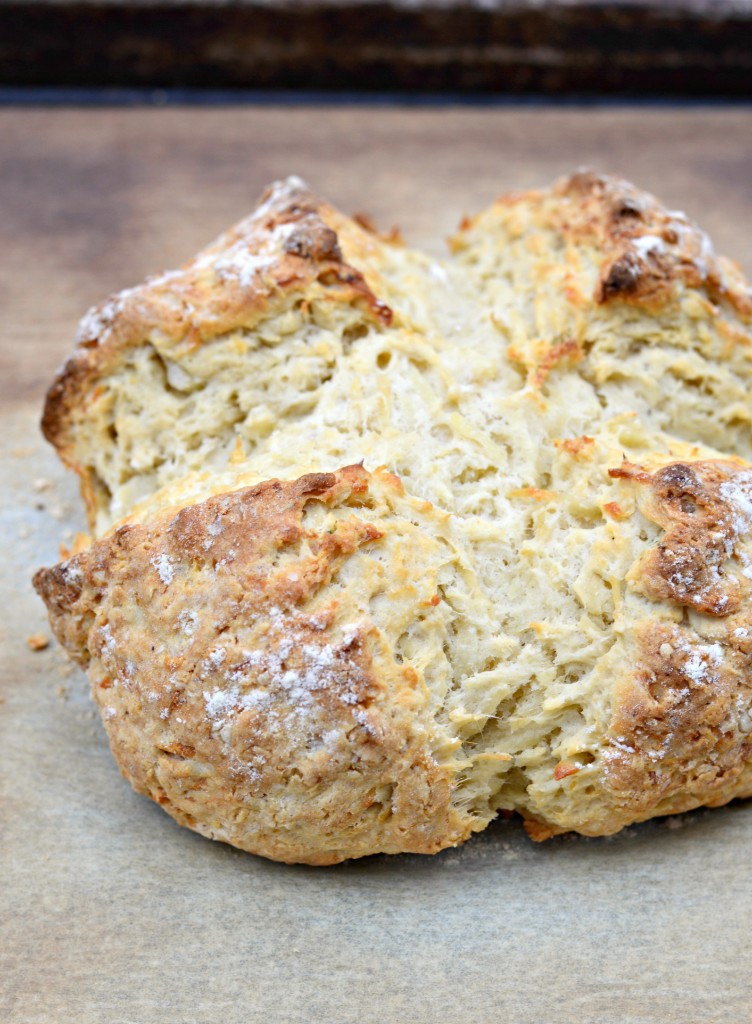 Never fear because I am here for you. I am about to give you a recipe for a delicious homemade bread that uses leftover mashed potatoes. A delicious homemade bread that, when slathered with melted butter, will make an excellent breakfast for those overnight guests. In fact, this recipe makes two loaves because, you know, guests.  And did I mention that you can have it on the table in an hour?
We all know that spuds are a staple of Irish cuisine and so it is that in Ireland there is a famous bread that incorporates mashed potatoes, which are known as boxty. This is boxty bread. Like the iconic Irish soda bread, boxty bread relies on baking soda (or powder in this case) rather than yeast for its rise, so it is a quick project for a weeknight dinner, or a holiday breakfast. Assuming that you have leftover mashed potatoes, that is. Which, of course, you do.
But not for long.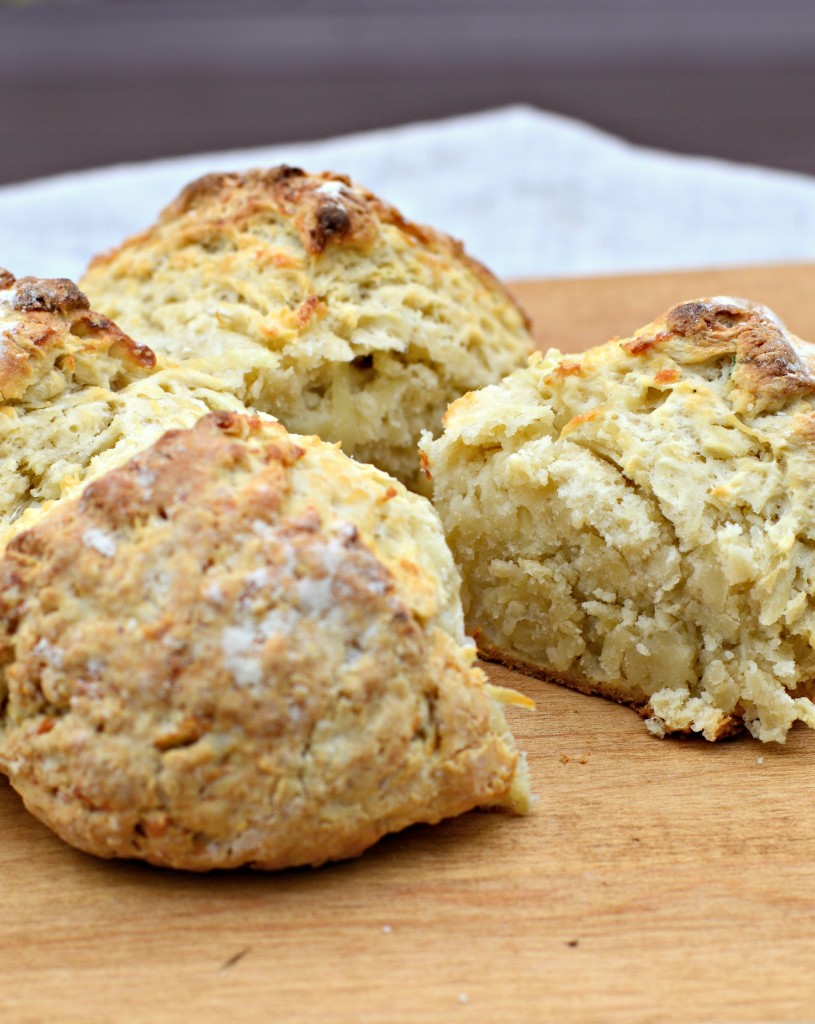 Ingredients
3 cups all-purpose flour
4 tsp baking powder
2 tsp salt
1 lb potatoes, peeled
2 cups mashed potatoes
4 TB butter, melted
2/3 cup milk
Instructions
Preheat oven to 400 and line a baking sheet with parchment paper or a Silpat baking liner.
In a small bowl, whisk together the flour, baking powder and salt. Set aside.
Grate the potatoes on the coarse side of a box grater. Gather handfuls of grated potatoes and squeeze out as much liquid as possible. Place drained potatoes in a large mixing bowl.
Add the mashed potatoes to the grated potato and stir together.
Add the dry ingredients and stir.
Pour in the melted butter and milk. Stir until the dough comes together.
Gather the dough in your hands and knead until smooth.
Divide the dough into two equal halves and shape each half into a round.
Place the rounds on the prepared baking sheet and cut a cross in the top of each. Dust tops with flour.
Bake 40-45 minutes until golden brown and puffed.
http://www.westoftheloop.com/2017/11/24/easy-mashed-potato-bread/