Thanks to Gourmia for sponsoring this post about how easy it is to make piping hot naan and other global flatbreads at home with the Gourmia Electric Flatbread, Pita and Tortilla Maker.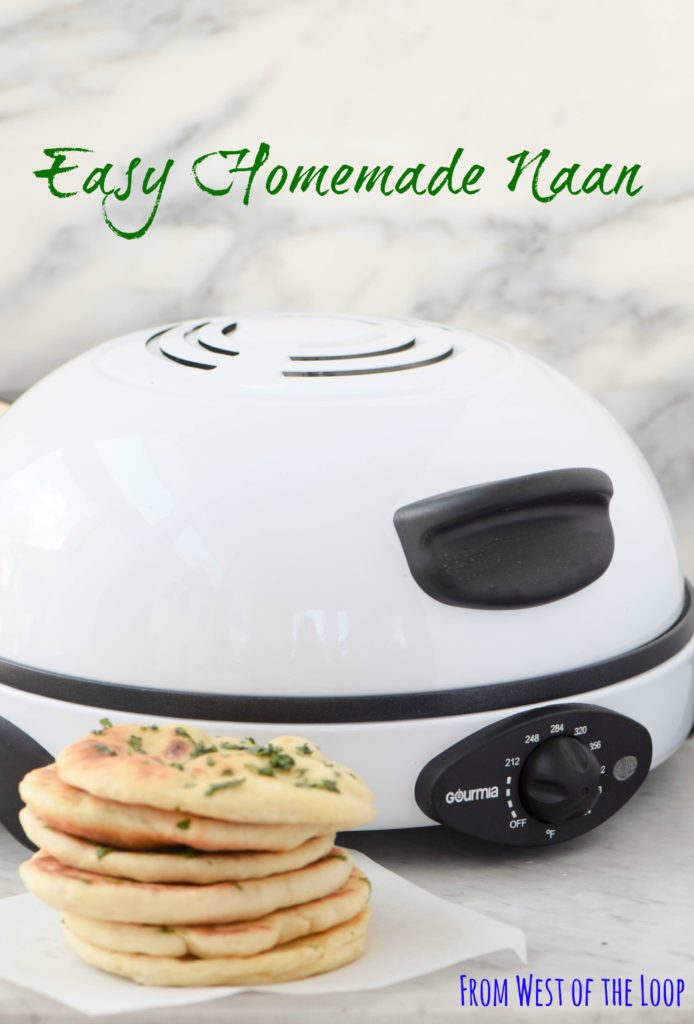 Flatbreads are a staple in so many global cuisines whether they are leavened or unleavened; thin and plain or stuffed with meat and cheese. Think of the pita of the Middle East; India's naan and roti; lavash, which is believed to have originated in Armenia; and even Mexico's tortilla, whether made from corn or wheat.
The ubiquity of flatbread is easy to understand when you examine its virtues. Flatbreads are easy to make, portable and a blank canvas for a cook's creativity. They are the perfect vehicle for scooping up rice and veggies, for sopping up juices, or wrapping around grilled meat.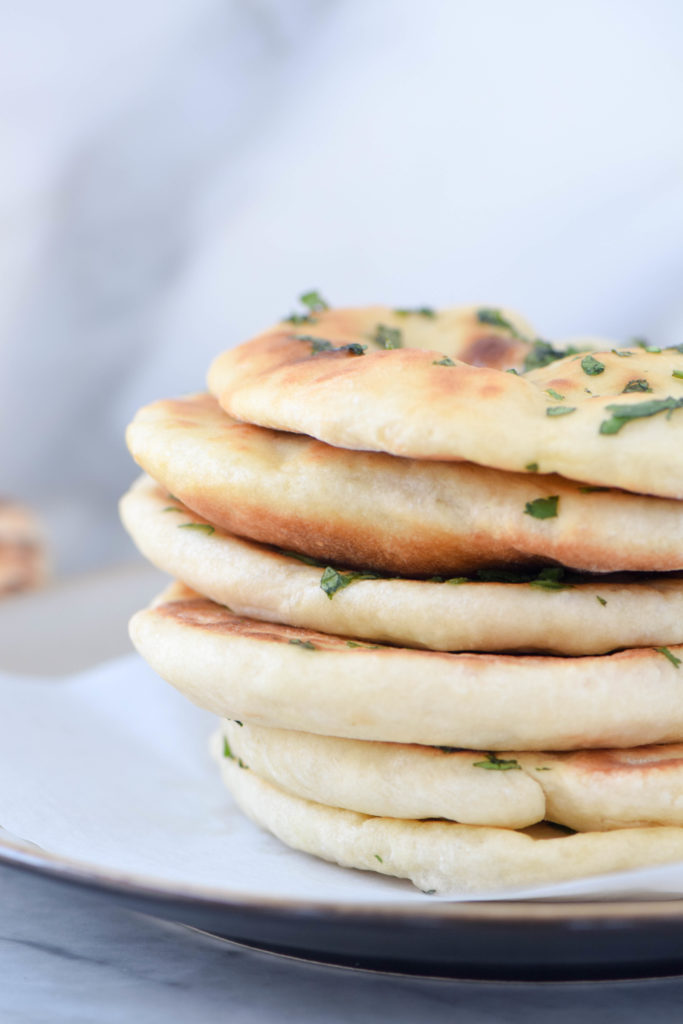 Traditionally, cooks around the world have cooked their flatbreads on a griddle, over an open flame or in a brick or clay oven. None of these traditional methods are terribly convenient for today's cooks, which is why most of us tend to eat flatbreads only in restaurants.
But that is a shame because, again, flatbreads are relatively quick and easy to make — especially when compared to most kinds of homemade bread — and are a wonderful accompaniment to so many meals from soups and stews to braises and curries.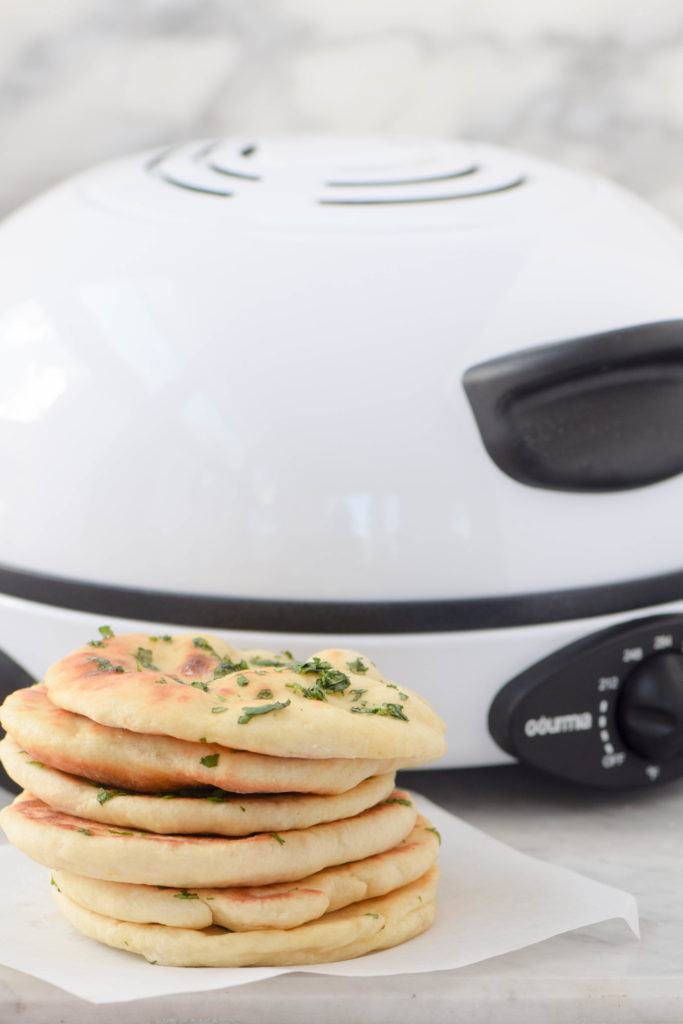 Happily, I have discovered the Gourmia Electric Flatbread, Pita and Tortilla Maker. This sleek countertop appliance combines a nonstick cooking surface that gets nice and hot with a vented dome lid that allows steam to escape for fluffy, crispy, perfectly cooked flatbreads — whether you are making whole wheat pitas, tortillas or even foccacia.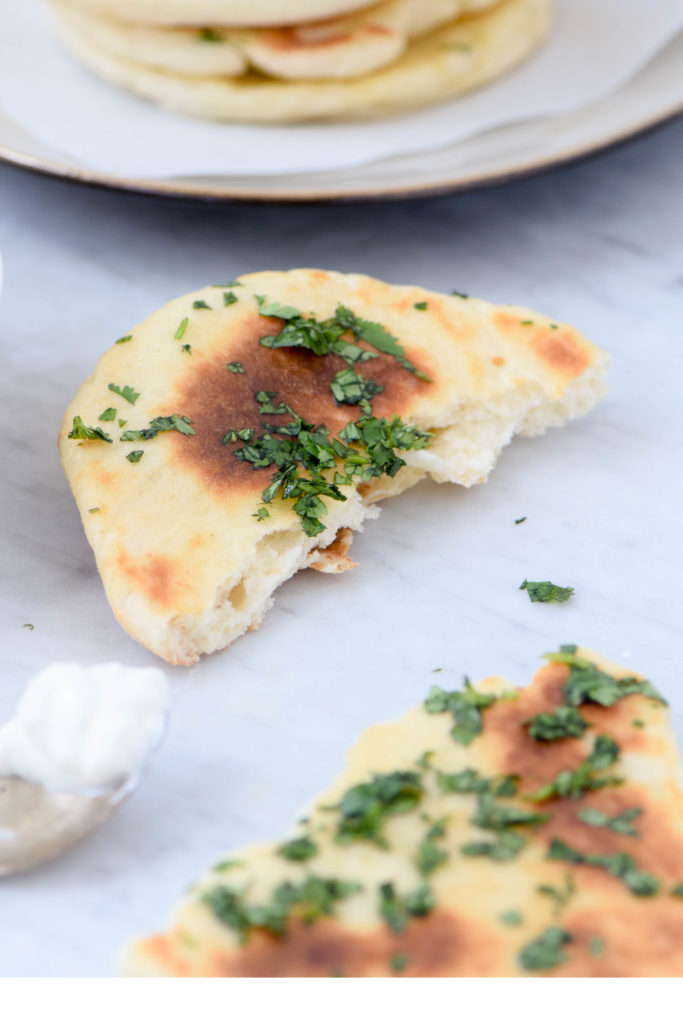 My first book, Food Swap, has a recipe for homemade naan, the pillowy flatbread that is a staple of the Indian restaurant bread basket. Whenever I make Indian-inspired dishes, such as Vegetable Biryani, I like to make naan as an accompaniment. But before I had the Gourmia Electric Flatbread, Pita and Tortilla Maker, the process for making it was time-consuming. I cooked each naan individually in a hot skillet and then browned them directly over the gas flame.
With the Gourmia Electric Flatbread, Pita and Tortilla Maker, however, it is so easy to cook naan to fluffy golden perfection on the countertop while your main dish is simmering away on the stove. The machine does all the work and the naan turn out perfect every time. You don't even have to wash another pan! And, I should add the Gourmia Electric Flatbread maker is very user-friendly. I was making flatbread within minutes of taking it out of the box.
Indeed, this handy little appliance makes it easy to cook all kinds of global flatbreads, from pita to foccacia, as part of your everyday routine. It even makes pancakes and crepes for those special weekend breakfasts.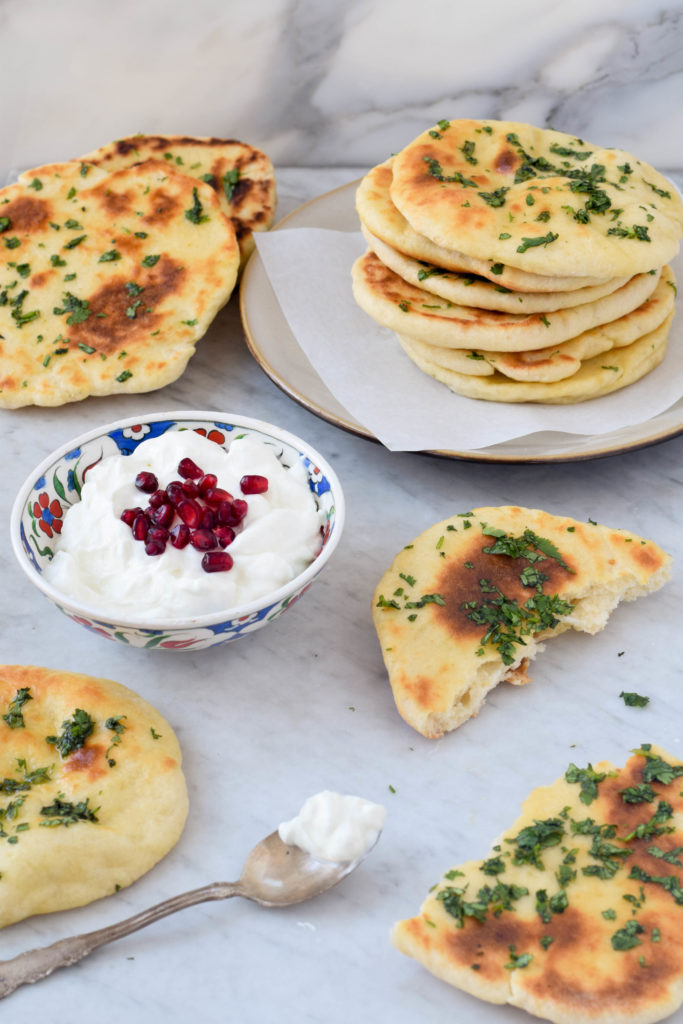 I am so happy to have the Gourmia Electric Flatbread, Pita and Tortilla Maker in my kitchen and I can't wait to experiment with more kinds of flatbread from all around the globe.
Ingredients
2 1/4 tsp instant or active-dry yeast
Pinch sugar
3/4 cup warm water
3 cups all-purpose flour
1/2 cup Greek yogurt (preferably full-fat)
2 TB olive oil (plus extra for brushing on the finished bread)
1 tsp honey
1 tsp salt
1/4 cup chopped cilantro (optional)
Instructions
If using active-dry yeast, combine yeast, sugar and water in a large bowl and whisk to combine. Let stand until mixture is foamy and smells like yeast. (If using instant yeast, you can simply add the yeast to the other ingredients all at once.)
Add the flour, yogurt, oil, honey and salt to the bowl with the yeast mixture and stir to combine. The dough will appear dry at first, but eventually will form a moist dough.
Knead the dough until smooth, about five minutes.
Rub the dough with a little bit of oil, cover the bowl and allow to rise in a warm place until doubled in size, about one hour.
Punch down dough and turn it out onto a well-floured board. Divide dough in half and divide each half into six equal pieces.
Preheat Gourmia Electric Flatbread maker to 464 degrees according to the machine's instructions.
Using a well-floured rolling pin, roll two pieces of dough out into a thin circle.
Place the two circles onto the preheated Gourmia Electric Flatbread Maker and close lid. Cook each naan for 4 minutes.
Remove the naan and brush one side with oil and sprinkle with chopped cilantro, if using. Set aside.
Wait 1-2 minutes to allow machine to come back up to 464 degrees. Meanwhile, roll out two more pieces of dough.
Repeat until all dough has been cooked.
Serve naan warm.
http://www.westoftheloop.com/2017/12/14/easy-homemade-naan/
Full disclosure time: I received the Gourmia Electric Flatbread maker free of charge and am being compensated for my work on this post. As always, all opinions expressed herein are entirely my own.
SaveSave
SaveSaveSaveSaveSaveSave
SaveSave
SaveSave
SaveSave
SaveSave
SaveSave