A dairy-free chocolate pudding with warm, earthy spices, like cinnamon and cayenne, for an indulgent holiday dessert that everyone can enjoy!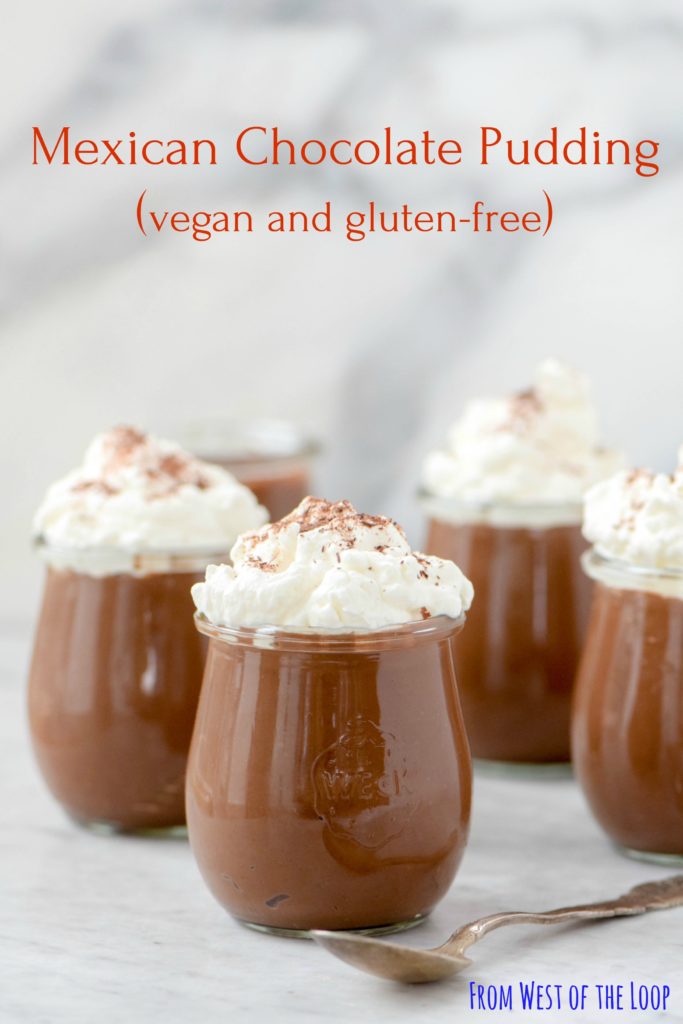 The holidays can be a difficult time for families with food allergies or dietary restrictions. Grandparents may not understand how to feed their newly vegan granddaughter. Aunts and uncles aren't sure what to serve their nieces and nephews with Celiac disease. But we all want to serve food that is delicious and to make our friends and family members to feel welcome.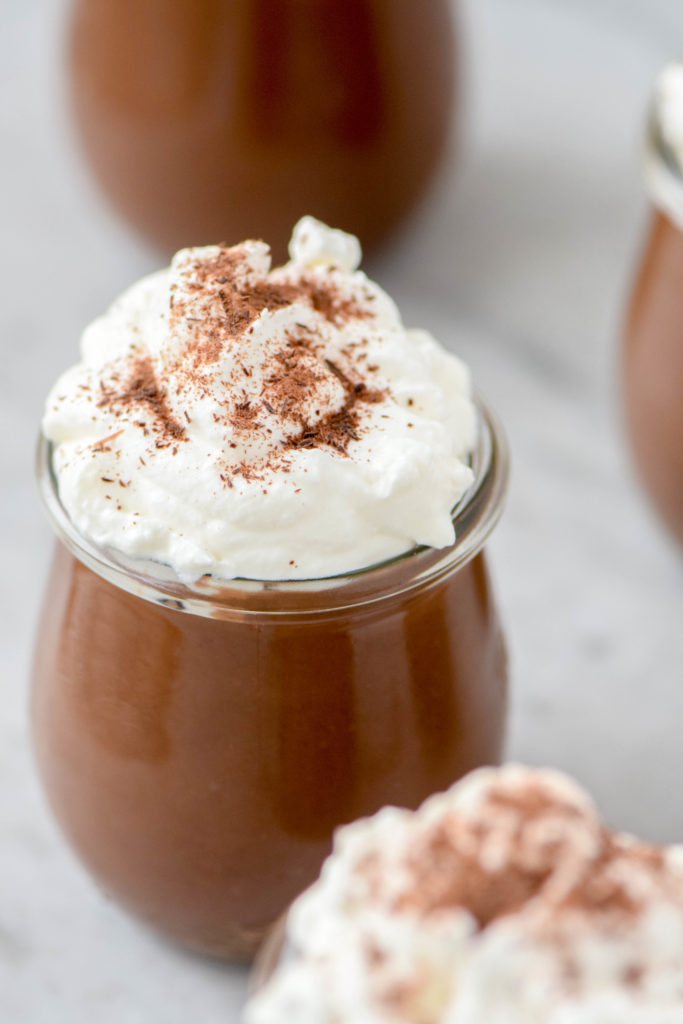 That's why I love sharing recipes like this one: a vegan and gluten-free dessert that is as delicious and indulgent as a special dessert should be. No one will feel deprived when you serve this Mexican-inspired chocolate pudding as the finale for your holiday meal. But because it is made with coconut milk rather than dairy milk or cream, it is vegan and naturally gluten-free.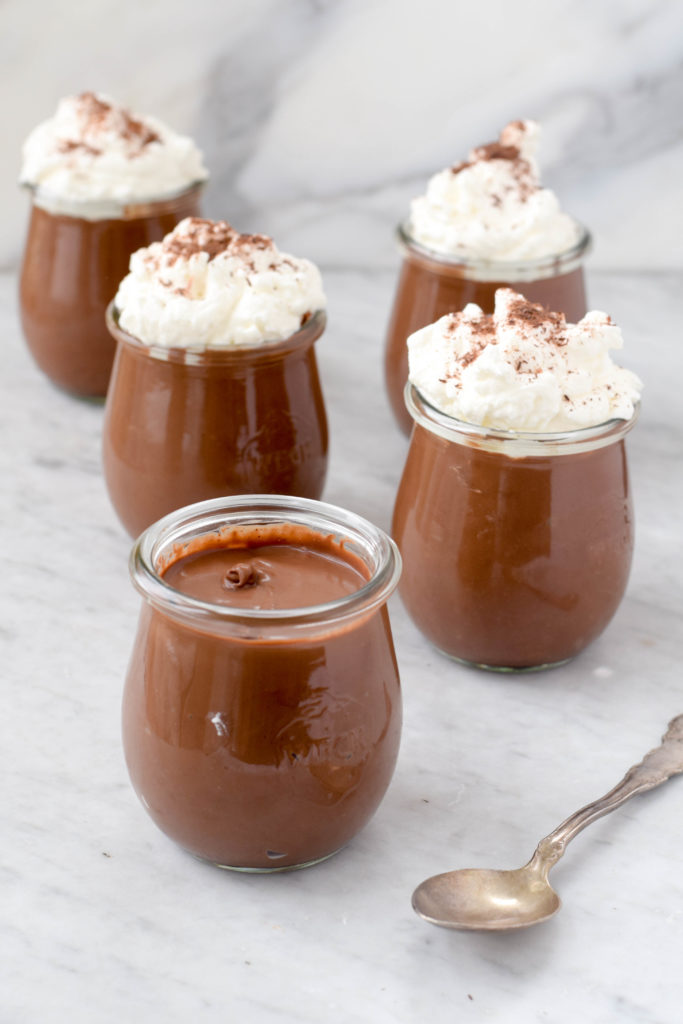 This recipe is inspired by a chocolate pudding I tasted at Chef Bill Kim's recent cooking demo at Macy's. Chef Kim called his version Korean Chocolate Pudding and in addition to coconut milk and cinnamon sugar, he added a bit of gochujang, the fermented Korean chile paste. I know that sounds odd, but trust me, it was delicious.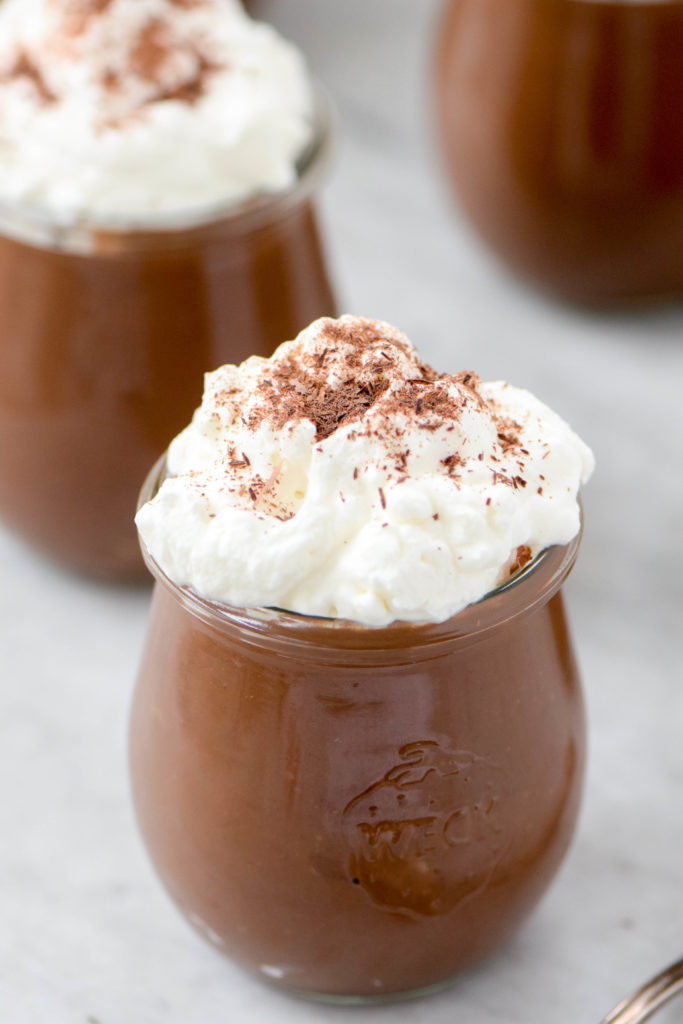 Bill Kim's idea of a chocolate pudding made with coconut milk really appealed to me because I knew that a dairy-free version of chocolate pudding would be a godsend for so many families: those with vegans, those who keep kosher and those dealing with many of the most common food allergies. And when a dessert that fits into so many different diets tastes this good, it is certainly worth sharing.
In my version, I have kept the coconut milk and the cinnamon sugar, but added some Mexican-inspired flavors like espresso powder and cayenne pepper. The idea is to mimic the taste of Mexican Hot Chocolate, my favorite coffeehouse drink, in a pudding.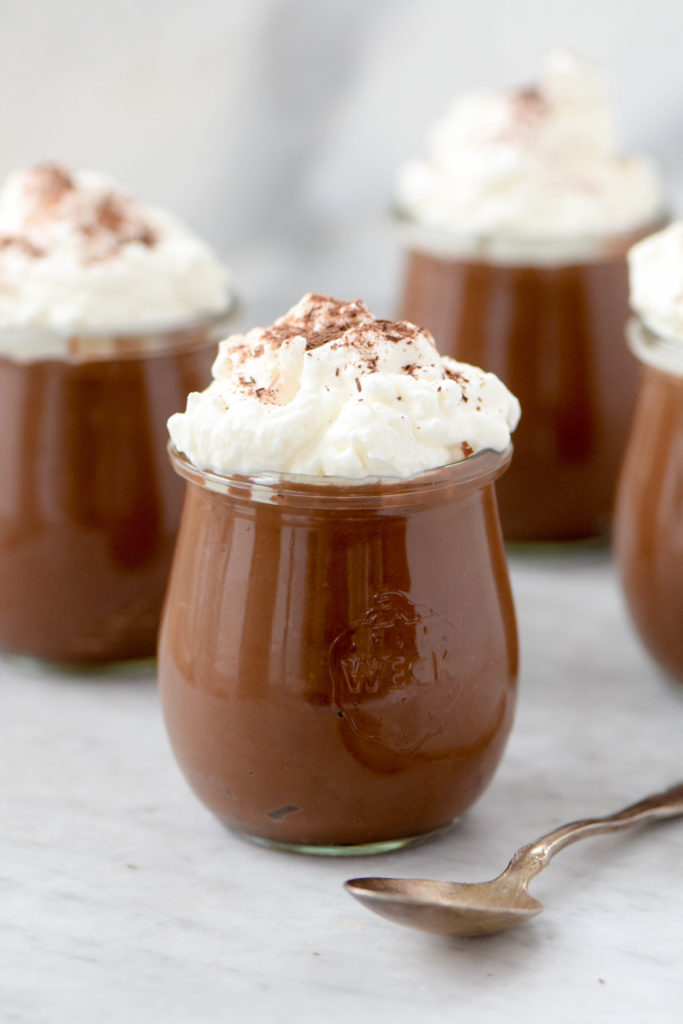 The quality of the chocolate you use will make a noticeable difference in the taste. I recommend using a semi-sweet chocolate with at least 60% cocoa solids. If your family can handle an intense chocolate flavor, go for a bittersweet chocolate with closer to 70% cocoa solids.
This recipe is shockingly easy to make, but there is one catch. You truly must plan ahead. The pudding takes several hours to firm up. If you are planning to serve it in the evening, I would not make it any later than that morning. But honestly, the night before is even better.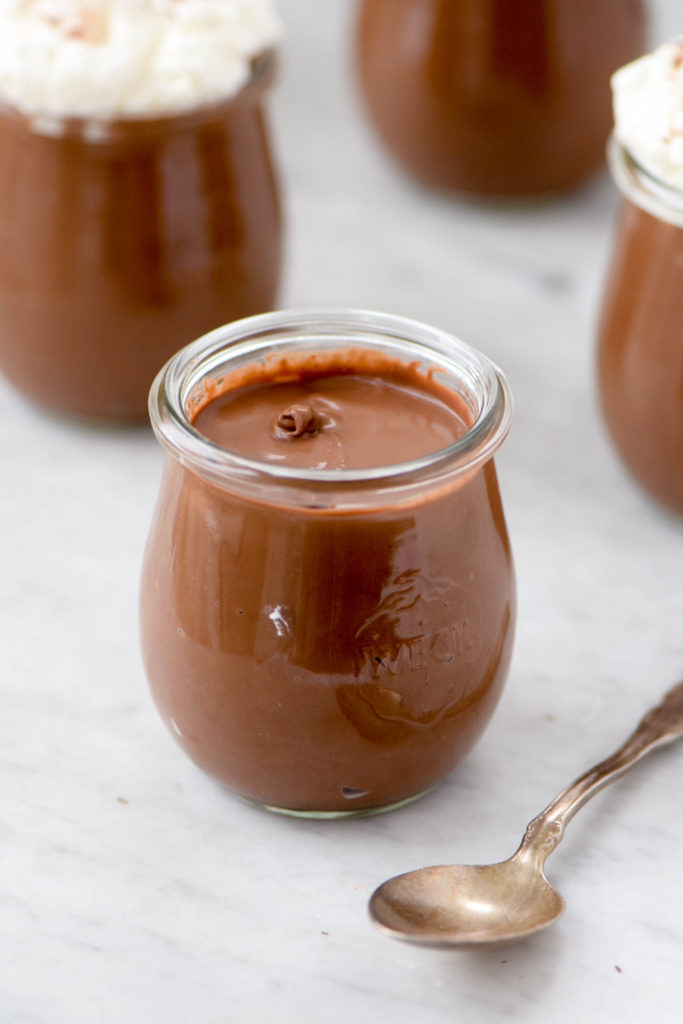 Before the food police come and slap handcuffs on me, I want to clarify that in these pictures, I have topped the chocolate pudding with whipped cream. Obviously, whipped cream contains dairy and is not vegan. So, for those who need this dessert to be dairy-free, you will want to make a different topping, such as coconut whipped cream.
This holiday season, I know we can all find ways to make everyone feel welcome, regardless of allergies and other dietary restrictions, while still serving delicious food.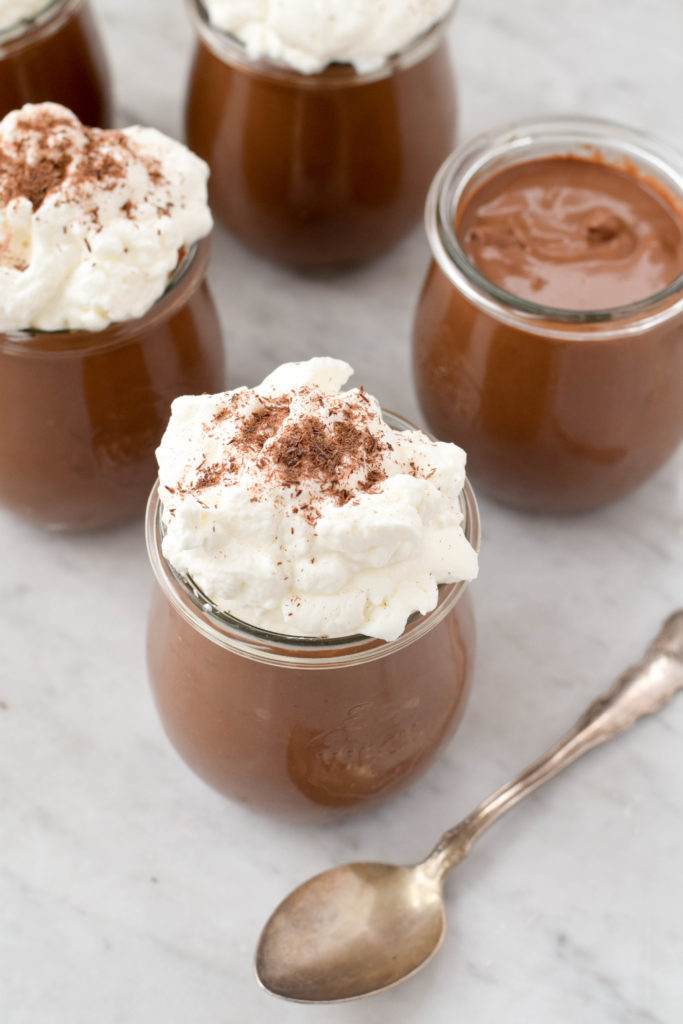 Mexican Chocolate Pudding
Ingredients
12 oz semi-sweet or bittersweet chocolate with at least 60% cocoa solids
3 cups (two 13 oz cans) unsweetened, full fat coconut milk
1/4 cup sugar
2 tsp cinnamon
1 tsp espresso powder
Pinch cayenne pepper
Instructions
Chop the chocolate into small pieces and place in a heat-proof bowl.
Heat the coconut milk, sugar, cinnamon, espresso powder and cayenne in a medium saucepan over medium heat.
Gently bring mixture to a simmer whisking constantly to prevent scorching.
Pour coconut milk mixture over the chopped chocolate and stir until chocolate is melted.
Cover and chill until pudding is set, 6-8 hours or overnight.
http://www.westoftheloop.com/2017/12/17/mexican-chocolate-pudding/
SaveSave