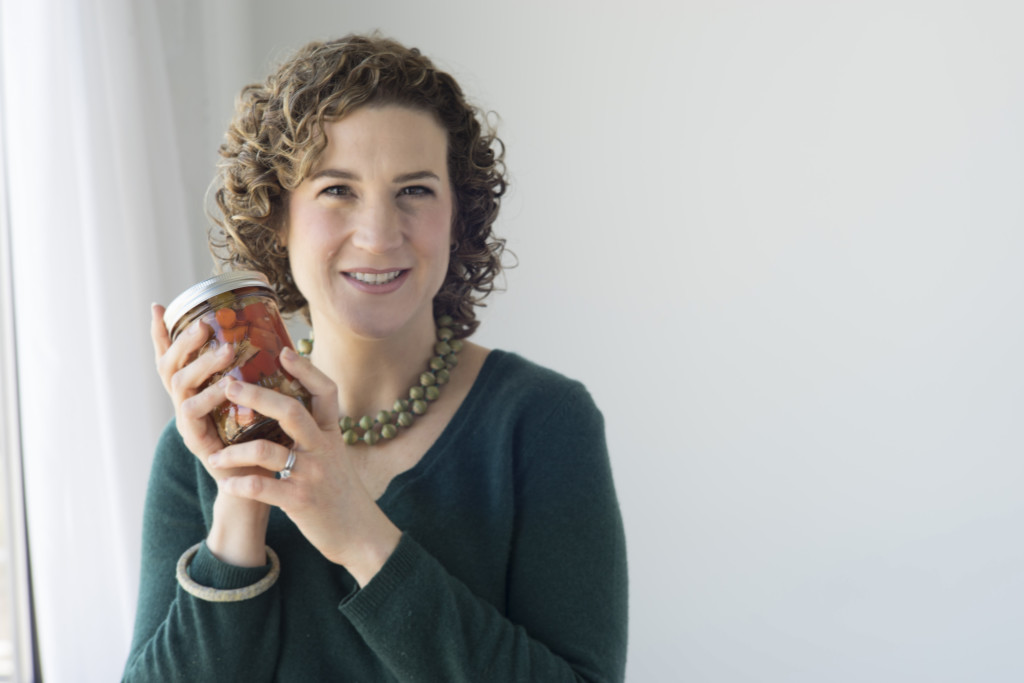 If you represent a brand that is interested in working with me in some capacity, you can find out about my services here.
I am Emily Paster, an East Coast native now living outside of Chicago – due west of the Loop. I spent years putting together a resume designed to lead to a big legal career… and then I had a family.  After having my second child, I spent several years staying at home and indulging in my love of cooking and DIY kitchen projects. Now, that's my career!
West of the Loop is a blog about the joy of feeding friends and family.  I love to cook and entertain and I want everyone to feel as at home in the kitchen as I do. I love to explore new foods and ingredients, especially from my local farmers' markets, and share what I learn. I seek novelty in the kitchen and am always trying to master a new technique or tackle some DIY kitchen project, from bread-baking to home food preservation. You will read all about my culinary adventures here.
I am the co-founder of the Chicago Food Swap, one of the most active and dynamic food swap groups in the country. My first book, a combination cookbook and guide to the food swap movement entitled Food Swap: Specialty Recipes for Bartering, Sharing and Giving was published by Storey Publishing in May 2016 and is available wherever books are sold. If you are interested in working with the Chicago Food Swap or writing a story about food swapping, please contact me for more information.
My second cookbook, The Joys of Jewish Preserving, will be released in spring of 2017 and is available for pre-order now.
Whatever brought you "west of the loop," I hope that you find something interesting to read here.  I would love to hear what you think.
Contact me