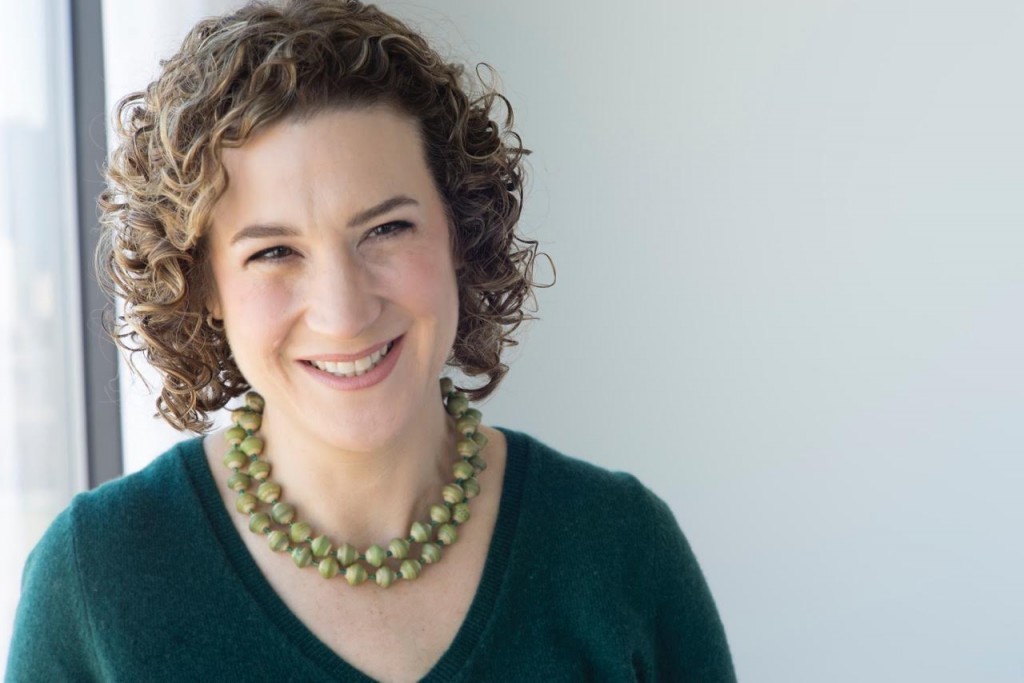 If you represent a brand that is interested in working with me, be it for a sponsored post, hosting a giveaway, recipe development or an event, please contact me at emily@westoftheloop.com.
Named a Top Mommy Blog by Time Out Chicago Kids and a family food blog to savor by the popular parenting website Red Tricycle, West of the Loop is a trusted source for original recipes and helpful content about cooking, parenting, travel and entertaining. Started in 2010, West of the Loop's readership continues to grow rapidly.
But West of the Loop is simply one part of my brand. I am also the national expert on the burgeoning food swapping movement, a cookbook author, a recipe developer, an engaging public speaker, cooking instructor and more. I write about housewares for the International Housewares' Association's lifestyle website, Inspired Home. And, I am active on most social media channels including Facebook, Twitter (over 2800 followers), Instagram (over 1200 followers) and Pinterest (over 19,000 followers). Let's work together!
Sponsored Posts and Giveaways:
I work regularly with digital agencies, including the Clever Girls Collective, Everywhere Society, Collective Bias, and The Motherhood, and in that capacity have participated in numerous client campaigns, several of which have been selected for Facebook advertising campaigns.  I have written sponsored posts for brands such as Stonefire Flatbread, SunMaid Raisins, Davidson's Safest Choice Eggs, Udi's Gluten-Free Foods, and hosted giveaways for brands including Corner Bakery Cafe, Red Gold Tomatoes, Argo Tea, Stonyfield Farm Yogurt, OXO Good Grips, Jarden Home Brands, and Hickory Farms.  I served as a brand ambassador for Illinois Farm Families, Parmigiano-Reggiano, and am a member of the Stonyfield Clean Plate Club and the Cabot Creamery Coop Cheese Board. My rate for a sponsored post with a recipe, original photography and social media amplification begins at $250.
Recipe Development and Consulting:
I have developed recipes for such clients as Artizone Chicago, an online grocery delivery service, Door to Door Organics, Michigan apple distributor Riveridge Produce, and Cabot Creamery Cooperative. In 2014, I garnered second place in the national Cabot Creamery Cooperative Farmers Legacy recipe contest for my recipe for Cheddar Jalapeño Corn Pudding with Blistered Tomatoes. I am also available for consulting and product ideation in the food and housewares space.
Food Swapping:
I am the co-founder of the rapidly growing Chicago Food Swap and am the author of the first book to be published about food swapping, entitled Food Swap: Specialty Recipes for Bartering, Sharing and Giving. If you are interested in working with the Chicago Food Swap or are writing a story about food swapping, please contact me for more information.
Speaking Engagements and Teaching:
I frequently lecture and teach demonstration classes at garden clubs, public libraries, and other cultural institutions on home food preservation, food swapping, edible gifting and more. In 2016, I taught three classes at the Morton Arboretum on water-bath canning and fermentation. As part of Chicago Public Library's One Book, One Chicago program in the fall of 2016, I appeared at five different library branches throughout the city to talk about home food preservation.
I also speak regularly at food industry and blogging conferences.
I appeared on a panel at BlogHerFood in Austin, TX in October 2016 about my experience authroing two cookbooks and having them published.
In September 2016, I presented two workshops at the Mother Earth News Fair in Seven Springs, PA: one on food swapping and one entitled "Five Ways to Preserve the Harvest."
In June 2015, I led a session on food swapping at the Eat Write Retreat conference for food bloggers and organized a food blogger food swap that was sponsored by Davidson's Safest Choice Eggs. Over half the conference attendees participated in the swap.
In June 2014, I served as a panelist representing consumers at a Food Dialogues event on integrity in food marketing. This event was this most-viewed Food Dialogues panel in its history.
I served as a guest judge for the US Farmers and Ranchers Alliance Faces of Farming contest in New York City in November 2012.
In June 2012, I was featured on a panel about Blogging Ethics at the Type-A Parent conference in Charlotte, NC. In April 2011, I appeared on a panel of bloggers at the Center for Food Integrity's annual animal agriculture conference and in March 2012, I was on a similar panel at a conference of the Wisconsin Dairy Producers.
Event Planning and Blogger Outreach:
In addition to food writing and recipe development, I offer event planning and blogger outreach services in the Chicago area. As an example, in March 2014, I consulted with Kitchen-PLAY on a blogger brunch to take place during the IACP conference. The event was on behalf of four food industry clients and I was responsible for the blogger outreach and the event planning. The event filled to capacity and was attended by some of the best-known food bloggers and cookbook authors in the country.
I look forward to working with you.
Emily Paster